Beyond just those early days though, there are still things most successful bloggers (myself included) would change if we could go back in time and reverse the blogging mistakes we've made throughout the process of growing a blog—from writing bad content to failing at driving traffic, not monetizing our blogs and more.
There are always things you wish you'd known at the beginning… or decisions you'd make differently, now that you know better.
Starting a blog on the right foot will save you a lot of time, money, hassle and even help you avoid missed opportunities. That said, there are plenty of blogging mistakes that both new and seasoned bloggers still make, and I've made some of them myself as I've grown this blog to over 500,000 monthly readers.
I want to help you to avoid making these blogging mistakes whether you're just getting started or you're trying to grow your blog—so I created this guide.
In this breakdown of the most common blogging mistakes (and how to fix them if you've already made them), I've included some of the most common mistakes bloggers tend to make along the entire path to building a profitable blog—from starting out, to getting the right traffic, monetizing your site and beyond.
My hope is that you'll avoid making these blogging mistakes as you progress through your own journey, too.
21 Common Blogging Mistakes to Avoid in 2023 (and How to Fix Them)
Disclosure: Please note that some of the links below are affiliate links and at no additional cost to you, I'll earn a commission. Know that I only recommend products and services I've personally used and stand behind. When you use one of my affiliate links, the company compensates me, which helps me run this blog and keep all of my in-depth content free of charge for readers (like you).
Now, let's dive into my guide of the biggest blogging mistakes you need to avoid this year.
---
Launch Phase: Blogging Mistakes to Avoid When Setting Up Your Blog
Before you start your blog, there are a few key blogging mistakes to be hyper-aware of as you begin making big decisions that come with potentially long-lasting consequences.
I'll go through each of these early blogging mistakes, show you how to avoid them up front and what to do in order to fix them if you've already made one of these mistakes.
Real quick though, if you haven't yet gotten your blog started—then follow along with my step-by-step guide to launching the right way today.
Want to Start Your Blog (the Right Way)?
Check out my ultimate guide How to Start a Blog (on the Side).
---
1. Using Wix, Squarespace or Weebly Instead of WordPress

I get it, starting with a blogging platform like Wix, Squarespace or Weebly might sound easy (and you've probably heard of them before). These blogging sites have strong marketing campaigns and there's a good chance that you've seen their ads on YouTube, through fellow bloggers or on your favorite podcasts.
And to be fair, sites like Wix and Weebly do offer free plans that make them enticing to new bloggers. On the flip side though, how much it costs to blog these days is getting more and more affordable—about $65/year for your basic costs.
While these kinds of platforms do have their perks—namely that they're free and easy to use—they also have a lot of limitations and drawbacks. If you're using the free hosting plans from sites like Wix and Weebly, you're also dealing with their ads and branding on your site. It doesn't create a very professional feel, and the free plans don't give you much room to grow your blog.
As you grow your blog, you will undoubtedly outgrow Wix's capabilities (even with a paid plan). Squarespace and Weebly share the same issues. These platforms are fun to play with and even develop your writing style, but they're not a good long-term choice. To complicate matters, it's not easy to migrate your blog from one of these platforms over to WordPress if you want to get serious about turning your blog into a business the future.
Instead of using these website builders, I always advise new bloggers to start their sites using self-hosted WordPress.
Self-hosted WordPress is completely free-to-use content management system (CMS) that more than 34% of websites in the world run on. Your only costs for maintaining a WordPress blog are the purchase of a domain name and web hosting plan. Even if you're on a tight budget that requires going with cheap hosting plans or low cost shared hosting plans—you'll still own your own blog. You can also buy great plugins and themes to extend the functionality and features of your WordPress-powered blog, but your upfront starting cost is extremely low with this route.
Most importantly, choosing WordPress will give you so much freedom with controlling the future of your blog—hence why not using WordPress is the #1 blogging mistake here on this list.
When using WordPress, you can monetize your blog with no restrictions, customize it endlessly, promote your blog content and do anything else you want with it. It includes HTML coding capabilities for even more customization, and you can bulk up your site with plugins that keep it running smoothly and looking sharp. I've used WordPress to manage my blog since I got started.
Start Your WordPress Blog Out Right
Check out my ultimate guide How to Start a Blog (on the Side).
---
2. Choosing the Wrong WordPress Theme
Let's say you do choose WordPress to start your blog. I'm 100% for it! But there are still some blogging mistakes that many new bloggers fall into at this stage when launching their WordPress blogs.
The first one is choosing the wrong theme. There are a lot of free and paid themes available, but they're not all equal.
Some WordPress themes are very limited and make it difficult to customize your blog—and others will make your new site load incredibly slow with unnecessary features and code snippets. While you can always change your theme when using WordPress, it does take some planning and work on your part.
And while it's technically easy to change your theme by pressing a few buttons, you'll have to go back through your site and make sure everything is looking the way you want it. Settings that are theme-specific will have to be manually dealt with when you switch to a new theme, meaning your blog layout will look a little funky until it gets fixed. It may take some time and energy to make your site look the way you want it again.
That's why it pays dividends to avoid this blogging mistake entirely—and start with a great WordPress theme right off the bat.

The combination I recommend to all new bloggers is Elementor's Page Builder paired with their Hello Theme. Both start completely free, are highly customizable and will give you a really fast blog. New bloggers who don't know anything about coding can also work with this theme because Elementor allows you to use an easy drag-and-drop feature to create the pages of your blog.
If you want more options, check out my other recommendations here: 26 best WordPress themes for bloggers.
3. Selecting a Bad Hosting Company
Another mistake that new bloggers often make is choosing a bad hosting company. Hosting companies allow you to get your blog live, on the Internet and typically start their pricing at anywhere from $3.00/mo to $15.00/mo for entry level plans. Without a hosting company, your blog won't be public and your content won't be readable to the world.
There are quite a few hosting great companies on the market today—the best of which are Bluehost and Dreamhost—but be careful in who you choose, because not all hosting companies offer the same features, reliability or affordable hosting plans.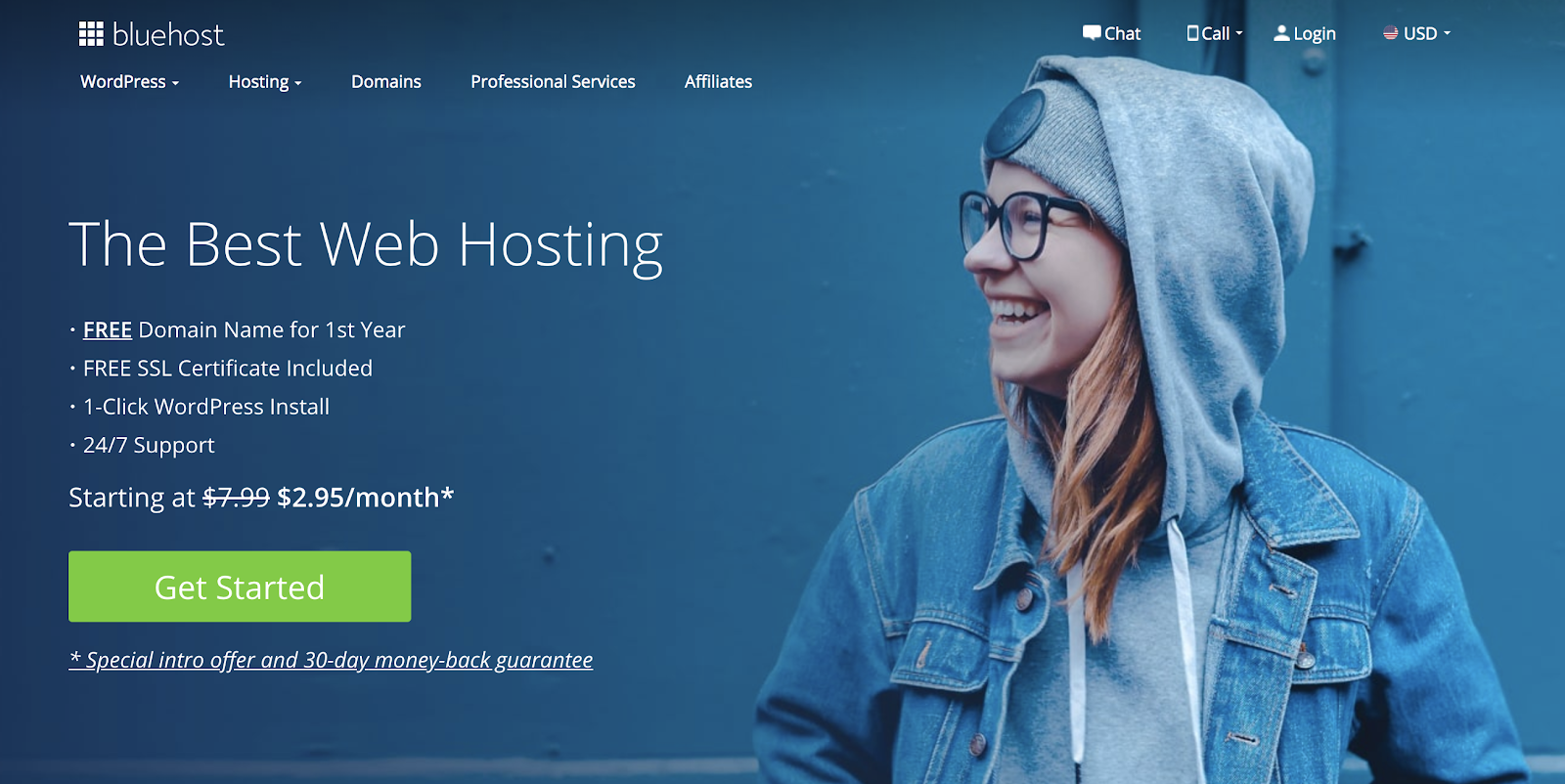 When searching for the right hosting company to power your blog, here are the factors you should consider:
Speed
Features
Security
Support
Track record
As I mentioned, my top choices for hosting companies have long been Dreamhost and Bluehost. If you're weighing your options, check out my roundup of 25 honest Bluehost reviews to see what others have to say too.
I use both of them with my own blogs, and I've been more than happy with them when it comes to extremely affordable hosting that gives me all the features you need when getting your blog off the ground. These two companies check all the boxes and they're also both recommended by the makers of WordPress themselves.
For a full review of these hosting companies (as well as a few more), check out my guide of the best web hosting plans for bloggers this year. And here's a list of hosting plans that come with month-to-month payment options.
4. Picking a Difficult to Read (or Understand) Domain Name
Choosing a domain name for your blog is one of the many early decisions you'll have to make.
It's not the biggest decision, but it is an important one. Domain names can be changed in the future, but it's a bit of an arduous process that can easily be avoided by choosing a good domain at the beginning. Here are some things to keep in mind as you're choosing your domain name:
Make sure it's available. You can do this with a domain registration service like Namecheap or by using a tool like SmartWP's Name Generator to see if your name is available today. I'd also recommend checking to see if your name is available on social media channels like Twitter, YouTube and Instagram.
Make it easy to remember. Your domain name should be easy to remember. The biggest reason is that you want people to be able to remember your URL when they go to their navigation bar. Even if they can't remember your exact address, you want something they can search for on a search engine.
Use a Domain Name that's easy to write. Really simple domain names that are easy to pronounce, easy to spell, and easy to write are better than long complicated ones. And while a fun spelling of a word can be unique, this blogging mistake may also mean that people have trouble finding your site in the future.
Avoid using domain names that are similar to other brands. This is a major blogging mistake to avoid for a few reasons. One, you could be liable for lawsuits if you use a domain name that's similar to another company's. Amazon, for example, takes that very seriously. The other reason is you want your blog to stand out as separate than another. If your domain is too similar people may not remember who you are.
Use a name generator. If you're having trouble thinking of a domain name for your blog, head over to my breakdown of the best domain name generators to leverage this year.
Just as important as getting your domain name right—is being sure you avoid the blogging mistake of choosing the wrong name for your blog.
5. Using the Wrong Name for Your Blog
Your domain name and your blog's name share similar qualities.
Your blog's name should also be interesting, easy to remember and relatable to your target audience and your niche. It should stand out against the competition, offer something unique to your industry and forge a lasting memory with your readers.
Your blog name doesn't have to be the same as your domain name, but many people do use the same for both in order to create a cohesive brand experience.
For my complete guide on picking a name for your blog (and to avoid the blogging mistake of using the wrong name), check it out here: how to name a blog.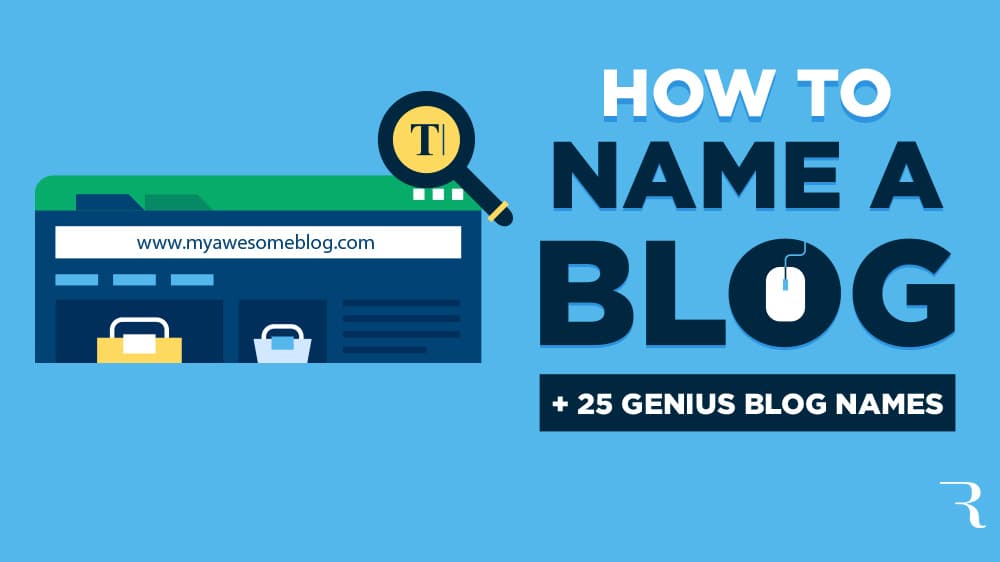 I've even included 25 examples of popular blogs that all have creative names to help guide you to the right name for your blog too.
6. Picking the Wrong Niche to Blog About
Choosing a niche for your blog is extremely important today. And starting with the wrong niche can make things very complicated for you in the future.
Since this is one of the most impactful blogging mistakes I see still being made every day—I've broken down some of the biggest mistakes you can make when it comes to choosing the wrong niche to blog about.
Niche-Related Blogging Mistake #1: Blogging About Something You're Not Passionate About
You may already be aware of some blog niches that are known to be more lucrative than others. While it's certainly important to consider how your blog will make money, I don't recommend arbitrarily choosing your niche based only on how much revenue potential it has. For example, you shouldn't start a travel blog or jump head first into food blogging just because it sounds cool and you see people clearly earning a living from it. That's a major blogging mistake that'll send you down the path to burning out in short order.
If you don't have a personal interest in the blog topics you've chosen to focus on, it'll be extremely difficult to consistently write about the subject matter in the future.
Your brain won't creatively think of new blog post ideas for your site if the niche is boring to you.
The best solution to avoid this blogging mistake is to pick a topic area you're passionate about.
That drive will help you produce the kind of content that people actually want to read in your space—and you'll be engaged enough to push through any difficult times ahead.
Niche-Related Blogging Mistake #2: Blogging About Something You Don't Have Experience With
Being passionate is extremely important, but it's not the only factor to consider when launching a blog.
You may feel passionate about many things, but if you're not also informed and experienced with the subject matter you're writing about, your readers will soon find other resources.
Your authority on a subject is one of the main reasons that people will visit your blog again and again. They want to know they can trust the information that you're sharing, and without that trust, they won't be very incentivized to come back.
That's not to say that you have to be an absolute expert in your field in order to blog about it, but if your knowledge is very limited, be prepared to spend a lot of time researching and talking to other experts in your niche if you're going down this path.
Remember that if you're not careful here, this can be one of the most damaging blogging mistakes, as it can affect your personal reputation.
Niche-Related Blogging Mistake #3: Choosing a Niche Too Few People Are Interested In
This blogging mistake can be a bit more controversial. You want to pick a niche that you're passionate about and where you have some experience, but not if there are only a handful of other people who share your interest in the subject matter at hand.
If you're not going through the activity of creating a blog business plan that eventually ladders up to making money with your blog, then there's no problem in choosing a niche without a large audience.
Write about whatever you love—and connect with the small community of other people who share your interests.
If you do want to make money blogging, however—you do have to consider the market value of your blog.
It's good to have a narrow niche, but you don't want to pick something so obscure that people simply don't ever search for it.
If you want to know the search volume of your particular niche idea, check out Google Trends as a starting point.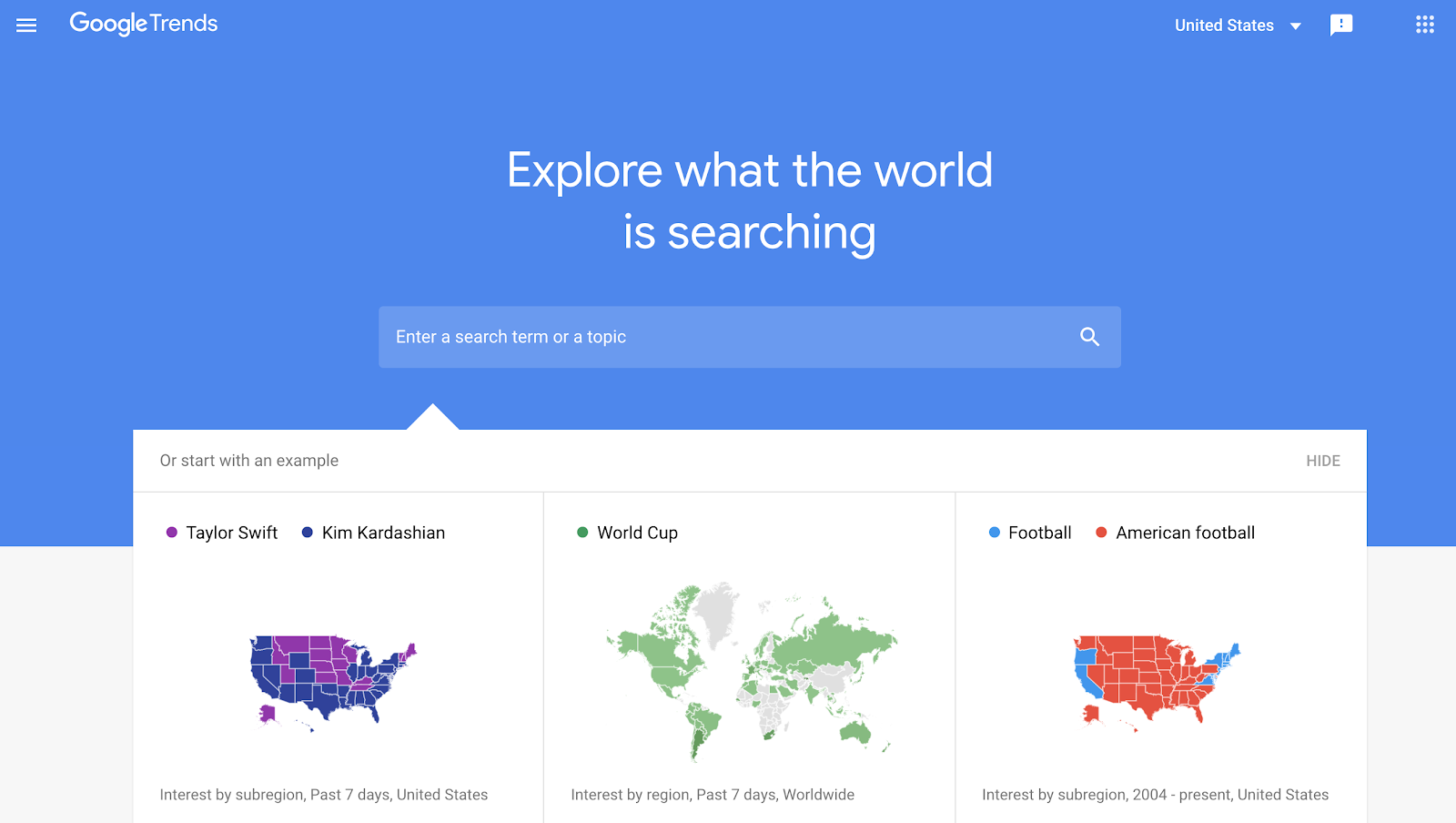 Google Trends is an easy way to discover what's trending over a long period of time.
And beyond just that quick check, I also recommend doing some more in-depth keyword research to validate whether or not there's a large enough audience for your proposed niche.
Use My Free Keyword Research Tool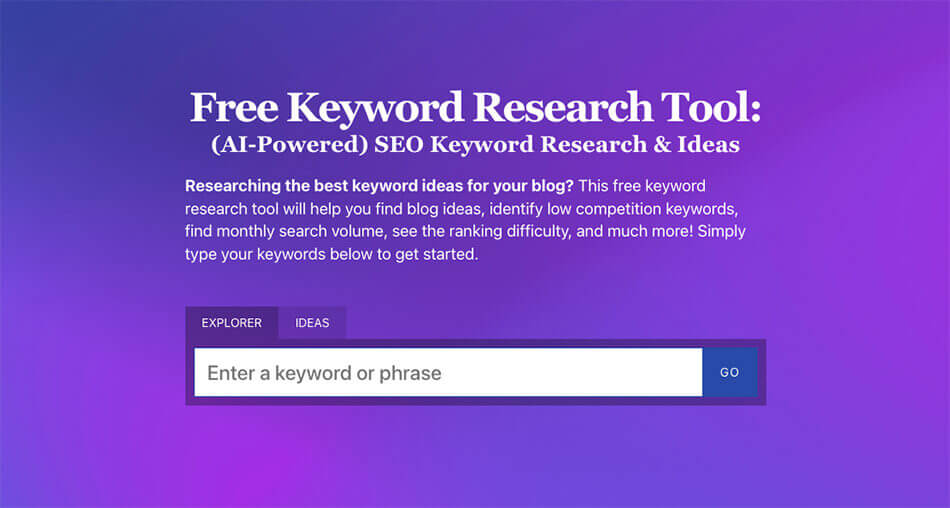 Try my free AI-Powered Keyword Tool to get dozens of research-backed ideas for keywords & topics to write about on your blog today.
---
If your niche has had a moderate to high level of search volume at a steady rate for a long period of time, then it's definitely a good option to blog about.
Niche-Related Blogging Mistake #4: Not Choosing a Clear Niche
Another major blogging mistake people often make when creating a blog, is not clearly defining a niche at all.
It's tempted if you're interested in a myriad of topics to simply mash them all together into one blog.
It makes sense to not want to limit yourself to a single topic, I get it. You may have a lot of interests and you don't want to be restricted to only writing about one of them.
The problem is that without a focus, people won't know what to expect from your blog—and that's why it's one of my top blogging mistakes here on this list. Because if you're writing about photography this week and kittens the following week, your audience is going to be extremely confused.
People who want to learn about caring for kittens may have no interest at all in the aperture settings on your Nikon DSLR.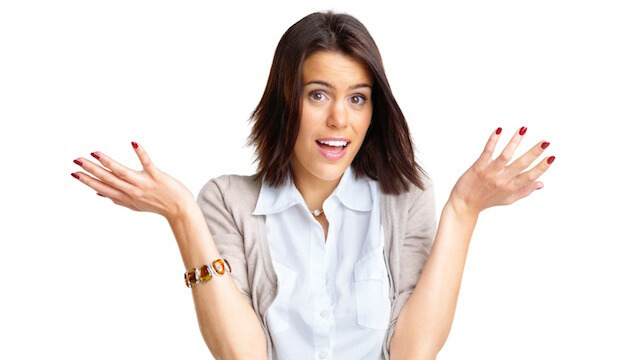 Aside from attracting a mismatched audience, you also run the risk of dropping in Google search rankings if you make this blogging mistake.
Why? Google won't know how to categorize your blog and that has the potential to really hurt your rankings.
An undefined niche also negatively impacts your ability to monetize your blog. You're unlikely to find sponsors when your content is always changing. They won't see the benefit of marketing with you, and you won't be able to promise the type of audience they're seeking.
The solution to this blogging mistake though—is picking a clear niche that's both (1) broad enough that you can create a wide range of content and (2) narrow enough that you can attract the right kind of audience that'll crave more of your content.
I've had to course correct from initially making this blogging mistake here on my own blog.
While my blog originally started off with several areas of focus including side hustles, freelance writing, productivity, working from home, business and blogging—I saw negative SEO impacts of having too broad a content roadmap on my site, so I've decided to concentrate my efforts primarily on the blogging niche.
I'm still passionate about the other topics, but it has benefited my blog greatly to narrow my focus onto just my #1 greatest area of interest where I can excel and stand out from the competition.
Niche-Related Blogging Mistake #5: Creating a Blog That's a Copy of Someone Else's (or in an Overly Saturated Niche)
You can create a blog in a highly popular niche with a large volume of competing bloggers—but your blog must stand out in some way, lest you make this blogging mistake and fall into the trap of creating copycat content.
If you want to build a profitable blog, you have to provide something different, yet still relevant to your readers.
Otherwise, your blog will be swallowed up by the existing popularity of other blogs.
Let's use the personal finance blogging industry as an example. There are thousands of finance blogs on the Internet.
That doesn't mean that you can't write about personal finance, it just means that you have to find a unique angle. It means you have to share advice, wisdom or methods that aren't written like everyone else's (like I strive to do in my roundup of blogging tips).
Personal finance is a high competition niche to get into, but you can still do it successfully if you have something fresh to add.
Blogger Bobby Hoyt created a personal finance blog when he wasn't making the kind of income he wanted from his teaching job. He had a lot of debt to pay off from college and started blogging about his financial learnings in order to bring in some extra cash.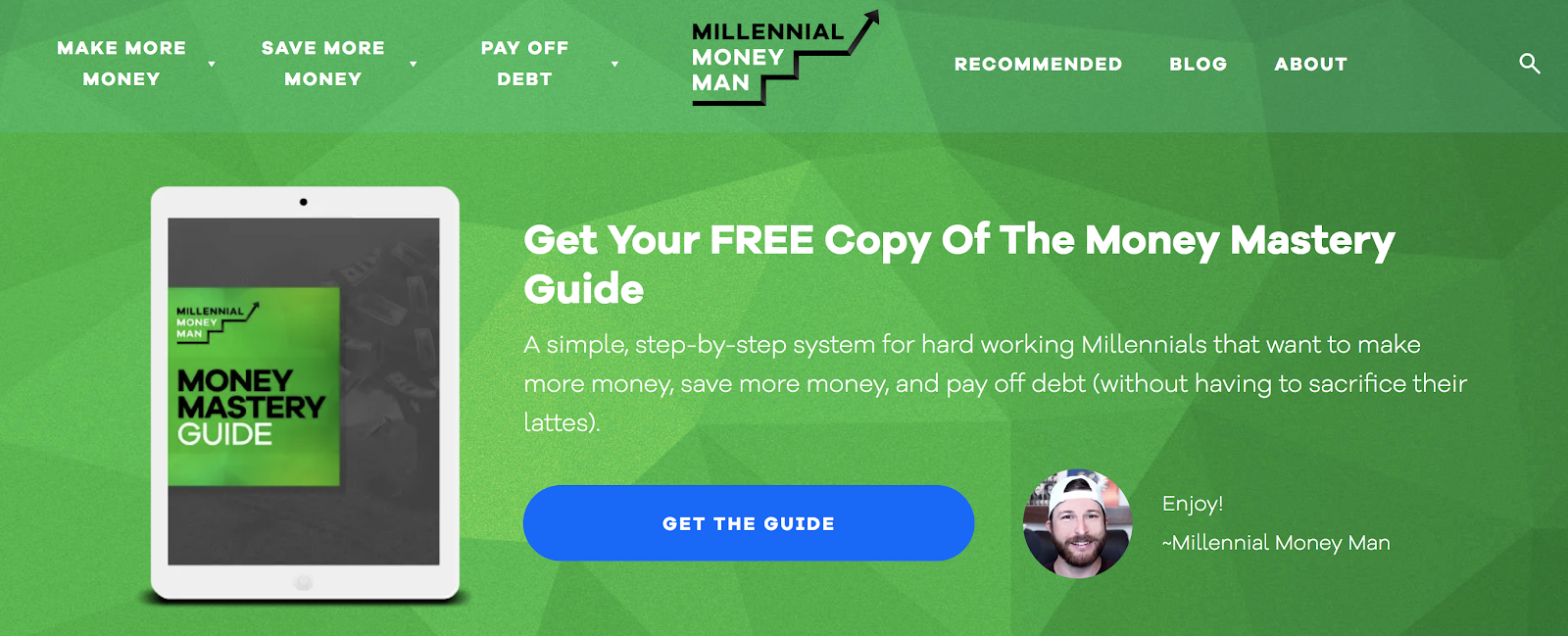 He created his blog, Millennial Money Man, primarily to connect with other millennials on a topic he cared about.
Many millennials have heavy college debt as they leave college. Many of us also struggle to find jobs after graduating (that can handle debt and paying new bills). Finding someone else experiencing the same difficulties and blogging about it in public has been refreshing for a growing audience of Bobby's readers.
The takeaway here is that you can write in a popular blog niche, but you have to find a new way to approach it.
Copying someone else's blog is one of the worst blogging mistakes you can make—it won't give you personal satisfaction and it won't lead to personal success either.
Take the time to dive deep into a niche you're considering. Do your research and sharpen your own angle until it feels compelling enough to hit the ground running.
Writing-Related Blogging Mistakes to Avoid (When Creating Content) for Your Blog
Once you've established your blog, it's time to get to most fun part—writing blog posts that'll bring you readers (and keep them engaged).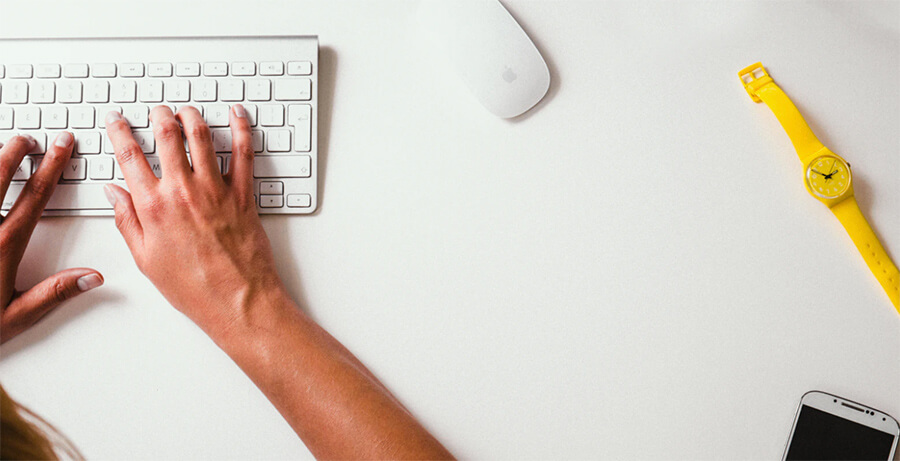 There's no single right way to write for your blog, but there are certainly some wrong ways to do it. Many bloggers don't know what they're doing wrong or how to fix it. There are a few common mistakes people make when writing, but don't worry — they're also easy to avoid.
7. Choosing Topics That Readers Aren't Interested In
Learning who your audience is (and how to find your target audience) won't be a tremendously easy process.
It takes time and experimentation to learn what they want—though it does help to start with some inspiration for blog post ideas and content formats that tend to work well in your niche already.
My best advice when coming up with topics is to imagine what would be useful to your target audience.
What problem is your blog solving for them? What information are you giving them that will be useful?
If your primary reason for creating a blog is to entertain people—then what kind of stories and anecdotes will your people want to read?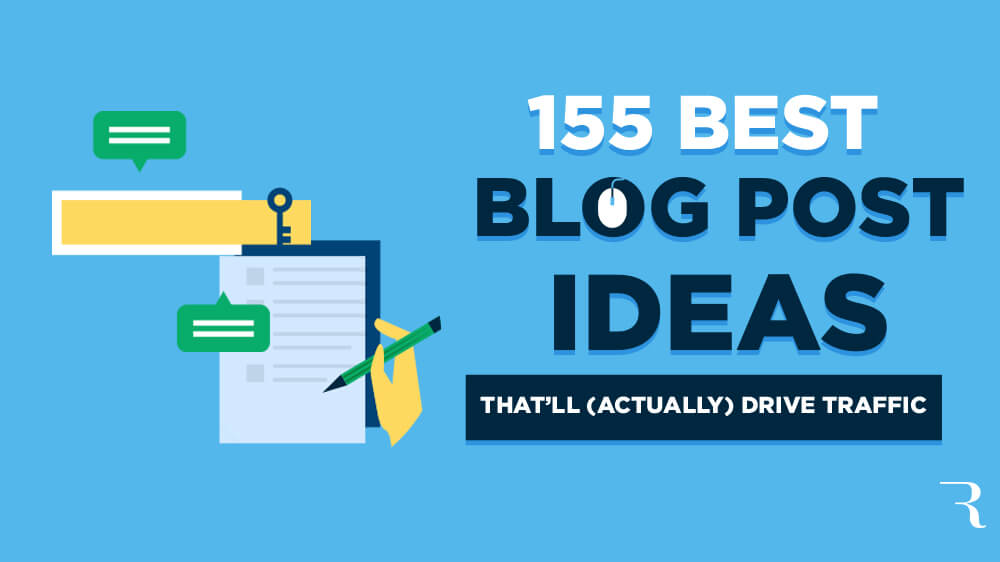 Creating content is a delicate process of matching what you want to write about with the needs of your readers—hence why choosing the wrong topics is one of the more common blogging mistakes you can make.
A blog is simultaneously a place for you to express yourself and a place to connect with other people. That's why it's vital to understand how your blog is contributing to the lives of other people when you set about the content creation process.
8. Writing Without an Outline
Writing an outline may make you feel like you're back in high school again, but I promise that it's an important step in the writing process.
Creating an outline keeps your writing on track.
It gives you a clear direction, and it allows you to eliminate ideas that pull away from your main takeaway.
If you want to know how I outline content that cuts to the core of my reader's needs, check out my guide to writing a blog post outline.
I've also included a free template there so you can create killer content for your blog too.
9. Writing and Publishing Inconsistently (Create Smart Habits)
How often you write is often a matter of how much time you can carve out of your schedule.
Some people write as little as once a month for their blog, and others write several times a week (some even daily).
If you're the sole contributor to your blog, you're probably not going to be posting multiple times a day like the professional blogs and publications that have many writers. You may be able to commit to one blog a week or once every few weeks.
Whether you write frequently or infrequently though, you still have to make consistent time to create new content. Blogging can be a form of passive income, but that doesn't mean that you can expect to write a few blog posts a year and magically reach a large audience.
Here are a few important reasons you should avoid this blogging mistake and make regular time for creating content:
You hone your craft: If you're only writing a few times a year, you're not giving yourself the ability to grow as a blogger. What you're capable of now will only grow as you practice your art.
You learn from your audience: Creating ongoing content gives you a chance to learn what your audience is really into. Without it, your writing will remain stagnant and not really touching your readers—which can send you toward another blogging mistake of writing for the wrong readers.
It helps with your Google rankings: Almost every successful blogger will tell you that high-quality content is the best way to rank on Google. Another way to rank well, is to have a high volume of shorter-form content posted on a consistent basis, which can position your blog more as a news source.
The thing I want you to take away from this blogging mistake, is that you need to create smart habits.
Above all else, this is the blogging advice that most top bloggers have to share. You don't have to post to your blog every day, but you do have to set aside time to consistently work on it.
One way to do this is to create regular recurring blocks of time in your day for working on your blog.
This could be before your regular job in the morning or after you put the kids to bed at night.
No matter what time works best for you, establishing this habit will help you become more successful with your blog.
10. Forgetting to Research Topics
You may know a LOT about your niche, but you can never underestimate how helpful it is to research your blog posts further (before and during writing).
Deep research is something that will set your writing apart from competing blogs, and neglecting to take this seriously can be a blogging mistake that negatively impacts your trust with readers.
For example, in the blogging niche, it's essential that I keep up to date with new information at all times.
The state of SEO and which blogging strategies are working never stay the same for years. Google frequently changes its algorithm methods, and what works one year may not work as well the next. By doing a ton of research and experimenting on my blog here, I stay relevant to my readers.
People will lose faith in your information if you're sharing content that's outdated or incorrect.
Before you post, avoid this blogging mistake and be sure you're sharing accurate information.
Marketing-Related Blogging Mistakes to Avoid (as You Drive Traffic to Your Blog)
You've set up your blog, you have a solid name and your content is on fire. Now you need to get the word out about your blog.
This can be one of the most frustrating stages of the blogging journey, because you can feel like you're putting in a lot of effort with very little return.
The reality is that if you're not successful in driving traffic to your blog, it may be because you're making one of these key blogging mistakes when it comes to your marketing strategy.
11. Missing Best SEO Practices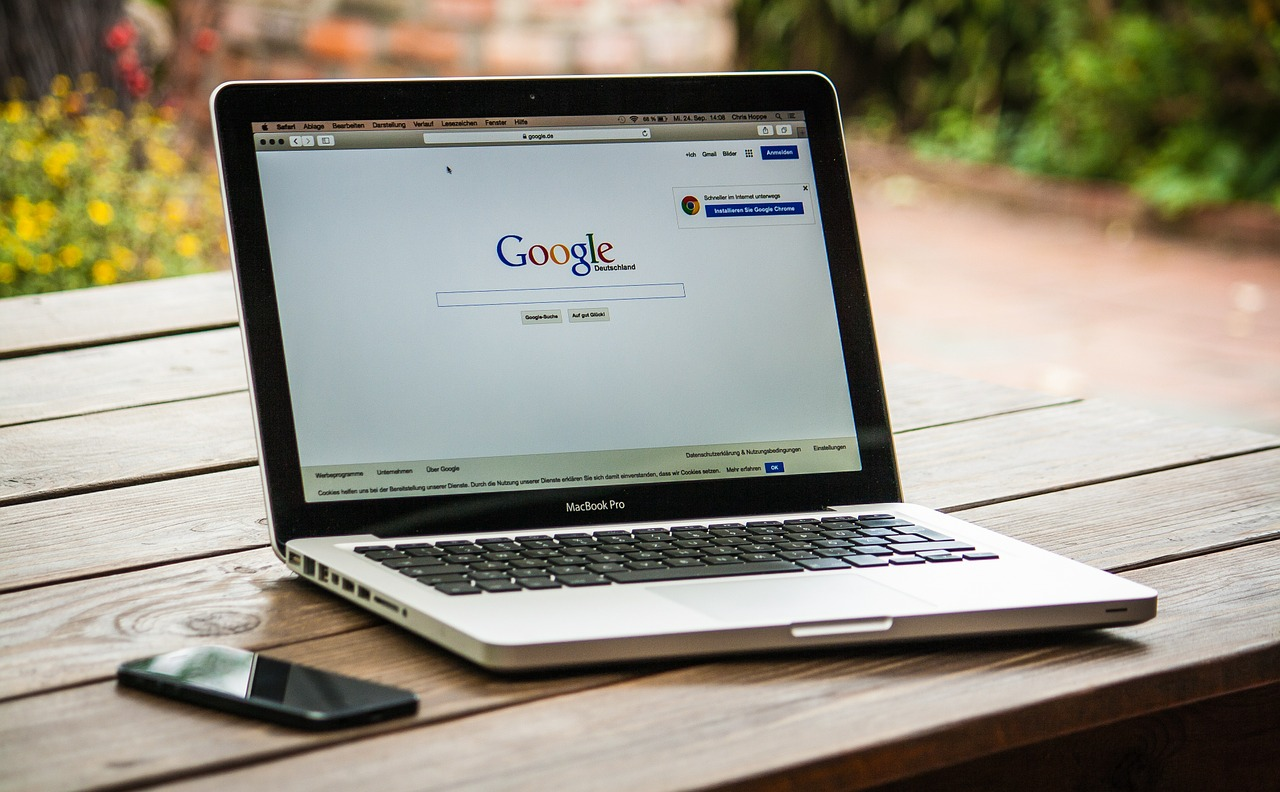 Search Engine Optimization (SEO) is a core way to generate traffic to your blog. Not using SEO best practices is a massive blogging mistake, because every second there are 67 thousand searches performed on Google and 93% of all online experiences begin with a search engine.
Without using SEO best practices and structuring your content to be easily digestible by search engines, you risk missing out on a huge opportunity for traffic.
Some of the most important SEO best practices include:
Conducting smart keyword research before writing
Understanding user-intent behind a search query
Creating SEO-friendly blog headlines that draw in readers (use my free blog title generator to get headline ideas)
Using internal and external links throughout your content
Writing a compelling meta description
Optimizing your page URL
For more detailed information about how to manage the SEO for your blog, check out my top 10 blog SEO strategies, so you can learn how to drive organic traffic to your blog.
12. Forgetting About Social Media Promotion
I've often written about how social media can be a hit-or-miss traffic source because their algorithms also change at the drop of a hat.
What used to be free traffic on the way to growing your blog, is now much harder to achieve through social media networks like Facebook, Instagram and LinkedIn.
Even though that is true, you can still use social media to generate interest in your blog—especially if you're still in the early stages and looking to acquire your first readers.
If you're able to establish an interesting social media presence (on a network your target readers spend time on), you can up your chances of receiving organic traffic to your blog. People spend a lot of time on social media and it's a way to increase interest for your content.
Social media also gives people an easy way to reach out to you, comment on your content and send you messages.
It's free, so you don't have to pay for this opportunity to connect with your readers—and taking a proactive approach can generate some good conversations.
13. Neglecting to Network Early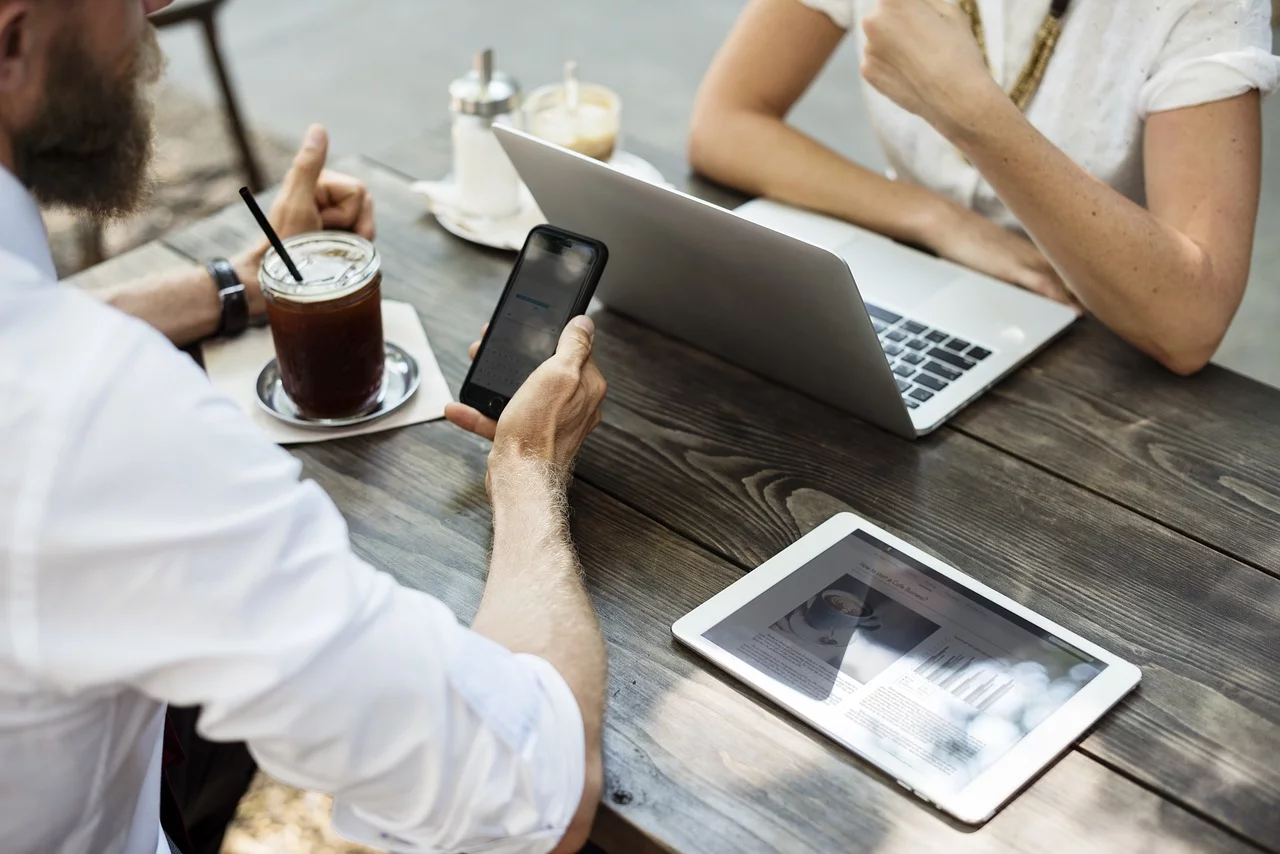 Networking has been one of the best decisions I've made for the long-term success of my blog.
Not only have I been able to learn from other successful bloggers, but it's also given me an opportunity to connect with similar audiences.
Through my blog and podcast, I've been able to work with some of the most interesting and influential people in the blogging and business worlds (starting a podcast helped immensely). It has enriched my content, grown my audience and given me the chance to connect with people who are interested in what I'm doing. Not starting this process right away is a blogging mistake you can't afford to make.
If you're wondering how to network to grow your blog, here are a few places you can find people:
Speak at conferences or events in your niche. There are plenty of ways to connect with people digitally but don't forget about the opportunity to meet people in person. Speaking at a conference is a smart way to meet up with people who are interested in your niche. Even if you aren't a guest speaker at an event or conference, take the time to go meet like-minded people.
Meet people in your community. Again, bloggers are often naturally inclined to reach out to people online. That's very important, but you shouldn't dismiss face-to-face interactions either. If there's something you're interested in, try to find people in your town or city who are also into the same things. There may already be a fairly large group of people who love what you love and this is a cool way to forge new connections.
Social media connections. Depending on your niche, you can connect with people who are interested in what you are through social media. Try Facebook groups, search hashtags on Instagram, and start conversations with likeminded people on Twitter. Also, give LinkedIn a try if your niche matches this platform.
Niche-focused online communities. These communities are often more accepting of self-promotion than social media groups. A few examples of online communities are GrowthHackers and Business 2 Community. These communities give you an opportunity to network with other people interested in growth marketing and business. If you want to find something in your niche, try searching for your niche + social network.
Try out guest posting. Another way to network is through guest blogging. You can create content for other people's blogs and it naturally creates backlinks to your own blog in the process. This is an awesome strategy to reach similar audiences who are into the same types of things.
I can't tell you enough, how important it is to start networking with others in your niche very early on. If you don't, you'll be making a blogging mistake that'll leave you struggling to gain traction for your site in other ways.
14. Forgetting to Track Your Progress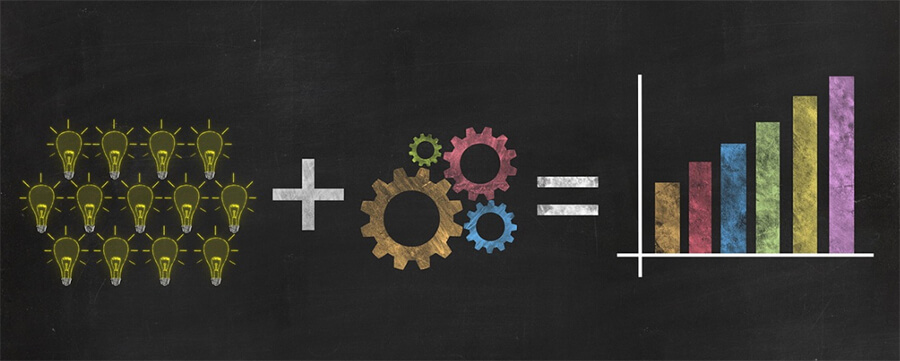 New bloggers may not realize the necessity of tracking their progress from the beginning.
It may not seem all that important when you only have 12 visitors (including your mom) coming to your blog, but collecting these stats will be crucial down the road.
For one thing, you won't know what is and isn't working about your blog if you're not keeping track of all the data today. You may have a single post that gets a ton of traffic, but you won't know it without using tracking tools—which is why neglecting to use the right tracking tools is a big blogging mistake there's no excuse to make.
There are a lot of tools I recommend to bloggers, but for tracking purposes, here are a few of my favorites:
Google Analytics: This analytic service is free and ready for anyone to use. It keeps track of loads of information about your blog including web traffic, where the traffic comes from, what pages they visited, how long they stayed, and more.
MonsterInsights: MonsterInsights is a plugin for WordPress that works with Google Analytics. It's a nice plugin to use because you can track your information all from your WordPress platform. There is a free and premium version available for this.
SERP Robot: This is a really neat tool that tracks the Google ranking of your blog posts by keyword. In other words, you can input your blog's URL and then put in a keyword you want to rank for. SERP Robot will let you know how well your blog posts rank for that keyword.
For even more tools to employ on your blog, check out my full list of the best blogging tools this year.
Blogging Mistakes to Avoid When Communicating With Your Readers
Communicating with your readers is one of the more rewarding parts of blogging.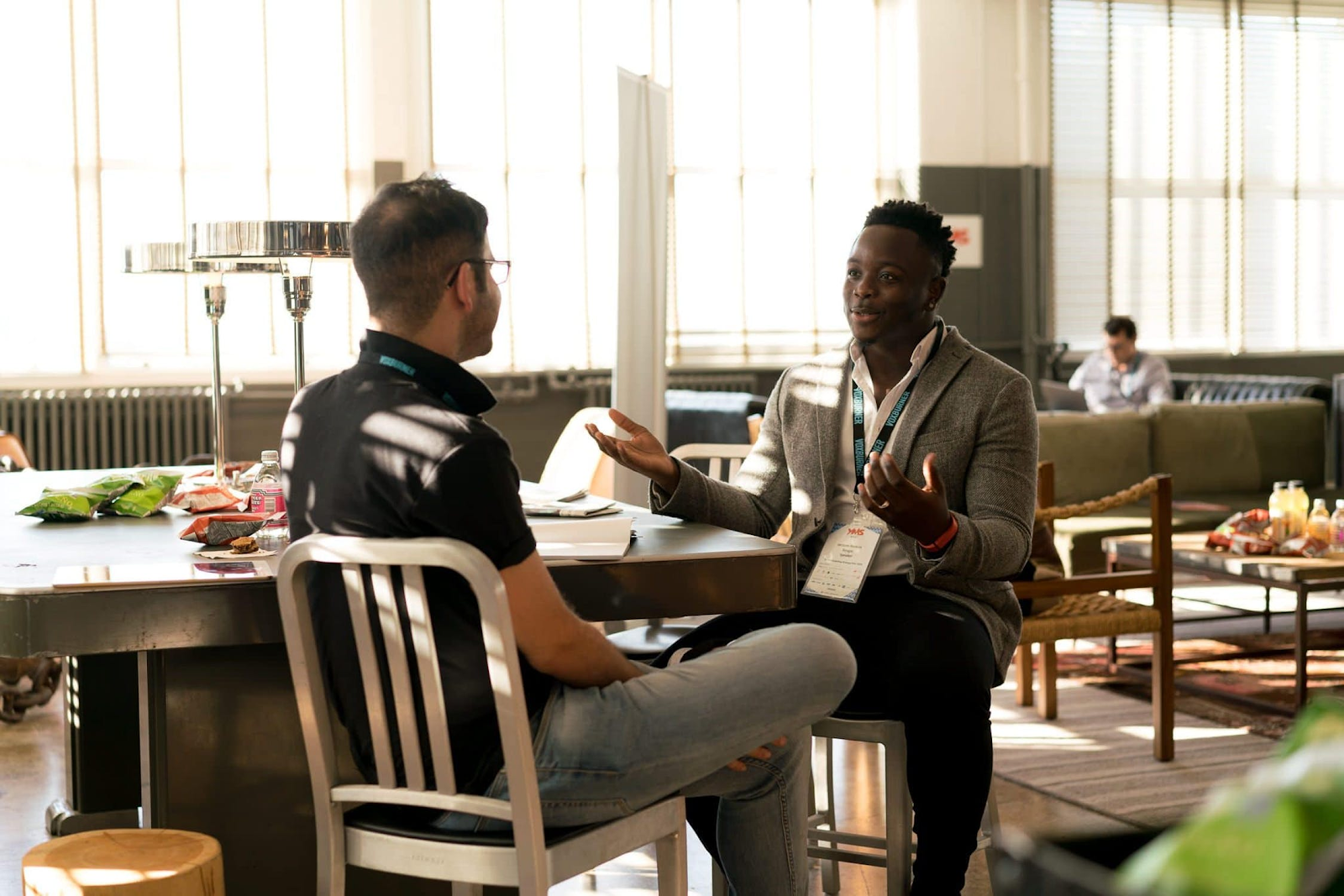 It's a way of opening up your blog, so that it's not just a one-way conversation with your audience. It also gives your audience a way to provide feedback. Here are a few blogging mistakes that bloggers tend to make with communication.
15. Taking Too Long to Start List Building
When it comes to building your email list of blog subscribers, you can never start too soon. Email marketing is an incredible tool for bloggers and underestimating its power (even early on) ranks high on our list of blogging mistakes here.
If you aren't familiar with list building, you may be wondering what I'm talking about.
List building simply means collecting a list of email subscribers for your blog.
The emails you send out to your subscribers may include additional content, free giveaway resources, or just updates about new content on your blog.
Even a page as simple as an email newsletter sign up like this can be a compelling offer to readers who want more of what you have to say.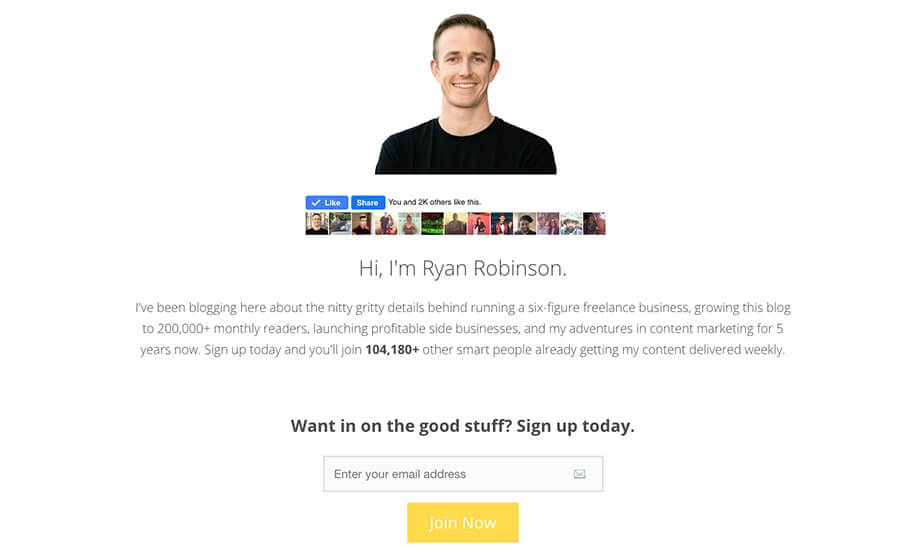 No matter what you send to your subscribers, the point is you have a group of people who are interested in your content. They're exactly the audience that you want, because they're following you by choice. Without an email list, you miss out on a huge opportunity to not only grow your audience, but increase your impact on them.
Still not convinced? Think email is dead? Here are some illuminating statistics about email marketing that'll help you realize that ignoring it is a dangerous blogging mistake.
If you're just starting your email list and keeping your blog on a tight budget, I suggest using a free plan on MailChimp. It's free up to 2,000 subscribers and there is a plugin you can use for WordPress to easily pass new subscriber info from your blog to your email list.
If you already have a healthy email list—or if you expect to blow past 2,000 subscribers quickly, my number one recommendation for an email list building (and much more) tool is ConvertKit.
While ConvertKit isn't free, I've been able to get far more out of it than what I've paid over the years.
For a more detailed explanation of my email marketing strategies (and tool decisions), see here: ConvertKit vs AWeber vs Mailchimp: Which is the Best Email Marketing Tool for Bloggers?
16. Not Taking the Time to Respond to Your Readers
Some bloggers will say they don't have the time or energy to respond to their readers.
But here's the thing… I get that as a blogger, you can't do everything and you have to make hard choices about how to spend your precious time. However, taking the time to respond to emails, messages and tweets from my readers has been one of the best investments I've ever made. In fact, not making the time for this is a blogging mistake you make at your own peril.
Why is replying to readers so important? Here are a few reasons why responding to comments and emails helps your blog:
It builds relationships. When you take the time to respond to people, it makes them feel valued. Aside from thoughtful blogger outreach, this is one of the best ways to build up a relationship between you and your audience. They're giving up their valuable time to visit your blog and it's a good way to let them know that you appreciate it.
It encourages people to comment more often. If people know they can ask you questions and they'll actually be answered, they're far more likely to take the time to comment, engage with your material and share it with others they know.
It gives you time to think about what people want (and need) from your blog. Going through the comments individually helps you learn a lot about your audience. From their comments and the conversations they lead to, you'll start sorting out the most pressing issues your readers face.
What are the kinds of things people ask about over and over again? Answer those queries with a comprehensive blog post.
If you don't already have content to help their needs, then you know what you need to add to your content schedule.
Blogging Mistakes to Avoid When Monetizing Your Blog
Learning how to make money blogging is one of the most crucial steps in your blogging journey—and is the most frequent topic area I field reader questions in today.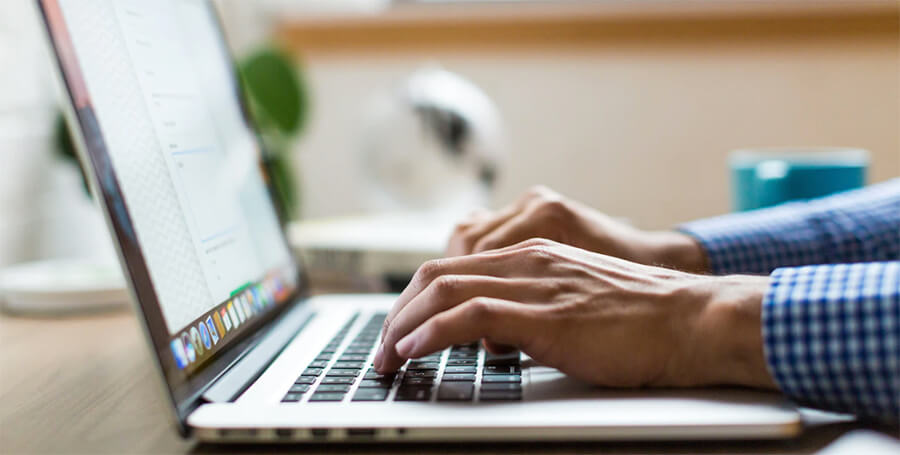 Many bloggers want to make money from their content, but aren't quite sure how to do it. Here are a few blogging mistakes I see people making when attempting to monetize a blog.
17. Not Thinking About How to Monetize Your Blog Early
Many bloggers think they have to wait until they have a ton of traffic to start monetizing a blog.
I get it. On the surface, it sounds kind of seem silly to try to and turn a profit when you only have a few people visiting your blog each day… but not taking that early revenue potential seriously is a blogging mistake that can lead you down the path of never actually figuring out the best ways to generate income from your content.
Here's why it's important to start experimenting with monetizing as soon as you have traffic on your blog:
Create the opportunity for early sales. Even if your visitors are few, there's still a chance someone will buy something from you. Your audience may be small, but they may also be very engaged—or be coming to you with a very specific problem you can solve for them. Take a hands on approach to starting conversations with your readers, learning from them and proposing one-on-one solutions where you can charge for your time. You may even walk away with an idea for a more passive business model (like learning how to write an eBook, developing courses, blogging books or software tools).
Your content may go viral. The internet can be a strange and surprisingly cool place. Sometimes there's no concrete explanation for why a particular piece of content becomes wildly popular. Your blog may not receive a lot of traffic today, but suppose you write a blog post that suddenly goes viral. If you've taken the time to optimize it for a particular affiliate program, online course or physical product, you may be able to reap some profits from the sudden surge in visitors.
You start learning about monetization methods right away. Monetization can seem like a foreign concept to new bloggers that've kept their heads down in content creation mode. How can I make money from my blog? Who is going to pay me? What will happen if I start looking for money-making opportunities? The best way to figure it out is to start experimenting early.
If you start testing your way into making money from your blog in the beginning, it'll feel the same as anything else that you learn how to do.
For more, check out my in-depth guide about how to make money blogging this year.
You don't have to select the absolute perfect method from day one, just as you won't know everything about WordPress from the first day you start blogging either. It's all part of the learning process and you're not going to ruin your blog by trying several different ways.
As your blog grows, you'll learn what works best for your content and readers alike. Don't forget that you're also building a valuable skill set as your blog grows—so if you need to monetize your site sooner rather than later, consider finding well-paid blogging jobs that can bring in some revenue to fuel your blog's growth.
18. Creating Content That Doesn't Convert
Another blogging mistake I see with those trying to make money from their blogs, is that the content often isn't very convincing (or helpful to readers).
Even if some readers make it to an article on your blog… it's possible they won't feel compelled enough to finish the content or take any action after they do.
First and foremost, I suggest ONLY promoting products and services that you believe in. Your writing will be more genuine and you won't feel like you're trying to sell your readers on something that you don't truly think is great. Instead, it'll feel like you're telling a friend about something you think will better their life (when you don't have any personal experience with it).
This may mean that you have to turn down a few opportunities, but in the long run your audience will trust you and respect your opinion more.
Foregoing the opportunity to build trust with readers, in the name of making a quick buck, is one of the worst blogging mistakes you can make for the future viability of your blog.
The next step in creating high-converting content is to think about what action you want your reader to take.
Do you want them to sign up for your email list, make a purchase, share a blog post, or click through to your affiliate offer? Whatever it is, tailor your writing to this goal.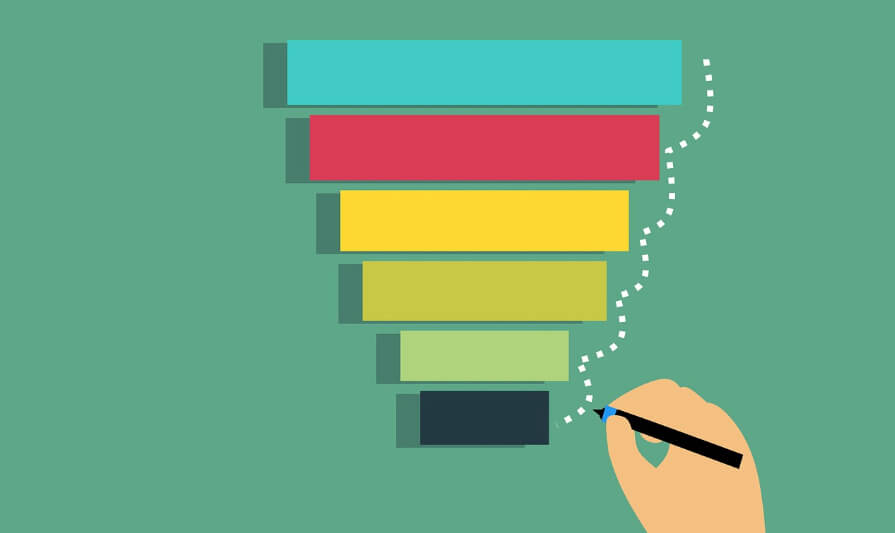 After you've picked your blog goal, you'll want to use something called a funnel method.
A marketing funnel is a number of steps your reader will go through before they reach the final conversion point. Here's a basic rundown of the funnel method:
Address your reader's pain points. What problem do they have that your product will help solve?
Establish why you can help them. What makes you an authority on the subject? What experience do you have?
Show them how your product or service can help. Give a comprehensive breakdown of why your solution will work.
Call to action. Include your call-to-action so your reader knows exactly how to obtain the product or service you're promoting.
There are a lot of different ways to use the funnel method to monetize your content—and it's not a strict formula you have to follow. The main point here, is that your writing should give your readers a compelling reason to buy something or take a specific action… and a good reason to trust your guidance on that move.
General Blogging Mistakes to Avoid When Running Your Blog
To wrap up this list of blogging mistakes, I've got a few more general missteps that new bloggers tend to make, as they start and grow their blogs.
19. Not Learning the More Technical Aspects of Blogging
Not everyone is a tech whiz and you definitely don't have to be in order to start a successful blog on WordPress.
That being said, it's incredibly beneficial to learn some of the more technical aspects of blogging—if for no other reason, so that you can troubleshoot issues and fix problems that come up on your blog from time to time.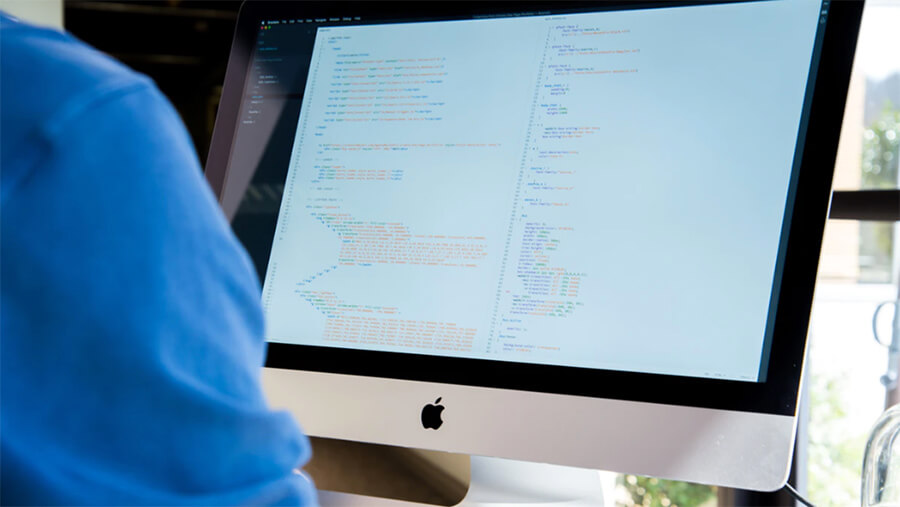 The more you're willing to invest in learning the mechanics of blogging, the more you'll be able to customize your blog and problem-solve any unexpected issues that arise.
You don't have to know everything from day one (or even learn everything), but as time progresses you'll be glad you took the time to learn how to make simple changes to your blog.
Thankfully, that are tons of helpful resources to guide you both here on my blog and elsewhere online.
20. Not Establishing Your Priorities
Now that I've given you a long list of blogging mistakes to avoid… I'd understand if you might feel a little overwhelmed.
There are a lot of moving parts involved in running a profitable blog, and looking at them altogether can feel like you're climbing a mountain.
That's why I want to assure you that as a blogger, you can't manage everything all the time.
Realistically, even if you worked full-time on your blog, you simple couldn't keep up with everything on this list 100% of the time.
You have a personal life that matters, a family to spend time with and you may have a full-time job in addition to your blog. You can't expect to dedicate all your time to blogging.
Therefore, you need to choose what's most important to you.
Maybe responding to your readers isn't in the cards for you quite yet. Or maybe you can choose a specific day and time that you dedicate to responding to questions, as opposed to trying to write back to everything immediately as it comes in.
Perhaps you only have time to send out an email to your subscribers once a month or once every few months.
You may choose to check your analytics every few weeks for a report instead of monitoring it daily.
In order to create truly standout content that has a chance of ranking well in Google searches, you may need more time.
As long as you're sticking to a schedule and clear list of priorities that connect to your most important goals—give yourself the time you need.
You're the one most familiar with your blog and your personal needs, so don't make the blogging mistake of trying to do everything.
Establish your priorities and don't worry about fulfilling every potential need of your blog right here, today.
Remember, blogging is a long-game. Create a priority list and work through it over the weeks and months to come.
21. Getting Discouraged Easily (and Giving Up Early)
Blogging can fill your heart with the feeling of achievement… and at other times, it can leave you feeling very low.
If you've been comparing your blog to other blogs in your niche, you may find yourself wondering if your site will ever be as successful as others.
These feelings of doubt and discouragement derail many bloggers from continuing to pour hard and dedicated work into their blogs—landing is squarely here at the end of my list of blogging mistakes you can't afford to let yourself fall into.
Here's the truth: not everyone is going to be an overnight success with blogging.
In reality, most new bloggers will take 3 to 6 months of consistent effort before starting to get a meaningful amount of readers and trickle of revenue coming in.
When I first started my blog, I had no idea how to make money from it. After putting in a year of time, energy and intentional work on the side of my day job, I finally started generating an small amount of income from my site. The level of success I've been able to achieve has taken over 6 years to develop and compound upon itself—and even once your blog is a financial success, it then comes with the additional responsibility of correctly managing your blog taxes and planning for future growth.
If something isn't working with your blog, get ready to be flexible. Prepare to learn. To experiment. To fail and try again.
What you start out doing today doesn't have to be the way you do things forever.
Do your research, listen to the advice of other successful bloggers, and take time to try new strategies.
Use the other people's triumphs to inspire you to work harder and learn more… but don't let it crush your enthusiasm or cause you to quit.
You can make your blog a success, but it'll be challenging and I can guarantee it'll take consistent effort for the weeks, months and years to come.
---
Final Thoughts on the Biggest Blogging Mistakes to Avoid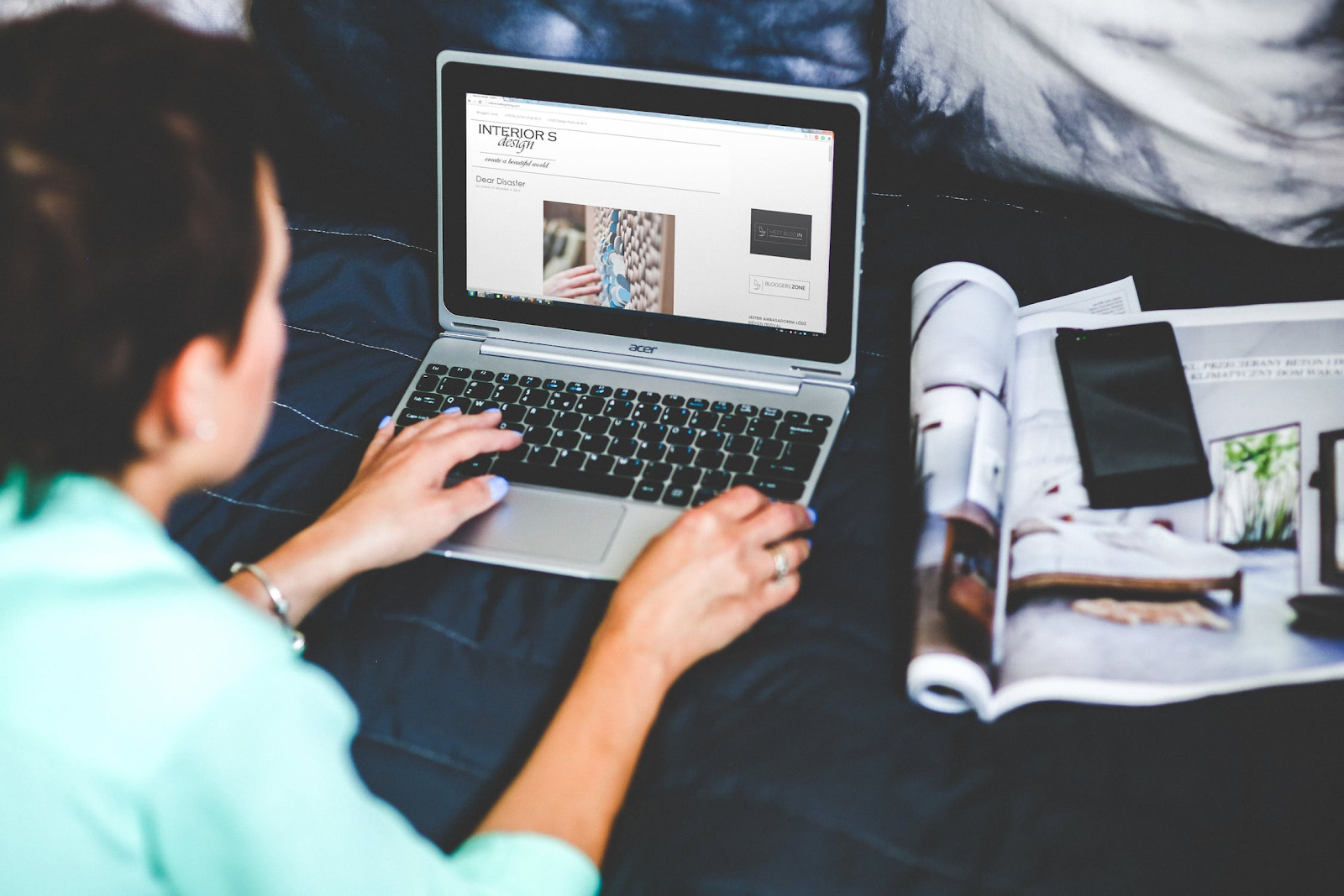 Everyone makes some blogging mistakes when they're just getting started—and even if you follow my guide carefully, you're probably going to make a decision or two that you'll later wish you'd done differently.
But that's ok.
We all make blogging mistakes, even those of us who've been doing this for years (myself included). I'm still learning and experimenting over on my side blogs like VeganTable and SmartWP, while advising on my girlfriend Anjelica's blog, Vegan Anj, too.
However, with this guide to help point you in the right direction towards avoiding some of the most costly blogging mistakes, my goal is to speed up your progress and stork your enthusiasm.
Use my 6+ years of blogging experience to help you craft a blog that's better prepared to hit the ground running and start attracting more readers—faster.
For a more comprehensive guide on starting a blog (the right way), read my ultimate guide about how to start a blog this year.
It's an actionable step-by-step tutorial packed with information that's easy to understand, even for brand new bloggers.
Ready to get started and avoid making these kinds of blogging mistakes in your business?
Start Your Blog the Right Way
Check out my ultimate guide How to Start a Blog (on the Side).
---
Which Blogging Mistakes Did I Miss?
What are some blogging mistakes that you've made along your journey?
Any we didn't cover here that you want to warn other bloggers about?
Drop your mistakes into the comments below 🙂