If you're interested in starting a blog you've probably thought about how to name a blog, right? It's an important question to answer during this process.
The name of your blog tells readers about who you are, the topics you're blogging about, if they'll resonate with your message and more. So, what are you going to name your blog?
It's estimated that there are over 500 million blogs on the internet. It stands to reason therefore, that it'll take some effort to truly stand out from the crowd. Especially if you hope to write blog content that people will actually want to read for the long run.
But before you can start writing amazing content, you'll want to think of a great blog name. Part of your branding strategy and making yourself memorable to readers, is in choosing a lasting blog name that you can use for the foreseeable future.
This is the part that stumps a lot of new bloggers. How do you think of a blog name that represents your brand and can be remembered later when people search for it on Google?
Here are some of my best strategies and tips for how to name a blog, including 25 of the most genius blog names that you can use as inspiration to come up with your own clever blog name today.
How to Name a Blog (the Smart Way) in 6 Easy Steps
I get a version of this question a lot from readers… "How do I name my blog, Ryan?"
Your blog name represents you and it can be the difference between someone clicking on your blog or passing it over to instead choose your competitor's site to read on.
And while this is true, naming your blog is actually NOT the most important part of creating a successful blog.
The content you create, the feeling that you give your readers, and the value you give them far outweighs any blog name you come up with when first launching.
Consider the company Apple. People don't spend billions of dollars each year on Apple products just because they love the name. People buy Apple because they love their products and believe that they have original intuitive ideas that beat their competition.
Today, many people do love the name Apple, but it was their ingenuity, branding, and marketing that made the company what it is.
Despite this truth, your blog name is going to be the first thing people see in search results—and today's recent blogging statistics show that your name does matter. Your blog's name will tell people something about you and your blog, so you want to make a strong first impression.
If you're you're ready to start your blog, but can't commit to a name, here are my strategies for how to name a blog.
1. Deeply research your niche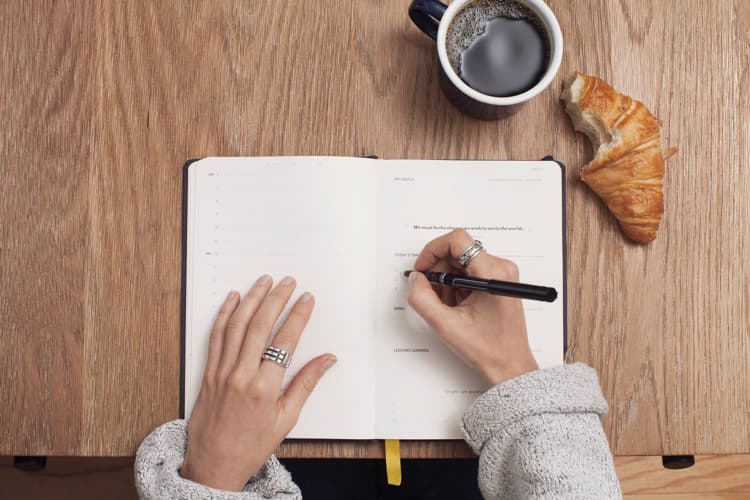 First things first. Before you can launch your blog, you'll need to do some deep research into the niche you're going to blog about.
Take time to discover other prominent people in your industry. Find out what's working (or not working) for them in terms of how to name a blog in this space. Seek to answer questions like:
How are they branding themselves?
What kind of names are they choosing for their blogs? Any trends stick out?
How are their readers responding to their work?
As you collect data and pore over examples, determine what kind of blog you want to create. How is your blog going to be different than everything else that's out there?
If you've spent enough time researching your blog niche, you'll know what kind of blog names are already being used.
You want a blog name that's unique.
If your blog name is almost identical to thirty-five other blogs, there's a good chance readers will overlook yours.
You may also want to research niches or businesses outside of your industry to gather inspiration.
Taking words or phrases from other places may just be the ticket to setting yourself apart and making your blog stand out as unique.
2. Think about why you want to blog
If you're starting a blog you probably have a good reason.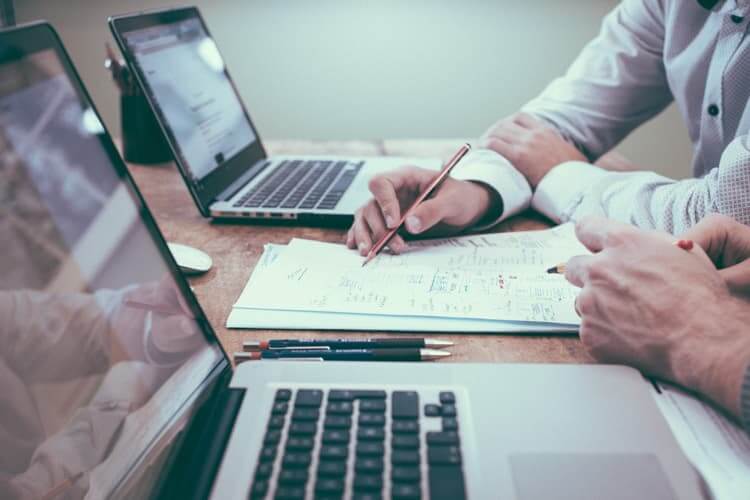 Chances are, there's something you're passionate about, and you want to share it with the world.
Maybe you've got a unique skill set to teach, or career insights that others in your field can benefit from?
When you're choosing how to name a blog, think about what you want your core message to be.
What are you trying to communicate to readers?
Which parts of that message are most important to you?
How do you want your readers to feel after seeing the name of your blog?
If you can identify what your purpose for starting a blog in the first place is, you'll have a good foundation for coming up with a smart blog name that relates back to your overall message and goals.
Keep in mind that not every blog needs to be deeply meaningful or serious in nature, either.
While most of my content here is related to blogging and building a side business, I've also written about things like my biggest failure, quotes that motivates me and share weekly podcast episodes that cover a wider range of topics.
Some blogs are created just for fun. A good blog name will reflect this just as much as one with a more serious mission.
3. Get to know your potential readers
The next step is to think of who your ideal reader is. What makes them tick? What will they be interested in?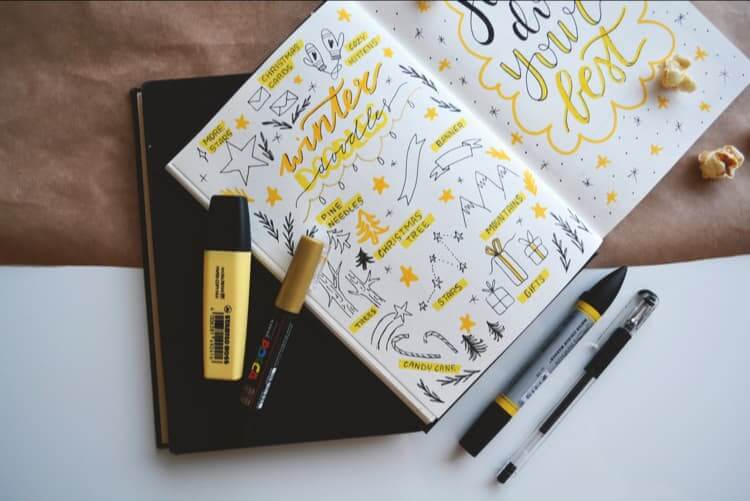 In my guide about how to write a winning blog post, I outlined a very crucial step in the blog writing (and outlining) process.
When you write a blog post (whether for your own site or a part of a guest blogging campaign), you want to find topics that have a common ground between you and your reader.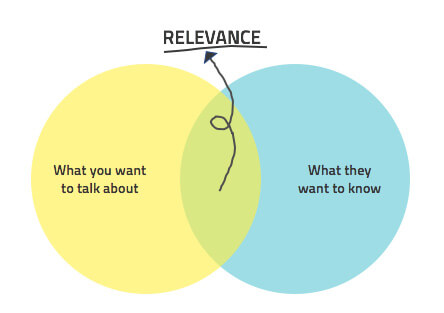 The crossover point between what you want to write and what they want to read is the sweet spot you should always aim for in order to cultivate long-lasting relationships with your blog readers.
Coming up with a name for your blog is a similar process—it should be mutually beneficial.
Your blog name should represent you and appeal to your audience.
If you're not yet sure who your audience is or how to attract them, your next mission is to develop that picture of who your readers could be—then learn to understand their needs and desires as time goes on.
Often, your initial assumption about who your future readers are going to be, will be pretty spot-on. But, it can also evolve over the coming weeks and months as you begin actually creating & sharing content on your blog.
To build this important relationship with your target audience, you'll need to do more than just a little keyword research.
One way to connect with your audience is to find them in the real world (or online) in Facebook Groups, niche online communities and in the comments sections of other more established blogs in your niche.
Next, you'll identify the pain points of those readers by answering questions like:
What are their most pressing needs?
How can your blog offer (unique) solutions to these problems?
Do you want your blog name to appeal to a specific reader demographic?
What kinds of skills and abilities do your readers have?
Are you thinking about offering a blog to absolute beginners, or are you interested in attracting people who are already very successful in your field?
Answering these questions will help you think about your overall branding, positioning and help you find the right name that'll appeals to your readers.
Create a list of ideas that you like and feel will resonate with your audience.
Once you've narrowed it down, try to pick a name that's simple and memorable.
4. Identify strong branding opportunities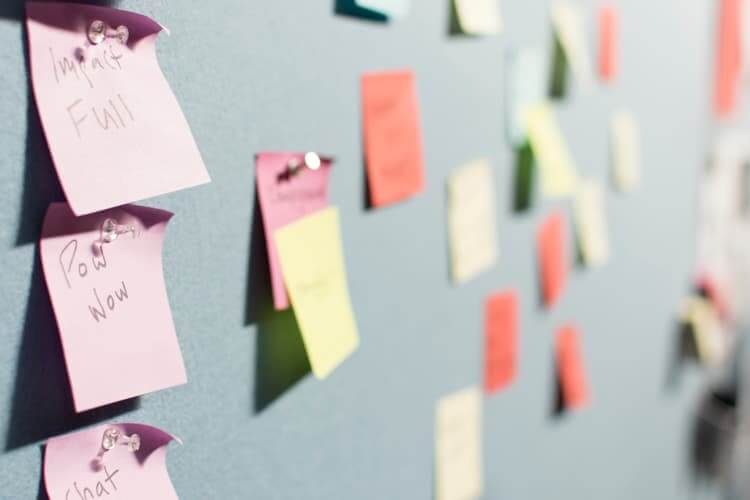 No matter which blog name you choose, remember that the way you brand it is crucial to your success.
Think again about our example with Apple. There's a reason they've become such a long-lasting household name.
One contributing factor to Apple's success is its consistent use of branding over the years.
From their iconic 1984 Superbowl commercial, to one of their most recent commercials entitled Apple at Work: The Underdogs, they've time and time again reaffirmed their brand as being cutting edge, non-conforming and deeply valuable to their customers.
Your blog has the same potential for becoming a strong brand.
And the name you choose for your blog can be a crucial element in that overall branding strategy—if you choose wisely.
Then, what you do with your blog name after its chosen, is even more important.
5. Start with a keyword focus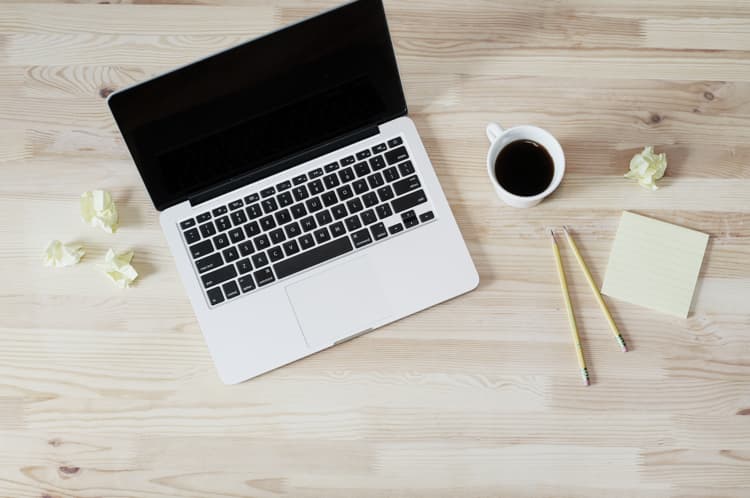 There is a long-standing debate about whether or not keywords in a domain name will help your blog with SEO.
According to Google's John Mueller, there's not a significant increase in visibility (if any) with keyword domain names.
What is a keyword domain (blog name)?
A keyword domain is when you choose a blog name that incorporates a main keyword you plan on blogging about directly into your blog's URL. For example, if you wanted to start a blog about traveling the world, a keyword domain could be something like travelwithryan.com or findustraveling.com where you've got either the exact word "travel" or a closely-related term included directly in your domain name.
Pre-2011, a keyword in your domain did tend to increase your SEO rankings.
Since then, Google has consistently changed its algorithm to devalue keyword blog names—so that they don't automatically rank higher.
However, there is still a clear benefit to choosing a keyword domain if you can secure one.
One thing to keep in mind is a domain name with a keyword is beneficial in terms of both brand strategy and topic signaling. But as long as you learn how to do keyword research within your content creation process, you'll cover that base.
If your domain name has a word in the title that people are often searching for, it can help make your content stand out.
Readers may think your website is more relevant to their search—and choose to click on your article over another blog name that's seemingly unrelated to their query.
As a result, Google may also begin to rank your website higher because it has a higher organic click rate. A win-win.
For example, if you're launching a blog that talks all about web hosting as your niche topic area, then it makes sense to try and get a domain with the word "hosting" somewhere in it. That way, when you publish content like a roundup of the best cheap web hosting plans or a breakdown of monthly billed hosting plans, the readers that come across your content in search results will instantly make the connection that your blog is primarily about hosting—and trust can form more easily.
Just be sure to follow other blog SEO best practices like choosing one of the best website builders and properly learning how to make a website that won't disappoint your readers.
6. Use a blog name generator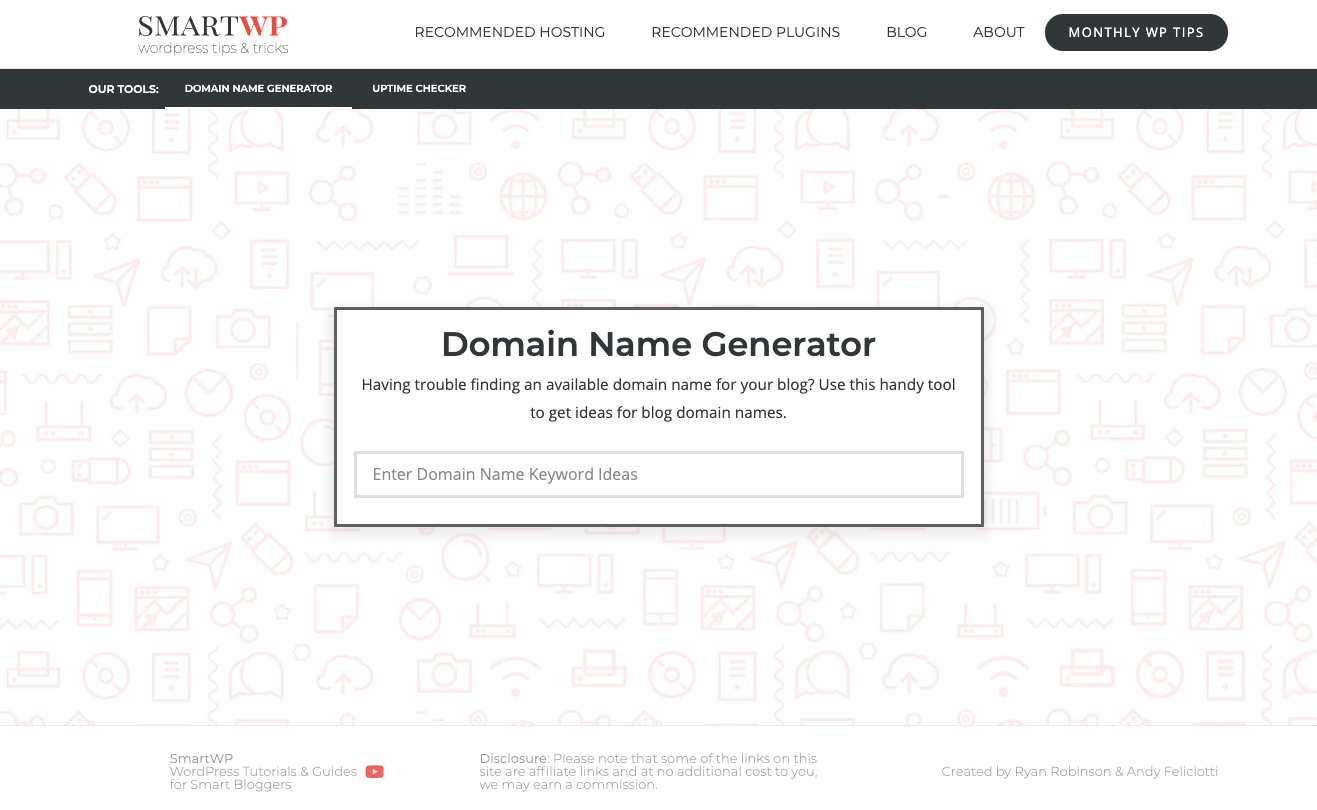 If you're having a hard time thinking of a name for your blog, there are entire websites dedicated to helping you name a blog.
They're called domain name generators and they give you clever variations and name ideas for your blog—and even usually recommend one of the best web hosting plans to go along with your new domain name once you've landed on a strong blog name.
Whether you already have a general idea of what you want to blog about, or even if you have no direction at all, these name generators can help immensely.
In addition to giving you a variety of blog name ideas, many name generators also let you know if the name you like has an available domain right now.
Here are four of the top domain name generators you can use today: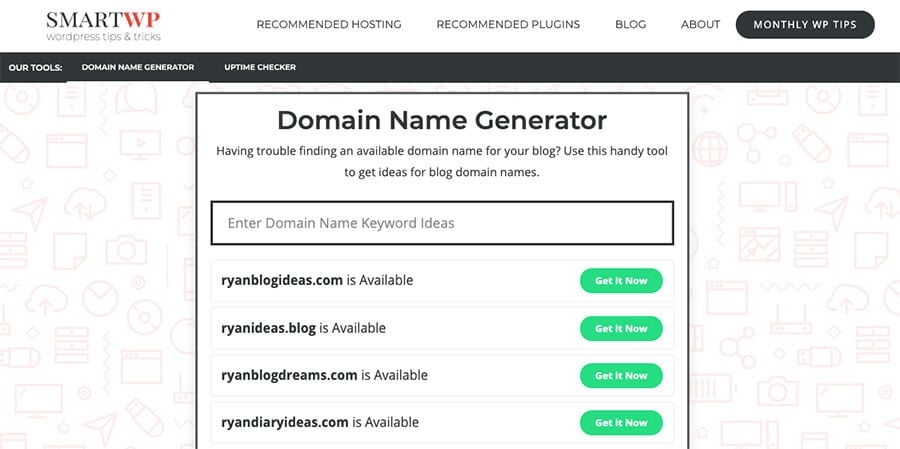 SmartWP's Name Generator is a completely free tool that uses computer algorithms to find you a SEO-friendly domain name ideas for where your new blog is going to live. I teamed up with my friend Andy to build this domain name generator as an extremely simple, easy to use and straightforward tool that all new bloggers should leverage.
When you land on our domain generator page, you'll see a single search bar that allows you to type in a few phrases, some words that define your blog, or even the exact domain name you're interested in registering (like yourawesomeblog.com) to see if you can grab your top desired blog name.
The tool then gives you instant results with the closest domain names matching the words you typed in—and will hide the domains that are already registered. You'll also see a list of suggestions for domain names that are available right now and can be registered in a matter of minutes through our discounted Bluehost link.
Here's a full breakdown of our features:
100% free to use and gives you immediate results to your searches
Only see domain name suggestions that are currently available
Built to be super clean, clutter-free and has no advertisements or distractions
One-click "Get it Now" button that'll immediately take you to where you can register the domain name
Very extensive list of different domain name ideas (and TLD extensions) to choose from
Try it out right here today and I promise you won't be disappointed. 🙂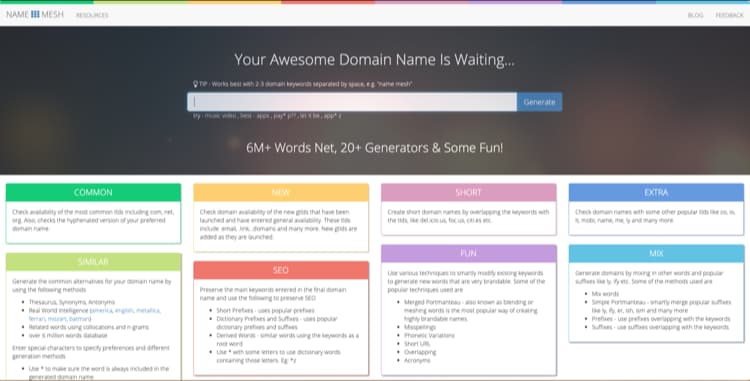 Name Mesh is free and one of the more popular name generators because it's so easy to use and gives you categories for name choices.
If you put a word into the "generate" tab, you'll be given a variety of categories to choose from. Some of these categories include:
Common
New
Short
Extra
Similar
SEO
Fun
Mix
It also gives you synonyms, antonyms and related words based on your search parameters. This opens up a lot of options for your blog name creation.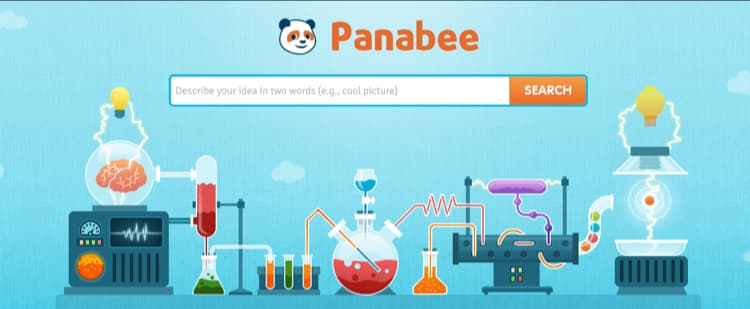 Panabee is a particularly great name generator for international bloggers, as it offers a lot of extensions including .co .uk .in and .com.au.
This blog name generator also offers domain search, suggestions, word variations and related terms.
A bonus feature of this name generator is that it also checks your desired name for available app and social media handles to make sure your names and branding can be consistent across all platforms you'll be engaging on.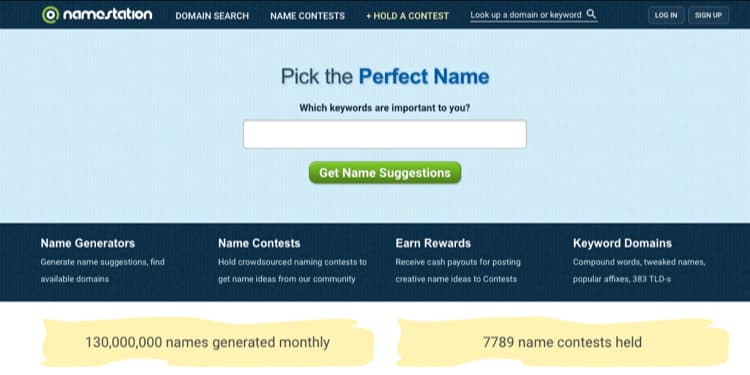 Name Station offers many of the same features as the other name generators, but it has a few cool additional functions.
With Name Station you have the option of hosting a contest to crowdsource name suggestions, letting other people in on the brainstorming session to help name your blog.
When you use this name generator, you can combine keyword lists and choose from a variety of extensions. Each search yields a list of synonyms for your word, which I've also found to be extremely helpful.
You also have the option of a "smart search" where you can pick a primary and secondary word for your search.
Like within Name Mesh, you can also use several useful categories like:
Compound Words
Business Names
Hand-picked Names
Related Words
All of this being said, in my opinion, a name generator should be your last resort when wrestling with how to name a blog.
Rather than rushing into crowdsourcing a name or letting a computer program spit some options out for you, I recommend being patient for a day to see if something particularly exciting comes to you before running with a blog name you're lukewarm about—the right name can help dramatically with figuring out how to grow your blog.
As long as you know which topics you want to blog about, the right name will eventually come to you.
Here are a few final pointers to keep in mind and some great blog name examples to spark your imagination.
Final pointers on how to name a blog
Take these tips into account when you're deciding on a smart name for your blog:
Use a domain extension that fits your blog. Using .com is often the best and most universally recognized and remembered.
Think of a name that's easy to pronounce. If the spelling is too different or the word is too unusual, people may have trouble finding your blog again.
Try to avoid using hyphens when possible. Hyphens are another reason that people may struggle to find your blog again.
Avoid using names that are copyrighted. For example, if your domain name could be confused with a high-level commercial website, you may be at risk for legal action.
If there's a name you know you want to use, try to snatch it up quickly. It may not be around for much longer.
Once you land on a clever blog name, you'll need a logo—check out the new AI-powered logo maker and other creative blogging tools from Tailor Brands.
Alright, now that we've covered a nice step-by-step tutorial for how to name a blog—let's go over some examples of blog names.
Whether to spark your imagination or just show you what's possible when it comes to naming your blog, these examples won't disappoint.
25 Genius Blog Names (And Why They Work)
One of the best ways to discover a killer name for your blog is by looking at works for other bloggers.
How do you name a blog? Well, here are 25 examples of genius blog names to get inspired by today.
1. Smart Passive Income

One of the reasons that the title Smart Passive Income is successful is because it tells people exactly what blogger Pat Flynn is all about.
There are a lot of blogs that talk about increasing your income, but this one is specifically dedicated to passive income. That's a niche that a lot of people are interested in today, and Pat's got a lot of experience in the field.
2. Making Sense of Cents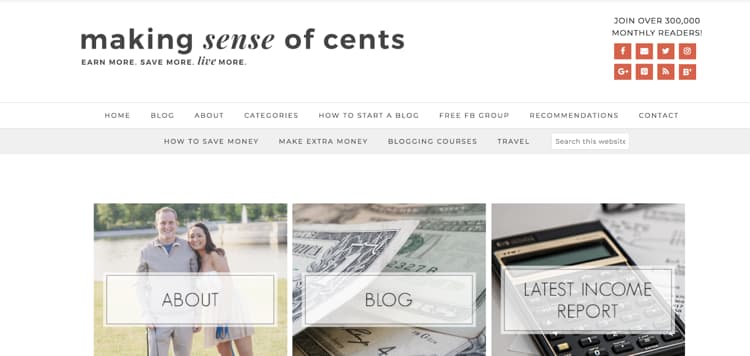 Making Sense of Cents is a clever play on words that's memorable and lets potential visitors know exactly what to expect.
Plus, Michelle has been blogging for many years about her own personal journey of paying off debt, leaving her day job and reaching the seven-figure income mark from her blog.
3. The Penny Hoarder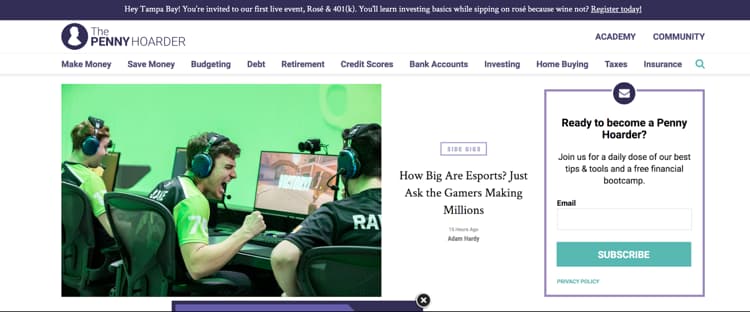 The Penny Hoarder is a humorous title that will attract a lot of people who are interested in finance, but especially those who are concerned with personal finances.
Their about page says, "The Penny Hoarder's mission is to make personal finance less intimidating and accessible. We do this by providing inspiration and actionable advice to millions of readers on how to make, save and manage money." That's a pretty great mission statement that related directly back to their blog's name.
4. Scary Mommy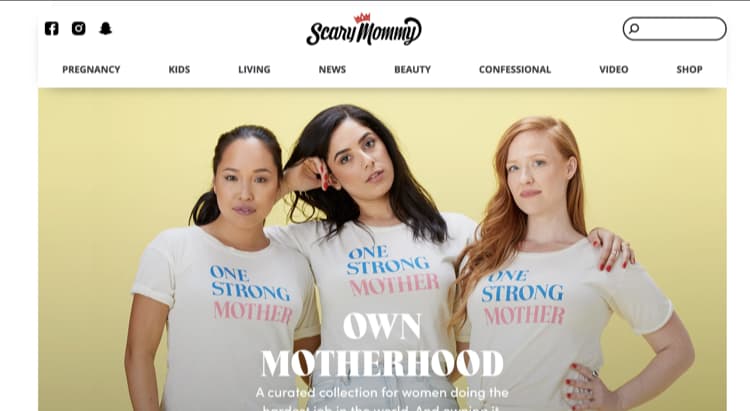 Scary Mommy, a blog that began in 2008, is edgy and also extremely relatable. The title expresses something atypical from the common Mommy blog.
As their website about page explains, "[the blog] transformed into a massive vibrant community of millions of parents, brought together by a common theme: Parenting doesn't have to be perfect."
In other words, parenting is hard. You're not alone, and you can be a good parent without being a perfect one.
5. Learn to Code With Me

Coding has become enormously popular both with children and adults in recent years. That's what makes a name like Learn to Code With Me such a smart idea.
Many people who are interested in coding don't know where to begin, but the name of this blog gives them an easy place to start.
6. Pinch of Yum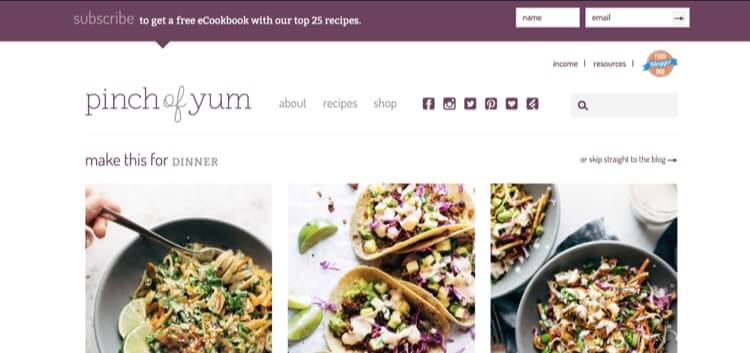 While there are a lot of food blogs on the internet, the name Pinch of Yum is recognizable and fun. It lets visitors know the niche of the blog without using tired or worn out name ideas.
7. The Easy Homestead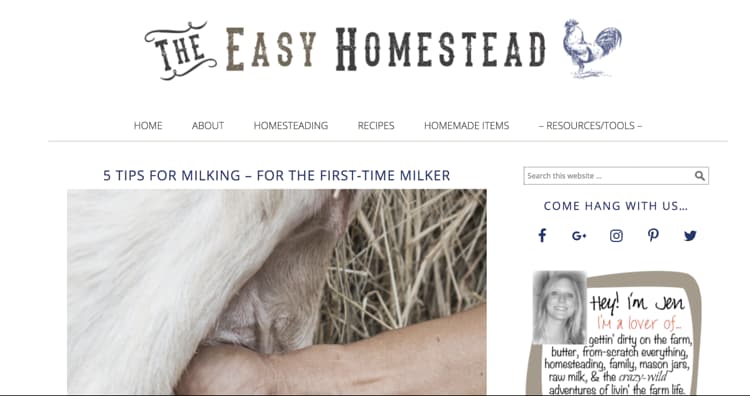 A lot of people are interested in homesteading but are concerned the learning curve is too steep.
That's why the title The Easy Homestead is a great landing place for people who want to homestead but aren't sure where to start.
8. Beekeeping like a Girl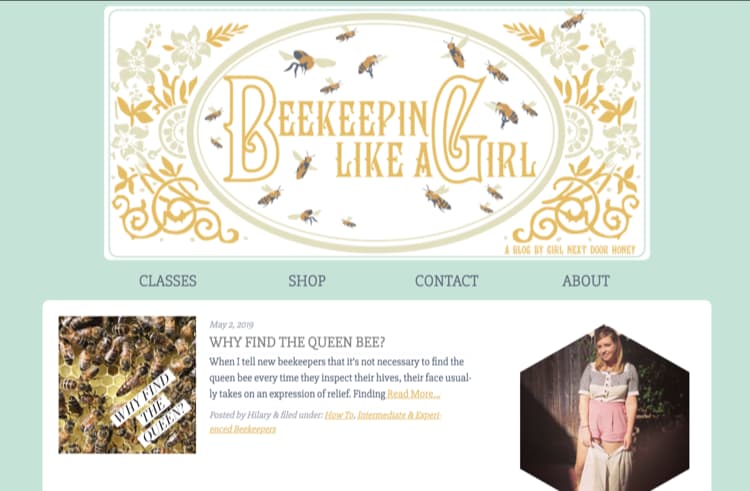 Beekeeping has been on the rise with the #savethebees campaign, but historically it has been a male-dominated field.
That's what makes Beekeeping Like a Girl stand out as a blog name. It's all about beekeeping and appeals to inspiring beekeepers — especially female ones.
9. Cranky Flier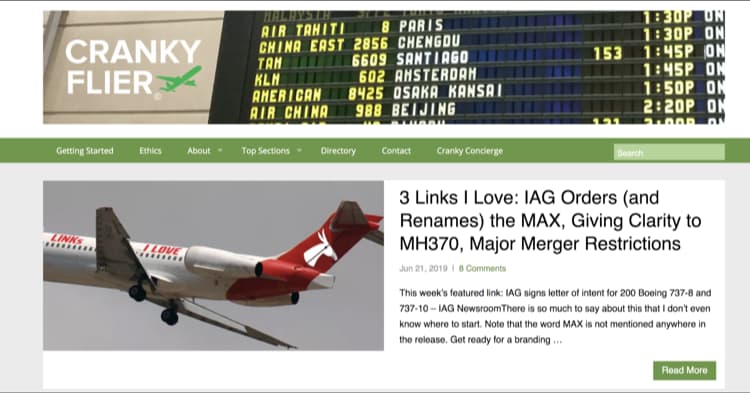 This blog is all about airlines and the airline industry. The blog name Cranky Flier definitely catches a reader's attention. Anyone who has traveled knows the feeling of crankiness—so the name is also relatable.
10. The Fearful Adventurer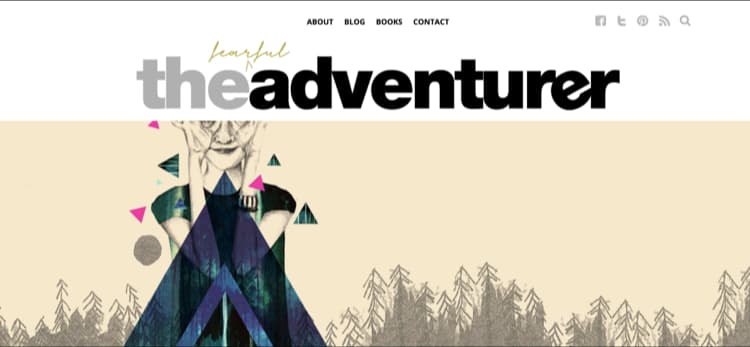 In the same vein, the blog The Fearful Adventurer touches on a very real idea. Many people want to be adventurers but are simultaneously afraid.
In her about section, the author carefully explains, "Adventure to me is a vehicle for understanding myself and human nature through experiential learning. I believe that, somewhere in between the terror of fear and the exhilaration of adventure is a sweet spot for understanding the self."
11. ProBlogger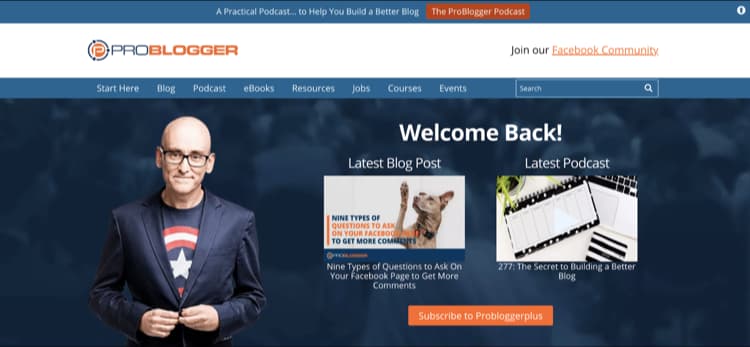 Another way to come up with a creative name is to play with prefixes and suffixes. A good example of this is ProBlogger.
This name quickly shows two meanings. The first is being a pro at blogging. The second means "ahead of" because the Latin prefix "pro" means "in front of," which is a nice play on words.
12. The Millennial Money Man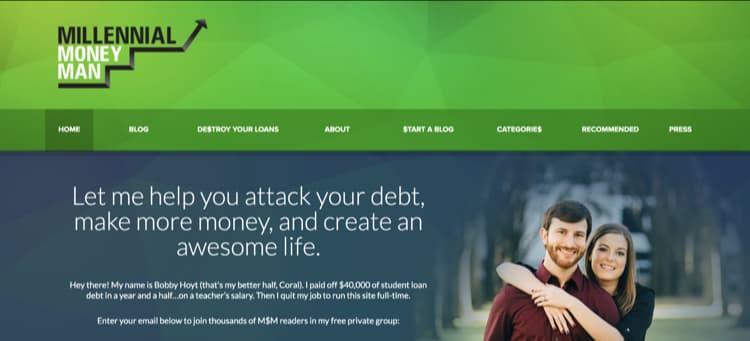 The Millennial Money Man is a popular personal financial website and blog. The creator uses alliteration and appeals to a certain target audience: millennials.
13. Tiny Buddha

Some blog names are interesting because they mix two words that are opposites. That's the case with the blog tiny buddha.
This blog is about using simple wisdom for complex lives. The creator of the site explains, "Much of [the website] has its roots in Buddhism, but this is not a site about religion. It's about ideas that make sense and make a big difference when applied."
14. Car Talk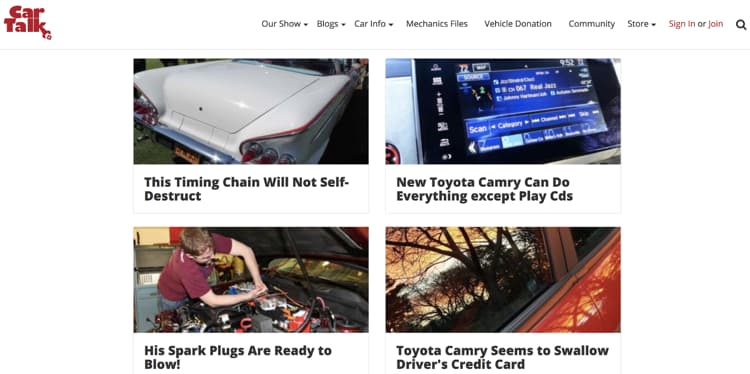 Simple. To the point. That's what you get from the blog named Car Talk. Just as the name suggests, it's everything you could want to discuss about cars in both blog and radio form.
15. Krazy Coupon Lady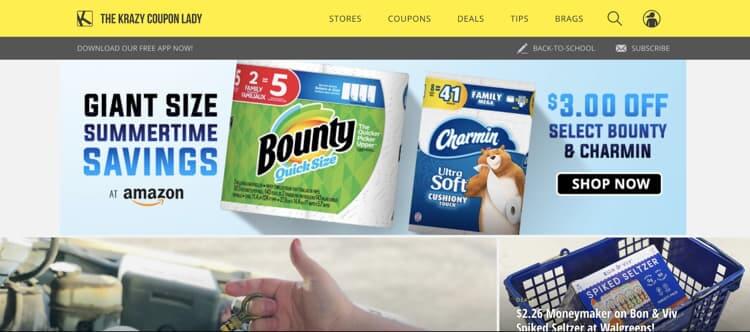 If you're passionate about saving then you're probably going to be attracted to the name The Krazy Coupon Lady. While the word "Krazy" may not ordinarily instill a sense of authority, the way it's used here does.
It gives readers the impression that she will go above and beyond to find the best deals to share with her audience.
16. Expert Vagabond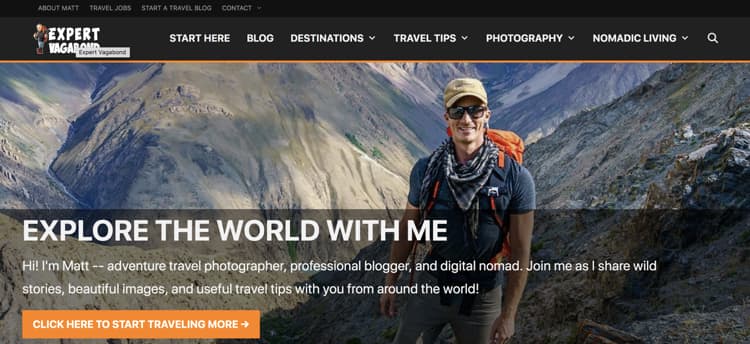 The Expert Vagabond is a clever pairing of two words that you wouldn't ordinarily see together.
According to the website, the word vagabond means leading an unsettled and carefree life.
The word "expert" gives the blog a level of authority while the word vagabond appeals to the adventurous side of his readers.
When thinking about an ideal audience, this blog could potentially appeal to two very different groups of people. The first is people who want advice and inspiration for their world traveling. The second is those who simply enjoy following his travels while continuing to live their non-nomadic lives.
17. The Art of Manliness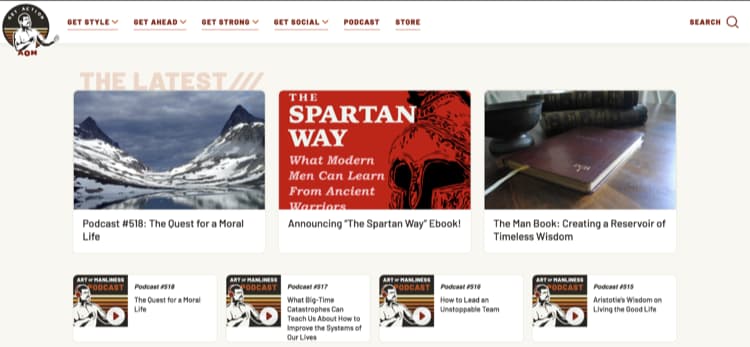 The Art of Manliness is a solid name for a blog. This name not only gives a clear idea of what the blog is about, but  it also does an excellent job connecting with its intended audience.
The website is a mix of advice, humor, and general information that appeals to men. The blog has a strong name and a strong branding strategy.
18. Fluent in 3 Months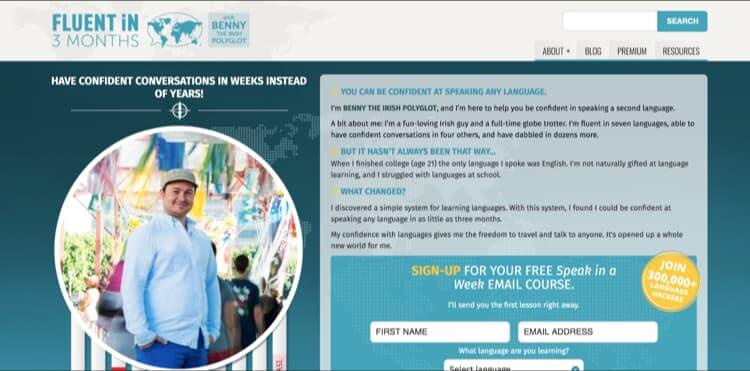 Fluent in 3 Months is a name that sells. If you read it you automatically want to know more about it. Can you learn a new language fluently in three months?!
If you're interested in learning a foreign language, there's a really good chance that you'll click their link to find out more.
19. Cupcakes and Cashmere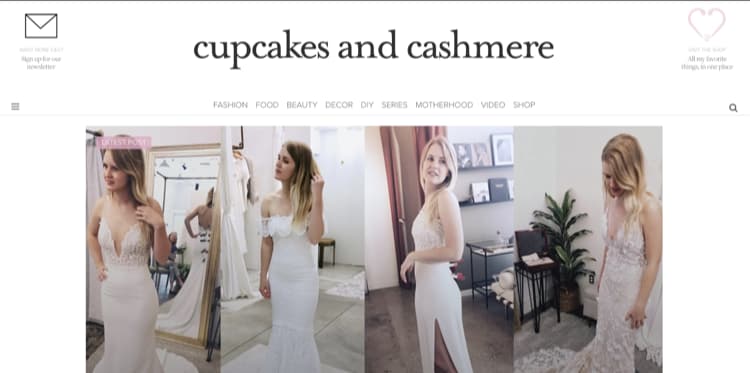 The name Cupcakes and Cashmere evokes a lot of feeling in just two words. It gives the impression that it's going to be sweet and sophisticated. Not only that, but it's a fine use of alliteration.
20. Hippie in Heels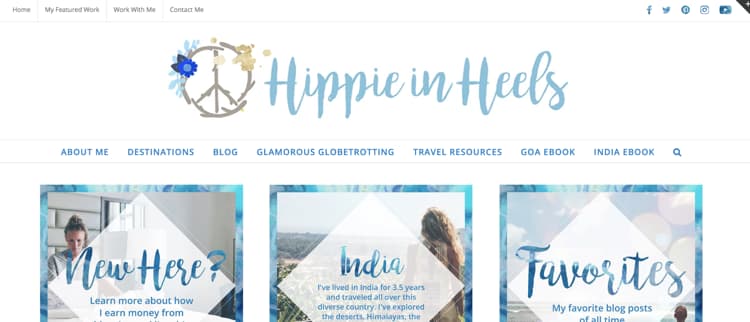 The fun thing about the name Hippie in Heels is that it uses opposite words AND alliteration. It mashes together two very different ideas and instantly creates interest.
What kind of blog would mix a hippie lifestyle with heels? The creator's about me section says, "Some of my friends think I'm a girly-girl and some think I'm a dirty hippie. I'm a little of both, hence the name of my blog."
21. Copyhackers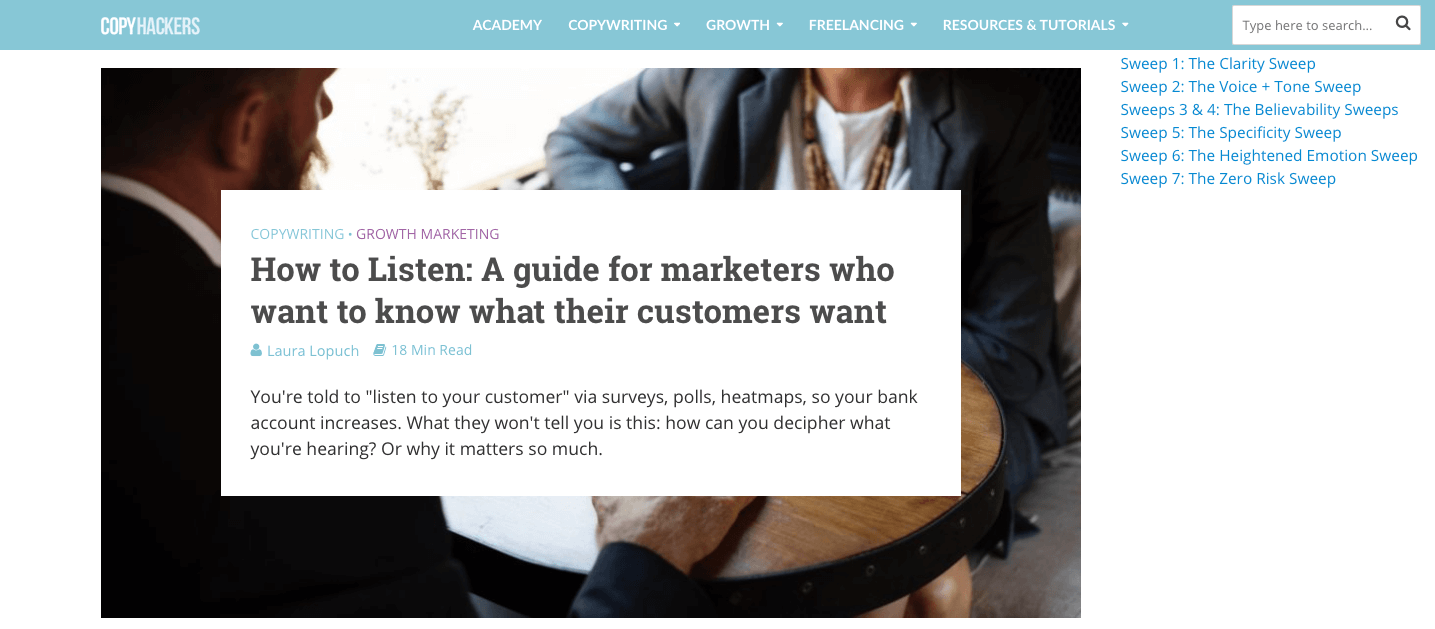 Joanna Wiebe's world-renowned copywriting blog has long been a staple resource for marketers, writers and freelancers alike—especially for those with an eye toward conversion copywriting. She chose this clever name for her blog nearly a decade ago after launching the site to grow her conversion copywriting business. Their catchy name and immensely valuable content has solidified this blog's reputation for years to come.
22. Coco+Kelley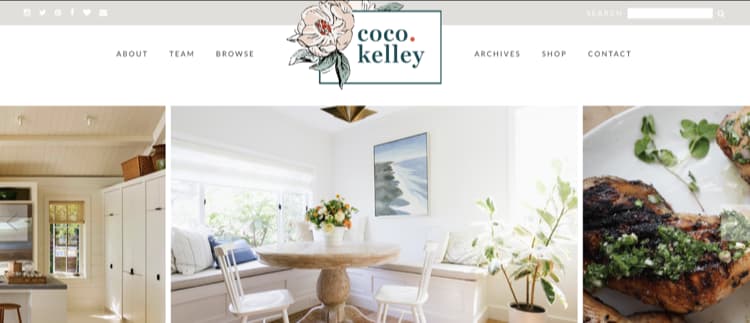 Many times people are attracted to simple names as titles.
While Coco+Kelley doesn't immediately tell you what the blog is about, it does use a popular branding technique. Other companies employ the use of two names put together to create a name. Examples include Aden + Anais, Mott & Bow, Wolf & Shepherd, and Whimsy + Row.
The addition of the plus sign, ampersand, or word "and" is a branding strategy all its own.
These companies are particularly popular among millennials and hipsters.
23. The Good Men Project

The Good Men Project is a website dedicated to exploring what it means to be a good man in the 21st century.
One of the biggest appeals to this name is that you know instantly what the website is about. Plus, it's simple and easy to remember.
24. Humans of New York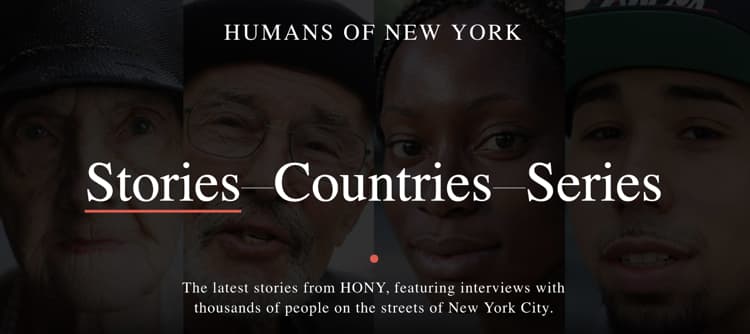 Humans of New York is a wildly popular social media series, blog, and book. The title of this blog tells readers that it will likely be an exploration of humans. That alone is a really interesting concept.
But besides having an interesting name, the popularity and heart of this series ultimately come from the amazing stories and photographs.
25. Seth's Blog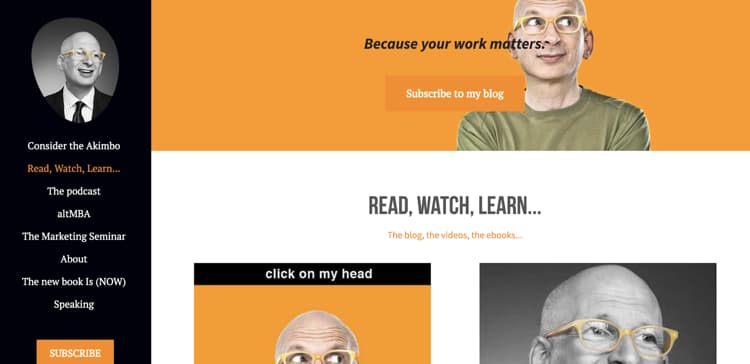 Another way to come up with a blog name is to use your own personal name (or nickname). That's what I've done and many other bloggers have done the same.
This is a good choice if you want to use your personal name for branding.
Seth Godin, famous entrepreneur, author, and speaker uses his personal name for his blog: Seth's Blog.
Final takeaways on how to name your blog
Naming your blog is an important step, but it shouldn't leave you paralyzed.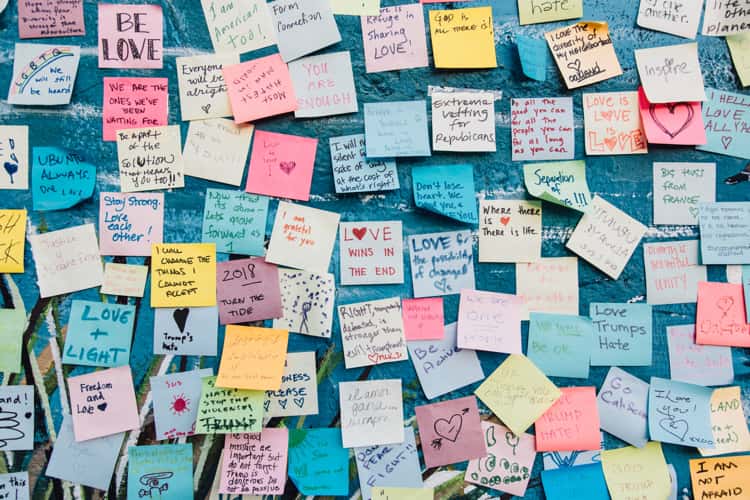 If you're not thrilled with your blog's name, you can always rebrand and change it in the future.
Remember that the quality of your content, the ability to connect with your audience, and the way you've branded your site are all a crucial part of your blog development.
Ultimately, your blog name choice is only a small part of this process.
So if you're getting hung up on how to name a blog, just get started with the first decent option that comes to mind—and know that you can always change it one day soon after you're driving a meaningful amount of traffic and monetizing your blog (the most important things for your blogging business).
When you do choose a name, try to choose something that interests your ideal audience.
Find a name that's simple and memorable.
You can use interesting prefixes, alliteration, unusual combinations, or your own name.
You can be funny, strange, shocking, or sweet.
The main point is to pick a blog name that fits both you and your readers.
Once you've learned how to name a blog, then the real work fun begins.
For my step-by-step tutorial on how to start your blog (the smart way), read my How to Start a Blog (on the Side) This Year: The Ultimate Guide.
Still Need to Start Your Blog First?
Oh! And for those who are active on Pinterest...
Please re-pin this image! 🙂