Let's have some fun, shall we?
1. Learn how to start (and grow) a profitable blog.
Over the past few years, I've grown my blog to more than 400,000 monthly readers, 100,000+ email subscribers, and into becoming a source of over $50,000 in monthly side income. After tons of requests, I'm finally sharing exactly how I've built my blogging business in my new course, Built to Blog: Getting Your First 10,000 Readers and Generating a Six-Figure Blogging Income. In this course, we cover everything from the mechanics of getting your blog set up and optimized, to developing a writing practice, creating content that's designed to attract readers, driving traffic, building an email list, monetizing your blog and more. Here's what a couple of students have to say:
"Ryan's a very smart dude, well-worth paying attention to and learning from. As a side note, he's currently kicking my ass on Google."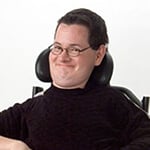 Jon Morrow, Award-Winning Seven-Figure Blogger at SmartBlogger.com
"In the first month of working with Ryan on growing our blog traffic, our content drove 12,000 more views, over $4,000 in additional revenue, and he landed us features on Business Insider, Lifehacker, Inc and The Observer."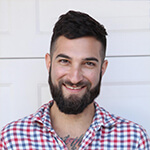 Michael Sacca, Dribbble & Rocketship.fm
---
Right now, I take on a small number of content marketing projects with growing startups to help them create a high-impact content marketing workflow that brings hundreds of thousands of new readers, subscribers and customers to my client's sites each month. I've worked with clients like LinkedIn, Zendesk, CreativeLive, Intuit Quickbooks, Vistaprint, Fundera, Gusto, SoFi and many more. Check out this case study and you'll see an interview with Close CEO, Steli Efti, talking about how I've helped significantly grow his audience.
"Ryan is the only person who's been able to help us both rank for a number of hugely important keywords and also create great content that's been shared tens of thousands of times by our readers."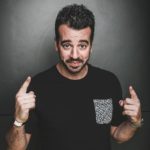 Steli Efti, CEO at Close
Let's chat about working together if you have…
A minimum $10,000 (monthly) budget to get started

A minimum of three months to commit (this takes time, but is worth it 😊)
Time to book a call with me and get the ball rolling this week
---
3. Sponsored content.
I'm very selective about the brands I work with when it comes to sponsored blog posts and relevant sponsorships on my podcast (The Side Hustle Project). I've worked with partners like Freshbooks, LinkedIn, Slidebean, and others who want to reach—and provide genuine value to my audience of bloggers, freelancers, marketers and entrepreneurs. Shoot me an email at ryan@ryrob.com for more details.
---
Feel free to reach out and say hi 👋