Why? Well, having a grasp on the most current blogging statistics can help you identify gaps where you can create more strategic content that'll stand out from your competition.
Analyzing the data behind what's working well for other bloggers can also help you pinpoint your own content shortcomings, gather insightful ideas to test or determine the best way to start a blog of your own. Moreover, regardless of the industry you're in, these blogging statistics will help you improve your content strategy moving forward.
So, is blogging overrated? Is it really the secret sauce to driving traffic that many claim it to be? Whatever the answer, one thing is certain. Many successful businesses and bloggers are investing a lot of resources into blogging. But, I'm getting ahead of myself.
To prove (or disprove) the value of blogging, let's quickly look at these 40 key blogging statistics that'll shed a clear light on the state of blogging in 2022.
Content is still the pillar of all inbound marketing efforts. And in most cases, the foundation on which that pillar is built… is a blog.
Here's a collection of my picks for the most insightful blogging statistics you need to know in order to create successful content this year. Whether you're new to blogging, or a seasoned marketer, these blogging statistics will help immensely in mapping your blogging journey into the future.
---
The State of Blogging: General Blogging Statistics This Year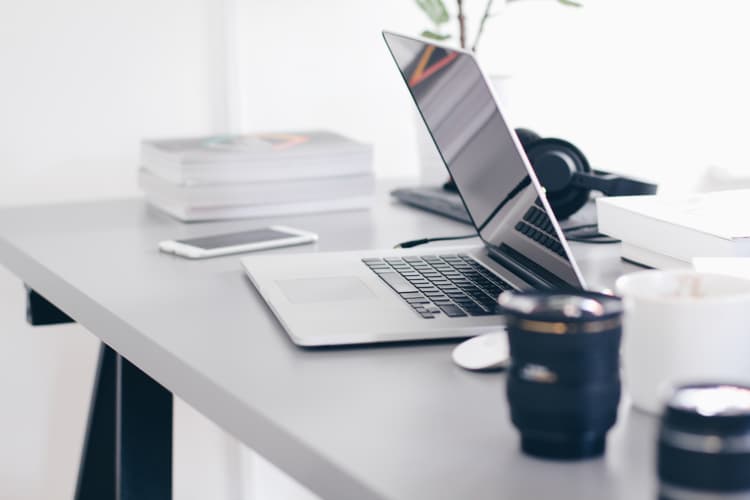 Let's start our journey down the path of blogging statistics with a casual glance at the state of blogging, shall we?
1. A whopping 34.5% of all websites on the Internet are powered by WordPress as their content management system of choice.

(W3 Techs)
2. 70 million. That's the average number of new posts published on WordPress in a given month.

(WordPress)
3. On average, it takes about 3.5 hours to write a blog post (with the average blog post length being 1,151 words).

(Orbit Media)
Believe it or not, writing a blog post that can actually deliver meaningful value to readers… takes time. Though it can help immensely if you have a started set of blog post templates to hit the ground running each time you sit down to create content. My free blog planner bundle will help immensely with that process, too.
4. 37 seconds. That's the average time a reader spends reading a blog post.

(NewsCred)
I know what you're thinking—only 37 seconds?! That's abysmally low, especially with the average blog post length weighing in at 1,151 words.
Don't let this blogging statistic scare you though, as there are many things you can do as a blogger to simultaneously increase the amount of time readers spend on your articles while also writing stronger blog posts (or even guest blog posts) that provide more value to those readers.
To increase the time people spend on your blog posts:
Add as much value into a post as possible. People don't read blog posts simply for entertainment—they read to find a solution to a particular problem.
Create skimmable content. In other words, break up your text into easily digestible chunks.
Utilize a combination of written content, images, embedded video and audio to keep readers engaged (and appeal to the learning styles of more people).
5. Blog posts that feature an image every 75-100 words get 2X more shares than those without.

(Hubspot)
6. There are approximately 31.7 million bloggers in the US heading into 2022.

(Statista)
7. An overwhelming 77% of Internet users regularly read blog posts.

(Impact)
A casual look at the number of blog posts being published in a single month shows just how competitive blogging is becoming—and if you're wondering, do people still read blogs? the answer is a resounding yes.
If you haven't started investing in content creation yet, these blogging statistics have shown that today is the perfect time to get started.
---
Length and Frequency-Related Blogging Statistics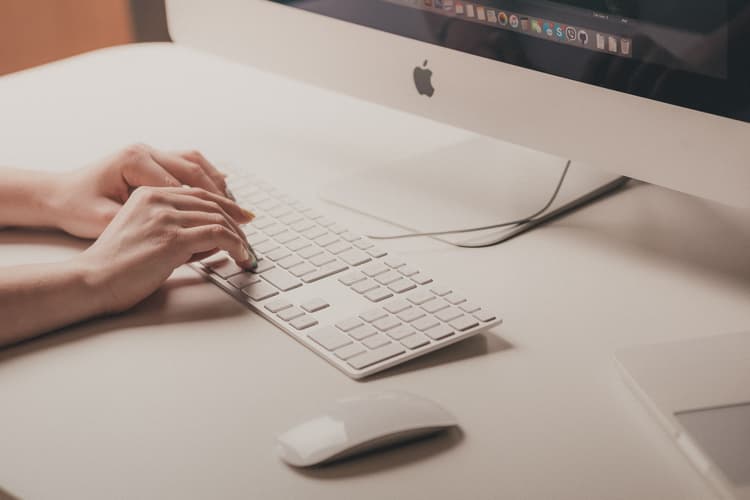 Do blog post length and your frequency of publishing impact the success of your blogging efforts? (Hint: Yes they do 🙂)
Check out these blogging statistics to help shape your strategy when it comes to blog post length and posting frequency:
8. Most bloggers (55%) write less than 1000 words per post. On the other hand, 20% of bloggers create posts that are 1500+ words in length.

(Orbit Media)
9. The optimal length for a blog post is in the 2,250 – 2,500 words range.

(Hubspot)
Long-form content is the way to go if you hope to enjoy a strong ROI from your blogging efforts.
10. 44% of bloggers report publishing new blog content between three to six times per month.

(Orbit Media)
According to these blogging statistics on frequency and post length, it's better to post longer (more comprehensive) content with less frequency in today's content world. And because not all bloggers have caught on to this insight about the effectiveness of long-form content, that's a gap you can still leverage to create standout content.
---
Marketing-Focused Blogging Statistics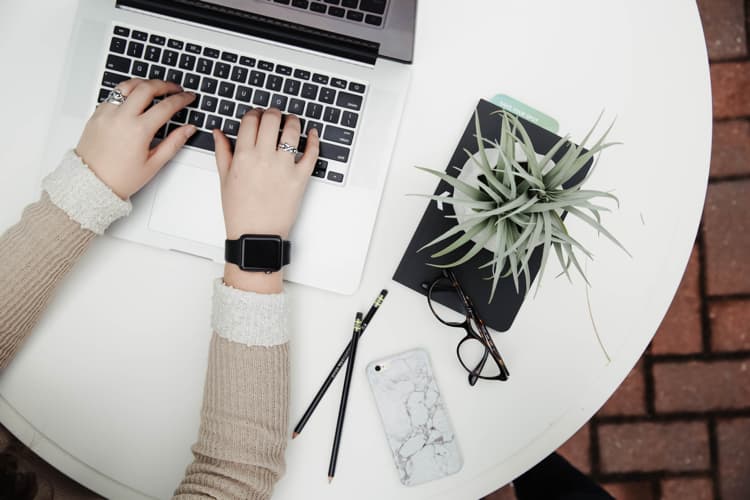 Many marketers report blogging as being an integral part of their entire inbound marketing efforts (to bring potential customers to their websites).
Here are some marketing-specific blogging statistics that'll help you prioritize where to focus in your content marketing for 2022.
That's a significant jump considering only 39% documented their content marketing strategy in years prior. It's a sure sign that more businesses are appreciating the value blogging can create for their bottom lines.
12. 71% of B2B buyers consume blog content during their buyer journey.

(Demand Gen)
Blogging is no longer simple a top of the funnel inbound marketing strategy. When properly utilized, you can put blogging to work in the middle and at the end of your sales funnel, to help answer critical questions, reinforce credibility and guide your prospects into sealing the deal.
13. Blogging influences 6% of eCommerce sales (and doubles to 12% for businesses that blog regularly for 12 months).

(Matcha Benchmark Report)
If you're thinking of adding a blogging component to your eCommerce store, be sure to choose one of the eCommerce website builders that functions well in tandem with a blog (like Shopify, WooCommerce or Squarespace). For even more, check out Tidio's great resource for understanding customer trust and turning website visitors into sales.
14. Companies that publish 16 or more blog posts per month generate 4.5X more leads than those that publish 4 posts (or less).

 (HubSpot)
That means you'll need to regularly come up with compelling, clever and engaging blog post ideas that still relate back to the overall mission of attracting readers who can eventually convert into becoming email subscribers and potential customers for your business.
15. 200 million people had ad blockers installed on their devices in 2015. That number has been growing by a whopping 40% every year.

(PageFair)
Bloggers that generate an income from traditional blog ad networks are dying a slow death. Savvy marketers have already seen this trend coming, and have pivoted to monetizing their blogs through other more sustainable sources like affiliate programs, sponsored content, online courses, selling their services and more.
16. Content marketing is 62% cheaper than traditional marketing.

(Demand Metric)
17. When it comes to lead generation, content marketing produces 3X more leads than paid search.

(Kapost)
18. 60% of people cite purchasing a product after originally reading a blog post about it.

(Demand Metric)
19. 89% of B2B marketers cite content marketing as a very important marketing strategy.

(Content Marketing Institute)
20. More than 92% of marketers consider content as a valuable asset worth investing in.

(Content Marketing Institute)
21. Close to 50% of marketers say, given the chance to start their content marketing over, they would focus on blogging.

(Databox)
22. 61% of Americans spend 3X more time consuming blog content than they do email content.

(Social Media Today)
While blogging statistics like this can make it sound (on the surface) like email isn't as great of a channel to reach your target audience—don't let that de-prioritize your email-related efforts as they apply to other key blog promotion channels like doing smart blogger outreach to build strategic relationships.
23. 75% of online shoppers say they use social media as a part of their buying process.

(Social Media Today)
It's official, and the data proves it—businesses that don't blog (and promote their content on social media) are at great risk of closing shop in the long run as per the most recent online shopping statistics available.
From lead generation to educating your prospects, blog posts are an excellent, effective and economical way of driving your business forward—suggesting that it should lead an integral role in your overall blog business plan, too. Plus, blogging is a way to build meaningful relationships with your future customers while they're still in the process of learning about your product.
24. The average CPC for content ads on Facebook is 96% lower than the cost of all non-content ads.

(Matcha Benchmark Report)
These blogging statistics reinforce the fact that it's a long-term investment to take on blogging as a customer acquisition strategy—but the rewards are often incredible for the companies (and people) that fully commit to using their blog content as a way to drive business growth.
---
SEO (Search Engine Optimization) Related Blogging Statistics
Let's quickly take a look at some SEO and blogging statistics you need to know in 2022.
These will be particularly helpful in seeing what it takes to rank your blog content high in organic search results, increase brand awareness and bring in more readers from search engines.
25. Google has a 92.04% search engine market share. Yahoo! Comes in second with 2.67%.

(StatCounter)
26. Lengthwise, top ranking content on Google averages between 1,140-1285 words.

(Search Metrics)
Considering that the average post length in 2014 was 808 words, that's a whopping 30% increase in just a few short years. Again, this blogging statistic is an indicator of how competitive it's becoming for bloggers to create content that stands out from the competition.
27. A whopping 54.4% of all website traffic worldwide was from mobile devices in 2021.

(Statista)
Mobile traffic is up by more than 2% over the previous year, and that rate is only climbing as we dive further into 2022. That makes the use of responsive WordPress themes with thoughtful blog layouts, smart mobile-optimization of your content, speedy loading—and employing only the best web hosting plans more important than ever before.
28. Having a blog on your website increases your chances of ranking higher in search by a massive 434%.

(Tech Client)
29. Driving traffic to their websites is a major marketing priority for 54% of marketers.

(State of Inbound)
30. Increase in traffic is proportional to an increase in publishing blog posts. Once you publish 21-54 blog posts, your traffic can increase by as much as 30%.

(Traffic Generation Cafe)
31. Up to 80% of searchers ignore sponsored posts in favor of organic content.

(MarTech)
32. 95% of searchers never go past the first page of Google's search results page, making it the most valuable piece of real estate on the Internet.

(Brafton)
33. 50% of search queries are four words or longer. That means over half of search queries are for something specific.

(Brafton)
34. Close to half of all clicks on the SERPs (search engine results pages) go to the top 3 listings.

(Ignite Visibility)
Blogging is the backbone of an effective SEO strategy—because it's the content you create on your blog that stands a higher chance of ranking for competitive keywords (if you learn how to do keyword research, that is). To maximize your ability to rank your content high in search results, Google and the other major search engines demand content that's:
Expertly written
Authoritative
Trustworthy
The only way your website can meet the E.A.T criteria and find favor in Google's eyes, is by regularly publishing high quality content (related to the topics you're a perceived expert at) on your blog. Doing this will not only help you rank higher, but it also helps establish yourself as a reliable source of information on the subjects you specialize in.
35. Retailers in the U.S. expect to spend upwards of $6.8 Billion on affiliate marketing programs in 2022.

(Awin)
This blogging statistic is particularly relevant today, because it's indicative of just how much room for growth there still is for bloggers that are just getting started today. While it may seem that there's already too much competition in your blog niche—there's still room for dramatic growth to be had within many of the top affiliate programs in the world.
---
The Impact of Headlines on Blog Posts (Blogging Statistics)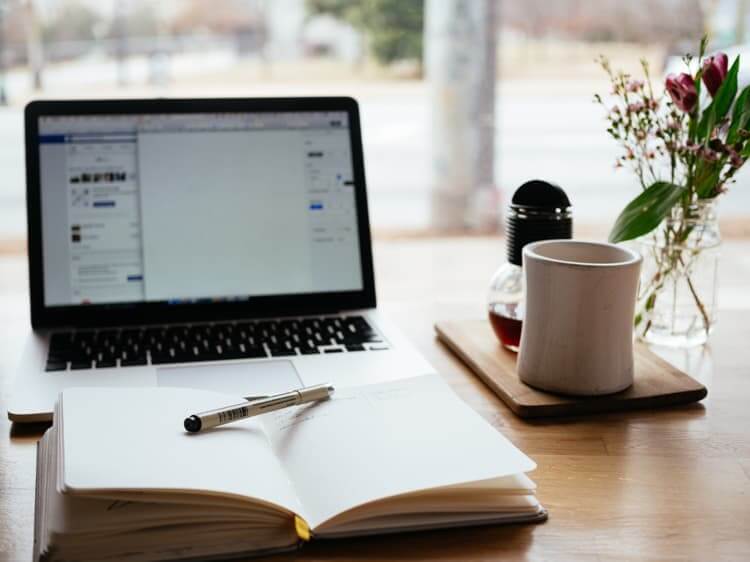 My roundup of the most important blogging statistics you need to know in 2022 just wouldn't be complete without a deep dive on what it takes to write blog headlines that'll convert. Headlines are not only a crucial component of capturing the attention of potential readers wherever they may be, but also for consideration to become a top-ranking article by search engines.
36. Evergreen content is fast fading in B2B circles. Predictive headlines ("The Future of…") are fast outperforming all other content types.

(Buzzsumo)
Check out my ultimate guide to creating evergreen content if you want to make sure you're doing it right (and maximizing your changes of driving sustained traffic levels).
37. Blog posts with 6-13 word long headlines tend to drive more traffic.

(Hubspot)
38. When it comes to numbered headlines, odd numbered headlines perform better than their even numbered counterparts.

(Content Marketing Institute)
39. Emotional headlines get a higher number of shares than other headline types.

(OkDork)
In order to get readers to click into your blog post in the first place, you'll have to nail your headline.
Consider your headline as the welcome mat to your specific blog post.
If it's interesting enough, readers won't hesitate to visit your blog and see what you have to offer—just be sure to work hard on matching the user-intent of what those readers are there to achieve. Make it as easy as possible for them to get what they came for, and you'll win the race to the top of search rankings over time.
40. Blog posts are 3.5 times more likely to get shared on social media by my email subscribers.

(me 🙂)
Blogging statistics like this one, are based on crunching the numbers from my own email list of 140,000+ subscribers and the more than 4.4 million readers I saw last year alone.

If you want to learn more about how I've grown my blog to becoming a full-time business, pick up my free blogging books that dive deep into my journey.
Alright, now let's talk about some of the key takeaways from these blogging statistics we've broken down here today—with the blogging goal of approaching your blog strategy more thoughtfully this year.
---
Key Takeaways from These Blogging Statistics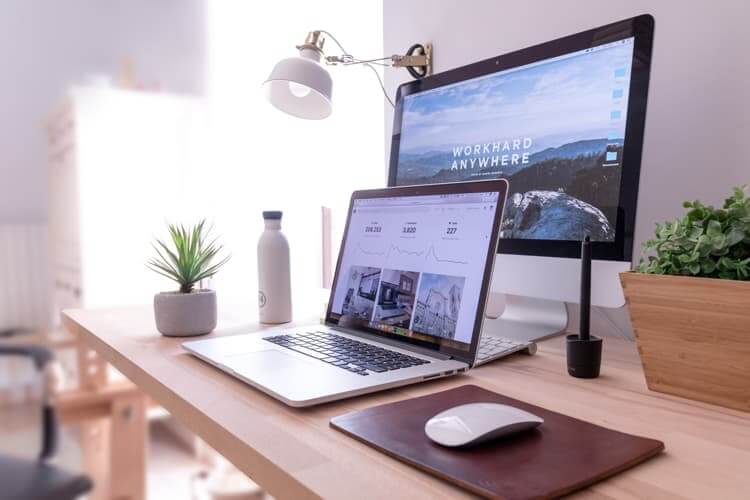 So, at the end of this all, what do these blogging statistics really tell us?
Here are a few important takeaways to consider:
Blogging is a powerful way of reaching and engaging with your audience
Businesses that invest in regular and consistent blogging outperform those that don't
The costs of blogging are incredibly low as an acquisition channel (especially if you have a cheap hosting plan)
Long-form content is the most popular and profitable type of blog content (so aim for 1,500+ words in your articles)
A strong blogging strategy is key to driving traffic to your website
Blogging is an integral part of lead generation and selling today
If your business isn't blogging, you're missing out on a lot of lucrative opportunities (as highlighted by these insightful blogging statistics).
Most of all, as blogging only gets more popular and competitive as we move into the future, the best time to start taking it seriously is well… today!
My call-to-action for you after reading these blogging statistics is to do something about it.
Rather than simply reading about all of these blogging statistics and moving on with your day, transform this data into the strategic components of your own blogging and content creation endeavors. To help better accomplish that goal, check out my best resources for creating a long-lasting blogging strategy:
And if you haven't gotten started on your blogging journey yet, there's no better time than today. Read through my comprehensive step-by-step guide to starting a blog to get up and running in a matter of just minutes.
If we've learned anything from these blogging statistics, is that real businesses are thriving as a result of blogging.
With enough time, effort and creativity, your blog can even turn into a source of meaningful income on its own (see how much bloggers can make)—just be sure you're setting yourself up to handle your blog taxes too.