If you're thinking about starting a blog… but you're not sure if it's the right path for you, it's natural to ask, should I start a blog?
Maybe you have lofty goals like building a million dollar business, or launching your career as a New York Times best-selling author…
Or maybe your ambitions are a little more modest. Perhaps you just want a lifestyle business that gives you the freedom to travel the world, work from home or even just a small blog that brings in some side income to pay down your mortgage faster alongside your full-time gig.
As well as the financial incentive to start a blog, you may also have other motivations. Maybe a blog sounds like a great platform to share your ideas with the world—or it seems like a valuable tool for building your personal brand within your industry.
You could even feel that blogging is just a fun hobby to spend your time on—and there's nothing wrong with that, either.
You've probably realized by now though, that blogging takes real work.
You can't just get your blog online, write your first blog post, start driving in tons of traffic (and make money from your blog) the very next day. It takes time, effort and the willingness to experiment in order to build a profitable business around your blog.
Given all of that, you may have some concerns (or doubts) about whether or not you should start a blog. If you're daunted by the technical aspects, doubt your own writing abilities or are worried that you'll be no good at marketing, don't make a hasty decision to call off your blogging endeavors just yet.
We're going to examine every angle you should consider—to get to your right answer to the question… should I start a blog?
Should I Start a Blog? 10 Reasons Why (and 8 Questions to Ask Yourself First)
Disclosure: Please note that some of the links below are affiliate links and at no additional cost to you, I'll earn a commission. Know that I only recommend products and services I've personally used and stand behind. When you use one of my affiliate links, the company compensates me, which helps me run this blog and keep my in-depth content free of charge for readers (like you).
If you're already convinced that you want to build a profitable blog for yourself—then head over to my ultimate guide to starting a blog.
Want to Start Your Blog (the Right Way)?
Check out my ultimate guide How to Start a Blog (on the Side).
---
We're going to be taking a look at some key questions to ask yourself before launching into your blogging career later on in this guide, but before we get to that—let's dig a little deeper into why exactly you might want to start a blog in the first place.
We'll be examining six great reasons to start a blog… and four not-so-great reasons. Now, let's dive in!
6 Good Reasons Why You Should Start a Blog
If one of these reasons (or even better, several of them) sounds like a match for your reasons for blogging, then you're in a great position to succeed.
Good Reason #1: You'd Love to Write About a Particular Topic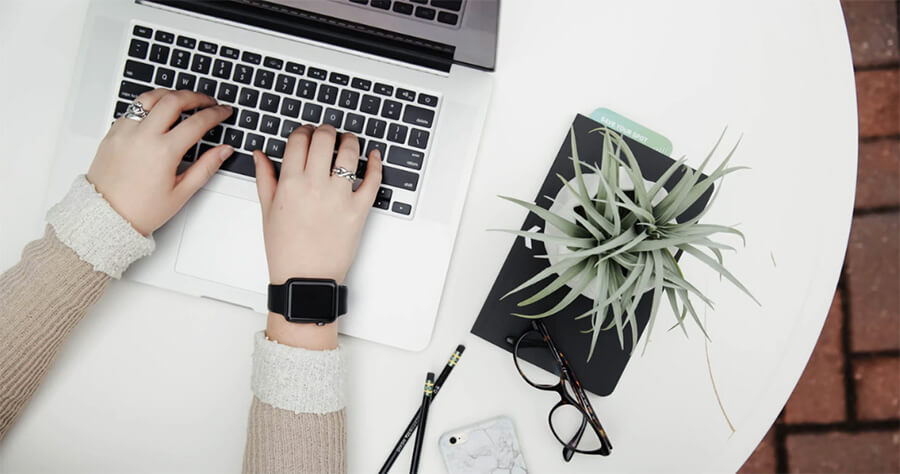 Have you already got a niche topic in mind for your blog? It's fine if you don't, but it's definitely a good sign if there's a topic you know you'd love to write about.
It could be almost anything (though if you want to make money, you'll want a clear blog niche that has some potential for that). Maybe you want to write about your experiences of foster parenting, your obsession with classic sci-fi, your fascination with building tiny homes or even a food blog that explores your homemade recipes.
Whatever your passion, you can blog about it and you'll find plenty of like-minded other bloggers doing the same.
Good Reason #2: You Want to Build an Online Business
Maybe you've come to blogging from a slightly different angle. You want your own business and you're aware that starting an online business is a great way to get your endeavor off the ground without a lot of expensive overhead.
While a blog in itself isn't a business, your blog can certainly be a core part of your business.
For example, you might sell a product (such as an online course) or a service (such as consulting), using your blog as a content platform where you can write about helpful blog post ideas that are designed to bring in targeted traffic and help those potential customers to come to learn from and trust you.
If you can build an engaged target audience of regular readers who tune into your blog content, then there you'll create many opportunities for yourself to make money blogging through channels like sponsored content, affiliate programs, advertisements, digital products, live events and so much more. What's important though, is that you focus on fostering strong relationships with your early readers once you get your blog off the ground.
Good Reason #3: You're Looking to Build Your Personal Brand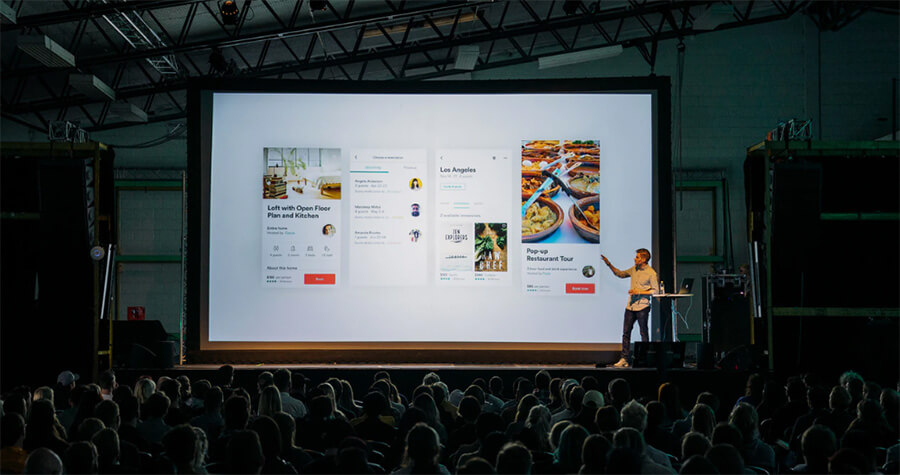 A blog can be a fantastic way to get your name out there, especially if you're a strong and thoughtful writer.
If you want to build your personal brand–particularly if you're aiming to be an author or speaker–then your blog could become a huge asset.
I know from first-hand experience. My blog has been directly responsible for getting multiple paid (and unpaid) speaking gigs to deliver presentations in front of hundreds of people. Because I share my experiences, insights and work to build thought leadership in my niche, that puts me on the radar for conferences and events looking to bring in speakers their attendees will recognize.
Starting a blog can also be a good way to dominate Google's search results for your name (especially if, along with your blog, you also establish a social media presence).
Whether you want to impress a new potential employer, get a promotion at your current job, gain more media exposure or pave the way for pitching publishers on a potential book deal—your blog can be a great destination to showcase your expertise and perfect your personal brand.
Plus, you can get a jump start on growing your personal brand by learning how to write an eBook and begin generating revenue selling it to your own audience. As others consume your products, the word about your work should spread.
Good Reason #4: You Want to Make a Difference in the Lives of Others
While some would-be bloggers are focused on the difference blogging could make to their world, others are focused on how their blog could make a difference to the world itself (by positively impacting the lives of your readers). This doesn't, of course, preclude the possibility of making money from your blog.
Perhaps there's a key message or idea you want to share—or your business has one that helps people in some way.
For example, if you're a life coach or you write about personal development, there can be positive ways to create win-win opportunities for both yourself and your readers.
Every blog has the potential to make a difference in the lives of someone else. Even a blog that publishes light-hearted cartoons could really brighten someone's day and even spark more meaningful conversations.
Good Reason #5: You'd Like a New (and Hopefully Profitable) Hobby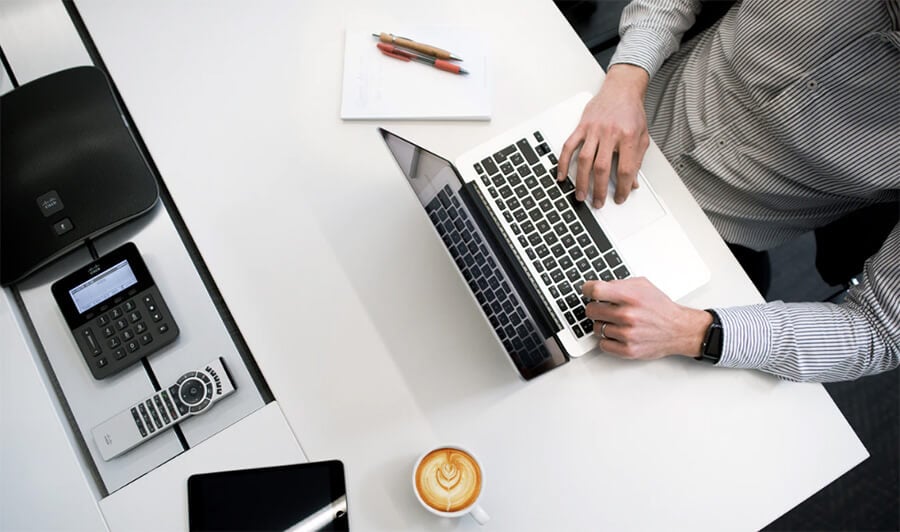 Although blogging can be a valuable business tool, some bloggers get started because they're simply looking for a new hobby.
If you're a writer or marketer by trade, then you might find blogging a great way to get your work in front of an audience—quickly and efficiently.
Depending on your circumstances, you might be keen to give blogging a try because you're hoping it'll make you some money.
To be clear, that's a perfectly valid motivation too—you can enjoy writing articles and learning new technical skills while also building up a side income and figuring out how to best monetize your blog with good intentions.
Good Reason #6: You Enjoy Learning New Things
When you become a blogger, you're launching down a learning journey that's pretty much never going to end.
Technology moves on quickly. You might get to grips with a particular social network or website builder today, only to find that they introduce a bunch of new features tomorrow—or they go out of business and you're left needing to find a new solution.
As a blogger, you'll learn a wide range of skills, including things like:
Coming up with ideas for blog posts, structuring and writing them
The art and science of how to write a headline for your blog posts
Editing and proofreading your posts and potentially (if you take guest blog posts) other people's work too
Sourcing images — plus resizing and editing them when necessary
Using a content management system – likely WordPress, though there are other free blogging platforms you might explore too
Marketing and promoting your blog (and potentially your business, if that's the direction you go in)
Writing product reviews and recommending processes to your readers (like my Bluehost reviews post, for example)
Using social media — which might include using new blogging tools to schedule posts and manage your social media accounts
If you love to learn new things, then you'll really enjoy blogging.
You'll also be picking up useful skills that could potentially be a huge asset in your day job or in volunteer roles you could pick up down the line. Keep in mind that these new skills can also be monetized, for example by selling your services in contract-based blogging jobs online.
4 Not So Great Reasons (Why You Shouldn't Start a Blog)
While all the above reasons are great motivations to start a blog, there are plenty of other reasons why you might be thinking of getting into blogging.
If any of these next few reasons ring true to you, I highly advise giving this all a little more thought before diving in.
Don't heed this advice and you're much more likely to end up disappointed when your expectations aren't met—or the going gets rough and you're not deeply driven by why your blog exists in the first place.
Bad Reason #1: You Want to Make Money Fast
Let's be honest, there are plenty of bloggers who get into this line of business primarily for the money—and I'll be the first to tell you there's nothing wrong with that.
It's important to realize though, that blogging is not a "get rich quick" scheme (whatever some may want you to think).
Many bloggers—even successful ones like me—have spent many years growing their blogs before making it to the point where we're generating a full-time income.
Instead…
Rather than seeing your blog as a way to bring in tons of money fast, see it as a crucial component of a larger online business.
Again, there's nothing wrong with wanting to make money blogging—but instead of dreaming about a magical fountain of "passive income" pouring in for very little effort on your part, you need to make a plan about how exactly your blog is going to form a part of your business.
Are you going to use affiliate links to promote other people's products to your audience?
Will you run advertising? (Keep in mind you'll need a lot of traffic for advertising to be a viable income source.)
Will you sell your own products or services? What kinds and why?
If you're not particularly attached to the idea of blogging, you might want to look at some other business ideas that could be more suitable for your goals.
Bad Reason #2: You Want to Write About Your Life
While there are now an estimated 31.7 million bloggers publishing all kinds of different content around the world, some of the earliest blogs were nothing more than simple online diaries (in fact, the word "blog" is a contraction of "weblog", an online "log" of someone's life). Find this fascinating? Brush up on all of the top blogging terms.
There's nothing wrong with writing about your life… but a blog may not be the best form for this.
For instance, you may have privacy concerns, or you might simply find that not all that many people are interested in reading about the details of your day-to-day activities.
If you're hoping to make money blogging, then writing about your life is very unlikely to be the best way forward. Unless you're a truly gifted writer (and have a particularly fascinating life), you'll likely want a different medium to share every detail of your life—consider Instagram as a platform to double down on.
Instead…
You could pick a particular aspect of your life (perhaps one of your hobbies, or a particular situation in your life) to blog about.
With this more concerted approach, you'll be able to build up an audience of people interested specifically in that topic (i.e. learning how to find your target audience)—which will be easier to not only focus your offer, but to eventually monetize in a scalable way, since they'll all share a certain number of commonalities with each other.
As I've alluded to, if you really just want to talk about your life in general to an interested audience, consider using a platform like Instagram to see if you can build a following there as an influencer (having a knack for photography will help immensely).
If you want to get all your thoughts down in writing, you might choose a more private medium—like journalling—instead of launching a blog that potentially anyone could discover, read and share.
Bad Reason #3: You Read Lots of Blogs and it Looks Fun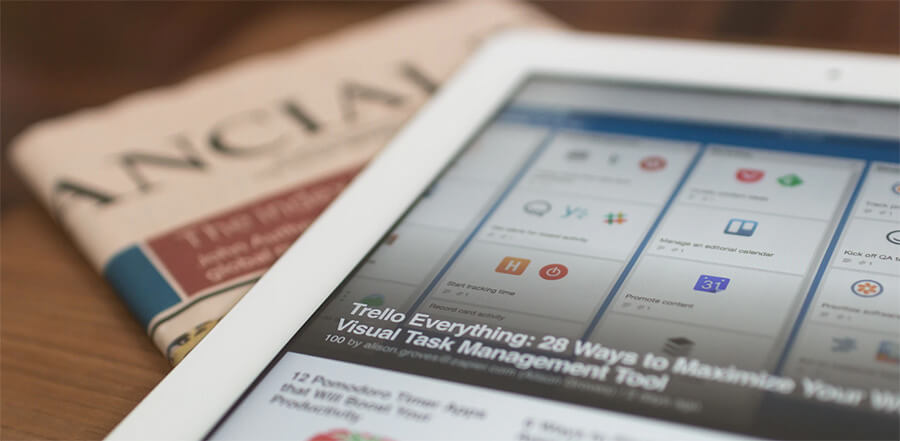 If you enjoy reading blogs, it makes sense that you might decide you want to start one for yourself. While this certainly isn't a terrible reason on its own, it's not really enough of a reason to justify throwing your hat into the competitive world of blogging by itself.
Committing to a blog is a lot of work (if you want to grow it). It's a bit like saying that because you enjoy watching films, you want to become a director. Simply enjoying someone else's work doesn't necessarily mean you'll enjoy the process of creating or working on a similar project, yourself.
Another danger here is that you could end up creating a blog that's very derivative of the blogs you read.
It's important to find your own angle and motivation for getting into blogging… otherwise your blog won't have mucho of a chance of standing out from the crowd.
Instead…
Don't feel that you "should" start a blog just because you see other people doing it (and making money at it). There might be a different outlet that would work better for your ideas, experience or particular skill set to achieve your most meaningful goals.
For instance, you might find it much easier to talk about your thoughts than to write them down—so maybe starting a podcast (you'll need podcast hosting though) or launching a YouTube channel would suit you better.
You might also want to learn a bit more about the blogs you enjoy. Look at their About Me page or see if the blogger has done any interviews.
Find out how much work went into building what they've created—particularly in the early days.
There's a good chance that what you see is just the tip of the iceberg and that there's years of tireless effort driving their blogs to where they are today.
Don't shy away from hard work—but do understand that blogging is more than simply writing, publishing and somehow magically earning an income.
Bad Reason #4: You Want to Get Free Products and Comped Trips
You've probably seen bloggers posting about products they've received in order to review them—or even, in some niches, trips and experiences they've gotten for free.
Perhaps you'd like to try out some nifty gadgets, or you'd love to relax on an all-expenses-paid weekend at the beach?
While there certainly are freebies in the blogging world, the truth is that these mostly go to people with the traffic and influence to promote products successfully.
Sure, it's possible you could write a few pro bono reviews and score a handful of free business books to keep reviewing from publishers, or even get your hands on some  products within your blog niche… but you're highly unlikely to end up getting anything too valuable when you're just starting out. It takes time to build influence and audience.
Instead…
Freebies can be a nice little perk. It's best to see them that way, rather than to go into blogging with the main aim of getting free stuff.
Focus on starting your blog and generating a real income from it. Then you can reach out to relevant brands to ask if they're interested in providing free products or services for you to review. This way, you're not building a business model that depends on free or discounted products—it's more of a nice-to-have.
Some blogging niches suit this better than others though. If you write about parenting for instance, you might actually be able to score some free toys or clothes.
If you write about health and beauty, you could get some free supplements or makeup.
You might also find that you can get free subscriptions to online courses or software tools if those are applicable to your niche, too.
8 Important Questions to Ask Yourself Before Starting a Blog
So you think you have some good reasons for starting a blog? Should you go ahead, or are you going to end up wasting your time (and potentially even your money)?
Here are eight important questions to ask yourself (and spend some real time answering) before you even settle on a name for your blog, let alone actually launch into the nuances of getting your blog off the ground and starting to create content.
Question #1: Have You Picked the Right Niche (Topic) to Blog About?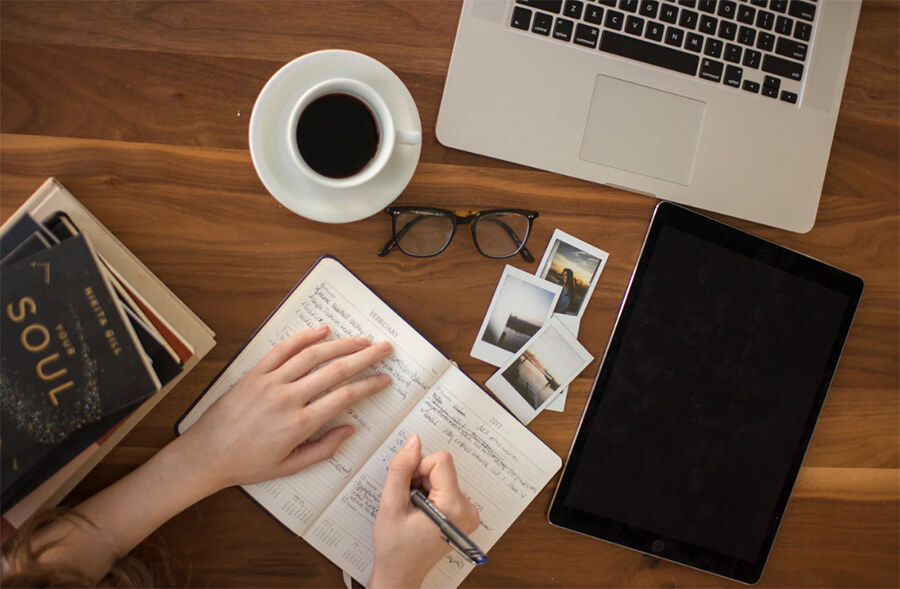 There are blogs out there on every possible topic imaginable. Some bring in a very impressive annual income, but others are run purely as hobbies and lose rather than make money.
While there are a lot of factors separating successful blogs from the not-so-successful, your choice of niche (topic) is a crucial decision that'll hugely affect your blog.
This isn't about picking a great "money making" topic—while some topics can certainly be monetized more easily than others, what's particularly crucial here is that you pick a topic that you'd love to write about for years to come, and one where you have at least a basis of experience to build upon and share.
Avoid picking a topic just because you've seen other blogs succeed with that topic.
For example, it's extremely common for would-be bloggers to want to blog about "how to make money blogging," because that ties in with the blogs they've been reading as they weigh whether or not they should start a blog for themselves.
While this is certainly a niche topic area that has strong potential for monetization, it's also a crowded corner of the blogosphere—and you're extremely unlikely to succeed in this niche unless you actually have some prior experience making money blogging.
Not to mention the fact that ethically speaking, you shouldn't go around trying to teach others what you don't yet know, yourself.
Question #2: How Confident Are You With Technology?
While blogging platforms are mostly very user-friendly, and even the best WordPress themes don't require any fiddling around with HTML or CSS code these days… it's an undeniable fact that if you're going to blog, you're going to need to get comfortable with some slightly technical things.
If you struggle attaching a file to an email, then you may struggle—or at least you'll likely find that blogging has a steep learning curve.
The good news is that there are lots of different blogging platforms out there, and even if you feel that one is beyond your skill set, you might find something else that's easier to pick up.
For example, if you don't want to register a domain name and set up a monthly hosting plan from day one, using hosted WordPress offered by WordPress.com might be a sensible option that requires a lot less upfront work in order to get your blog online quickly—and it'll be a lot less expensive than top of the line managed WordPress hosting plans.
Even if the technical aspects of blogging feel daunting right now, remember that there are tons of guides and tutorials out there that can help (like what I provide for free here on my blog in the form of new content and videos every week).
With blogging, you can experiment as much as you'd like without worrying about wasting valuable resources or doing any damage (it's not like you're sculpting marble or rewiring your house). You can set up a free "test" WordPress blog and experiment—if something goes wrong, it doesn't matter. Just reverse your changes and start over again.
Question #3: Will You Have Consistent Time and Energy for Blogging?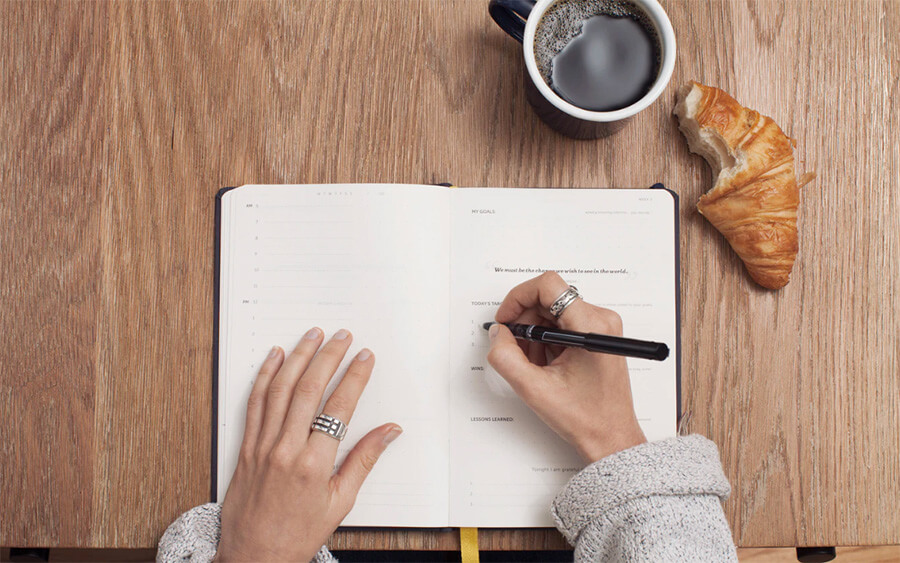 Another inescapable fact of blogging, is that it takes up both time and energy.
Sitting down to write a blog post at the end of a busy day at work (or during the early mornings) might be the last thing you feel like doing.
While many bloggers do manage to succeed despite their busy lives, you need to be realistic about what you can do in the time you've got.
This might mean delaying the launch of your blog if you've got a busy day job and you've just had a new baby. You may want to hold off for a little while.
It could also mean setting small goals, like aiming to make $100/month by the end of your first year of blogging—not $10,000/month—if your life is very busy and you've got the patience to make this a deliberate practice for the years to come.
Another option, if you're still driven to go dive into blogging, is to look at ways to free up more time and energy in your life. That might be something as simple as hiring a babysitter for a couple of afternoons a week so that you can write, or it could translate into discussing with your partner and other family members about how to split chores more evenly in order to carve out some more time for your blog during the evenings.
Keep in mind that you don't necessarily need a lot of time to blog—five to ten hours a week might be more than enough if you're happy publishing one or two posts each week and you're not doing a lot of promotion yet.
Obviously though, the more time you can put in, the more quickly your blog will grow.
Question #4: How Will You Make Money?
Let's be clear about this—there's no rule saying your blog has to make money.
Most bloggers though, want to at least make enough money to cover their own costs (e.g. their hosting plan, or the cost of a premium WordPress theme for their blog).
If you have an existing business, you need to get clear about how your blog is going to support it.
For example, if you're a freelance designer, your blog could be a form of content marketing that you can use to bring in potential clients—or it could be a destination to showcase your work and be a portfolio that you use to seal the deal with interested prospects.
Too many bloggers start out with the idea that once they start getting enough traffic, they can quickly monetize those readers.
Instead, it's better to prepare for monetization from day one. Think through how exactly your blog is going to bring in money—will you run ads, promote Amazon affiliate products, validate the idea of selling your own products, work with sponsors, or use a mixture of different methods?
Read through my ultimate guide about how to make money blogging for a step-by-step tutorial on monetizing your blog.
Question #5: What Type of Content Will You Create?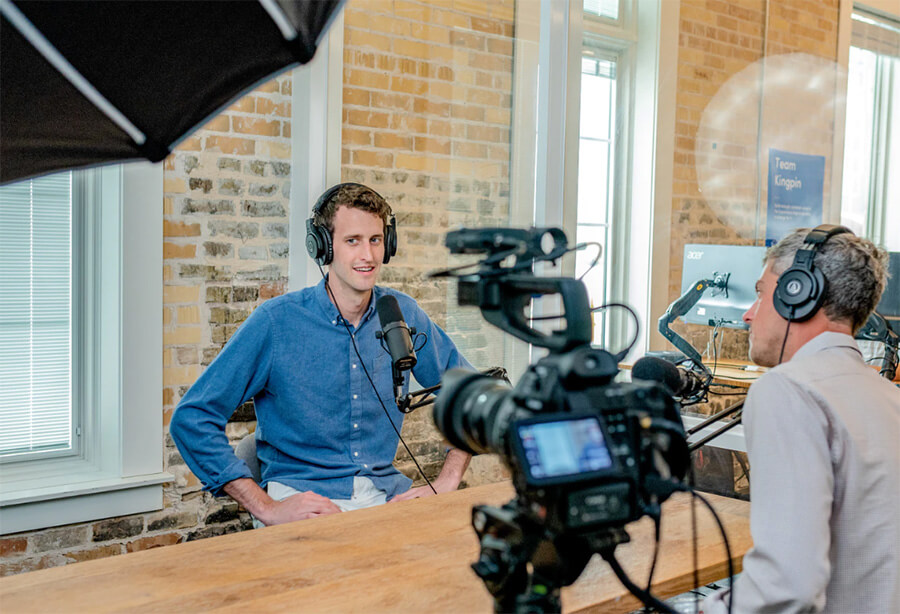 While you may think of written blog posts as the key form of content to be published on a blog, there are actually plenty of other options too.
You could publish video posts, you could run a podcast, or you could create graphic-heavy content such as infographics, do live video trainings, courses and more.
It's important to think through what exactly you want to create, and whether you have the necessary skills and equipment.
If you're not all that confident in your writing abilities, then you probably don't want to base your entire blogging strategy around producing 1,500 word articles twice a week. If you can't afford even a halfway decent mic, then podcasting might not be the right choice for you right now either.
While your content doesn't have to be super-professional from day one, readers will expect a certain standard they've already been conditioned to.
Blog posts full of typos and rambling ideas, crackly podcasts that can barely be heard and videos that you've shot on an old phone—probably aren't going to cut it.
Question #6: How Will You Measure Whether You're Succeeding?
There are plenty of different ways to "succeed" at blogging.
If you're not particularly motivated by the money, but you want to spread your ideas—you might decide that success is about the number of email subscribers you have on your list, or the amount of traffic you generate each month.
If you're hoping to quit your day job as a result of blogging, you'll want to figure out how much money you need to make (don't forget to allow for expenses and taxes), and look at how close you're getting to that goal as the months go by.
If you simply want to enjoy yourself blogging, then you probably won't have an objective measure for this—you'll just think about what you're getting out of it and whether you're having fun as you progress.
Before you start your blog, think hard about what "success" looks like to you.
Work out what metrics (if any) you're going to track to see whether you're making progress toward your goal.
Question #7: What Are (and Aren't) You Willing to Compromise On?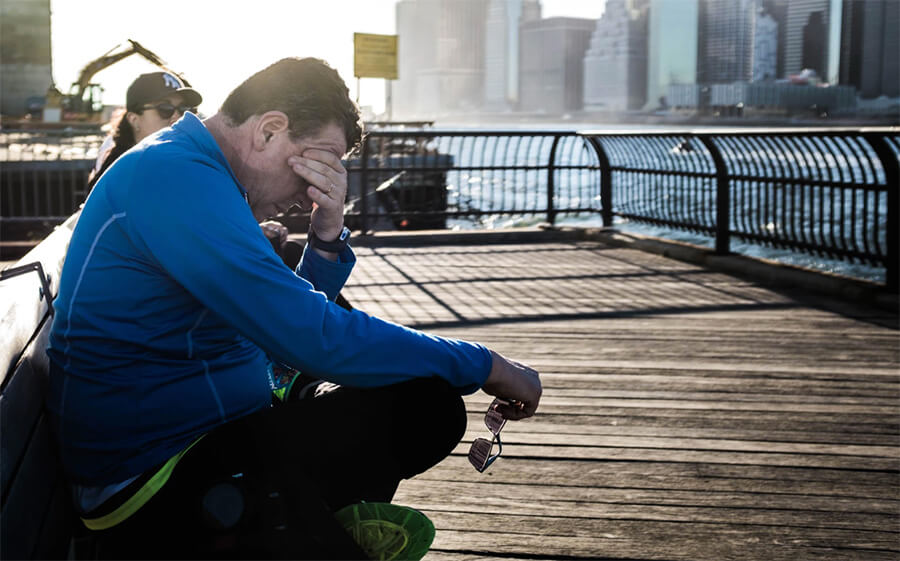 There are so many things you can do as a blogger, that you can't possibly do execute perfectly (all the time).
It's worth thinking up front about the areas in which you're willing to compromise, both with your blogging itself and with your life as a whole.
Perhaps you won't compromise on the quality of your content—but you're not bothered about replying to every comment on your blog.
Maybe you'd love to have a fully custom blog design, but you can't afford it right now—so you'll compromise by choosing a premium WordPress theme that you like and just commit to investing more of your own time into tweaking that theme.
When it comes to your life as a whole though, there might be touch areas you'll need to compromise on, in order to free up more time, energy or even money to get your blog going (and growing).
Maybe you're happy to ditch some of your other hobbies, at least temporarily, or you're willing to stop dining out for a month or two in order to save some cash that you could spend on growing your blog.
There'll likely be areas you definitely aren't wanting to compromise on in your life, though. Perhaps you want to make sure you're still spending plenty of time with your kids, or that you're still eating well and heading to the gym regularly.
It's worth thinking through these no compromise areas in advance, so you don't end up inadvertently encroaching on them when your blogging life gets busier.
Question #8: How Often Will You Publish New Content?
While this question may seem like a relatively minor detail when you've yet to actually launch your blog, it's still helpful to pin down how frequently you plan to publish new content at this stage.
If your planned blog niche requires you to write daily (i.e. you want to have a blog about the latest Apple news), that probably isn't going to work out so well if your lifestyle involves long hours at your day job most weekdays.
There's no right answer about how often you should publish content.
Most bloggers would agree that what's really important is that you publish high-quality content, even if that means only publishing one piece every couple of weeks.
If you can be an invaluable resource, even to a small number of readers, then you've got the foundation for a blog that has potential to grow and become profitable.
By figuring out your content publishing schedule up-front, you can plan for things like how many interviewees you need to line up for your podcast, or how many blog post outlines you need to draft and kick off on a monthly basis.
Should You Start a Blog? Making the Final Decision
Blogging certainly isn't for everyone—though it can be one of the easiest types of businesses to launch on a tight budget (if you've got time and aren't afraid to work hard).
You're likely to end up pouring quite a bit of time and energy (and even some money) into your blog before it begins to turn a profit… and you may not be in a stage of your life where you can comfortably afford that. If that's the case, then don't beat yourself up about it today. There are free blogging sites you can begin testing thing out on.
If you simply want to start a business, and you aren't bothered about it being a blog—there are other options out there.
Check out my two roundups about clever ideas you can pursue to get into business for yourself:
If blogging isn't for you, then those lists will definitely spark some inspiration for you to pursue your own type of business that'll be a better fit—even if that means freelancing through blogging jobs or WordPress developer jobs.
Having said that, there are (clearly) still a LOT of good reasons for why you should start a blog.
If you've got a few hours a week to spare, and there's a topic you'd love to write about—then there's nothing stopping you giving it a go!
You can get started pretty inexpensively ( there are even several great free blogging sites you can use to test the waters)—so if you're on the fence, try blogging out and see how it goes for you.
There's no way to know for sure unless you dive in and give it a solid effort. Head over to my ultimate guide to starting a blog and let's do it together.
Want to Start Your Blog (the Right Way)?
Check out my ultimate guide How to Start a Blog (on the Side).
---