As a blogger myself, affiliate marketing has grown to become one of my largest sources of side income, often accounting for upwards of $5,000+ in monthly passive income I generate from tastefully recommending helpful products, tools and services that can be purchased after clicking links from my blog.
However, I'm hardly the only blogger who knows a thing or two about scaling a profitable affiliate marketing program for bloggers…
Disclosure: Please note that some of the links below are affiliate links and at no additional cost to you, I'll earn a commission. Know that I only recommend products and services I've personally used and stand behind. When you use one of my affiliate links, the company compensates me, which helps me run this blog and keep all of my in-depth content free of charge for readers (like you).
---
Today's guest post comes from my friend, Adam Enfroy, who's day job is running affiliate partnerships at BigCommerce (the online store and eCommerce platform). With 10+ years in the digital marketing world, Adam is a pro at building partnerships and scaling affiliate programs—much of which he writes about on his personal blog.
Here's Adam (follow the red arrow) with his team at BigCommerce…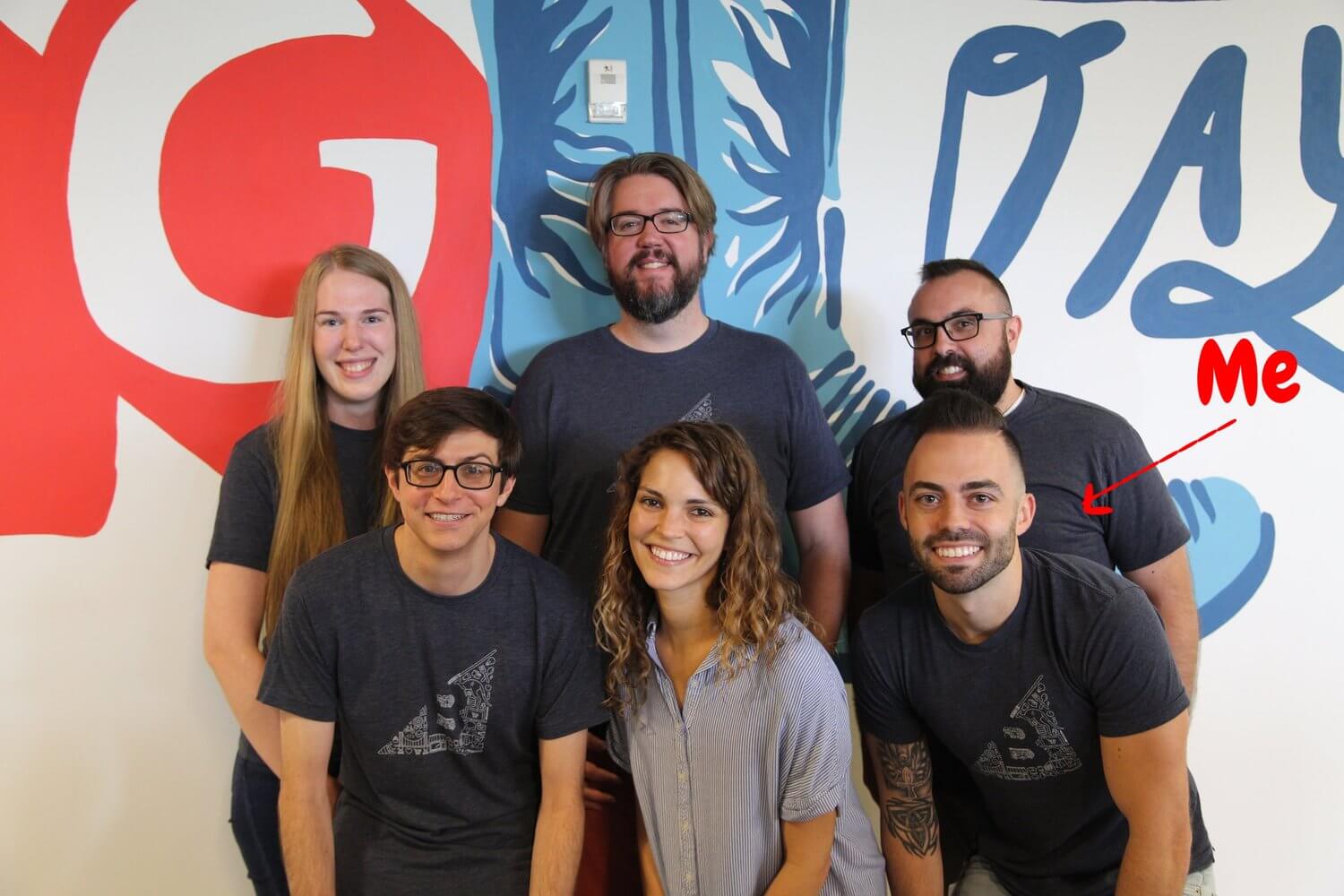 From here on out, I'm going to turn this guest post over to Adam so he can share his advice for getting started with affiliate marketing—and turning that into a profitable channel that can generate thousands of dollars in monthly income for your blog.
Oh, and real quick… always remember that when you publish a post on your blog containing affiliate links (like this post does), you're required to have a disclaimer like this one here:
Please note that some of the links below are affiliate links and at no additional cost to you, I may earn a commission. Know that I only recommend products, tools, services and learning resources I've personally used and believe are genuinely helpful, not because of the small commissions I make if you decide to purchase them. Most of all, I would never advocate for buying something that you can't afford or that you're not yet ready to implement.
Now, over to you, Adam!
---
Hey y'all!
Well… Actually I just moved to Austin, Texas about 7 months ago from the Detroit area so I'll start with:
Hey everyone,
I want to start this off by saying that as a part-time blogger, I share the collective dream of all of you—seeing that beautiful passive income enter my bank account while I drift off to sleep, watching the latest episode of Parts Unknown, imagining a world where I can freely travel the globe as a digital nomad, drink beer with sultans and local celebrities, indulge in street-side delicacies, and be completely unaffected by the 9-5 grind.
Ahh I can smell the sweet scent of scooter gasoline and bowls of Pho now.
Okay, back to reality…
We all need to monetize our blogs. And out of all the ways to generate blog revenue—AdSense, selling courses, consulting, speaking engagements, eCommerce, etc.—affiliate marketing is clearly the #1 choice. If you're a blogger like me, you happen to be in luck. Blogs are one of the primary ways to generate affiliate income.
So if you want to generate more money from your blog (like actual life changing money), please read this article.
Okay, here we go.
What Is Affiliate Marketing for Bloggers?
An affiliate program is a marketing tactic that allows you to get paid for promoting someone else's product or service on your website (Need to build a website still? Check out my list of the best website builders for bloggers today) . You're paid a commission each time one of your readers clicks through to the advertiser's site and makes a purchase or fulfills a specified conversion (like a sign-up form or email capture).
Affiliate marketing is beneficial for all involved:
The web visitor: The audience member who clicks through to the advertiser's website is exposed or reintroduced to a brand they may have never heard of otherwise.
The advertiser: The company or person who receives the added traffic and potential increased sales can reach a completely new audience.
The affiliate (you): You get to showcase products and brands in your blog niche you love with your readers, improving their lives and building your side income.
But does it work? If you need proof that affiliate marketing for bloggers is a revenue generator, check out these statistics:
How Effective Is Affiliate Marketing?
Brands recognize the value of affiliate marketing, and that's evident through digital spending. As of 2016, 81% of brands and 84% of publishers leverage affiliate marketing (including Ryan here on his blog). While there's money to be made in virtually any niche, affiliate marketing is most popular among fashion, sports, and health and wellness brands.
A study of 550 affiliate marketing programs revealed 18.7 percent of affiliate campaigns promoted fashion products, 14.6 percent were associated with affiliate marketing for sports and outdoor products, and health/wellness and beauty accounted for 11.1 percent.
Affiliate marketing for bloggers is most effective when you, the blogger, have a strong audience that relies on you for trustworthy information. Building your audience is a key component to success (and passive income) through affiliate marketing.
Take DudePerfect for example. A group of five friends challenging each other to nail the perfect trick basketball shot turned into a mega YouTube channel and tons of brands vying for the guys to promote their product.
Well, this group of five is now worth $20 million. I know.
How Do Affiliate Marketing Bloggers Get Paid?
Affiliate marketing bloggers can get paid in different ways, based on different performance factors. The three most common ways to earn money through affiliate marketing are:
Pay per sale: This is a commission-based payment method where you earn a set commission based on each sale that comes from a referral visitor from your website. The more sales you generate for the merchant, the more money you make.
Pay per lead: Merchants pay you each time you bring a lead to the company. This method is used when a user signs up for a program of some sort – a trial, demo, newsletter, etc.
Pay per click: Click-through affiliate marketing pays you each time a visitor clicks on the merchant's ad that's on your blog. However, not each click converts to a sale and can become quite expensive, so the pay-per-click method is rarely offered by merchants.
How To (Quickly) Grow A Blog Audience
Before you can make money with affiliate marketing, you need to start a blog and grow your audience. And just creating a blog isn't enough to build an audience of loyal readers. You need traffic!
If your blog is brand new, it will take some time before you get enough traffic to monetize your site with affiliate links. However, you should keep affiliate products that you want to promote in the back of your mind when developing your content strategy.
You'll need to incorporate a number of tactics that have the potential to increase your reader base, outlined below.
1. Publish Outstanding Content.
It's very simple – if your content isn't that good or can be found somewhere else, your blog will not be successful. Period. Do not simply post an article because it's Wednesday and some "guru" says you should blog mid-week. Say something valuable. Give your readers something they can use so they leave your blog feeling more enlightened than when they arrived. To stay relevant with your readers:
Monitor trending content. By staying at the forefront of what's being discussed and searched online, you can write to the demand of online users.
Use Google Alerts as a tool that indicates what people are searching and consuming.
Rely on tools like Buzzsumo to know who and what is making an impact in your niche.
Understand your competitor's strategy. When you're competing for traffic and customers, use SEMRush and Ahrefs for insight into your competitor's keyword ranking.
2. Engage with Other Bloggers.
Make the most of your decision to make a website and begin blogging—forge mutual connections with other bloggers by reaching out and engaging with them on social media, email, or face-to-face communication if possible. Share or comment on their social posts. Leave comments on their blogs. The key is to provide value! If you can, help with link building, guest posts contributions, door social shares. If you can show that you're a valuable resource, they may help you in the future.
3. Become a Contributor.
Find the top blogs in your niche and submit your pieces to be posted as a guest blogger. If possible, introduce yourself and get to know the blogger before sending your pitch to increase your likelihood of being picked up. There are a number of cold email templates you can use to start your blogger outreach and drum up good conversations. Guest blogging will help increase awareness about your blog, but you also need to include an author bio (typically positioned at the bottom of the blog) with a link connecting readers to your website or an opt-in page to receive an email when you post new blogs.
4. Perform Keyword Research.
Ah keyword research. Although your blog posts should focus on a very specific niche and web of related topics, you need to know how well these articles can potentially rank on Google. Use tool like my very own Free Keyword Research Tool or Google's Keyword Planner to view your target keyword's monthly search volume and competitive metrics when deciding on blog headlines. Remember, the target keyword should be used in your META title and throughout your body copy.
Use My Free Keyword Research Tool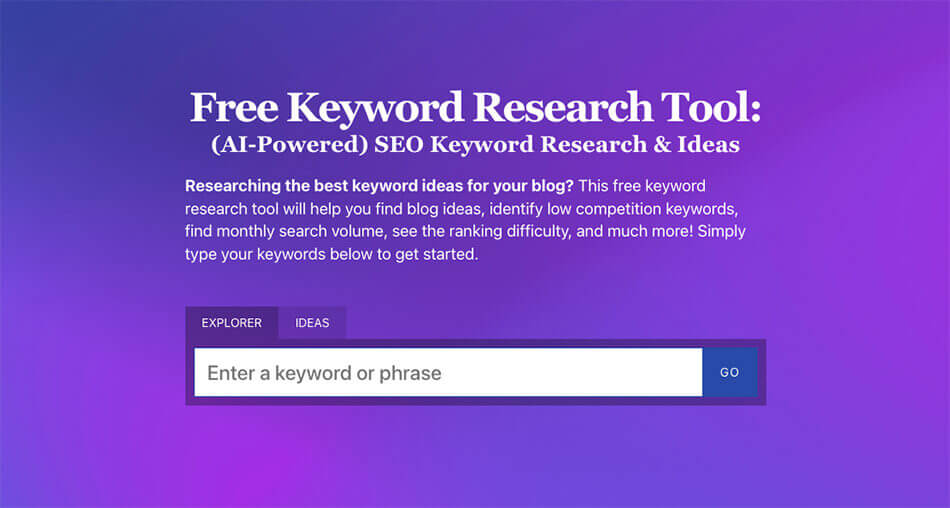 Try my free AI-Powered Keyword Tool to get dozens of research-backed ideas for keywords & topics to write about on your blog today.
---
A great SEO tactic is to do create one "featured article" where you send all guest post and link building traffic. This post will be the cornerstone of your website and you should focus on getting as many links as possible to this URL. Aim for a target keyword here with 25,000+ searches/month on Google and make sure to shorten the blog URL to only include the focus keyword. For example, Ryan's amazing post "10 Steps: How to Start a Blog on the Side and Make Money in 2018 (The Ultimate Guide)" simply has the URL ending in /how-start-blog/ (and is dominating search engines).
5. Get Social.
Make it easy for readers to share your content directly from your blog with social media share icons. If you're a social media star and your content is highly shared, use the shared number tool, so readers will know when 1K+ others have shared your content to Facebook, LinkedIn, or other platforms. Place the buttons before, after, or floating to the side of your content for the most use.
Once you build a solid audience through your blog and social content, you have more validity with advertisers and will be able to join more affiliate programs.
Affiliate Marketing Basics: How To Promote Products
Congratulations! You've developed your blog content, started to learn how to promote your blog and are now generating some serious traffic—you can safely begin to monetize your blog with affiliate links. Once you sign on with affiliate marketing programs, don't think throwing up a few banner ads will allow you to rake in the cash. It takes skill, effort, an intuitive affiliate tracker and at times—reevaluation to turn affiliate marketing blogging into a steady income.
Before we delve into the different ways you can promote a product on your blog, let's consider how you first find the best products for affiliate marketing.
1. Know Your Audience.
You must know who your core audience is before you can select products to promote through affiliate marketing. Who is your ideal reader? Why do they consume your content? What do they do on a sunny Saturday afternoon? Do they prefer Seinfeld or Friends (I will judge their answer)? To be effective you need to play the room and understand your audience's pain points.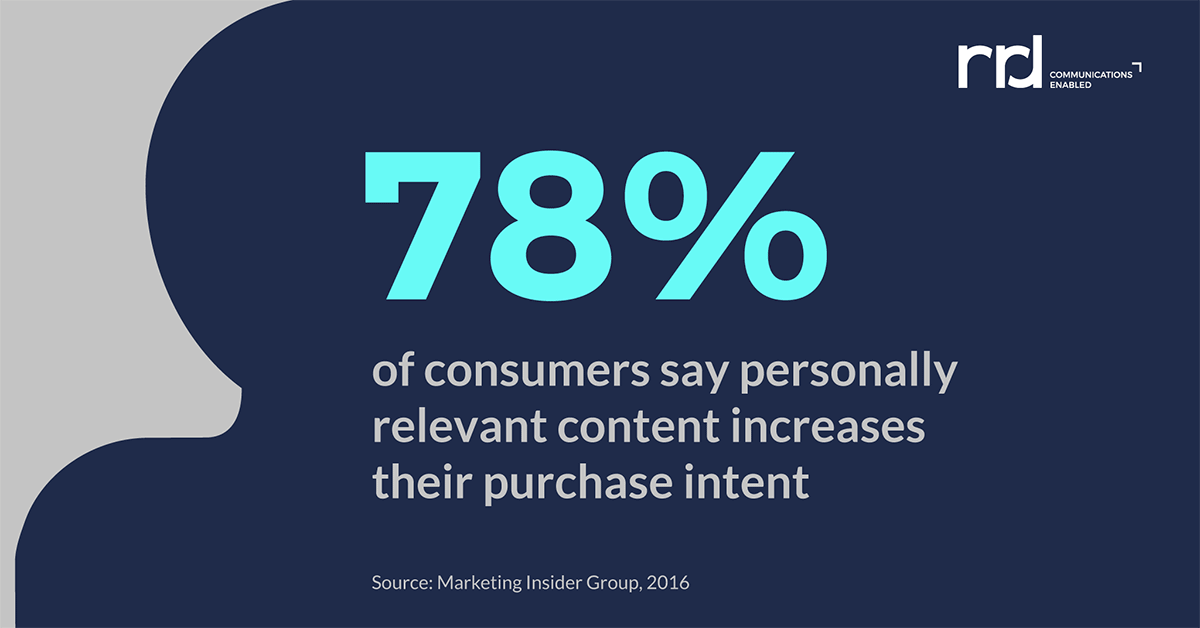 If your blog is about the latest tech gadgets and you're promoting camping supplies, you're not only going to miss the mark, but you're likely to lose the trust of your audience. Choose products you know your audience will love and can address a problem they have.
2. Specify Your Niche.
Once you have a firm understanding of your audience, dive into your blog niche even further. For a healthy cooking blog, explore which brands coincide with your philosophies. Will you only support brands that use natural ingredients, are vegan-friendly, biodynamic (whatever that means), or responsibly sourced? Decide what principles you'll follow to determine the best products for affiliate marketing through your blog.
Connect with your readers on a regular basis. Choose 10 random email subscribers each month and request a meeting with them. Interview them and learn their pain points. The further you dive into your niche and understand the problems you're solving, the more successful your content will be, and the more money you will make with affiliate marketing.
3. You Need to Actually Use the Product.
If you don't know this by now, please be aware that your audience can sniff out a BS blog post faster than you can hit them with a sexy retargeting campaign. If you wouldn't use the product or you don't completely understand how it works, what it does, or the brand that makes it, do not promote it. Period. The fastest way to lose readers is to produce content that's clearly only created for the cash.
When you know your readers, understand the brands in your niche that match your principles, and have used the product to know you fully support it, it's time to promote.
Bloggers can use affiliate links in a number of ways. Banner ads above, below, and throughout your blog are a common method of affiliate marketing. However, you're a writer, so the most natural way for you to promote a product is through your words. As you write about certain brands or products, you'll link back to the merchant's website for that particular item with contextual text links. The link will be traced by an affiliate marketing program, and when the online user makes a purchase or completes the conversion, you get a commission based on the cookie duration – usually 30-90 days. Simple, right?
Affiliate marketing isn't a complex concept, but it takes a dedicated, consistent blogger to reach the full revenue potential. Which brings us to our next point: How do you get paid through affiliate marketing? It's one thing to learn how to write an eBook and sell it to your own audience, but can you stand behind someone else's product in the same way?
4. Place Your Affiliate Links in the Right Places to Maximize Impact (and Clicks).
There are a number of different ways a blogger can drive sales through their affiliate links. The most common is text links in blog posts themselves. When writing content about a product you want to promote, place text links in the product titles to send traffic to the merchant's website. Each merchant also has a specific cookie duration, so you can get credit for a sale 30, 60, or even 90 days after the click takes place.
One of the most important strategies a blogger can participate in is creating an email list. And once you have this list of loyal readers, you should place affiliate links inside of your email content. Better yet, you should have a welcome email series that builds trust with your audience and eventually links to the products you want to promote. But don't get spammy with your email links. Make sure to provide excellent and useful content first, then sprinkle in a few affiliate links to the main products you want to promote in later emails in the series.
If you're a vlogger that wants to take part in affiliate marketing, you can place affiliate links in your video descriptions, or even in the video overlays that lay on top of your videos. Product review videos (like my roundup of honest Bluehost reviews) are a great way to engage with your audience, provide more valuable information than you can in a simple blog post, and generate affiliate sales on places like YouTube.
10 Ways Affiliate Marketing Will Transform Your Blog (and Side Income)
Now that we've covered the basics, it's time to ramp up your affiliate marketing strategies. If you want to make extra cash without putting too much thought into it or you want to ramp up your blog to be able to quit your day job, here are the 10 ways affiliate marketing will transform your blog.
1. Build a Loyal Community.
By picking the right products and services to sell on your blog, you build your readers' trust. Your audience gets used to the idea of taking your advice and buying the products you recommend. As we touched on earlier, your relationship with your audience is the most important asset you can bring to the table as an affiliate. While your content will get people to your site, your community will get them to stay.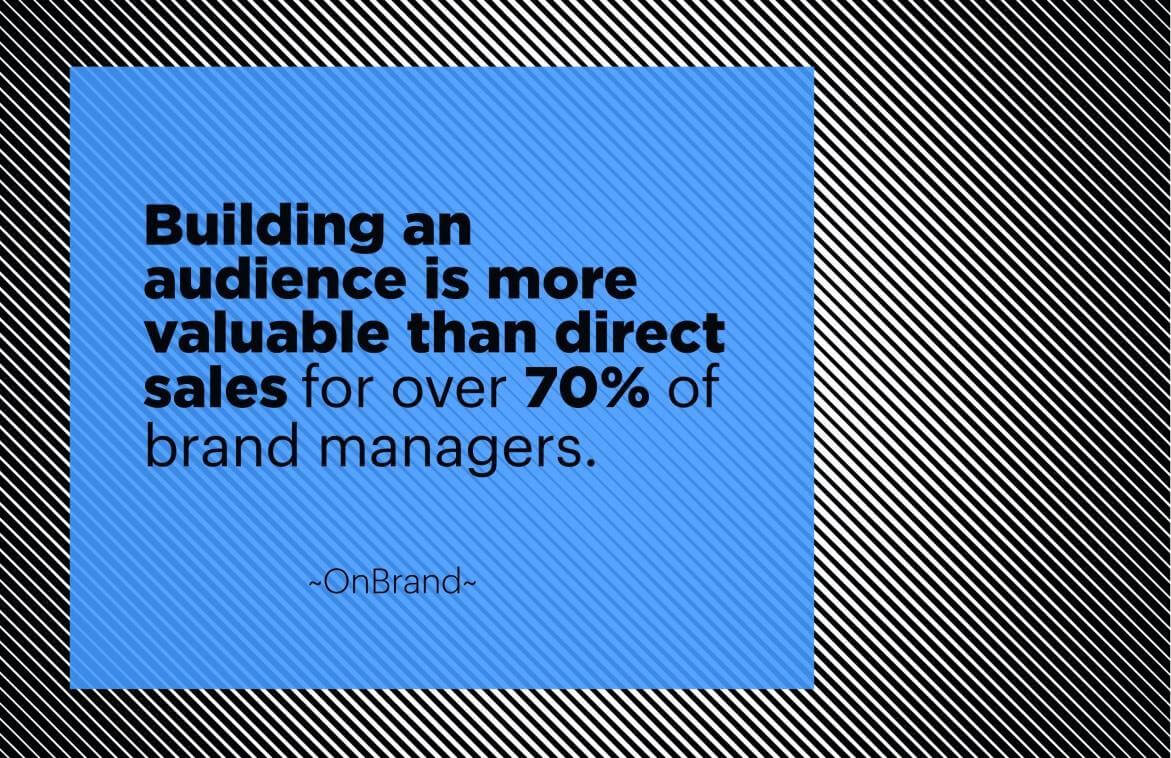 Yes, it's that important to say it again: As an affiliate marketing blogger, you must invest the effort and time to build trust with your audience and foster a helpful community of like-minded individuals. Need some content ideas? Check out my list of 201+ blog post ideas and get to writing today.
2. Optimize Your Conversion Rates.
Taking part in affiliate marketing will force you to examine your blog's conversion rates. Let's say you are promoting a specific product via affiliate links on a landing page. If you currently get 1,000 visits/month at a 3% conversion rate, you have 30 referrals. To get to 60 referrals, you either have to get 1,000 more visitors to the page with blogging, SEO efforts, paid traffic or social media marketing. Or you could simply increase the conversion rate to 6%.
Which one sounds easier to you? Instead of spending all of your time and effort to get new traffic, you just have to optimize the traffic you already have. Optimizing your conversion rate can include testing your calls-to-action, testing your copy, editing your UX, color schemes, and page layouts to maximize impact. By doing some simple A/B testing and optimizing your landing pages, you'll get quicker results with much less work.
3. Discover New Products.
As an affiliate marketing blogger, you'll develop an eye for new products and services that hit the market in your niche. Whether it comes at the recommendation of an affiliate program or a fellow blogger, new products will emerge that make your life better (and you get to share that with your audience). Check out these affiliate programs if you're on the hunt for good affiliate products:
4. Build Relationships with Merchants.
Merchants want affiliates to promote their products, and they most likely have a number of different commission rates based on the volume of traffic the affiliate generates and their current relationship with them. Once you join a merchant's affiliate program and have a few sales under your belt, reach out to the person who manages their program and set up a quick introductory meeting.
During this meeting, tell the merchant how much you enjoy promoting their product, ask them about their highest converting landing pages, and see what commission bumps you could expect to receive to promote them more on your site. This simple conversation could result in a commission bump resulting in getting 2x more revenue from each sale that you create for them.
Building real relationships with merchants is a fast way to improve your blog's sales funnel, understand the products you're promoting better, make more per sale (and even get some free products).
5. Stay Ahead of Trends and Emerging Brands.
As an active blogger, you'll be among the first to see emerging brands in your niche. When you're one of the first affiliate marketing bloggers to get behind a brand (that aligns with your personal principles and you actually use), you become a trusted voice of authority on the product or service.
When you use the appropriate SEO terms, you'll also gain traction with Google, which looks favorably on unique content. By blogging about brands that have just hit the scene, you're not competing with as many content-driven sites, improving your SERP ranking for your target keywords.
6. Take on Guest Bloggers.
Marketers who prioritize blogging efforts are 13x more likely to see positive ROI, but those blogging efforts don't have to come just from you. As you build your trust with readers, you have an opportunity to partner with guest bloggers.
The good news is, the majority of bloggers are eager to guest post or have you post to their sites. Curata says 57 percent of business bloggers outsourced blog posts from contributed or guest posts. Use your available resources to offer a change to your readers and make connections with other affiliate marketing bloggers.
7. Promote Products You Don't Have to Create.
It's much easier to promote a product that already exists than it is to create something from scratch, educate the consumer, and launch a marketing campaign. By utilizing an affiliate program, you avoid the hassles of product development, launching, and inventory. Your focus is on a product or service that works well for you—not finding storage space for the latest gadget you created or trying to code an update to a software tool.
No cost of goods, no shipping fees, and no overhead means you can give your customers instant access to what they want.
Over time, you can work on your own info product or online course to provide your readers, but affiliate marketing is a revenue stream that can make an instant impact without too much work up front.
8. Increase Brand Awareness.
While you're promoting certain products through affiliate marketing, you also get your blog in front of a larger target audience. With the additional traffic generated through Google searches about an affiliate product, your personal brand awareness increases.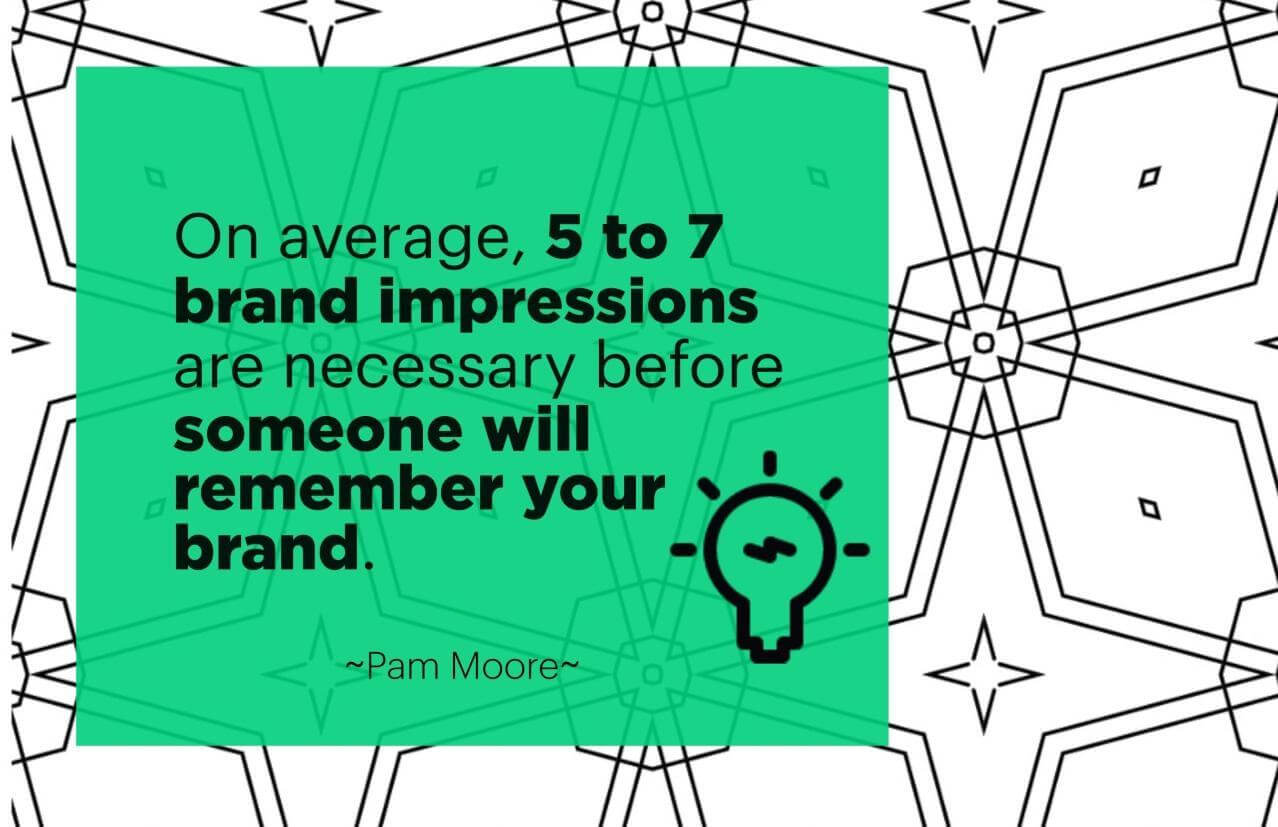 By building brand awareness, you can also increase your market share. Building an audience through brand awareness is more valuable than direct sales for more than 70 percent of brand managers. Your audience begins to recognize you as the go-to for information they can use in your specific niche. Whether it's a product review, life hack, or best way to post to social media, your audience increases in size because your brand is being seen by some who otherwise wouldn't have visited your blog.
9. Open the Door for a Second Blog or Podcast.
Affiliate marketing revenue can be used to go into other online ventures. Managing multiple blogs has a number of benefits. Your first blog is likely an experiment that may not work perfectly—a completely natural part of the trial and error process. The second (or third) blog can be a culmination of all that you've learned from your first efforts.
While a second blog does call for a unique niche and voice (otherwise why do it?), it expands your reach into different target audiences. Expanding into multiple blogs also allows you to keep your first blog "pure" of crossover that wouldn't fit well with your audience or goals.
You could also take your affiliate earnings and start a podcast that takes the content from your blog and repackages it into an audio format. The initial funds could be used for audio equipment and marketing your new show.
Rather than promoting outside your niche, you've now learned enough along the way to create a new platform for your message.
10. Monetize Your Email Subscribers.
Positioning yourself as an expert in your niche and promoting products (like the best hosting plans for bloggers) through affiliate programs means readers depend on you for regular email updates with valuable information.
They'll want to know about new products you're using (like the hottest travel backpacks on the market this year if you're a travel blogger or teach people how to land travel jobs), your thoughts on certain brands if you're an influencer in your space—and read your reviews so that they can make more informed decisions.
By incorporating an email sign-up within your blog posts, in website pop-ups, sidebars, and on your homepage, you can grow your email marketing database. Once users have signed up for your email list, treat your email list like a CRM. You can send an automated welcome series that will guide users on a specific journey, with the end goal of monetization.
Your first welcome email should thank the reader for subscribing, discuss their specific pain point (and how you have felt it yourself), and develop a narrative around solving the problem. Once you've developed a rapport, further emails can include affiliate links, which will monetize your emails quickly and efficiently, without the need for your own info product or online course—though you could eventually expand into selling your own white-labeled products to increase margins too.
The return on email marketing is well worth the time spent. For every $1 you spend on email marketing, you can expect an average return of $38.
So don't limit your affiliate marketing to just blog content, you can utilize newsletters and email blasts to stay engaged with your readers and make even more money.
Affiliate marketing is one of the absolute best ways to make money online (or otherwise make money blogging), but in order to be successful and build yourself as an authority in your niche, you must create valuable content and build a relationship with your audience. Monetizing your blog through affiliate marketing can help grow your reach while creating a lucrative and evergreen revenue source (from your evergreen content).
I hope that by using a few of these affiliate marketing tips, you get a tiny bit closer to realizing your dreams. Whether it's generating a passive income and traveling the world, making some side cash so you can spend more time with your family, or just delivering your message to the world, I want you to be successful.
Cheers to your success!