Searching for the best work from home jobs (and good websites where you can find jobs you can do from home) can be a pain. As an almost 10-year WFH veteran, trust me I know.
Whether you love your current job or can't wait to quit, maybe you've been thinking about getting a WFH job on the side. Regardless of your long-term goal… the next logical question is naturally, what jobs can you do from home?
Which type of work from home jobs are right for me?

In order to answer that question, you need to start by examining what kinds of work from home opportunities are on the market today. Then, it's time to decide if you should you leverage the skills you have, or jump into something fresh and new.

These are all great questions to ask yourself when considering the jump to a work from home job. And I'm here to help guide you to the answers that are best for you.

Specifically, I've wrangled up a list of my picks for the top work from home jobs that you can get started on right now (today) and fit into your busy schedule even if you're still working a full-time job and just want a little extra side income.

Some of these work from home jobs require a bit of skill, experience, or credentials—while many of the other work from home jobs we're covering here today demand no prior expertise at all. Take note of the gigs that catch your eye most, and that can give you insight into the types of work from home jobs you might be interested in.

While many of the work from home jobs we'll be covering today can be found on the major job board sites (which we'll discuss below) or in your local Craigslist help wanted section, don't underestimate the value of personally reaching out to a local business to pitch yourself and how you can use your skills or experience to help them.
For now, let's dive into our list breaking down all of the best work from home jobs and the top websites where you can find them today.
57 Best Work From Home Jobs in 2024 (WFH Jobs You Can Do From Home)
Disclosure: Please note that some of the links below are affiliate links and at no additional cost to you, I may earn a commission. Know that I only recommend products, tools, services and resources I've personally used and believe are genuinely helpful, not because of the small commissions I make if you decide to purchase them. Most of all, I would never advocate for buying something that you can't afford or that you're not yet ready to implement.
Alright, now let's get into the list of the best work from home jobs!
Up first, the more writing-focused work from home jobs that'll let you flex your creative muscle.
Writing and Editing Work From Home Jobs
Whether you're a wondrous wordsmith or editor extraordinaire, there are plenty of opportunities to work from the comfort of your own couch and the sound of your own keyboard. For even more, read through my list of the best blogging jobs websites today. These work from home writing and editing jobs range from technical to creative, and beginner-friendly to expertise-required—let's dig in.
1. Copywriting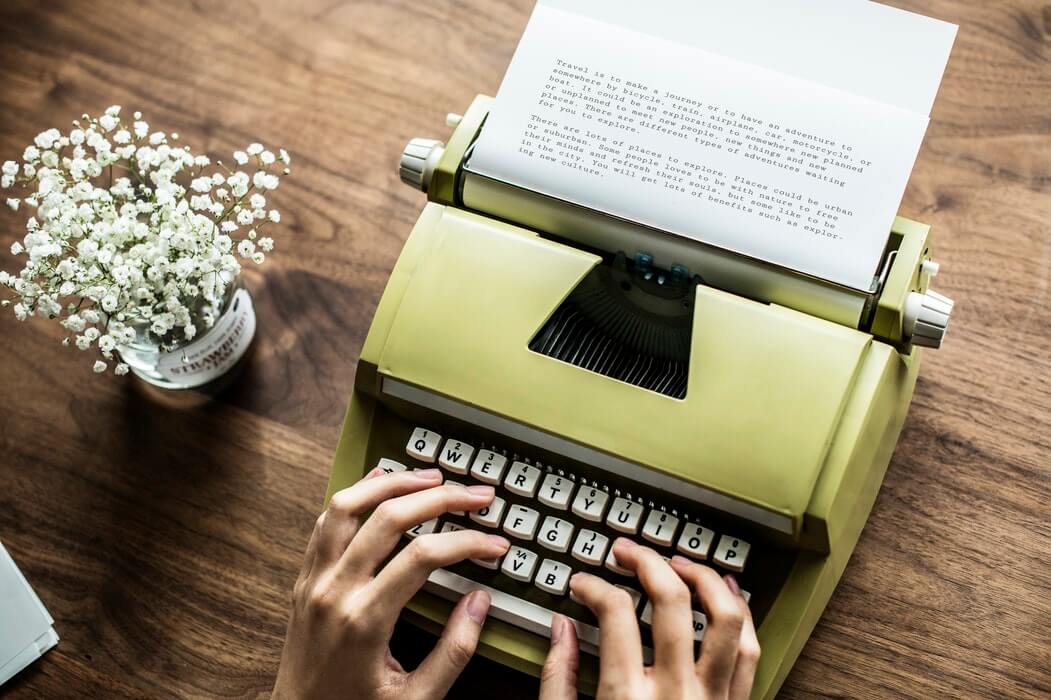 Isn't everything technically copywriting, you ask? Well, yes, good point. You should write an article about that.
A work from home copywriting job is at the top of the list because you can flex your writing (or blogging skills), differentiate yourself by becoming an expert in what you're interested in, and constantly learn new things. Think about how much written word the worldwide web has to offer: every company's landing page, descriptions of every product sold, articles about how to tie a sailor's knot, think-pieces on why you should make your own cheese. That's not to even mention the whole world of AI copywriting. You can be a part of this all, and get paid for it too—plus you might even be able to utilize AI content writing tools to produce more results faster.
For more actionable strategies on growing a copywriting practice, check out my friend Rob's $5,000 Freelance Challenge here on the blog.
And if you're ready to start looking for quality work from home jobs doing copywriting, I recommend searching on both Flexjobs and SolidGigs where they've worked hard to source thousands of well-paying opportunities from (flexible) qualified employers.
2. Ghostwriting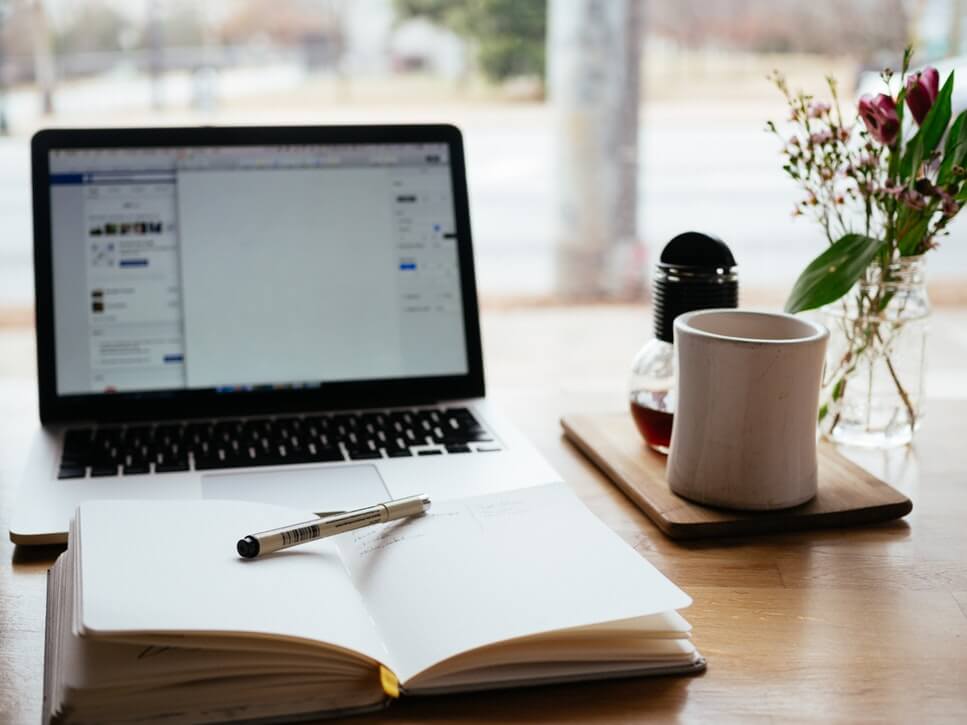 For a lot of people, writing doesn't come naturally. They know what they want to say, but they're not sure how to say it; they know what they're trying to communicate with their brand, but they don't know how to translate it to a powerful message. Even if someone is a pretty good writer, they may just not have the time and would rather delegate it to someone–like you!
By ghostwriting, you won't have your name attached to it (although you can usually still use it in your portfolio), but you'll get to take on the personality of whomever you're writing for and communicate their vision. As far as work from home jobs go, this one can be pretty sweet because you're all but guaranteed to get it as a remote job as well. Side note: Check out my list of remote jobs sites for more similar opportunities.
3. Freelance Journalist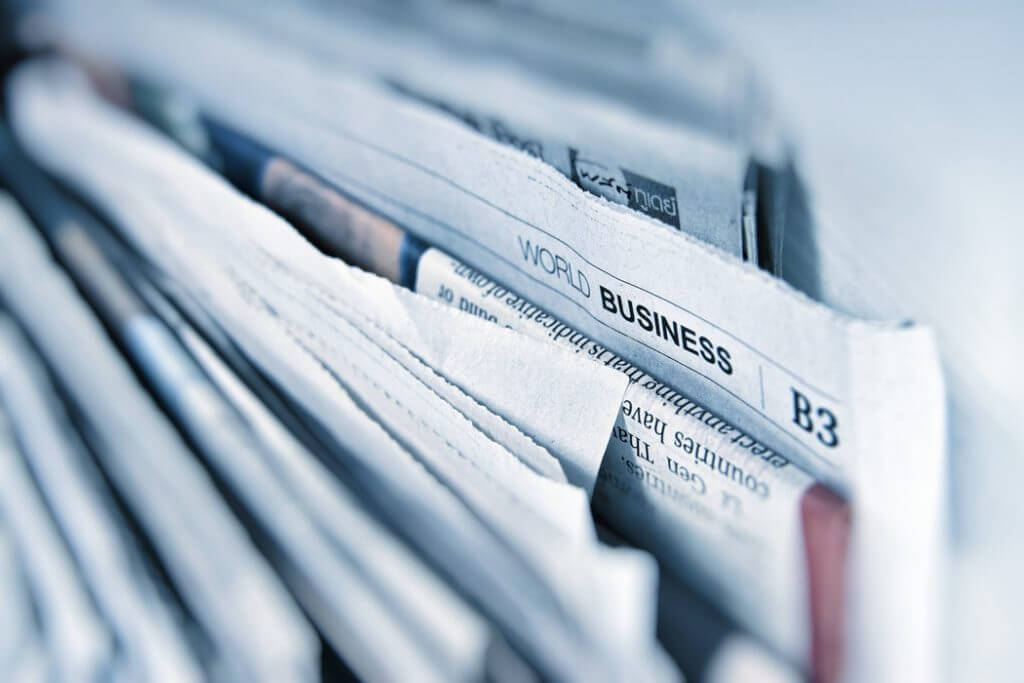 Believe it or not, a degree in journalism is no longer a requirement to be a journalist, especially doing it as a work from home job—get started by digging into my guide to starting a freelance business.
If there's a local story that has caught your eye, consider investigating it and working with a local news organization to publish it—compensation varies, from paying for the article to paying based on how much ad revenue it brings in. If you grew up on Nancy Drew and The Hardy Boys and never quite let that detective dream go (Law and Order, anyone?) consider trying your hand at writing up news articles.
And if you're interested in more freelance writing-based opportunities, check out my list of the best freelance jobs where I dive much deeper into the specific websites that are best for freelancers… in particular Flexjobs, SolidGigs and Journalism Jobs.
4. Starting Your Own Blog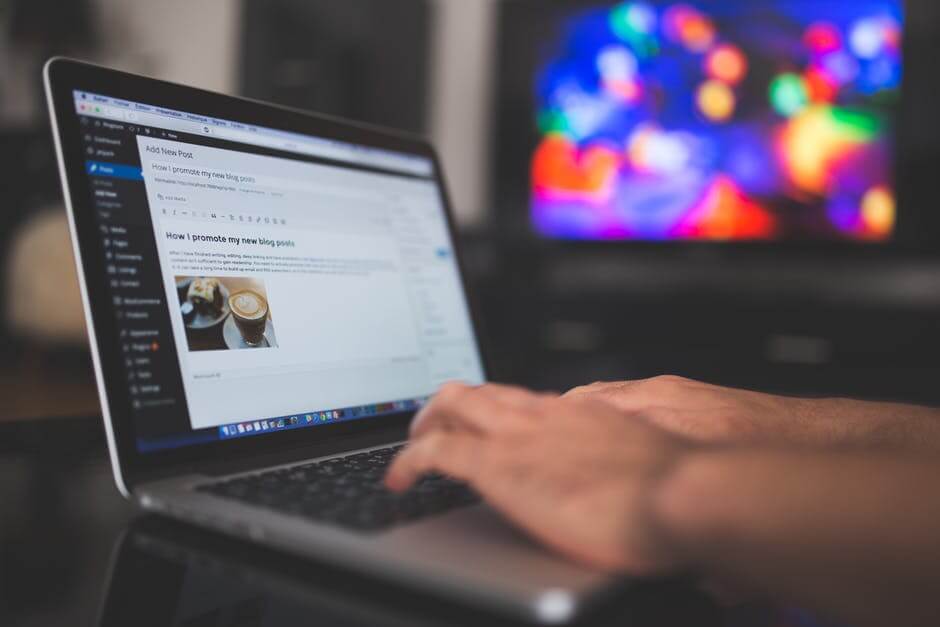 If writing articles about what other people want you to write about sounds like a drag, what about writing about whatever the heck you want to write about? To put it simply, start your own blog.
Blogging can be an incredible work from home job. With some effort and persistence, it can really rake in a serious return over time. Here are the essential steps of making blogging a work from home job for yourself:
Choose a domain name (through a hosting company like Bluehost) and build your blog
Once your site is live, begin brainstorming winning blog post ideas that'll drive traffic to your blog (use my free blog topic generator tool to get more ideas and my free AI article writer to craft quick content for your blog)
Figure out your best ways to make money blogging—usually through a combination of subscribers, sponsors and affiliate deals
Swan dive into a comically large pile of money (not really 😊)
Jokes aside, choosing to build my blog (the website you're reading this article on), was a decision that's completely changed my life. I've created my own work from home job where I can now put in a relatively low amount of effort and still reliably earn anywhere from $20,000 – $40,000 in monthly side income regardless the amount of work I put in on a given month.
More on how to build your blog and lay the foundation for future growth in my ultimate guide to starting a blog, and through my free in-depth course about growing your blog.
---
Want my Free Course: How to Build a Blog in 7 Days?
Enter your name and email below and you'll get instant access to my course that's been featured on Forbes, Business Insider and Entrepreneur.
"*" indicates required fields
---
5. Writing Reviews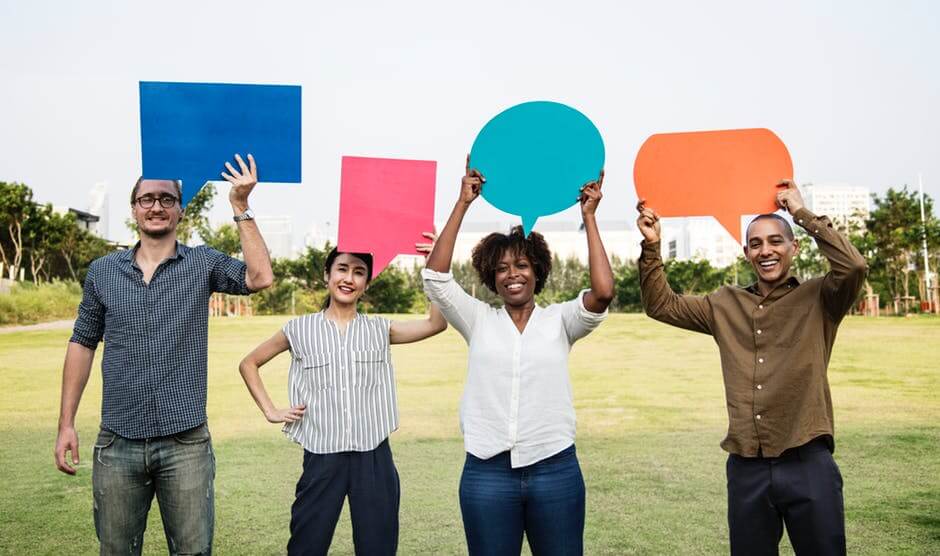 Here's the thing: everyone wants to know what other people thought of a product or service before they buy in, but no one wants to take the time to write those reviews after they bought the thing or went to the place. Believe it or not, this is a work from home job opportunity for you.
There are sites you can sign up on that will pay you for writing reviews—which vary from leaving reviews on other sites to taking a survey about a brand and reviewing their product—but either way, a work from home job writing reviews (like my Bluehost reviews, for example) is an easy way to make a quick buck. A few sites that fall under this category are Modern Mom and Influence Central, but (as always) make sure to do your research and ensure that it's worth your time.
6. Writing Greeting Cards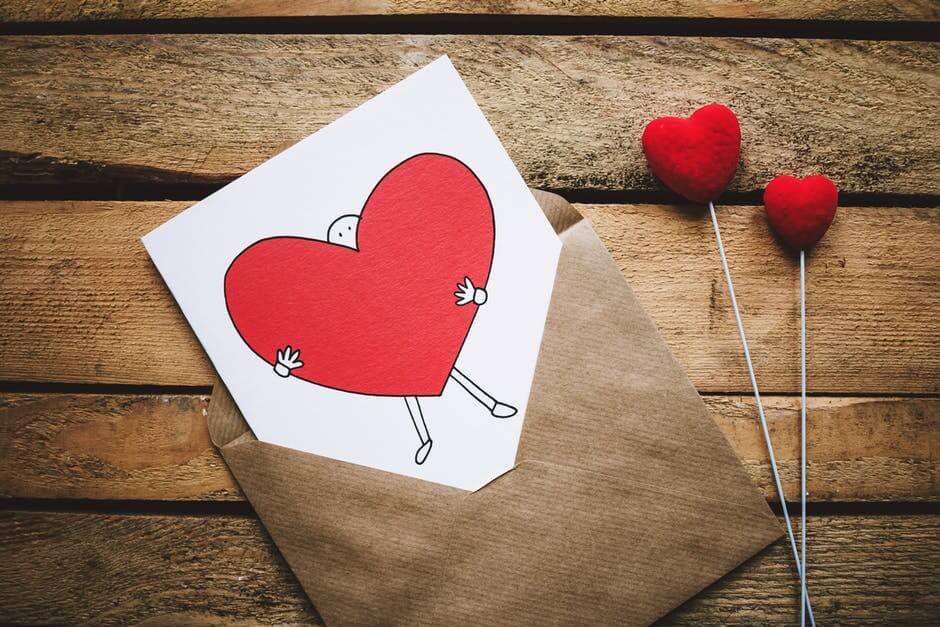 Have you ever been on the hunt for an awesome, unique card for someone special and just couldn't find what you wanted? Or maybe you prefer blank cards because you know you write better than anything that's on the cards in the store? Well, consider a work from home job writing greeting cards!
Blue Mountain Arts is always looking for writers that can dazzle them with original content. This is more than your average "you're the light of my eye and every wish come true" drivel – this is creative, unique, clever, heartfelt, meaningful writing. If you can pull it off, you'll get $300 for your efforts.
7. Editing and Proofreading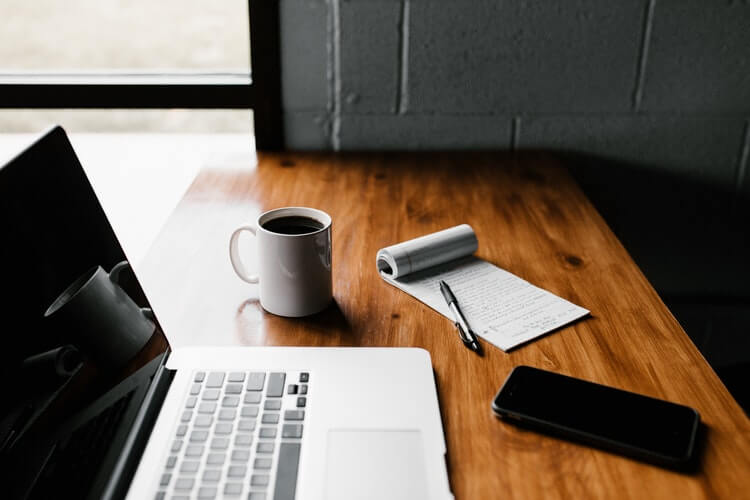 If mistakes make you unable to enjoy what you're reading, and misplaced apostrophes drive you crazy, editing or proofreading is the perfect work from home job for you. Get paid to make all the grammar gaffs of the world disappear!
This mostly requires a keen eye, and while a related degree helps, building up a portfolio will help you prove yourself just the same. Try the major job boards for any basic editing or proofreading gigs to get started.
8. Edit Academic Essays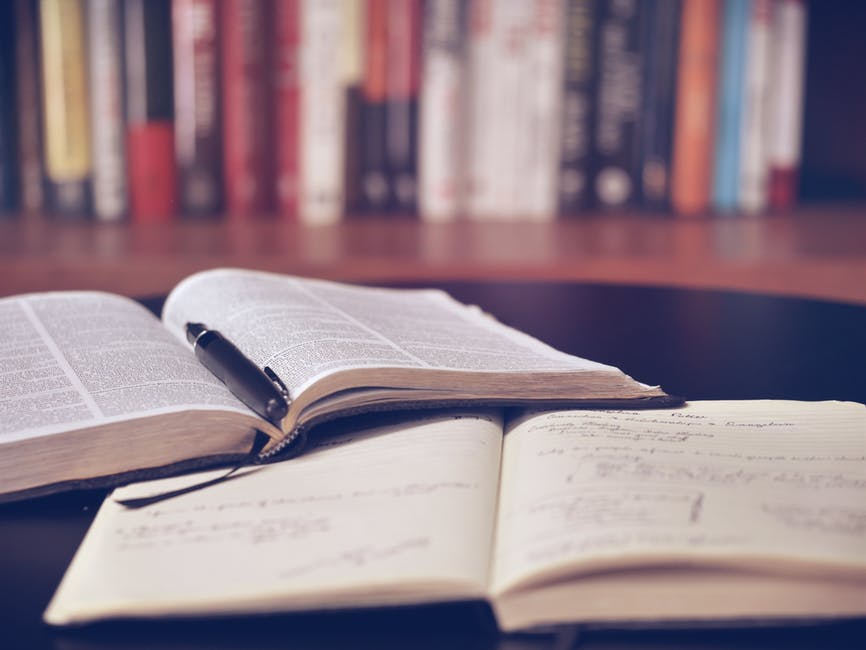 This editing work is a little more specialized, and will require some more specific knowledge of academic writing rules – make yourself an expert in MLA, APA, or Chicago and you'll find yourself in the perfect niche to rescue desperate college students. A work from home job editing academic essays is the perfect gig, because there is a never-ending market of customers.
Additionally: if you have an academic background above undergrad, target grad students. After looking over their thesis or dissertation for the 800th time, they will pay big money to hand it over to you.
9. Edit College Admission Essays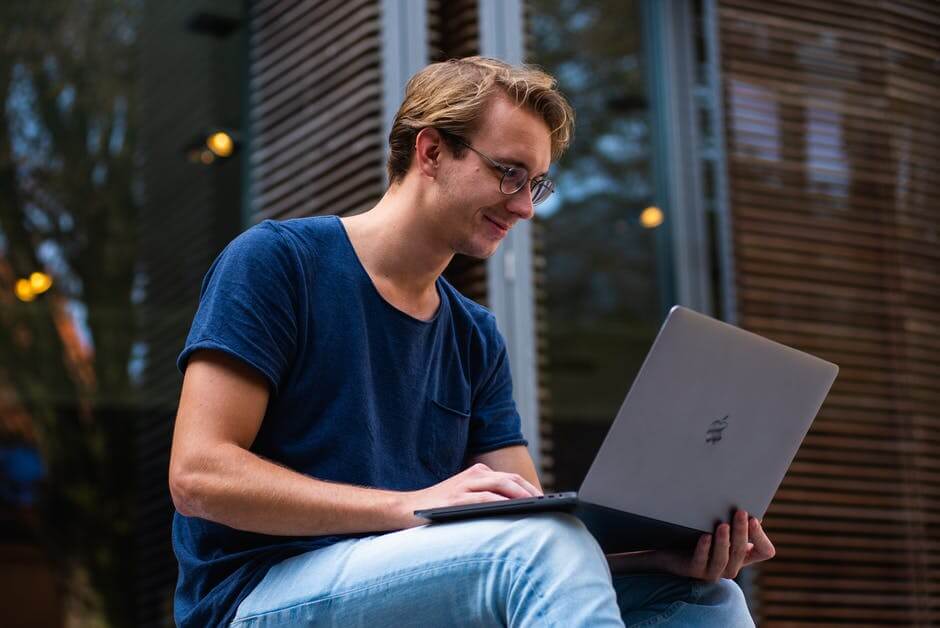 Have you ever met a parent dying to get their amazing, unique, totally special child into their dream college? How much do you think they'll pay you to increase that kid's chances?
Applying for college is stressful to the max these days, and parents will gladly pay you to look over their child's essay and edit it to be perfect. If you have any sort of background working in college admissions, this is an amazing work from home job for you, but even if you don't it's not that hard to brush up on what colleges are looking for.
10. Enter Naming/Slogan Contests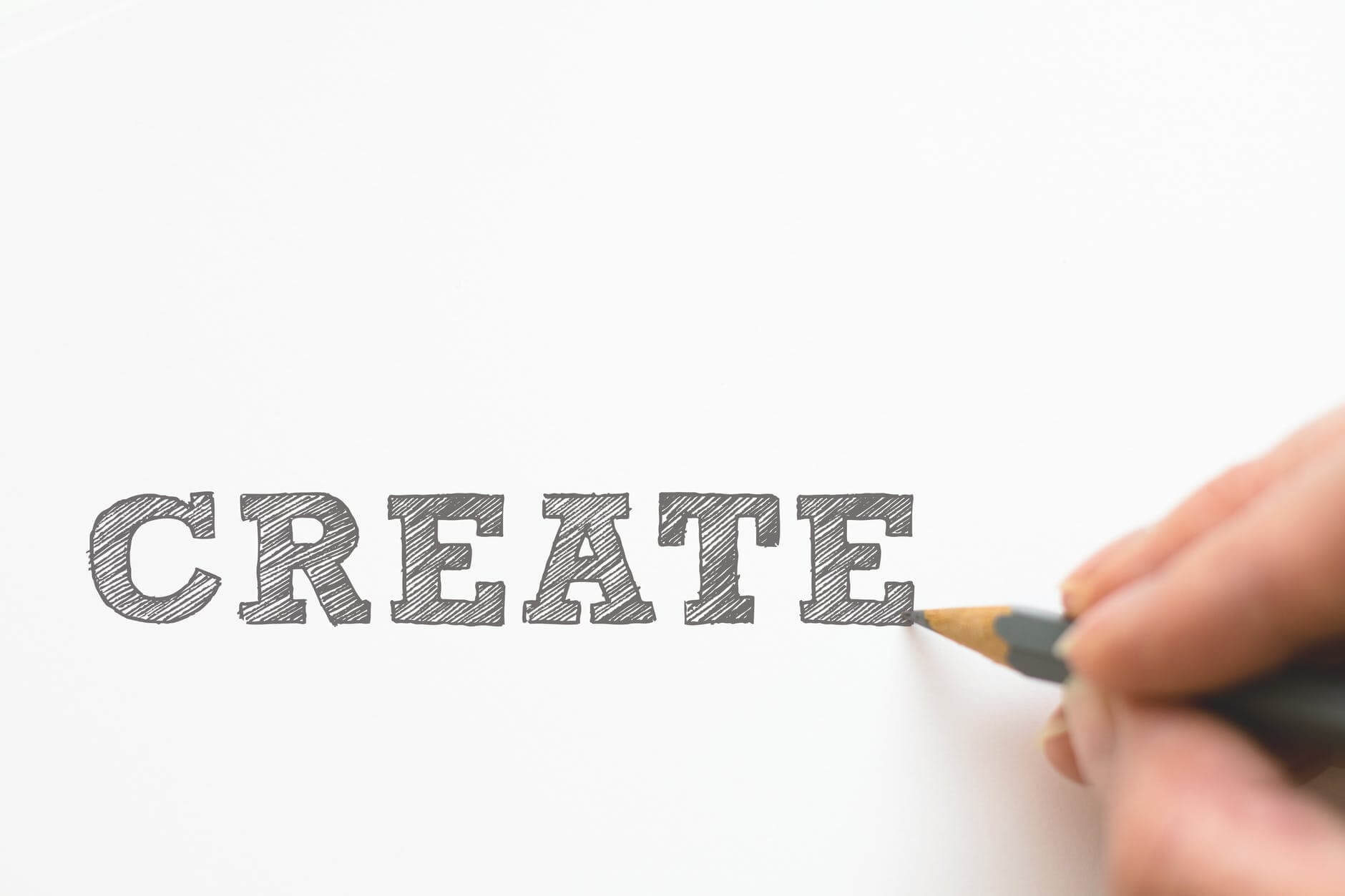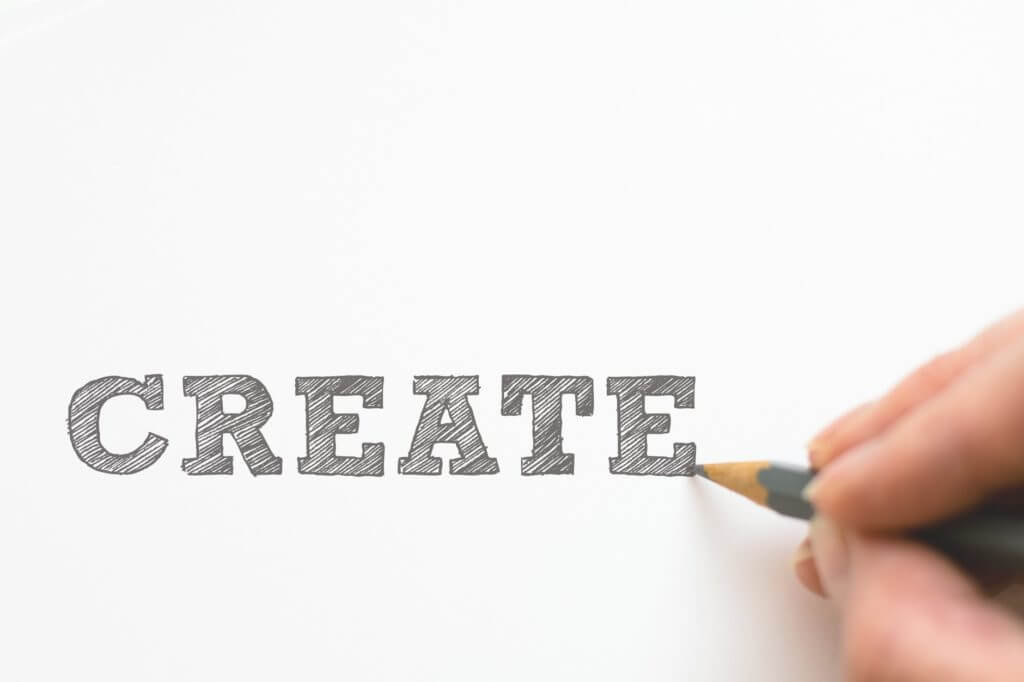 "Ah, Coffee House," you think, as you walk by a café. "How original. I could come up with a better name than that."
Well, you should!
Tons of entrepreneurs and business owners need a little creative help with the naming and slogan-creating process. They have the idea, but they need someone to come up with the perfect name or tagline to capture what they have in mind. Check out the big job boards for postings, but also pay a visit to name or slogan contest-specific websites, like Naming Force or Slogan Slinger. As work from home jobs go, this one is pretty fun and creatively rewarding.
Work From Home Jobs in Developing or Coding
The internet—it's as much a part of our daily lives as eating, breathing, and hitting the snooze button in the morning. You could be one of the many people working from home to make the stuff on the web come to life.
11. Web Development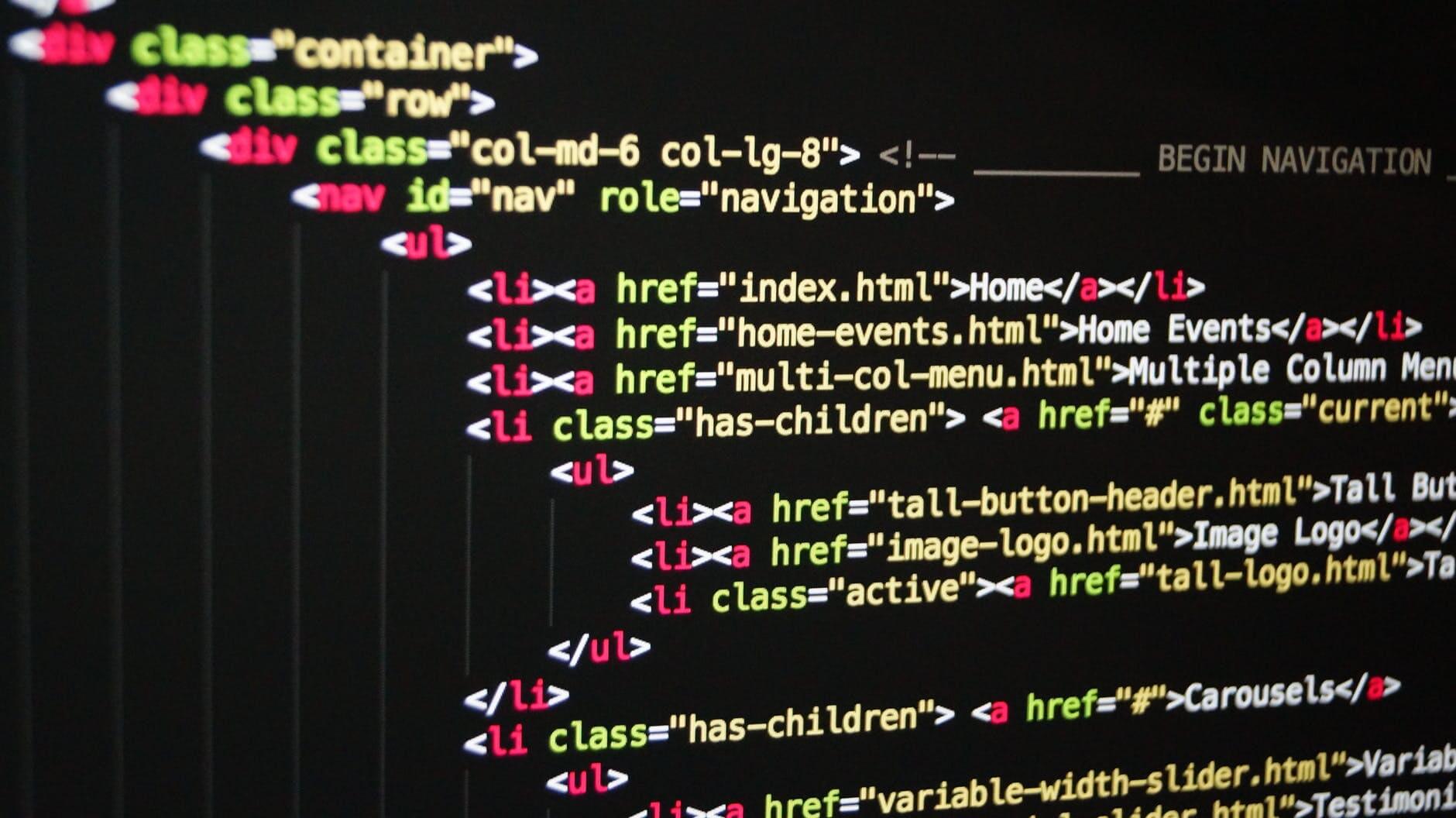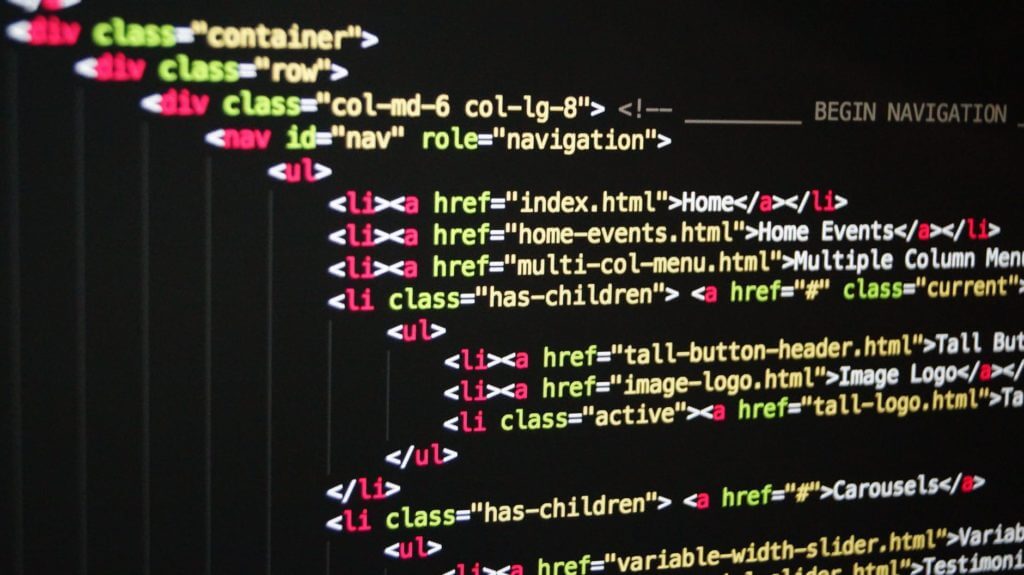 If you have any sort of web development skills, you have to know that you're in high-demand – maybe you're already working a job that incorporates those skills, or you're trying to get your first big-time web developer position. Why not take a look at all the work from home jobs using those skills?
Additionally, if you feel like your skills aren't quite up to snuff, you can take online classes and take simpler jobs to supplement your income and also build your portfolio. Win-win!
12. App Development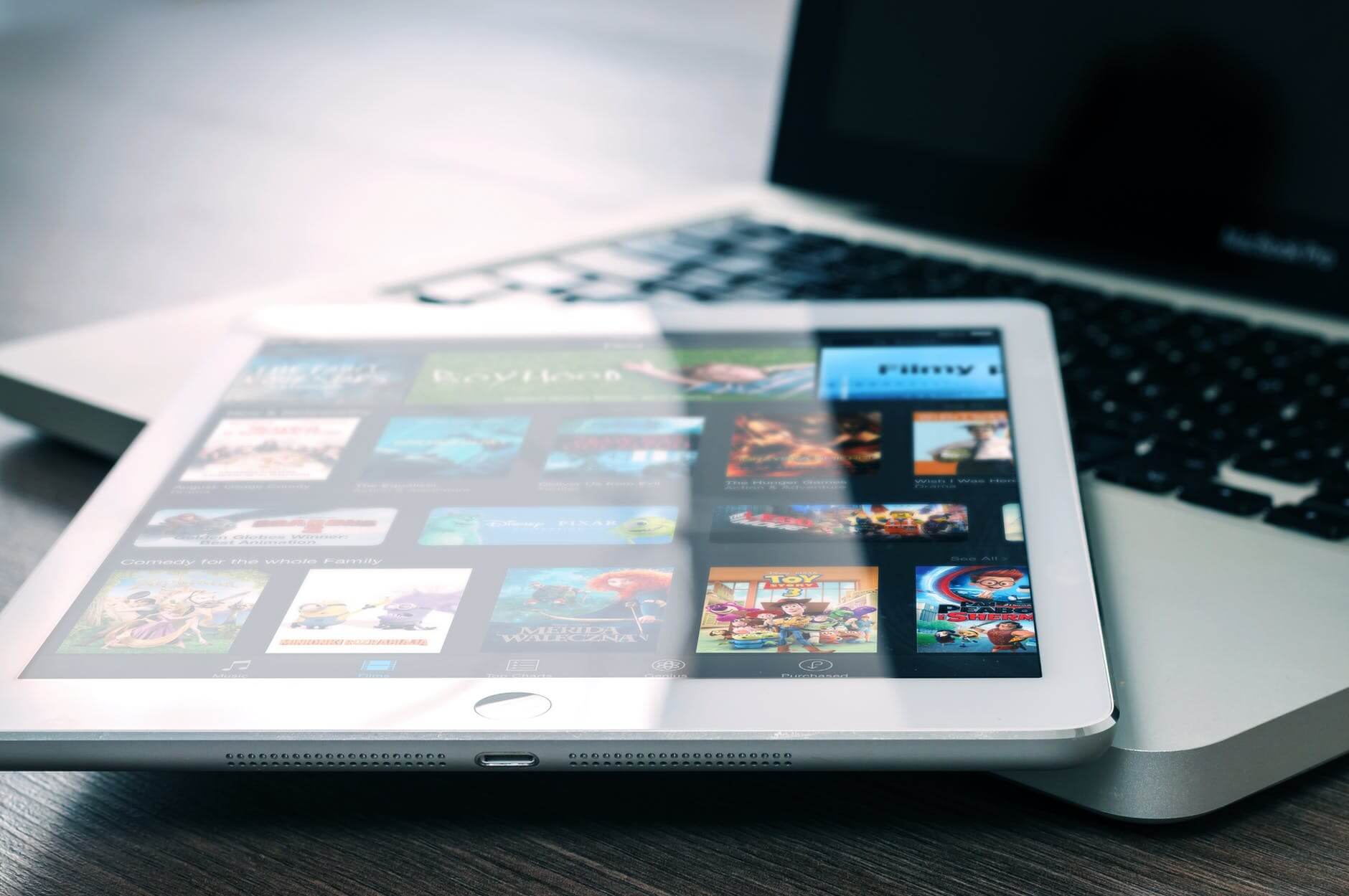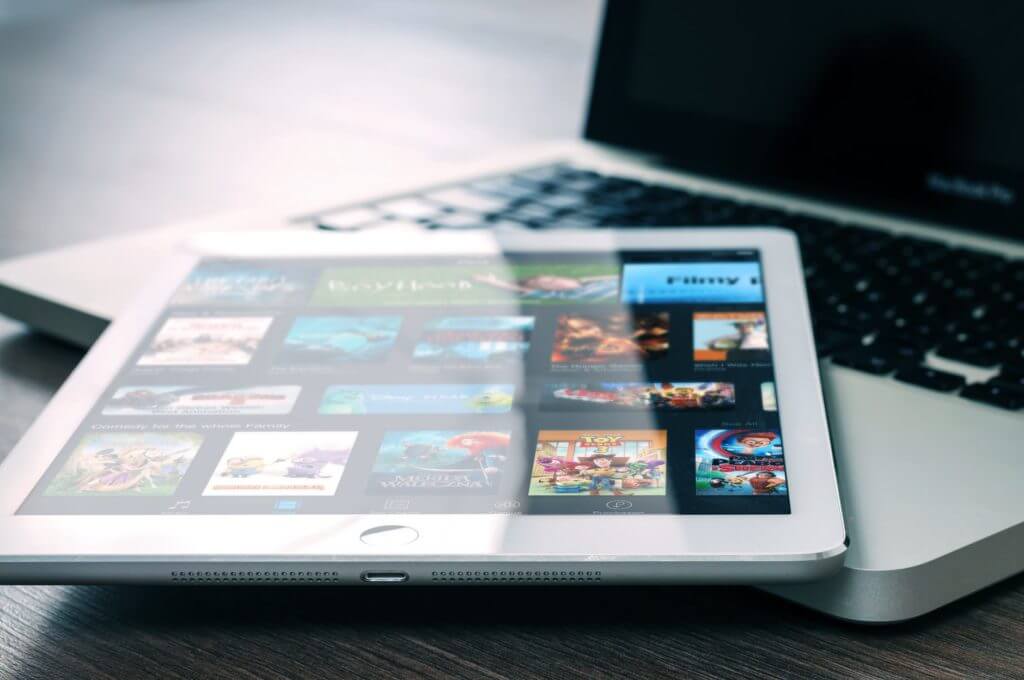 How many apps do you have on your phone right now? My guess is a lot. An app to see when the bus is coming, to see what the weather is like, to see what your Aunt Brenda has been up to. Why not look into a work from home job developing those apps?
This has two areas you could go into: coming up with the actual business idea or writing the code itself (or both if you're a high achiever like that). If your idea is good, you stand a chance at making a lot of money.
13. Software Developer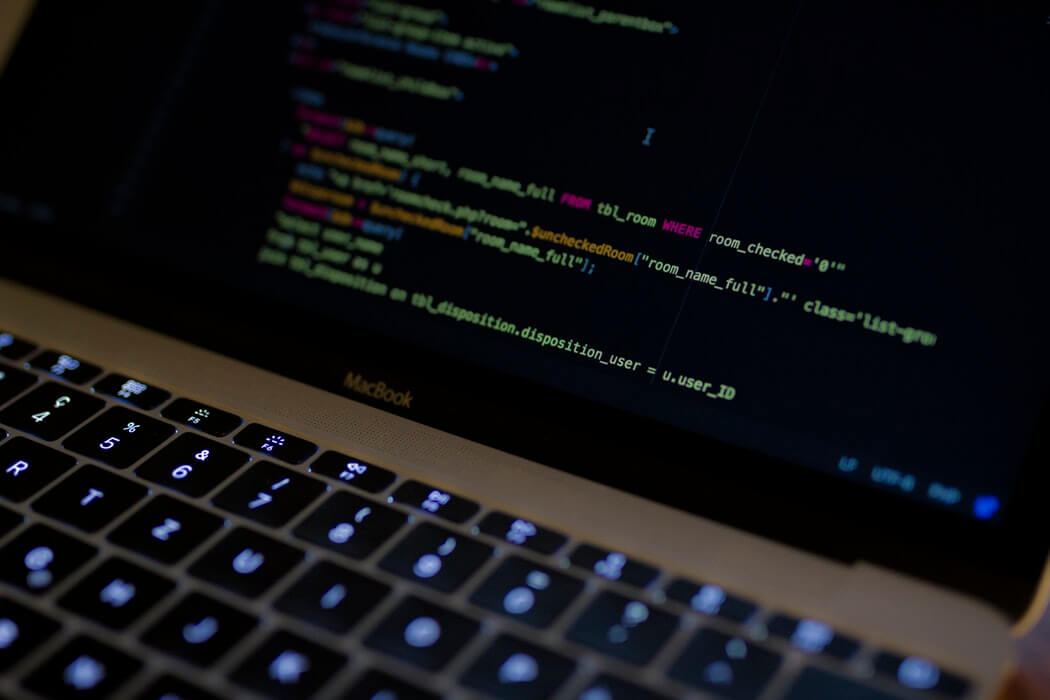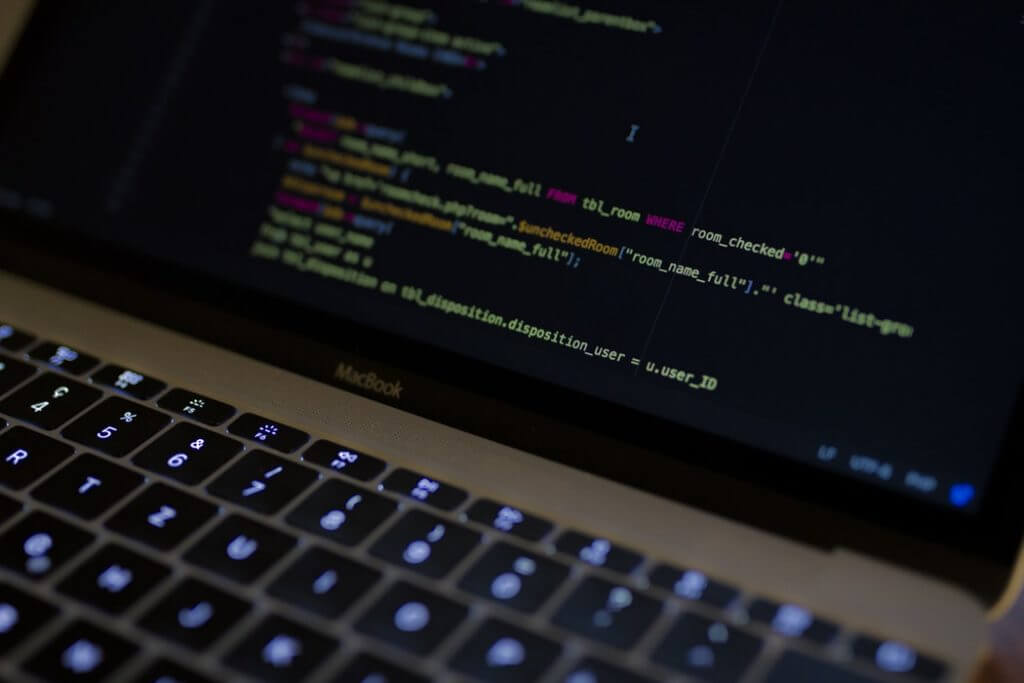 If you've ever stopped to think about how much software is in our day-to-day lives, it's kind of mind-blowing. If you've ever stopped to think about a work from home job creating that software, I have good news for you: that's a great way to make money online.
If you now how to build software, you can work for anyone from a small startup to a huge corporation, usually with lots of freedom and on your own hours to boot, making it the perfect work from home opportunity.
Work From Home Jobs That Take Creative Ability
Whether you have an eye for design, you're good with your hands, or you can combine technical knowledge with either one, there are a lot of work from home jobs where you can put those creative skills to good use.
14. Web Design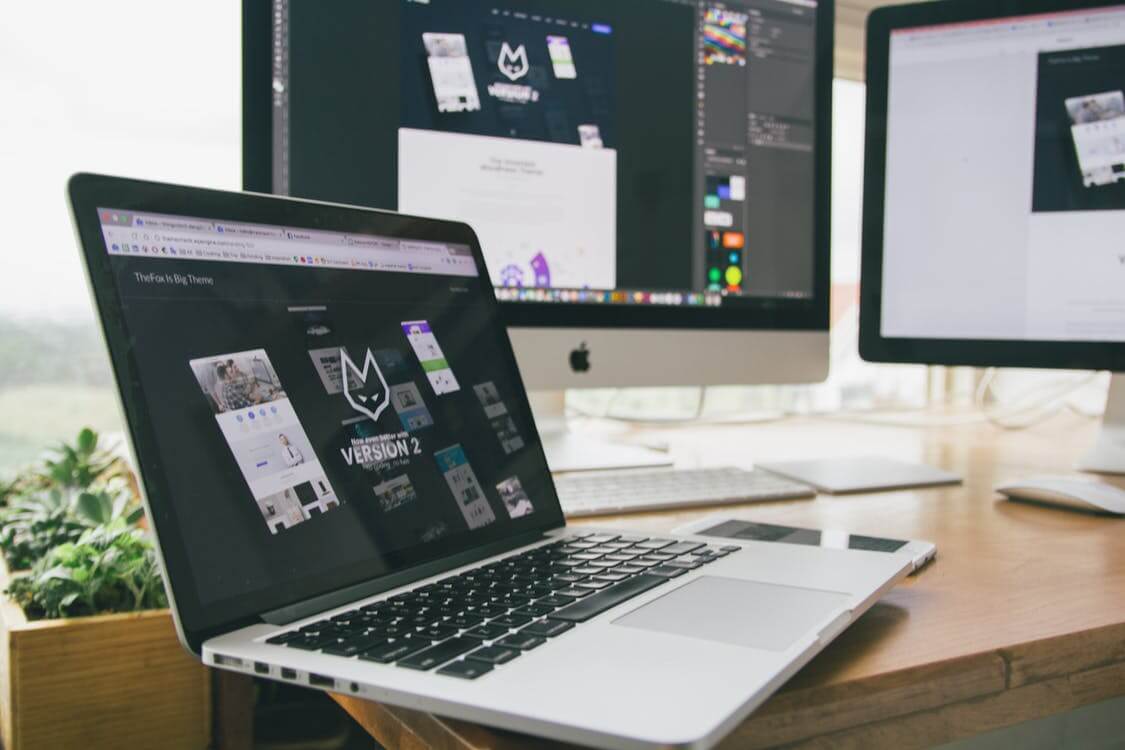 Doing web design can be a fulfilling and fun work from home job for anyone who is both creative and technically minded – there is no rule saying you can't be both! Anyone who has been on a website that is so horribly designed it's essentially unusable (I feel like that applied to a lot of sites in the early 2000's) knows how important a web designer is, and as content saturates the internet, websites with good design stand out above the crowd. By working from home, you can work on your own time and take on any clients you want.
15. Graphic Design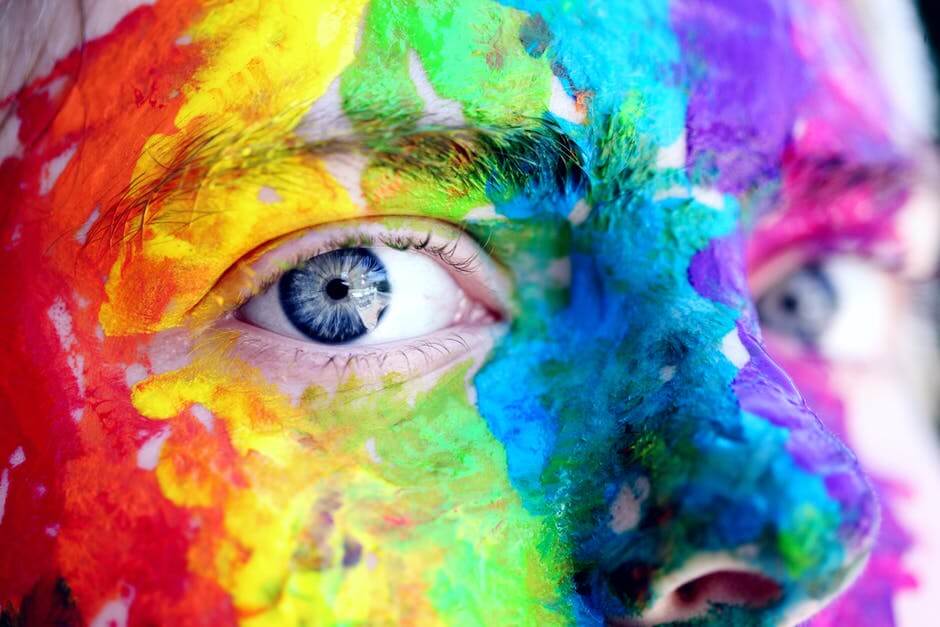 For anyone with a good eye for color and design, a work from home job as a graphic designer can hit all the right notes – freedom, comfort, and creativity (and, you know, paying rent). The possibilities run in a lot of directions: you can sell your own original prints on Etsy or other marketplace platforms, you can pick up freelance jobs on major freelance sites, and you can even approach startups and small business owners to see if they need design help. Plus as an added bonus, you may even pick up a piece or two of business advice along the way.
16. Photography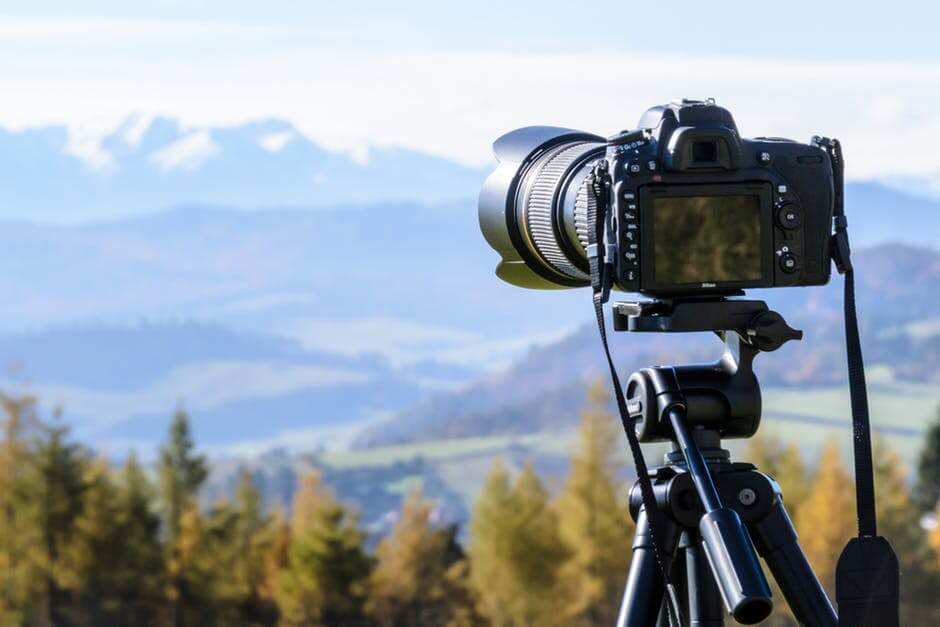 I know what you're thinking, don't you have to leave the house to make money as a photographer? Therefore, making this incorrect?
My answer is absolutely not, I would never lie to you like that.
There are, in fact, lots of ways you can make money with a work from home job as a photographer (but don't let me stop you from leaving the house if you want to). Creative product photo shoots, interior design photography, portrait photography, even food photography can be done from the comfort of your own home – or if you do feel like getting out of the house, family and wedding photography really rakes in the cash. So sit your butt down on that couch and start making that portfolio.
17. Sell Your Crafts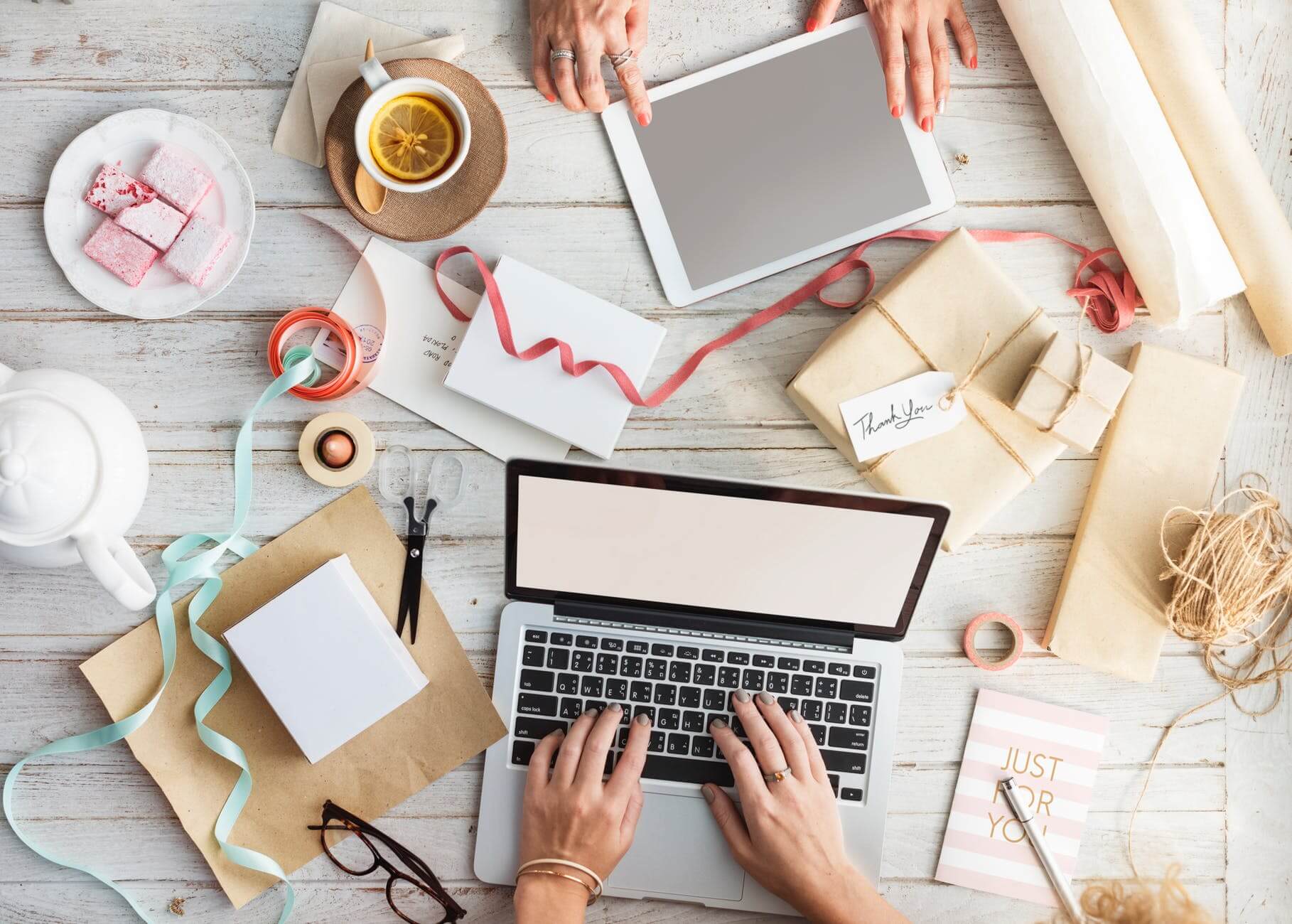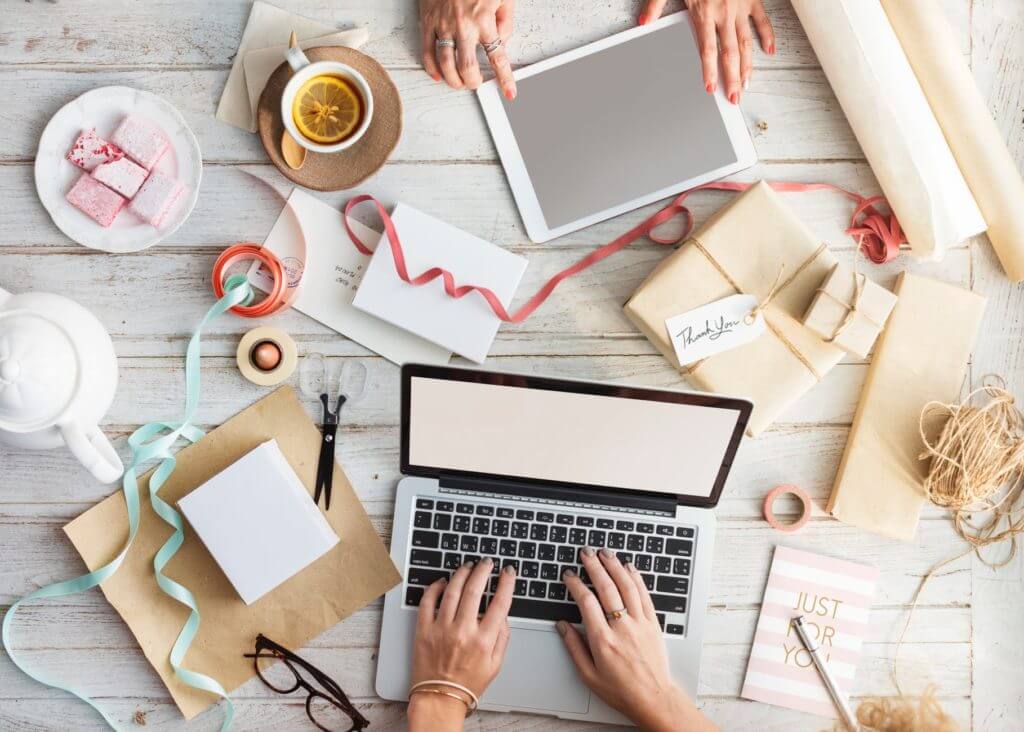 Handmade gifts and crafts are really having a moment, and you should get in on it! Whether it's knitted pants, hammered copper luggage tags, or lamps made from birch trees (I just made all those up but they're probably a thing), you'll likely find a market for it. Work from home jobs don't have to mean always sitting at your computer – try sitting in front of your knitting needles instead.
Word to the wise, though, keep track of how many hours it takes you to make each item and how much you're spending on supplies to ensure that you're making a profit.
18. Design T-shirts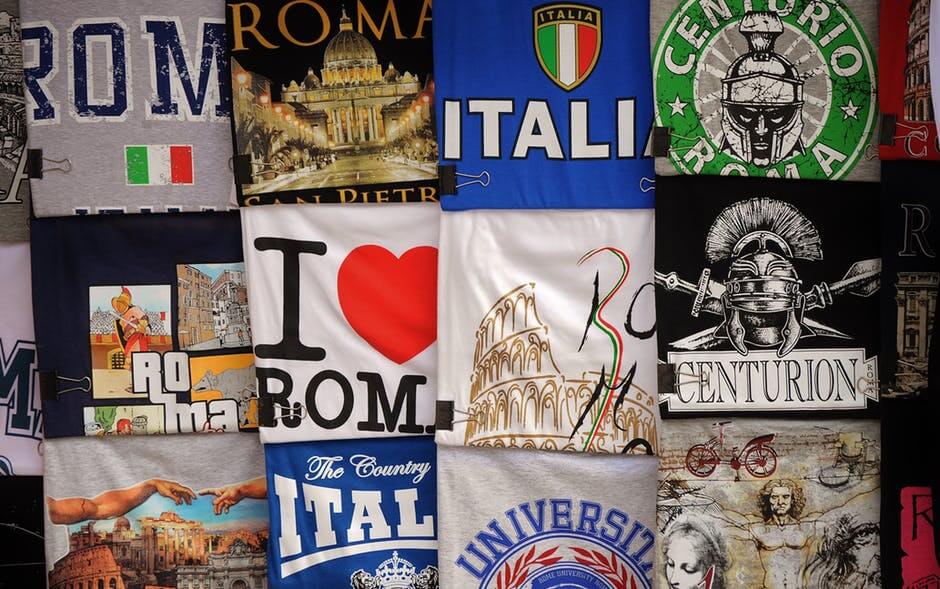 Designing t-shirts takes a special blend of design, creativity, originality, and trend knowledge. The best t-shirt designs will not only look good, but let the wearer declare something about themselves for the world to see – if you're up to the challenge, this can be one of the best work from home jobs there is. Once you design it, as long as people keep buying it, you keep making money without having to do any more work. Shops like Redbubble will allow you to get your design printed on just about anything, while Teespring focuses just on t-shirts.
Work From Home Jobs In Marketing, Virtual Assistance and Sales
Whether you start your own or help someone with theirs, you'll find plenty of work from home job opportunities with some business know-how.
19. Online T-shirt Business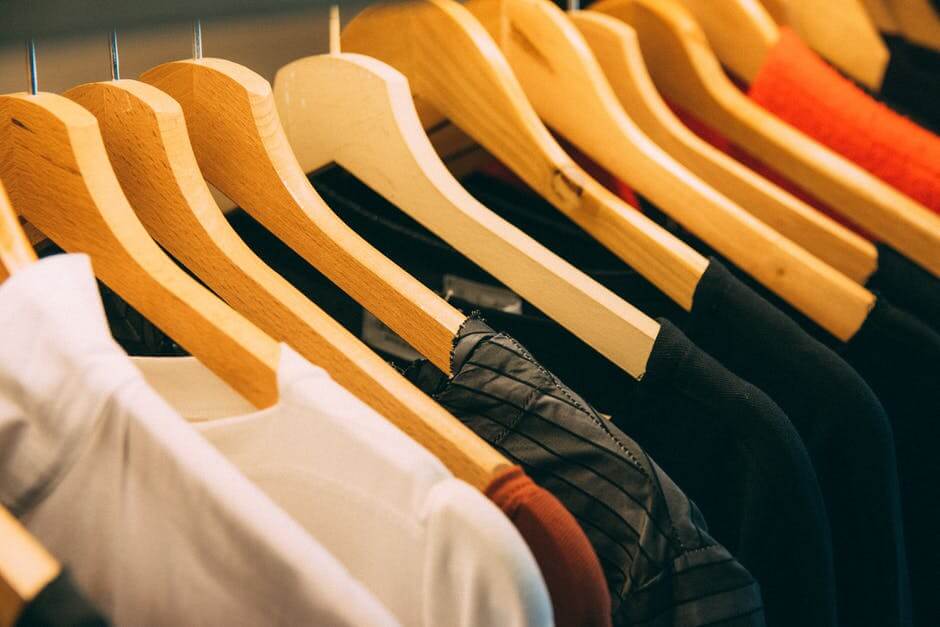 Instead of submitting designs to websites who will sell them for a cut of your profits, try getting in on the production as a business you can start on the side of your day job. This is the type of work from home job that will take quite a bit of work upfront, but can be very rewarding down the line. You can set up a print shop in a spare room of your house to start, sell on Etsy or local shows, and grow it from there.
20. Marketing Consultant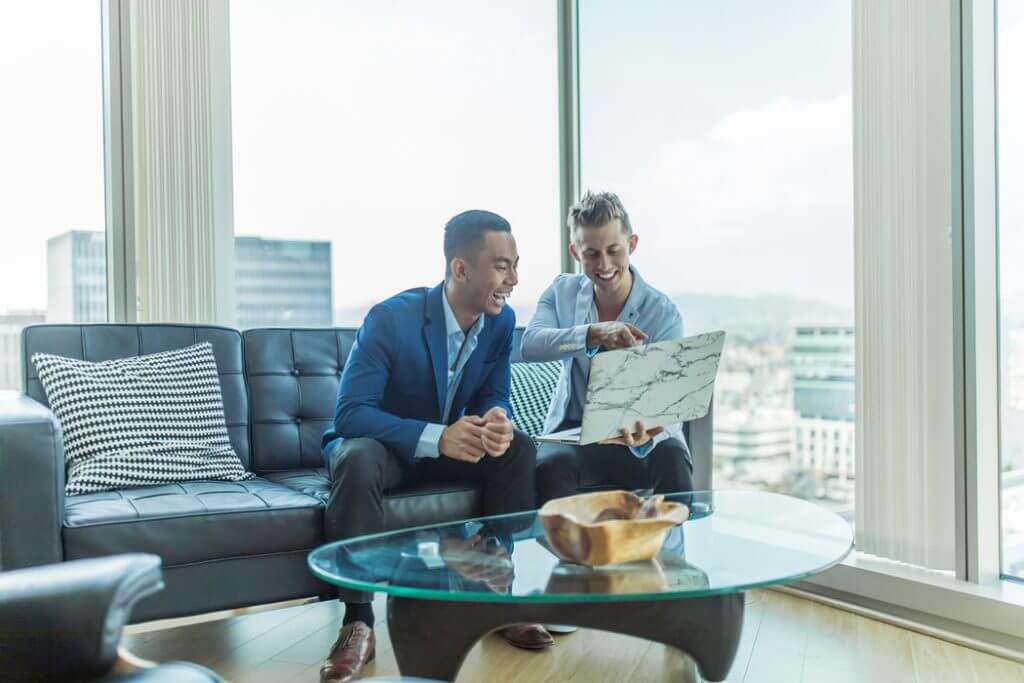 You know what sells and you have a passion for helping others reach their business dreams – being a marketing consultant could be right up your alley (especially if you have a knack for driving traffic to a website). Consulting is one of the best kinds of work from home jobs, as you can create whatever schedule you want for yourself and take on as many or as few clients as you can handle.
To get started, try reaching out to local businesses that you feel could be doing a better job marketing, whether it's getting started on the right platforms, improving their copy, or doing outreach.
21. Social Media Manager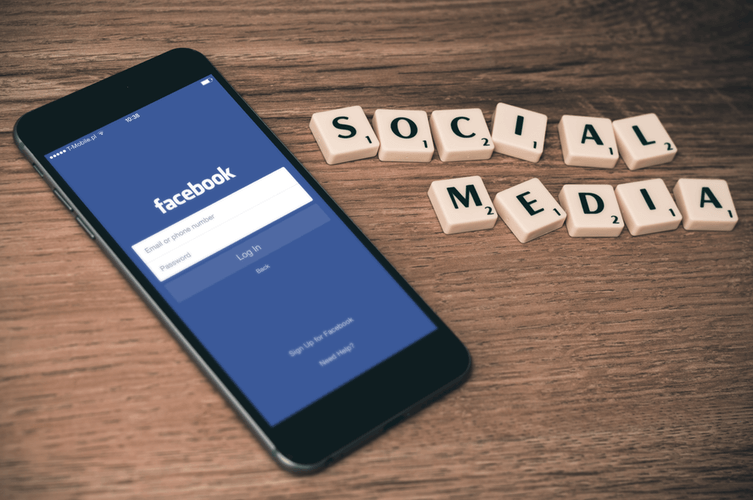 Speaking of things that businesses are in dire need of, managing social media accounts can be a great work from home job. All the content is online anyway, and if you know what type of strategy the business should be using, you can help them avoid alienating their young target audience by trying too hard to relate, for example.
22. Virtual Assistant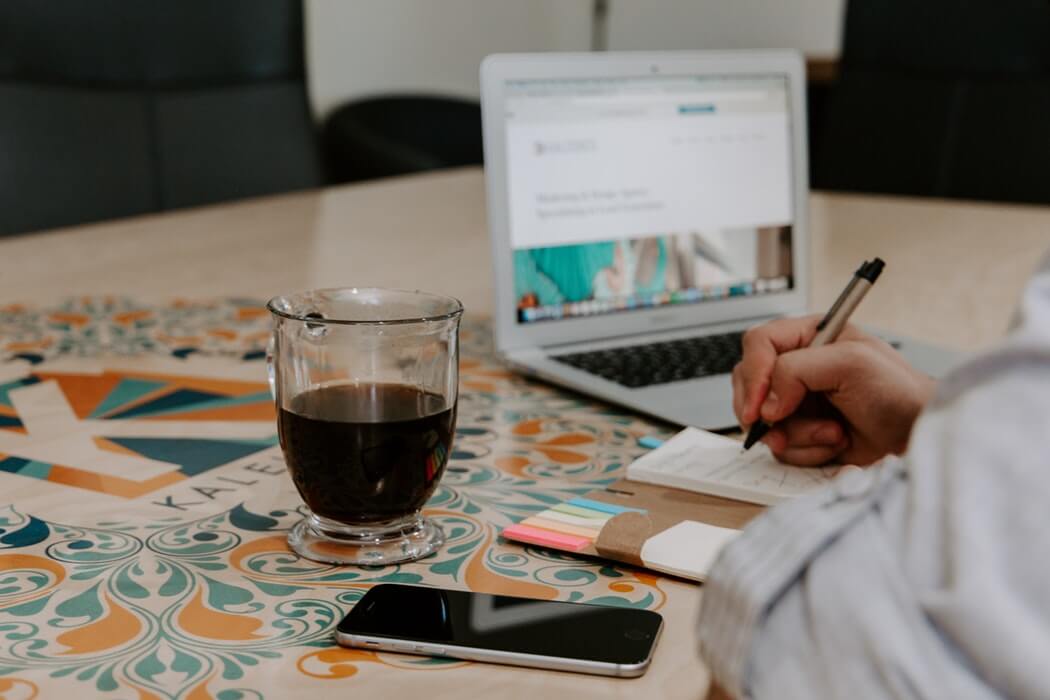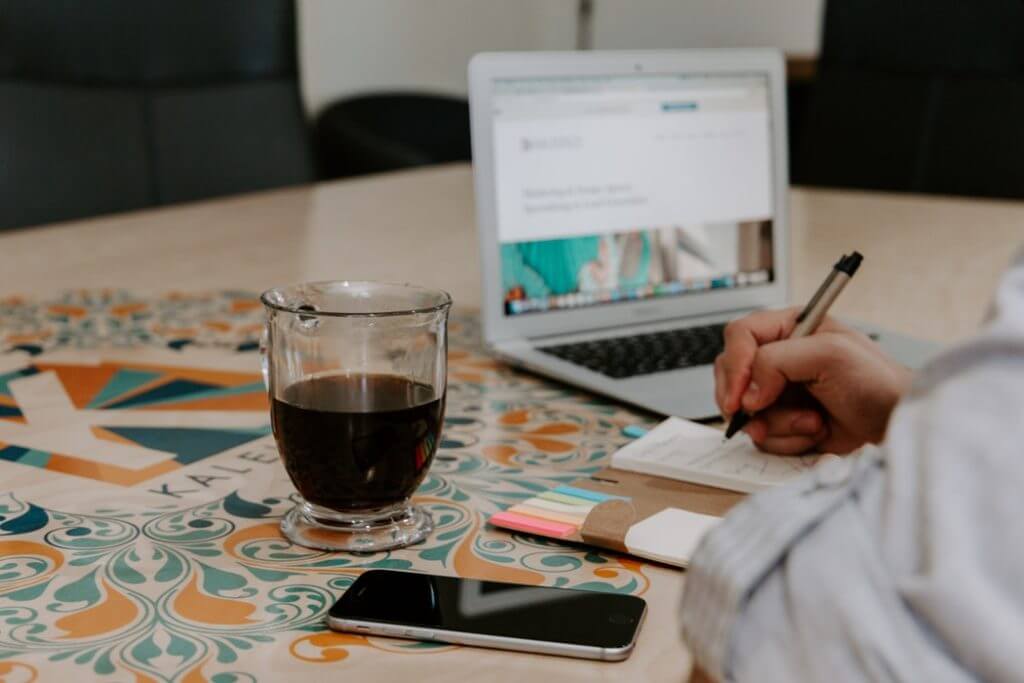 Find a busy businessperson who wishes they had about three different clones of themselves to get all their work done, and you've found yourself an amazing work from home job. Virtual assistants can do everything from answer phone calls, to schedule appointments, respond to emails and send cold emails on behalf of your client. You can help them out from the comfort of your home and get paid for (usually) fairly simple work. Not a bad gig!
23. SEO Consultant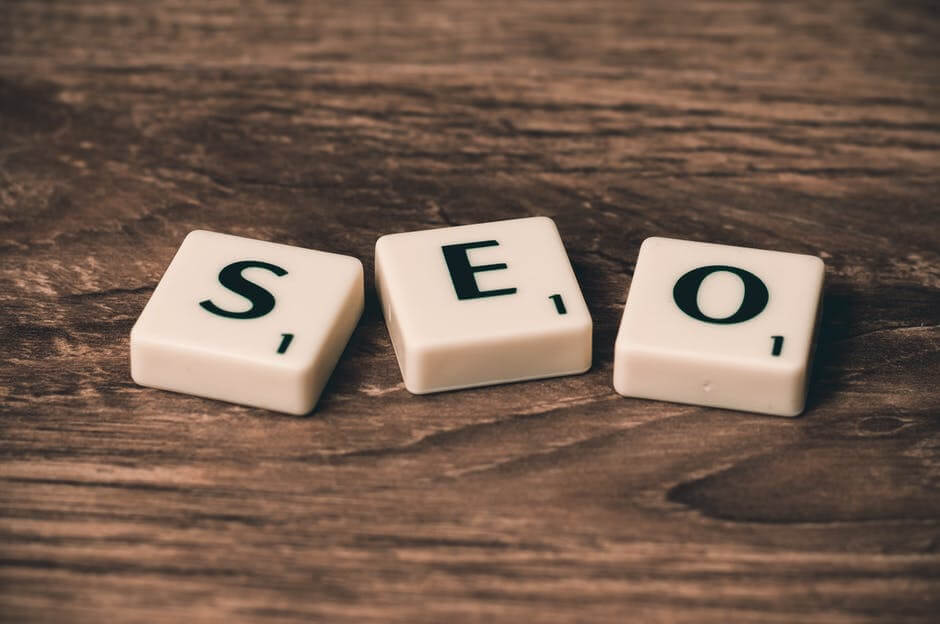 Search engine optimization: the oxygen of every website on the internet. Optimizing a blog for search engines can make or break a business, as everyone uses the internet to find just about everything these days. Work from home jobs helping businesses navigate these new waters are in high supply, so brush up on your SEO knowledge (especially when it comes to learning how to write a headline that'll rank high in organic search) and start putting yourself out there. These days, knowing about search engine optimization is the golden ticket, and small businesses are usually in dire need of understanding how they can rank higher in Google's search results.
24. Remote Sales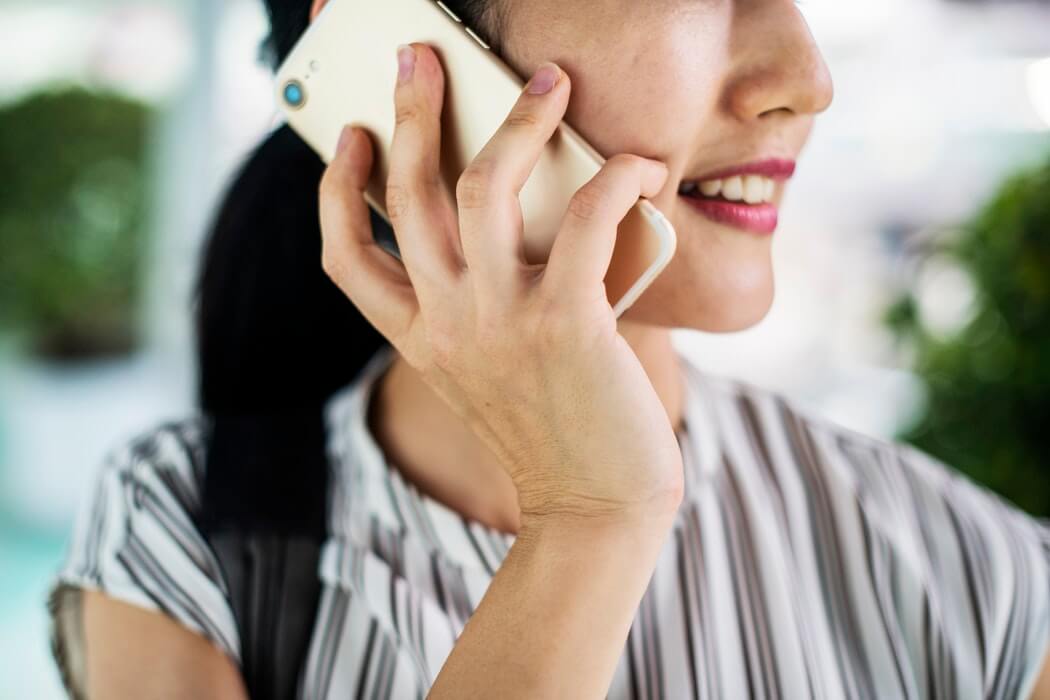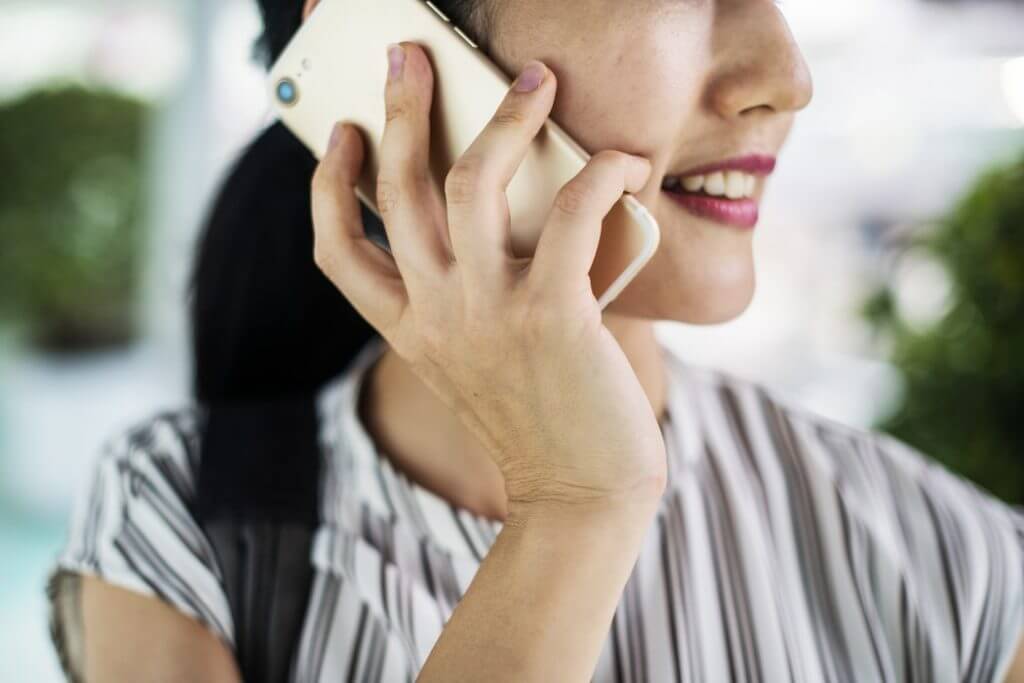 A work from home job in sales can be the perfect job, but only for the right kind of person. There are two options here: either get hired by a company to sell for a set amount per hour, which is a steady guarantee of income, or get hired as a commission-only salesperson, which has the potential to make it big… as long as you're using the right CRM, that is.
If you work based on commission, setting your hours can be great, but keep track of how much you end up earning to see if it's really worth your time (making a hundred bucks is great, but not if it took twenty hours to make it). To get started, try looking for startups that are working on expanding and converting customers.
25. Customer Service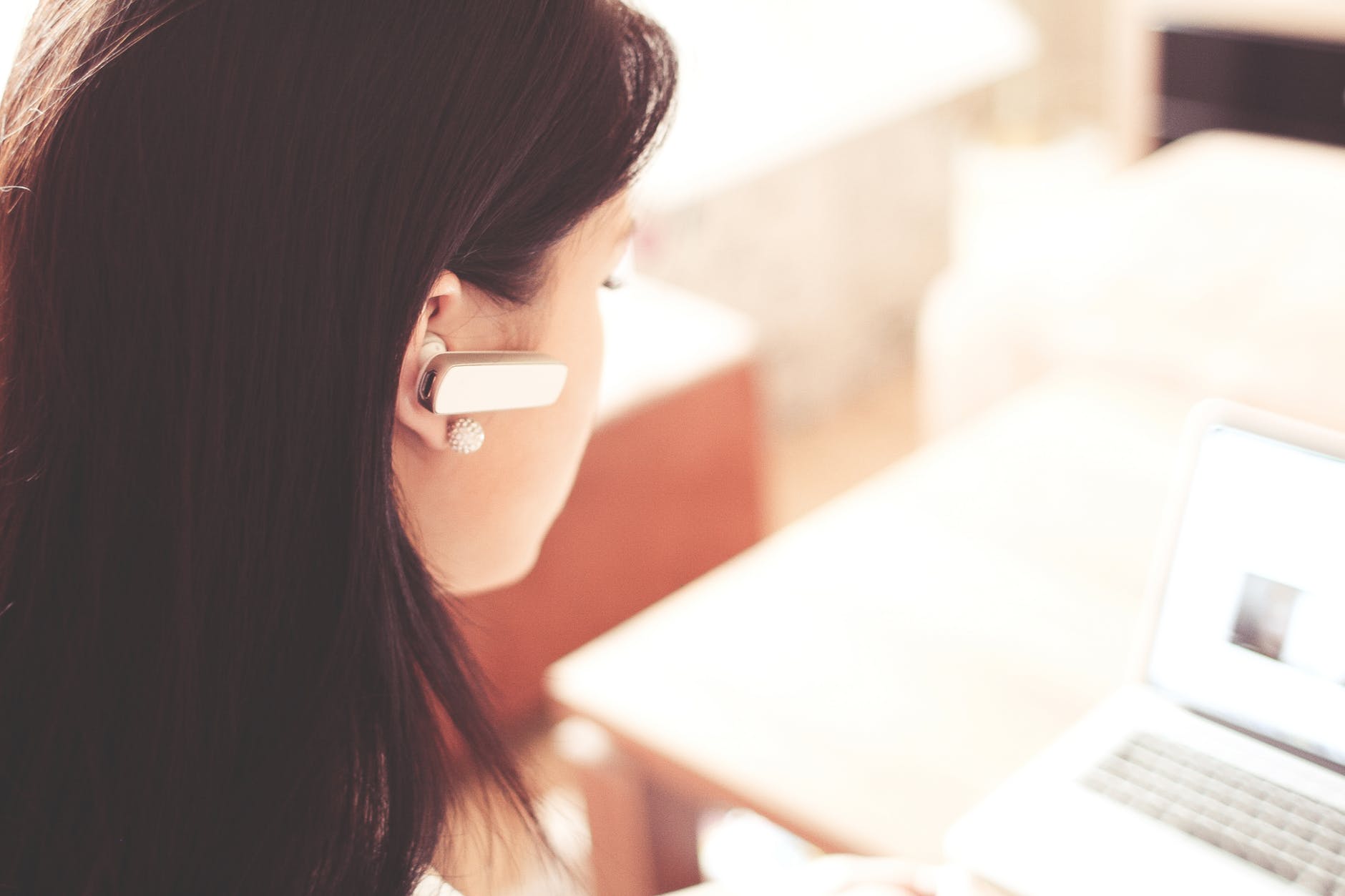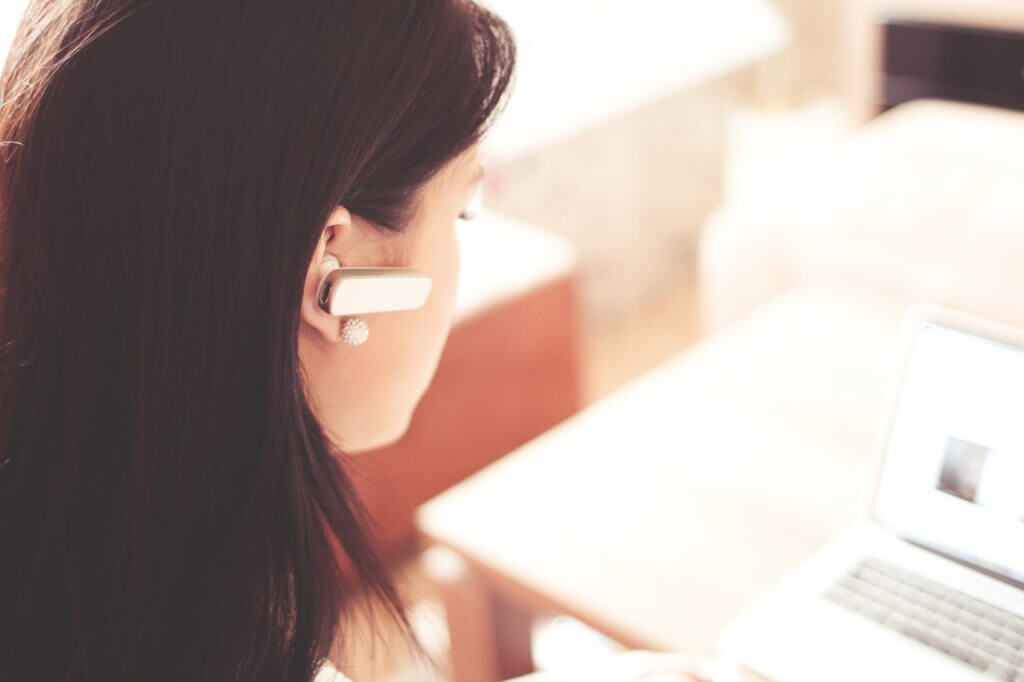 No matter how good those little chat bots get that pop up when you visit a website, at the end of the day, companies will always need human support to really nail their customer satisfaction levels. However, what they don't need is an office full of workers – a lot of companies are happy to contract work from home customer service freelancers to do the same work out of the office environment. You can check out the big job boards, join an agency, or even try to market yourself on your own.
26. Project Management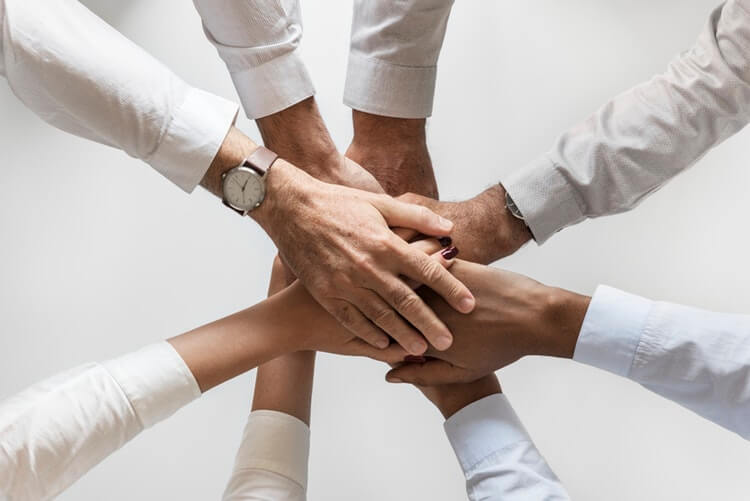 Get involved with a business or company from the logistics side with a work from home job as a project manager – if you're organized and have a knack for keeping people and their projects on track, this could be the perfect opportunity for you. Again, you can check the big job boards, but you might have better luck reaching out to local businesses or startups that are in major growth mode and could use your help.
27. Data Entry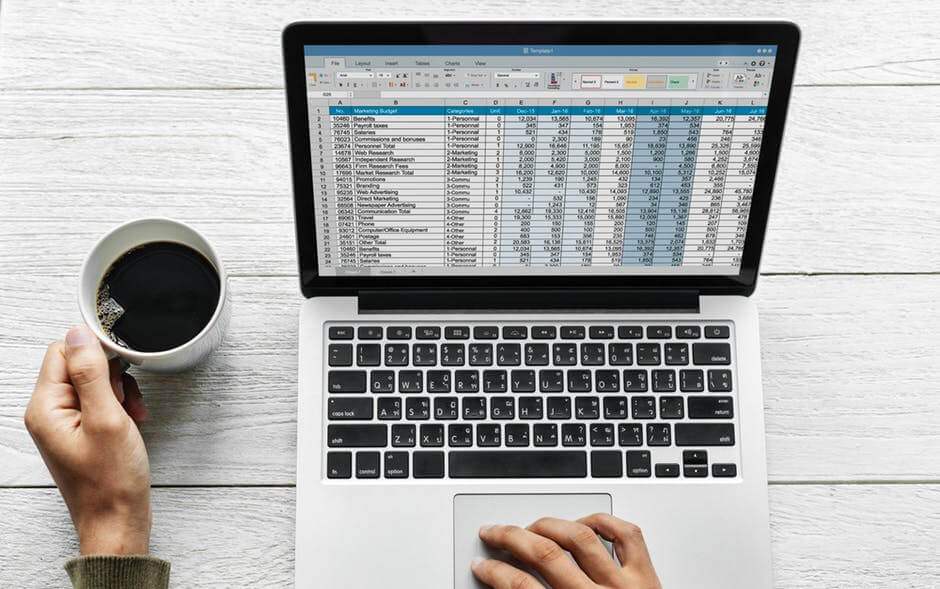 This work from home job is great, because it doesn't take a lot of skill other than being mildly perfectionist and a quick typist. This is a common job for companies to outsource, but fair warning: the pay is not always very high. To make sure you're getting paid fairly for your time, try looking for companies that are only looking for workers based in the U.S., or join a U.S.-based agency.
28. Data Analysis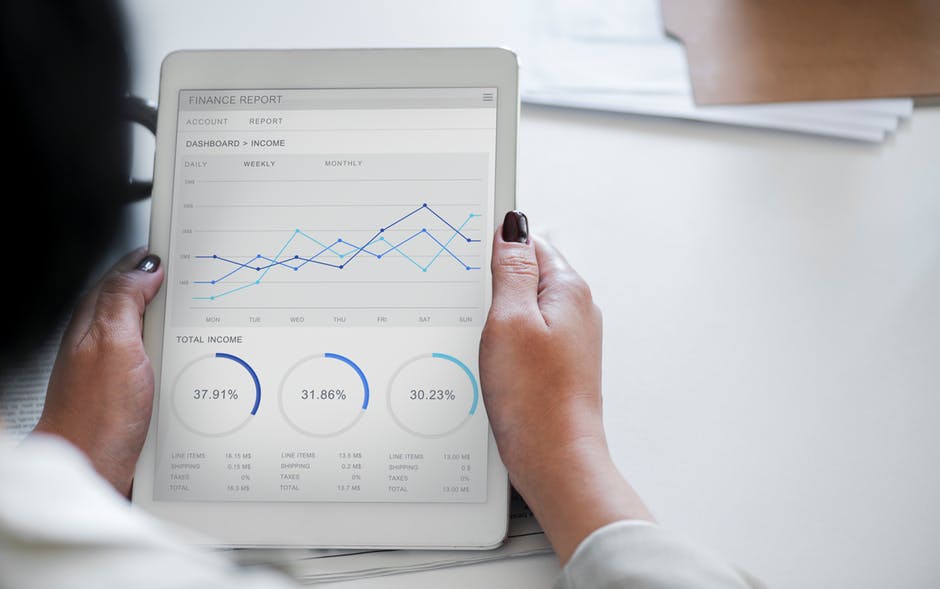 But what does it mean? Companies often collect a lot of data, but if they can't decipher it, it's totally useless – and that's where you come in. This does require some expertise, but if you're good with numbers, look into taking a class or getting a certificate that you can show to prove your skills. Also, once you get some experience under your belt and build up a portfolio, you'll find plenty of companies on job boards like Upwork and Freelancer that would love you to take their business to the next level.
Work From Home Jobs In Audio and Video
Got a camera, microphone (your podcast microphone will do just fine) or editing skills? Put them to use!
29. Create Video Content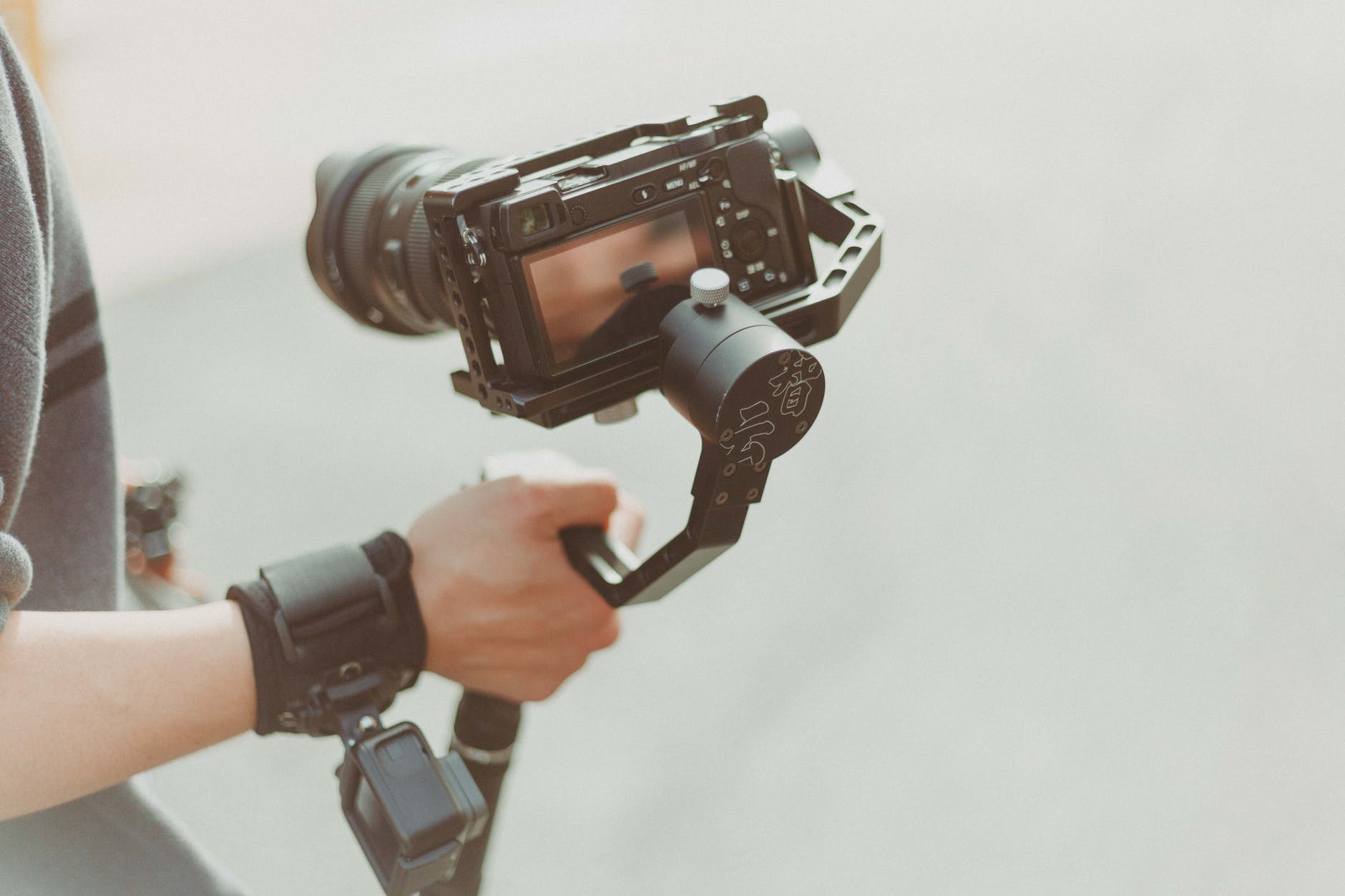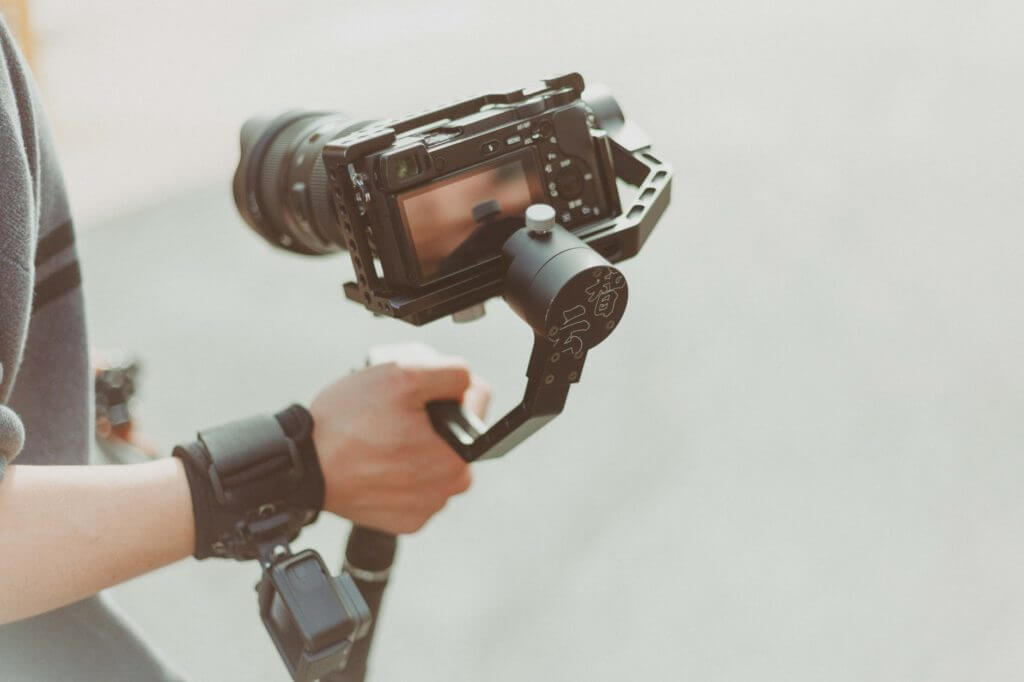 If you've browsed Facebook for more than two seconds, you know that text content is out and video content is in – and that's only a slight exaggeration. People love everything from recipe videos to cute animals to pimple popping (apparently), and even news outlets are producing short, subtitled videos.
Get in on this content train by working from home producing videos! You could product your own recipe videos, for example, with simple kitchen tools and an eye for an aesthetically pleasing setup.
30. Video Editor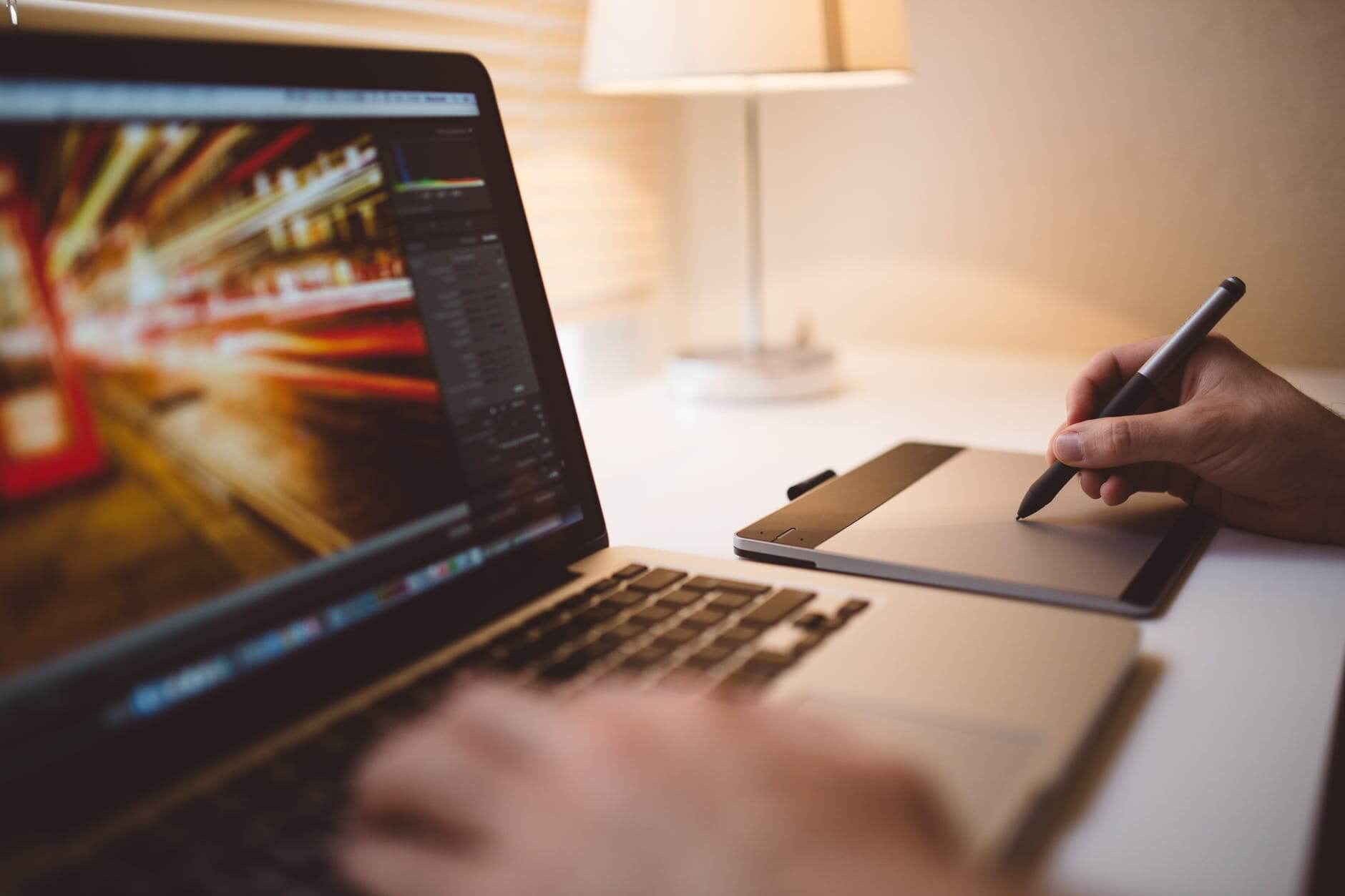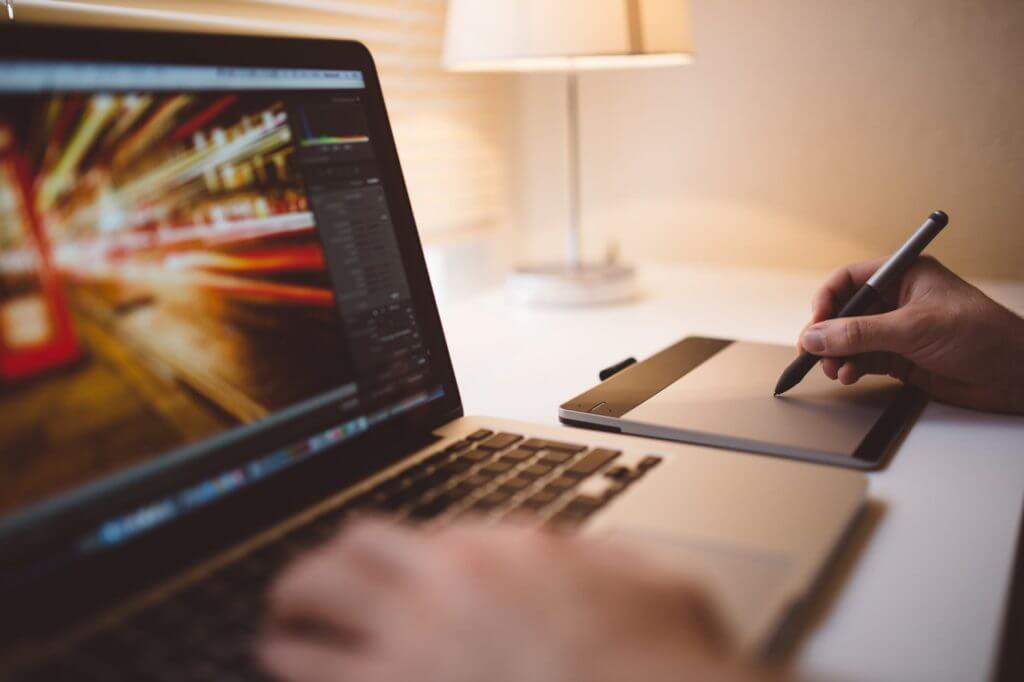 Very few people who make videos enjoy editing them – and if you know how, this is an ideal work from home job. Learning how to edit videos is the perfect behind-the-scenes skill, because the people recording content want to spend more time recording more content, not cutting down the raw footage and editing it into a high-quality video. All it takes is some software and some practice to become a pro with these kinds of jobs you can do from home.
31. Teach an Online Course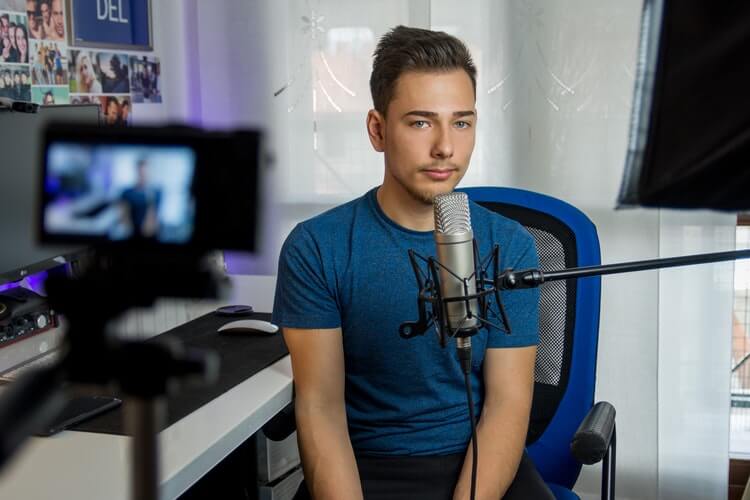 Teaching others can be rewarding and fun, but a bit limited when you have to be in person, in a classroom. But what if you had something you taught and recorded just once, and people all over the world could pay to watch it anywhere, any time? This makes the list of amazing work from home jobs because this is the kind of project that requires mostly an upfront commitment to producing good content, and then makes the money for you over time.
32. Start a YouTube Channel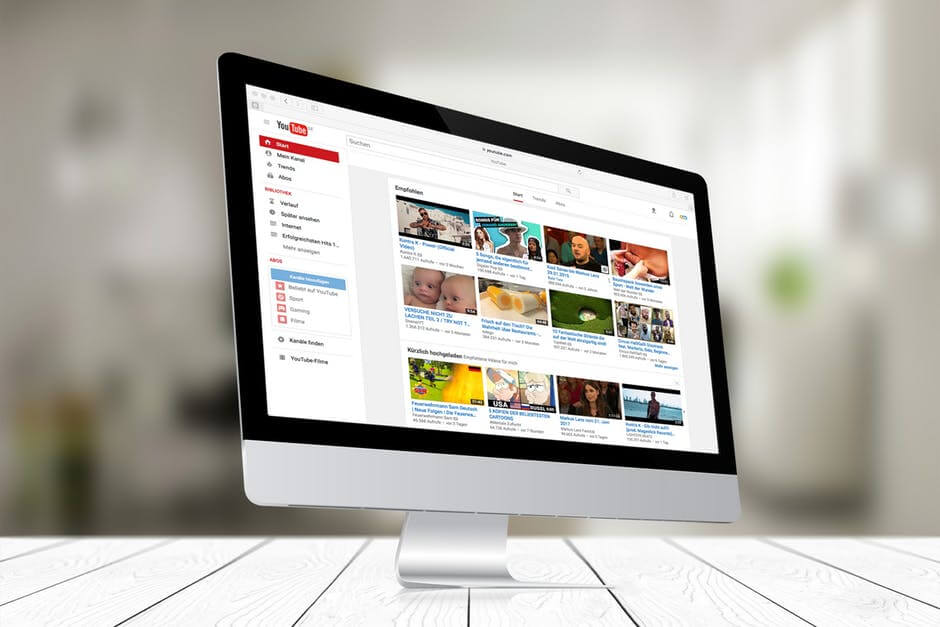 The YouTube channel market is a bit saturated these days, but that just means that people are looking for better, and more specialized content. If you have a specific set of skills or knowledge, consider leveraging that into a YouTube channel – you'll make some money from ads, but the big money comes in from sponsorships, so focus on providing value and growing your subscriber list.
33. Start a Podcast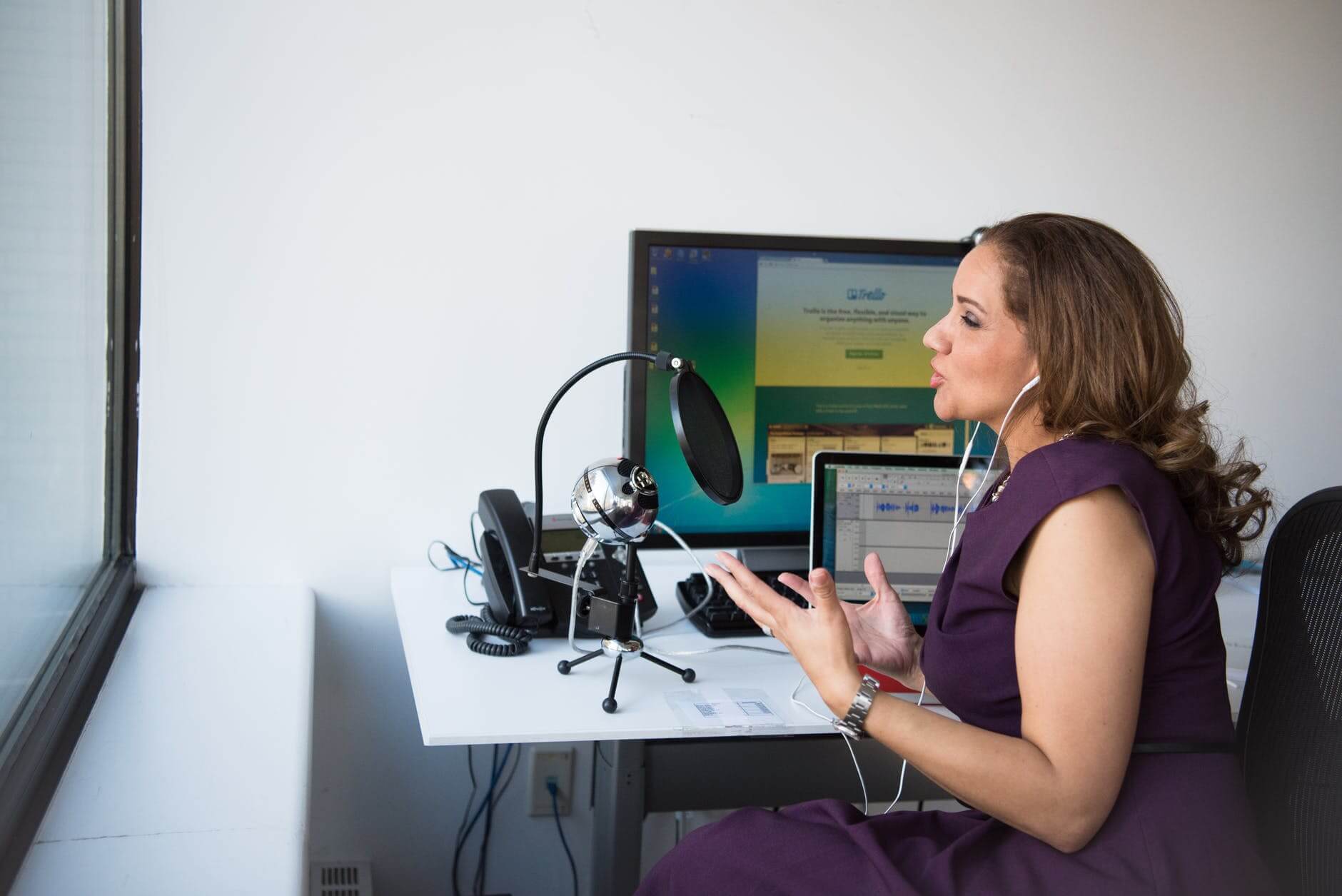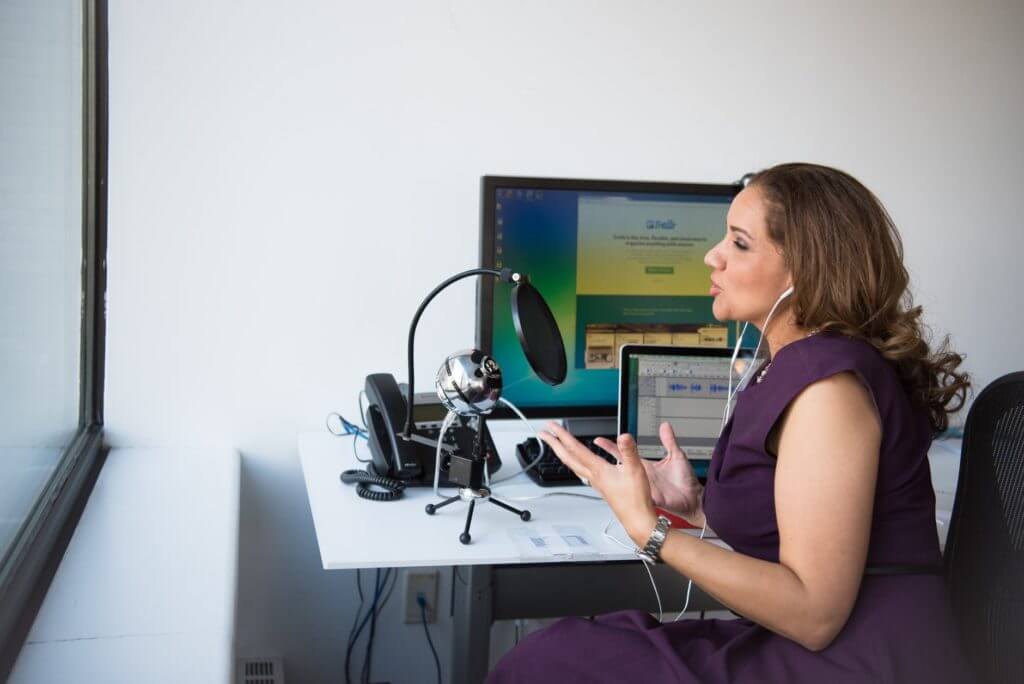 Got something to say that you think people will want to hear? Try a work from home job producing a podcast! For me, I found that people wanted to hear about how to turn their side hustle into a profitable, full-time business. I've done that, and so have a lot of other people. I decided to start a podcast interviewing these people and talking to them about their side hustle, and called it The Side Hustle Project (and if you want some more inspiration, check out these top podcasts about HR to see how other successful podcasters produce their shows). If you have a hobby you're passionate about, or a subject you know a lot about, start telling people about it—just be sure to choose the best podcast hosting you can afford to make sure your show reaches your audience online.
34. Voice Acting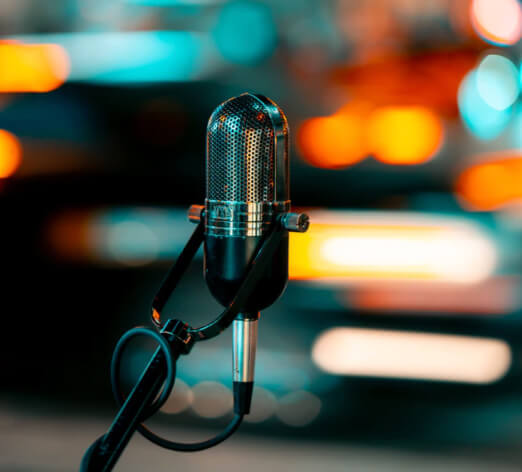 Forget having a face for radio, you might have the voice for it! If you have a clear voice, unaccented, and easy to understand, you have the perfect skill for voice acting. Authors of the best business books and even companies need voice actors for all sorts of things, from turning an eBook into an audiobook or training video—if that sounds fun, this could be the perfect work from home job for you.
Work From Home Jobs in Professional Services
Do you know stuff? Teach other people that stuff, or use that stuff you know to do stuff for other people. Simple. There are tons of work from home job opportunities putting those skills to use.
35. Online Coach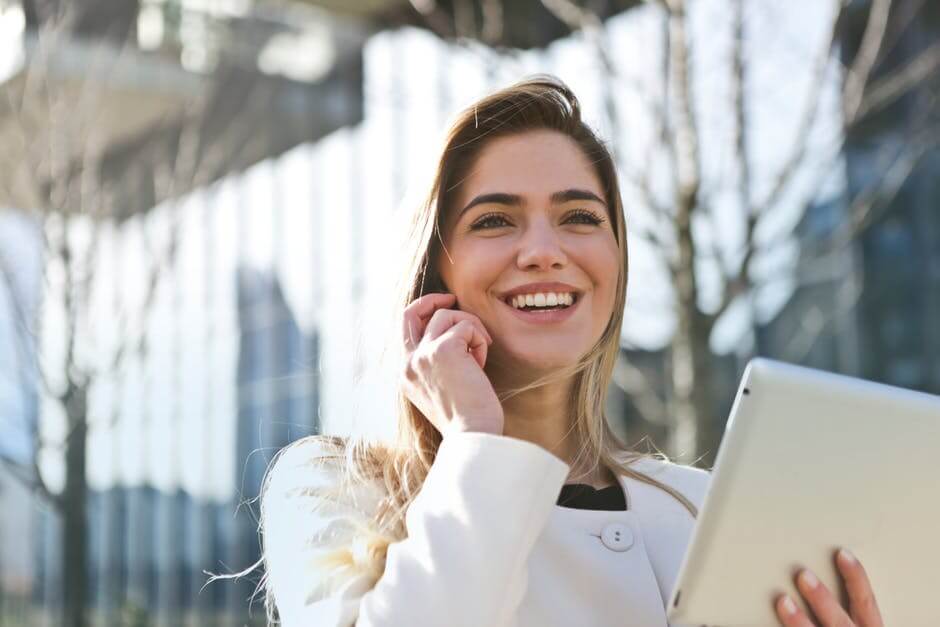 Think big on this one: what are you passionate about? What can you help people with? Instead of starting a channel or teaching a course, try doing one-on-one coaching. As long as you know exactly how you can help someone, and you set up a measurable plan together of how you can help them improve, this could be a really fun and rewarding work from home job.
36. Online College Counselor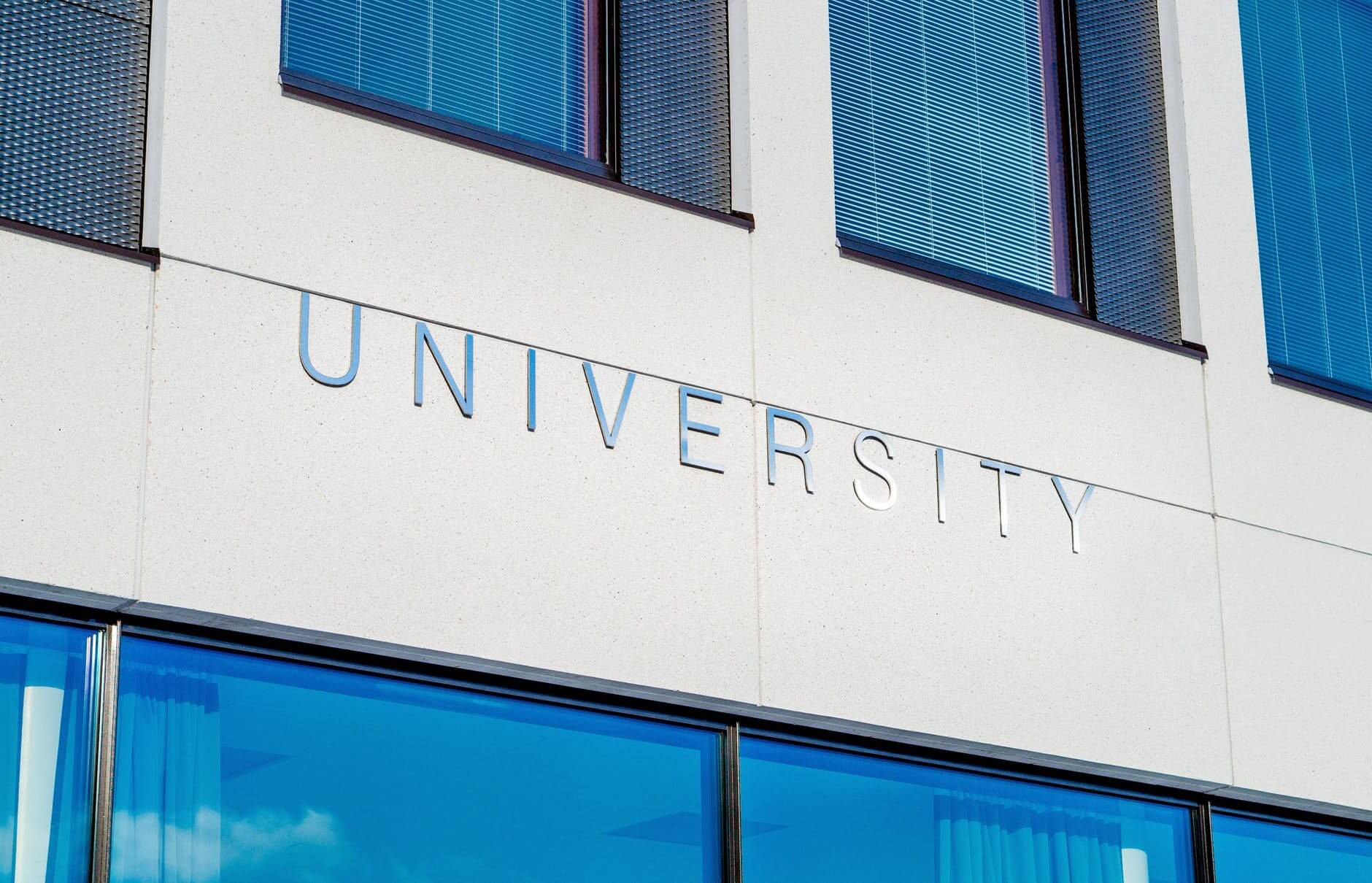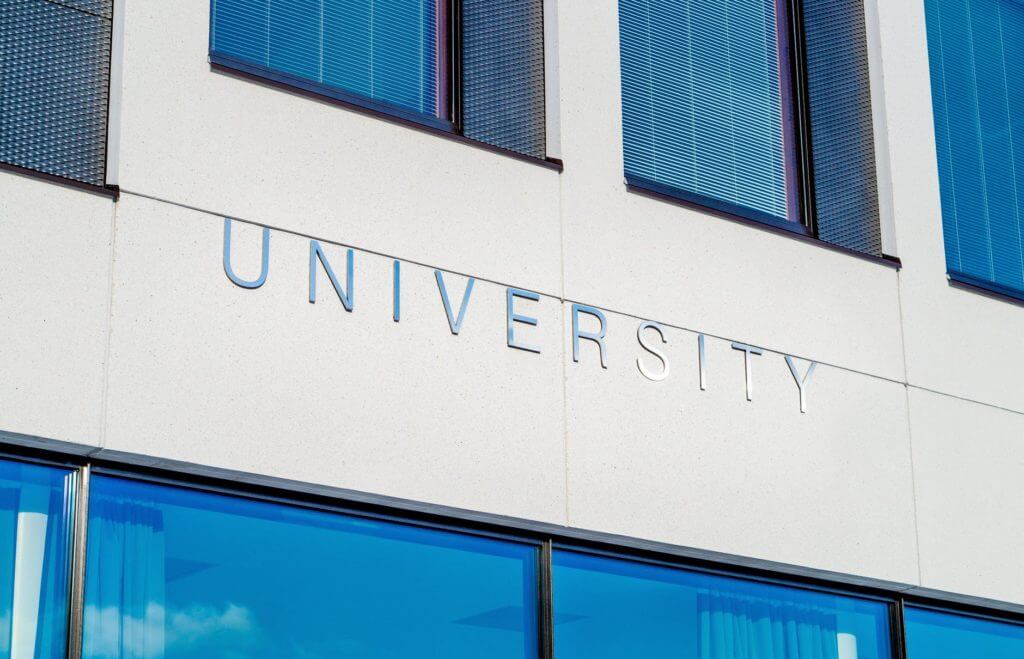 If you have any knowledge about how to "hack" college – admissions, financial aid, or extracurriculars – this could be the perfect work from home job for you. Instead of working for a school, you could offer your services online and fill in high school students (and their parents) on what they should be doing to get into their dream program.
37. Accounting or Bookkeeping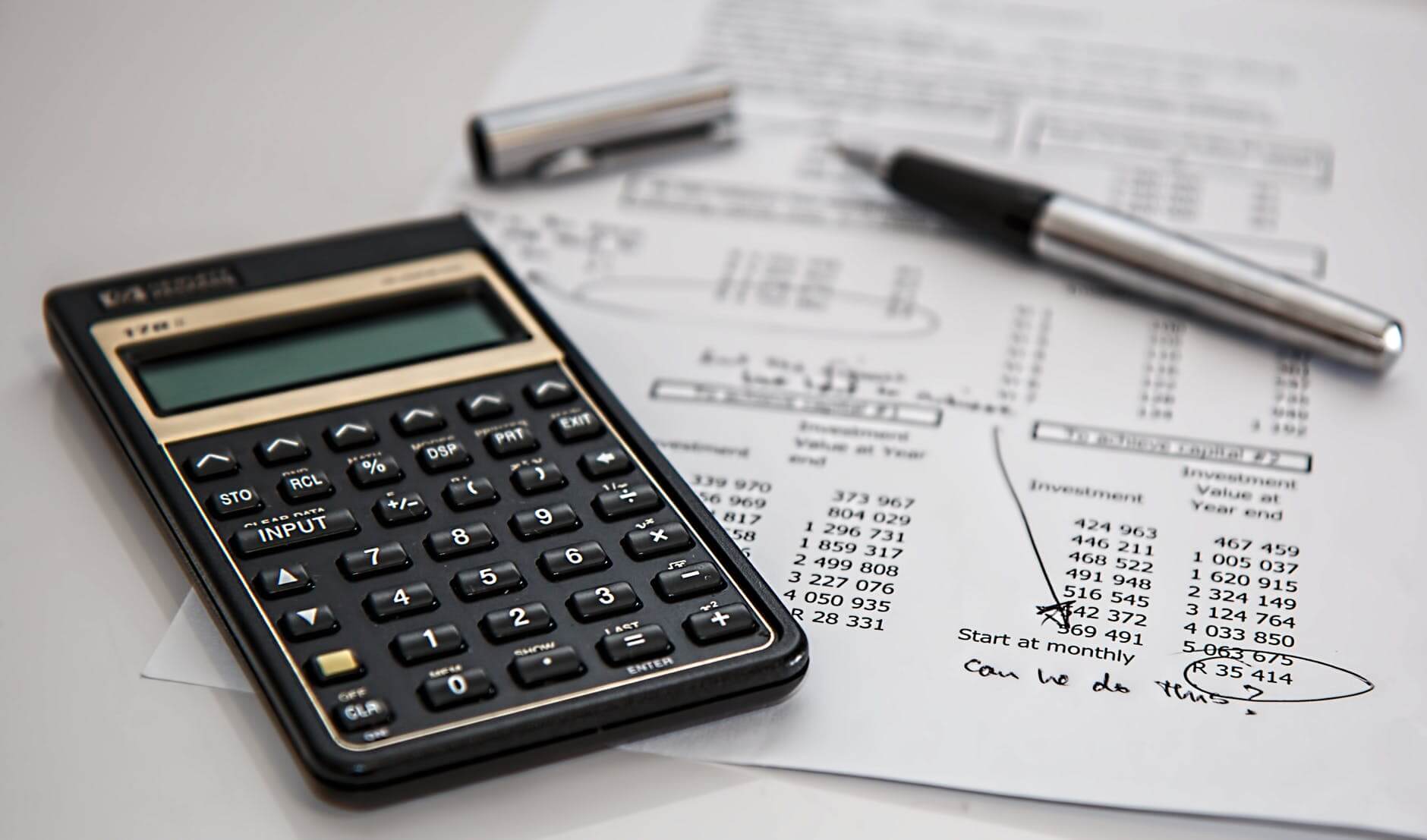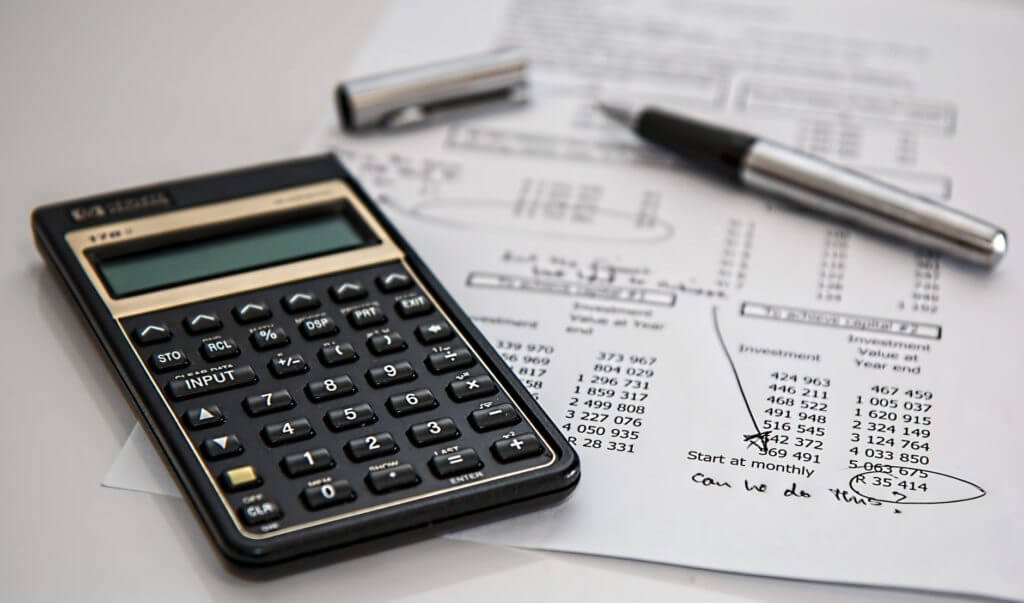 I guarantee that upwards of 80% of entrepreneurs and small business owners have no idea how to do their own accounting, and have no interest in learning. That's where you come in! Many companies now make that job available to people like you to do from the comfort of your couch. If you have a certificate or degree related to accounting, this could be the perfect work from home job opportunity for you.
38. Tax Preparation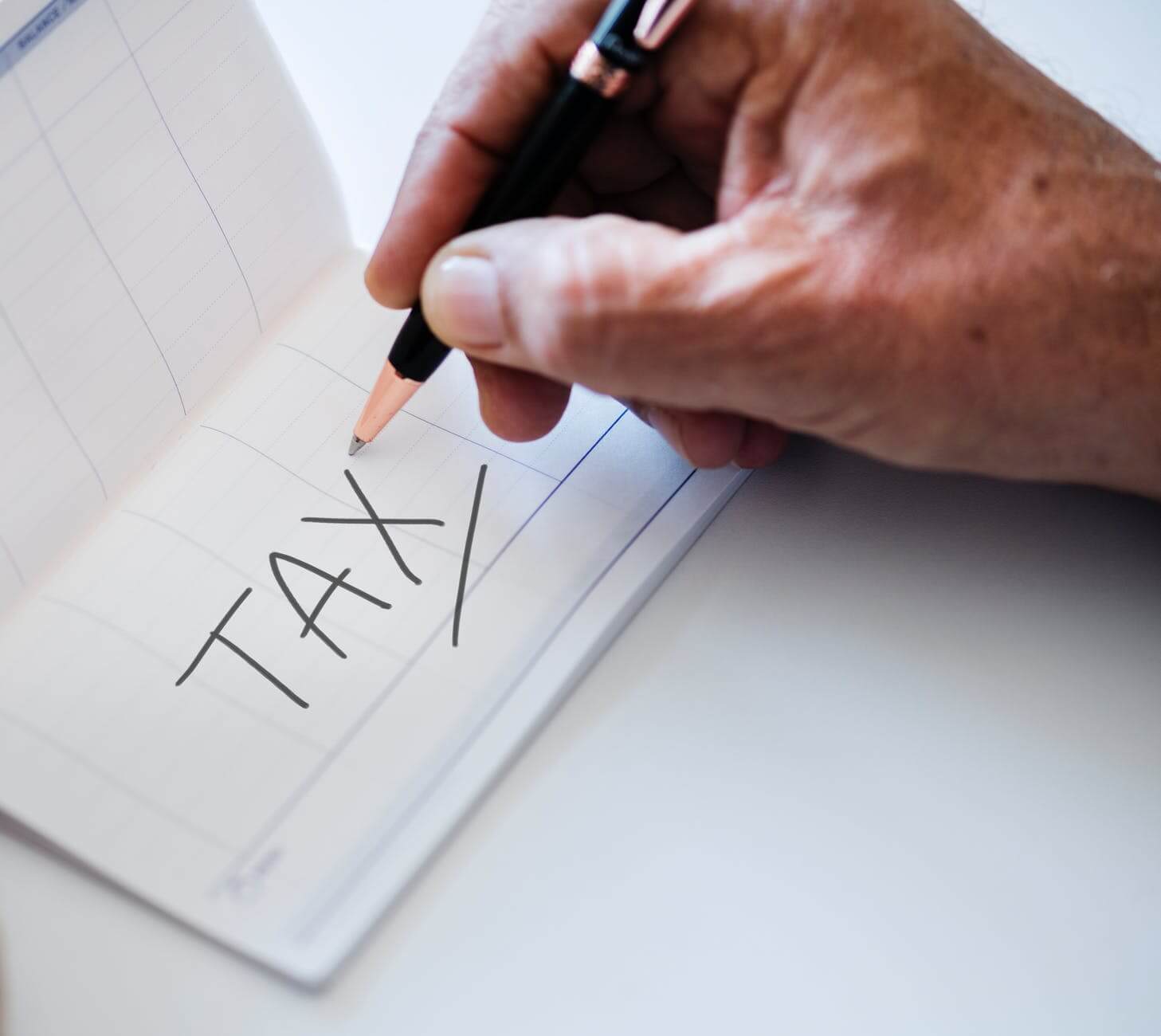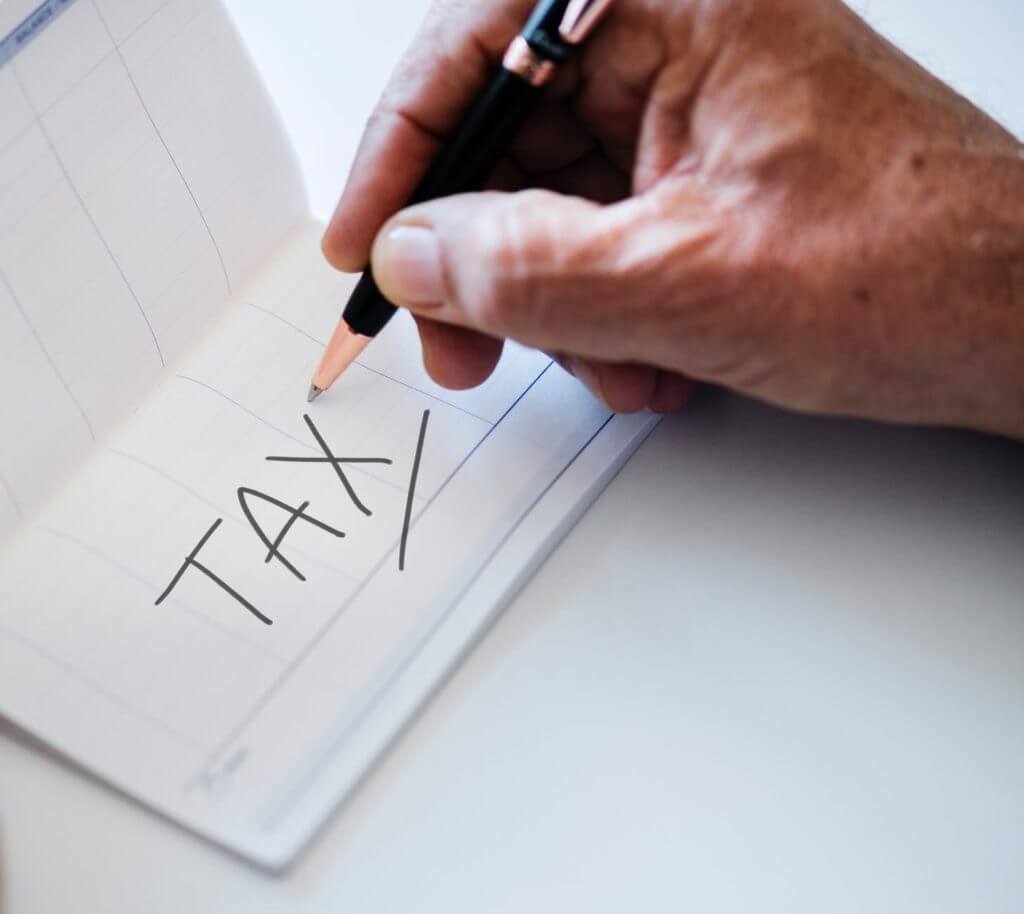 This is obviously more of a seasonal work from home job, as you can count on having basically no social life from February until April. However, you can also try and get some bigger clients that file quarterly so you have more work year-round. This is the perfect work from home job if you have the know-how, because your skills are in incredibly high demand from all the people who don't.
39. Online Notary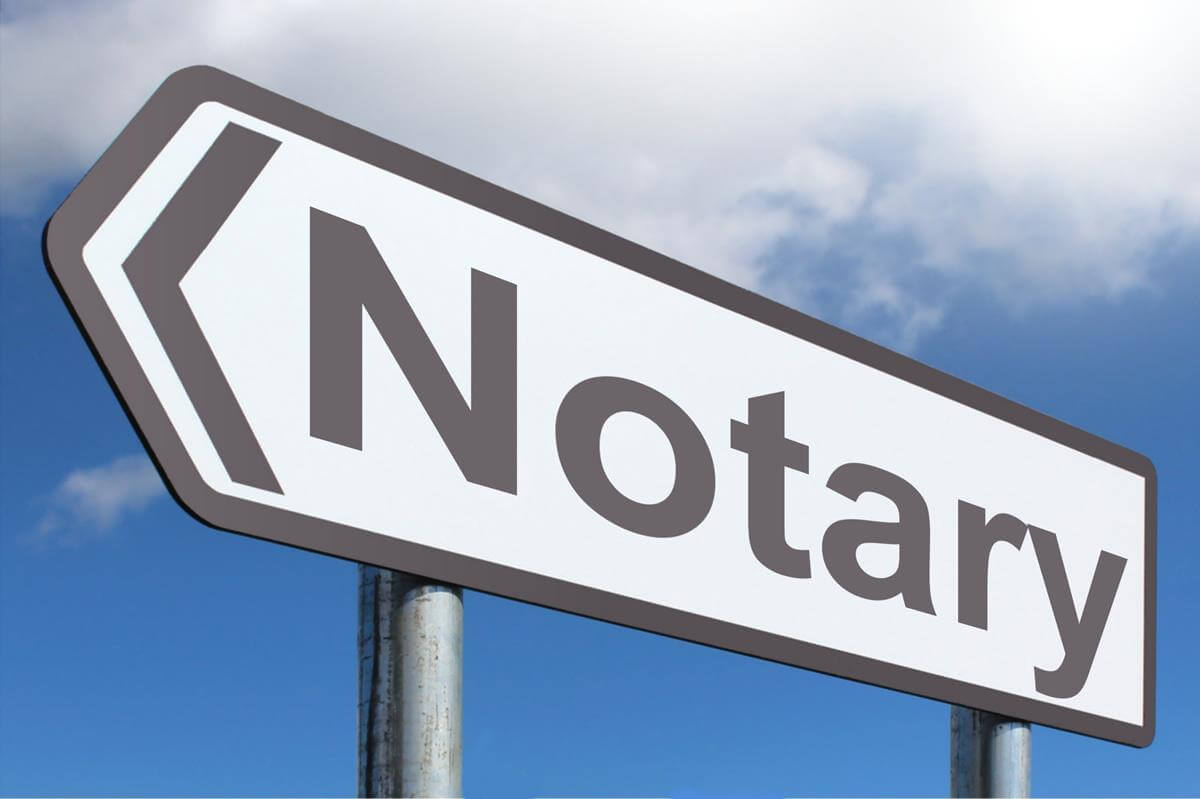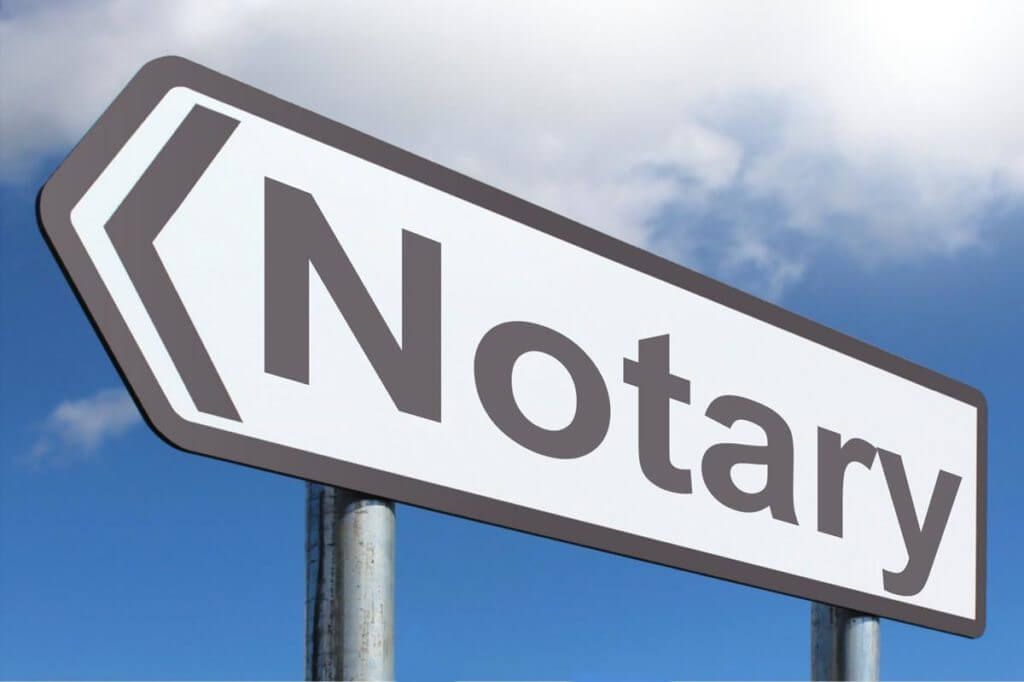 This is definitely one of the easiest work from home jobs you can do once you have all your paperwork in order. People need notary publics for all kinds of important legal documents, for everything from estates to business agreements. Check out what it takes to become a notary public, and offer your services online!
40. Online Personal Trainer
Get paid to be at home and encourage other people to work out and be healthy – if you're a closet gym rat and know a bit about personal training, this could be the perfect work from home job for you. While many personal trainers freelance at specific gyms, working from home and offering online personal training can be the perfect solution for anyone who doesn't have easy access to a gym, an easy schedule, or wants specialized training.
41. Translator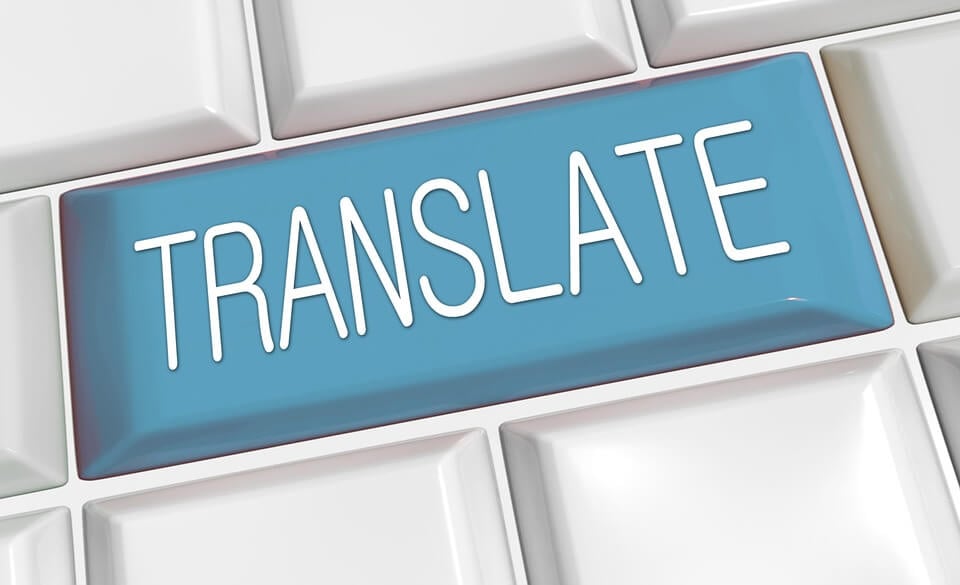 If you speak another language, this is one of the best and most profitable skills you can have. As the world gets smaller and we seek to understand each other better, you can have a work from home job facilitating that understanding.
Work From Home Jobs For Your Inner Entrepreneur
Easier said than done, but if you've been harboring entrepreneurial dreams, try looking into how feasible they are to achieve working from home.
42. Launch up a Startup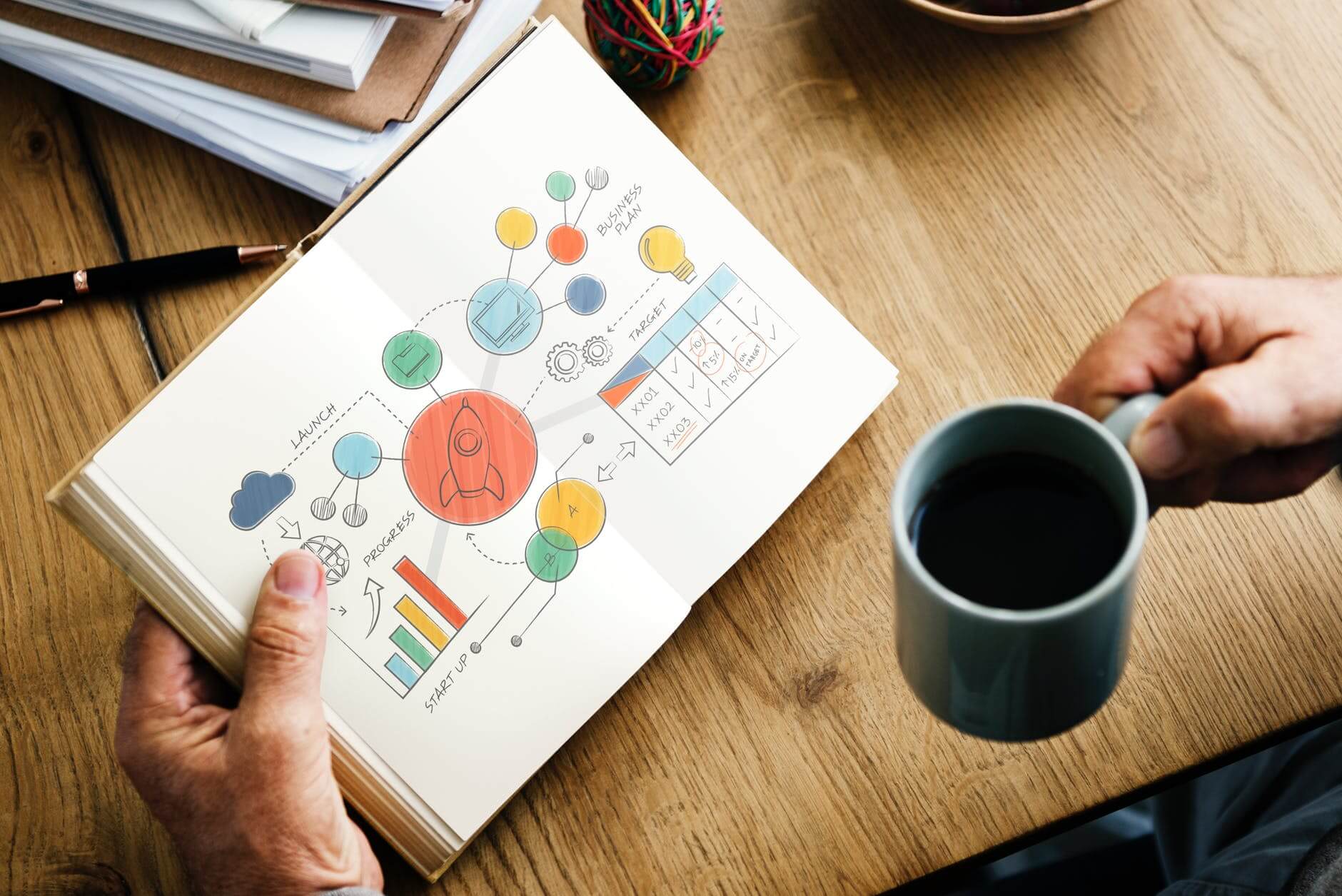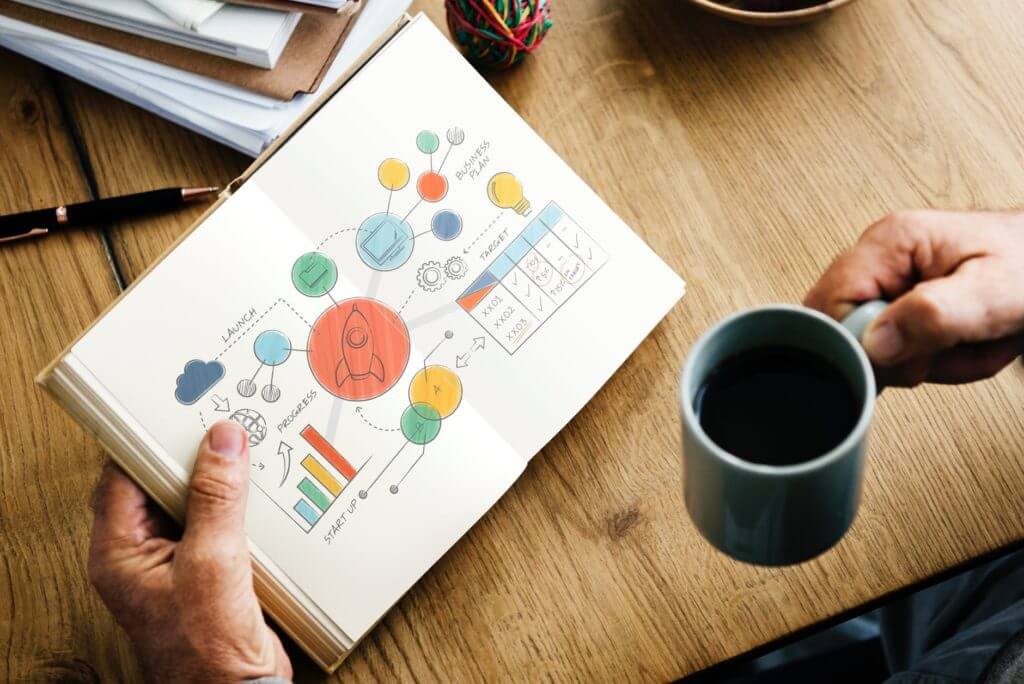 This one can appear deceptively easy—vague enough to seem easy to jump into, but as any entrepreneur will tell you, takes a lot of blood, sweat, and tears. However, you can actually get a start on that idea you've always wanted to make into a reality working from home – do research, validate your idea, and get in contact with people who can make it happen. What have you been dreaming about?
43. Start an eCommerce Business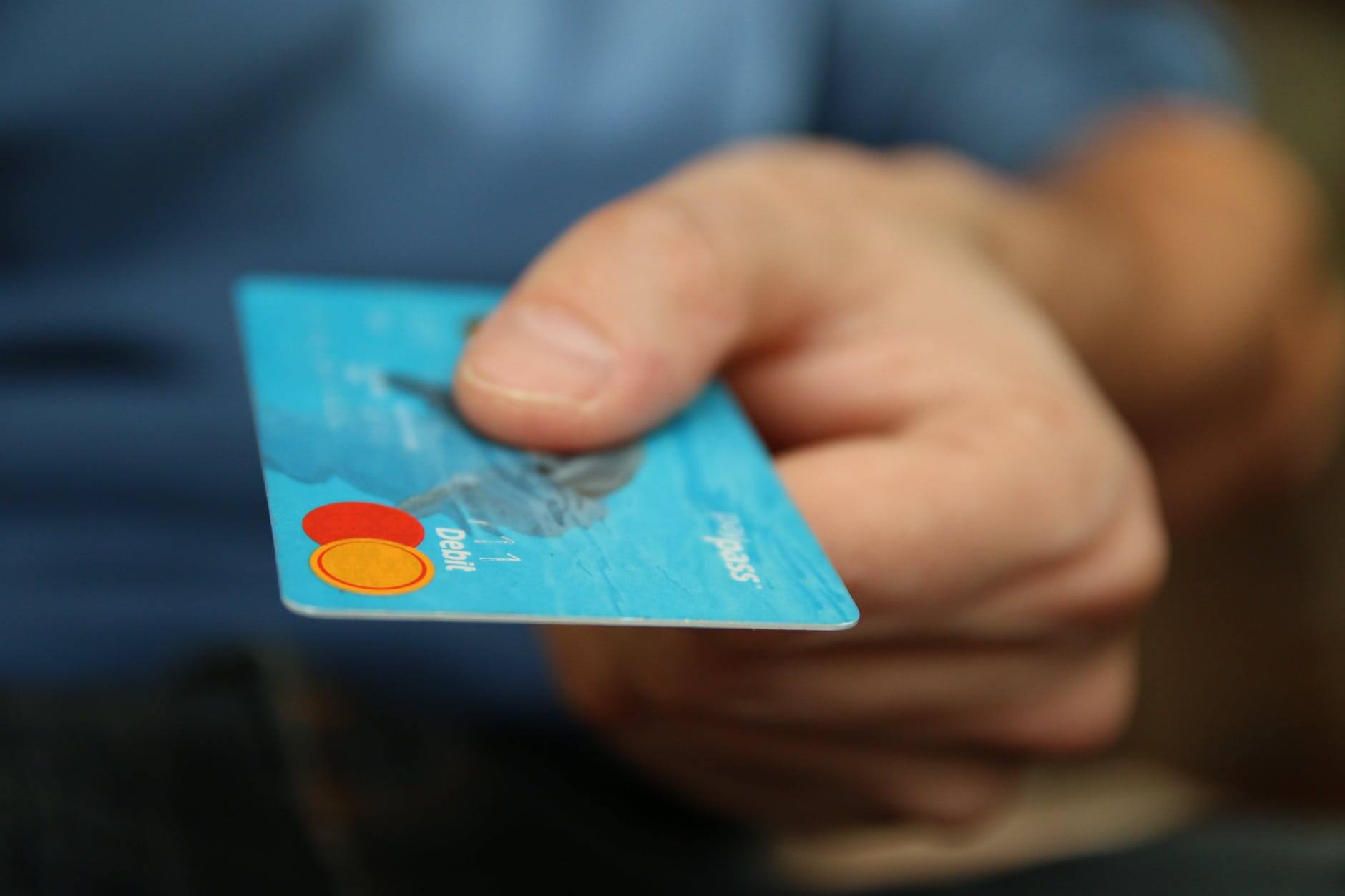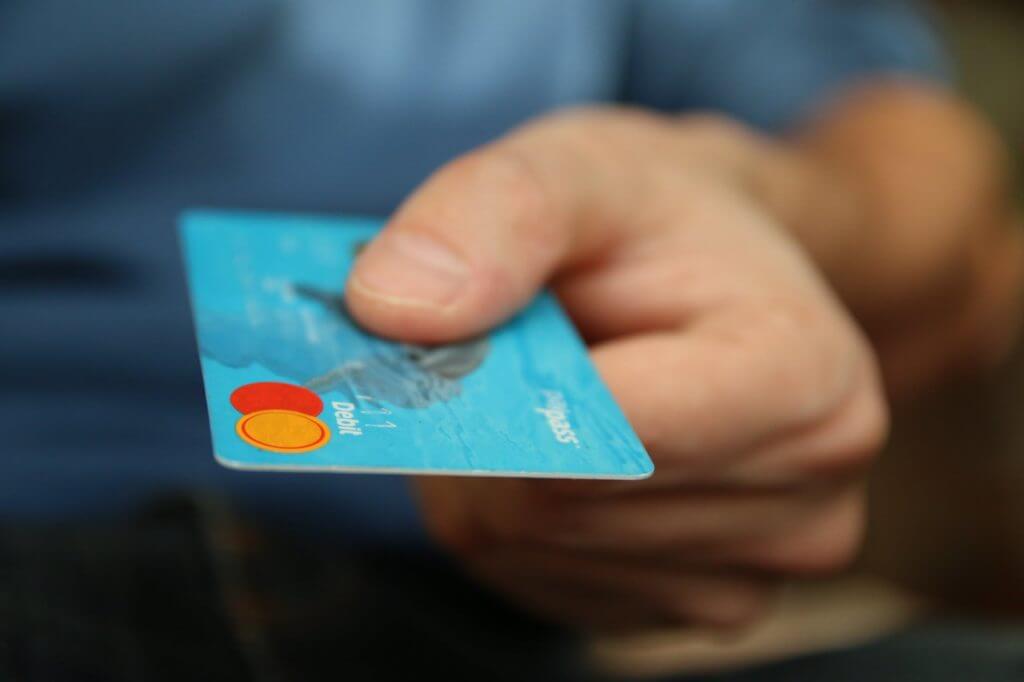 Similar to the above, setting up a business selling things is not easy, but can actually be a great work from home job. As an example, my best friend and I ran a phone case business that started as a work from home side hustle, and grew into a full-time company. We sold our phone cases on Etsy initially, but you can sell your eCommerce product everywhere from Amazon Handmade to trade shows or even from your own site if you use the right eCommerce website builder, depending on what it is. If you want to know more about starting a phone case business, check out my tips here.
Work From Home Jobs Related to Flipping (Buying and Selling)
Think you have a good eye for value – and more importantly, when someone is undervaluing something? Try buying and re-selling for profit. It's risky but the payoff can be huge.
44. Buy and Sell Domain Names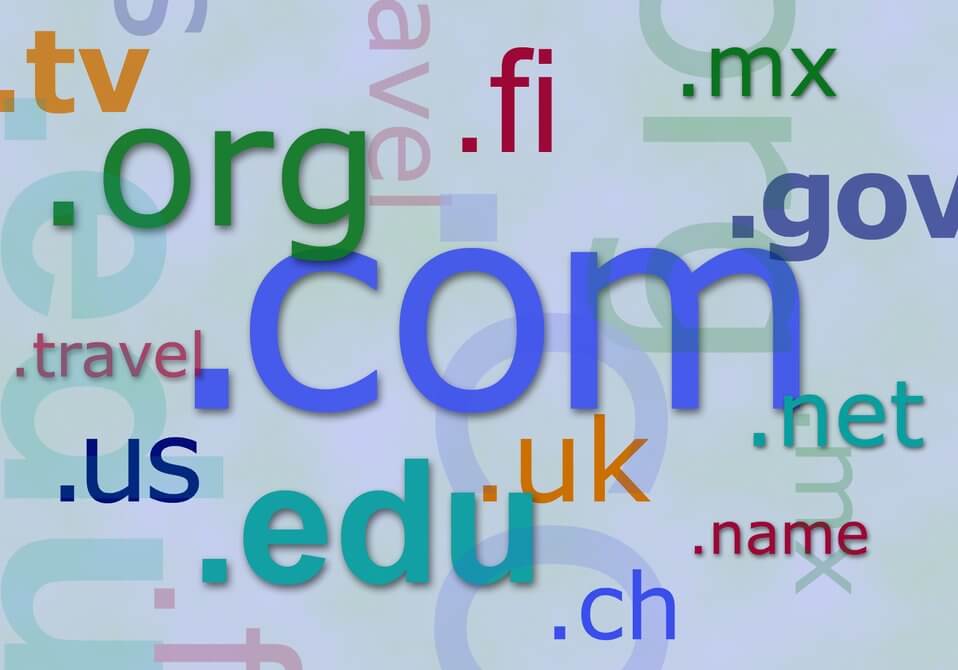 While the bigger, more obvious ones are already taken, buying domains can still payoff big if you have a keen eye for future trends. This is the perfect work from home job because it takes research, patience, and will never make you enough money to become your full-time job, but can payoff in smaller amounts.
45. Buy and Sell Entire Websites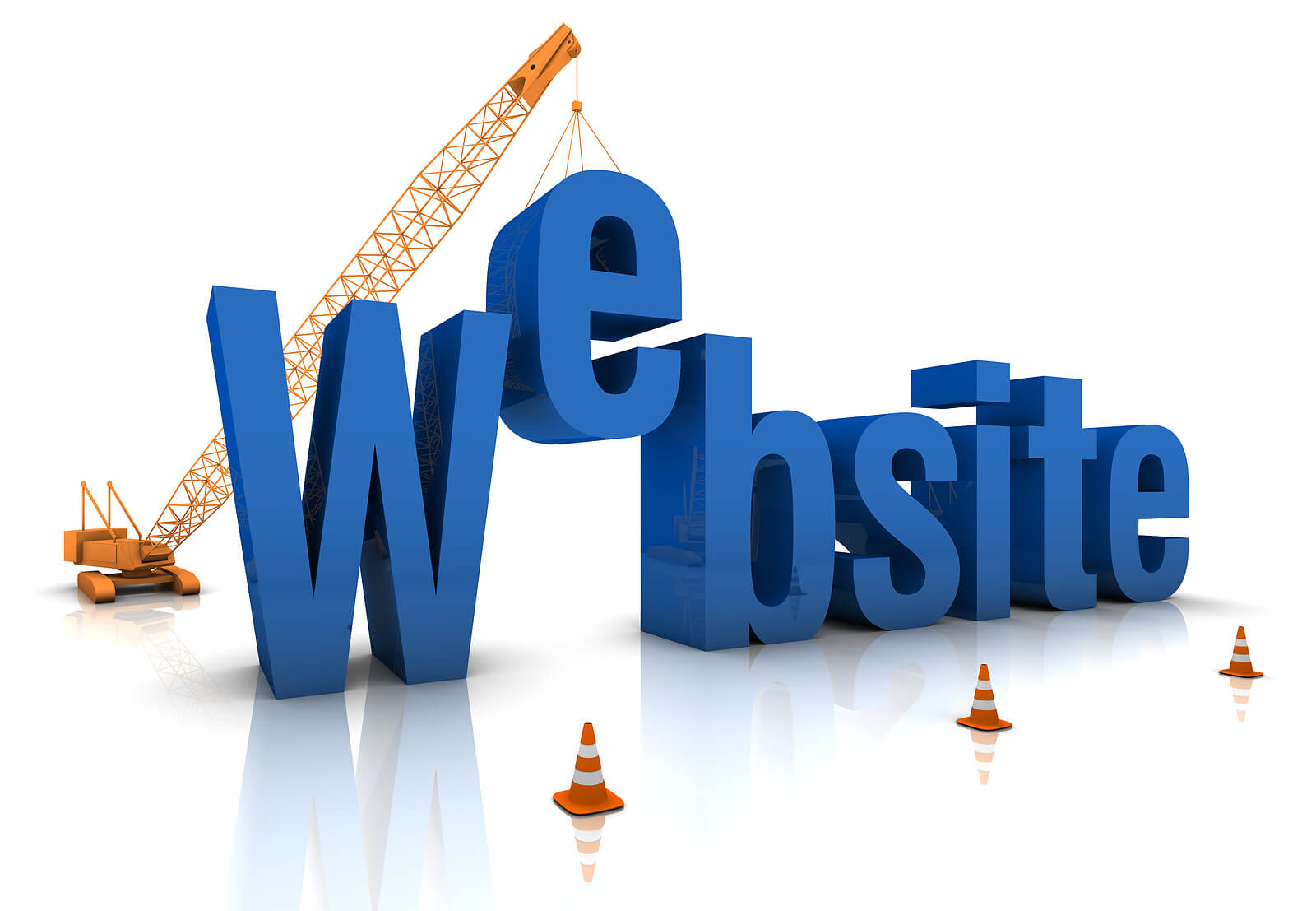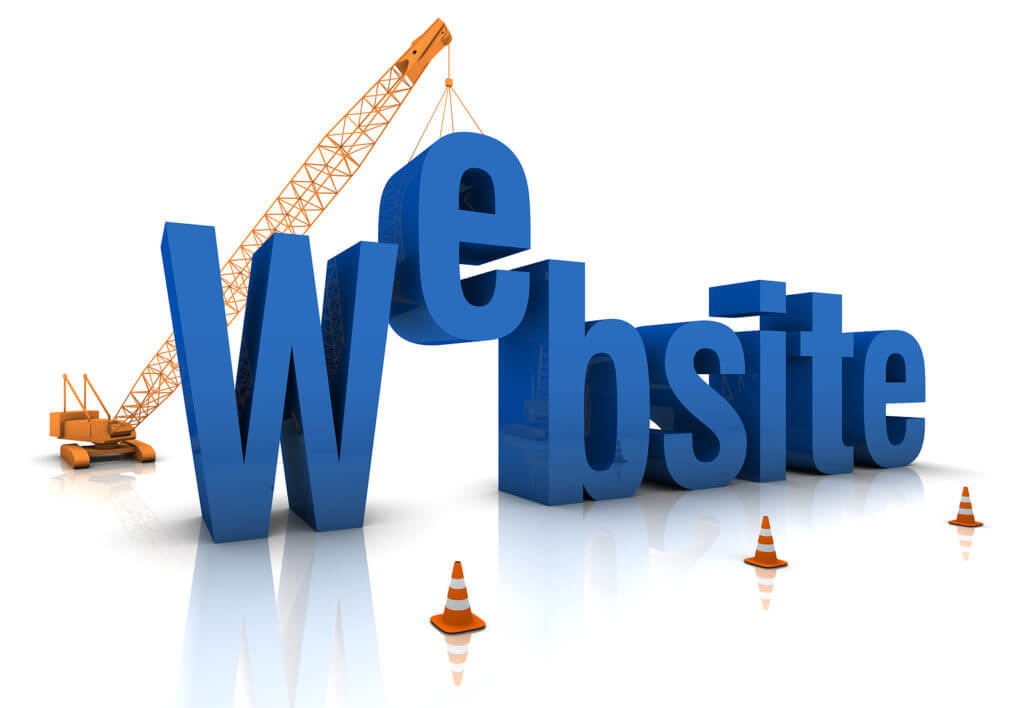 This is kind of like virtual house-flipping – you're trying to find that perfect diamond-in-the-rough website that is being under-utilized and could make some big money if revamped. This takes a keen eye and knowledge of what makes money on the internet in the current landscape. Websites are bought and sold all the time, but of course not all of them succeed, so proceed with caution.
46. Sell Your Own Stuff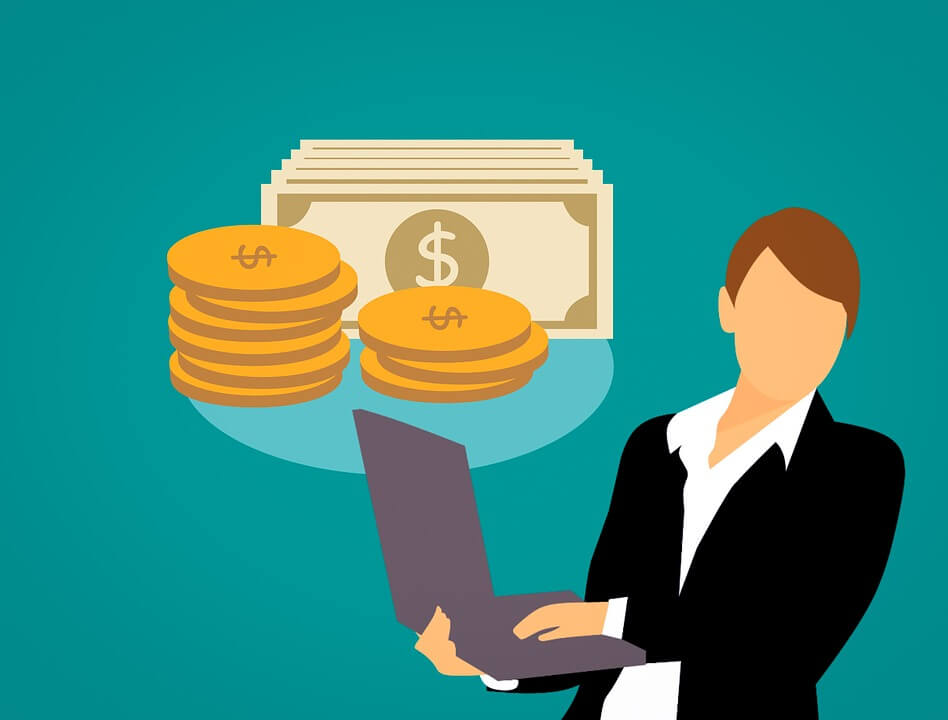 From books to clothes to collectibles, you could be sitting on a windfall in your very own home. It's kind of a human tendency to be a bit of a hoarder, holding on to things we think we'll use, we thought we'd like, or that we can't be bothered to give away. But what if it was your job?
Consider a work from home job selling your old junk. It's like getting paid to do spring cleaning! Do some research to find out what you have that might be worth some money, take nice photos, and put them up for sale on an appropriate marketplace (got some weird tiny sunglasses an Instagram influencer would die for? Try Depop).
47. Buy and Resell Products with Dropshipping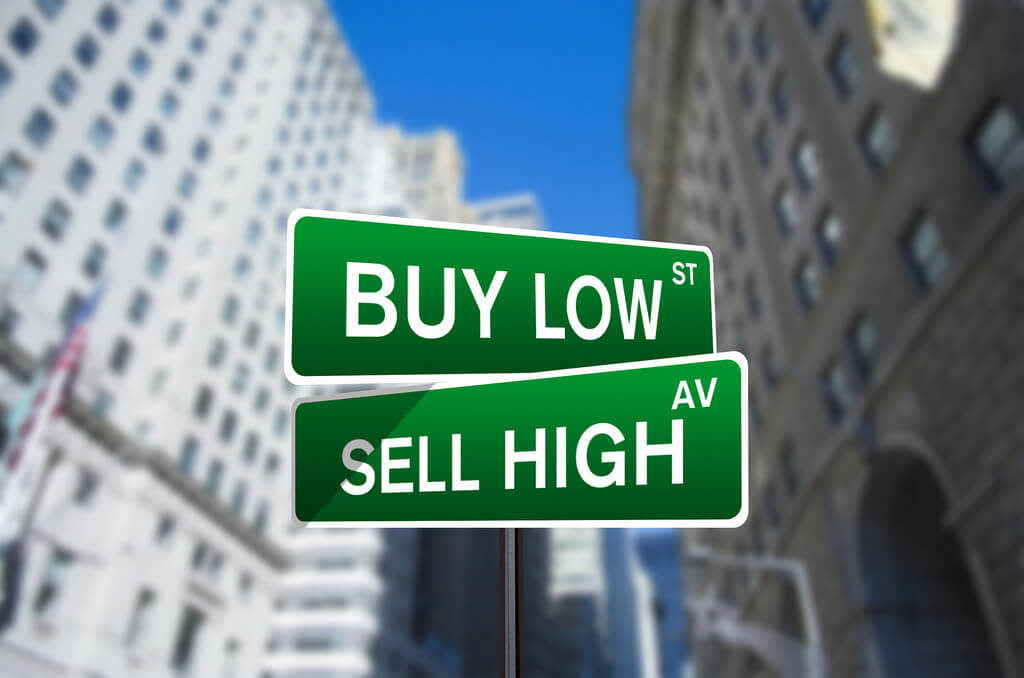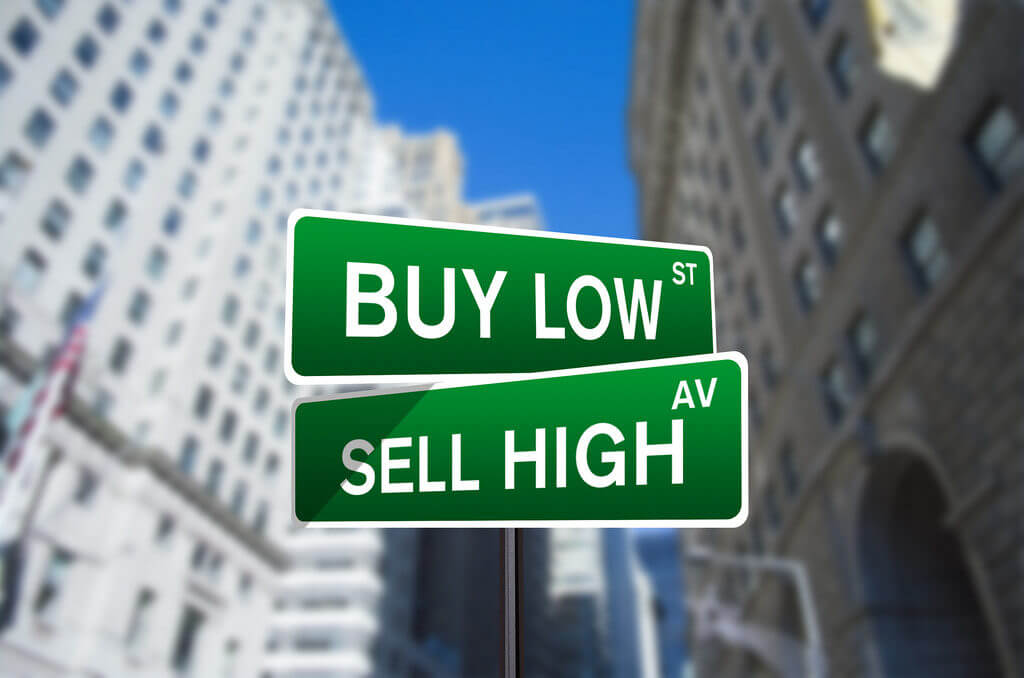 One way eCommerce stores stock up their shelves is by using the dropshipping method. What's special about this business model is the fact that you can buy products from vendors and resell them in your online store without managing a physical inventory nor worrying about shipping. Suppliers usually offer plugin solutions that enable dropshippers to connect their eCommerce websites with the suppliers' inventories and install the product catalog in their stores. Additionally, the vendors also take care of the product's delivery, dispatching the orders directly to your customers. Having known this now, you'll surely agree that starting dropshipping is certainly a convenient way to make sales from the comfort of your home.
Work From Home Jobs in Coaching, Teaching and Advising
Think you need a teaching degree to teach anyone anything? Think again.
48. Teach Music Online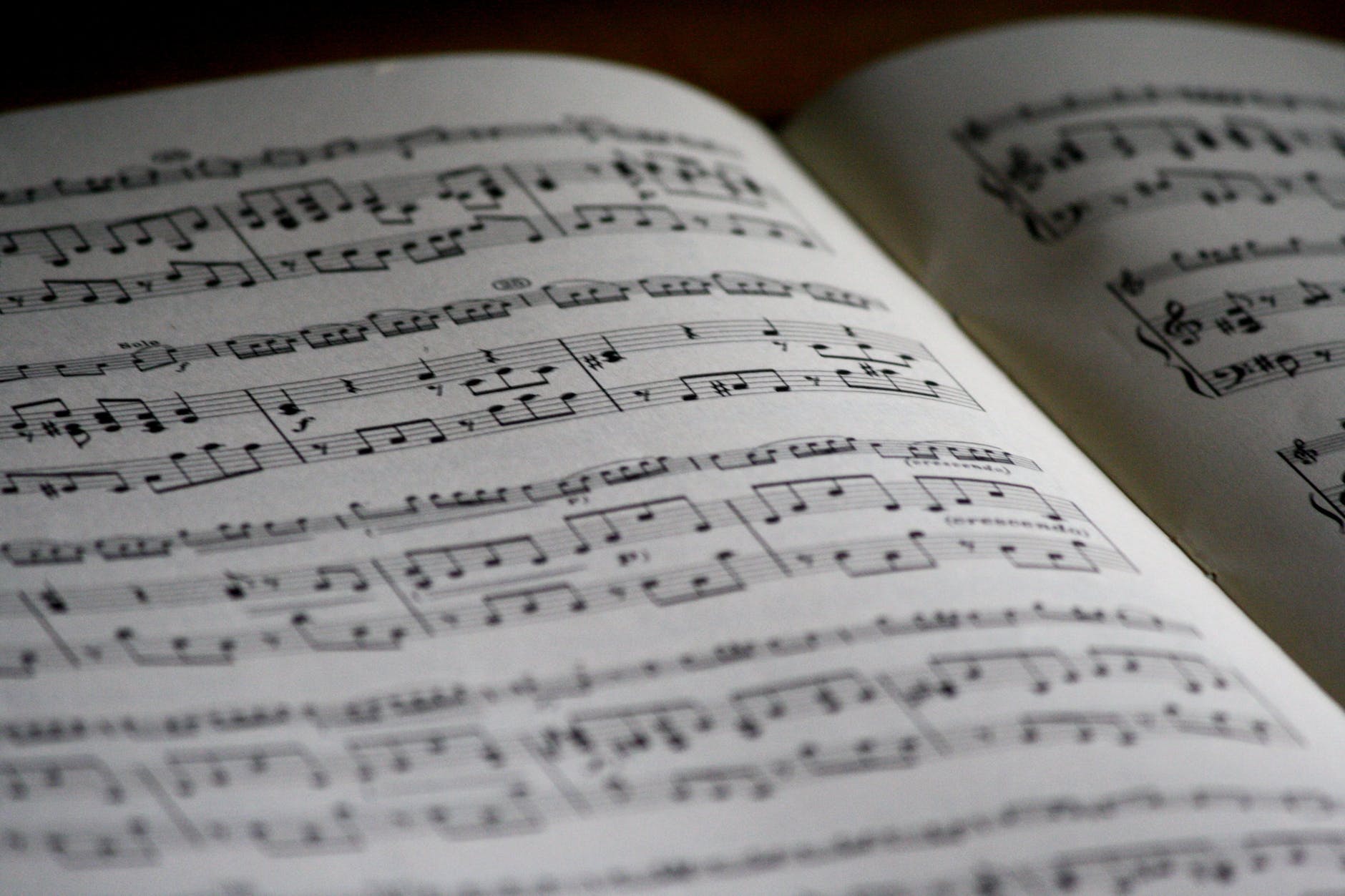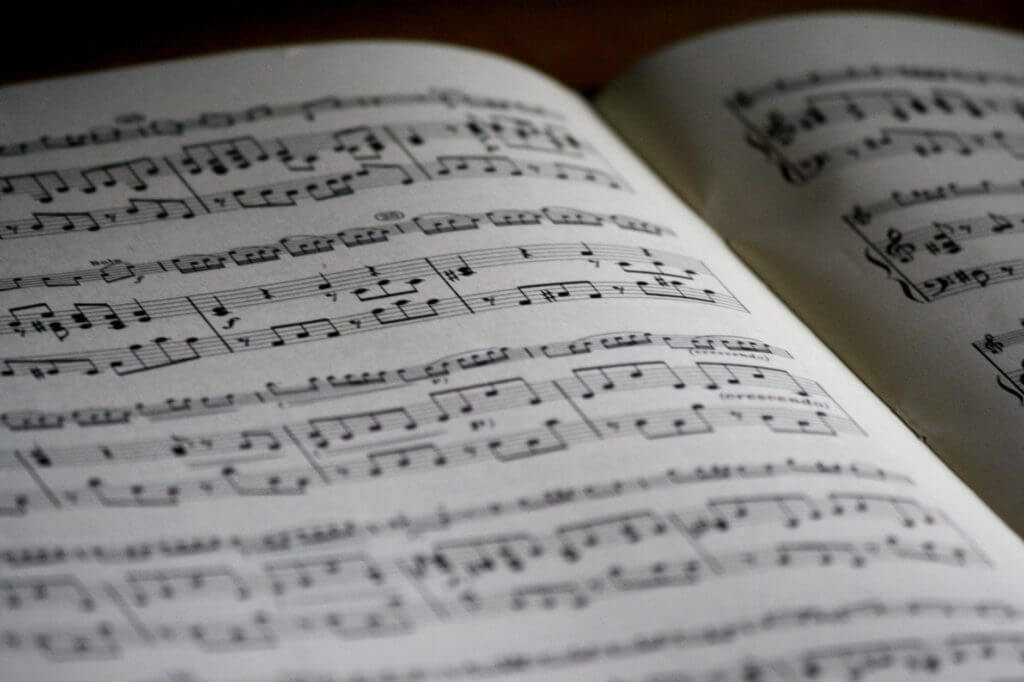 If you only knew how many people regret quitting learning a musical instrument when they were kids. There are just as many adults wanting to re-learn an instrument as there are parents trying to get their kid to learn – you can teach them both! This has to be one of the best work from home jobs, because you get to do something you love, get paid top dollar for it, and not really have to leave your couch.
49. Teach English Online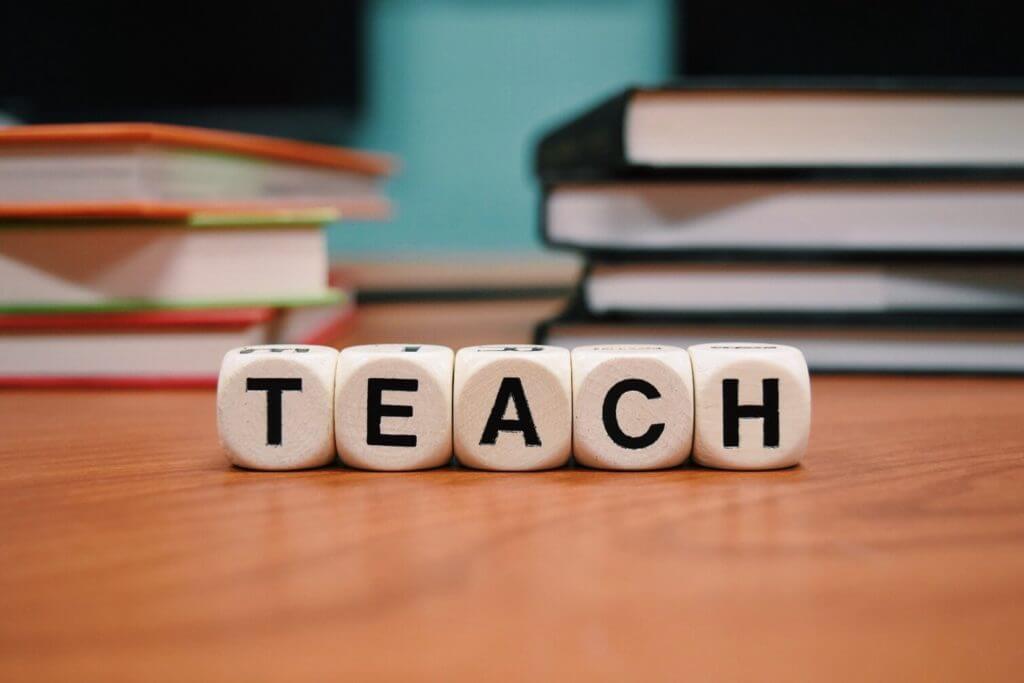 I'm assuming if you made it down here you speak English, so why not take this as a job you can do from home teaching other people? People all over the world are looking to learn English, and the best way to teach them is online. You can get an ESL (English as a Second Language) teaching certificate you can be a little more official and charge more money, or you can find people who are interested in conversing just to practice. Be sure to check out sites like Skooli and ZipRecruiter.
50. Online Dating Consultant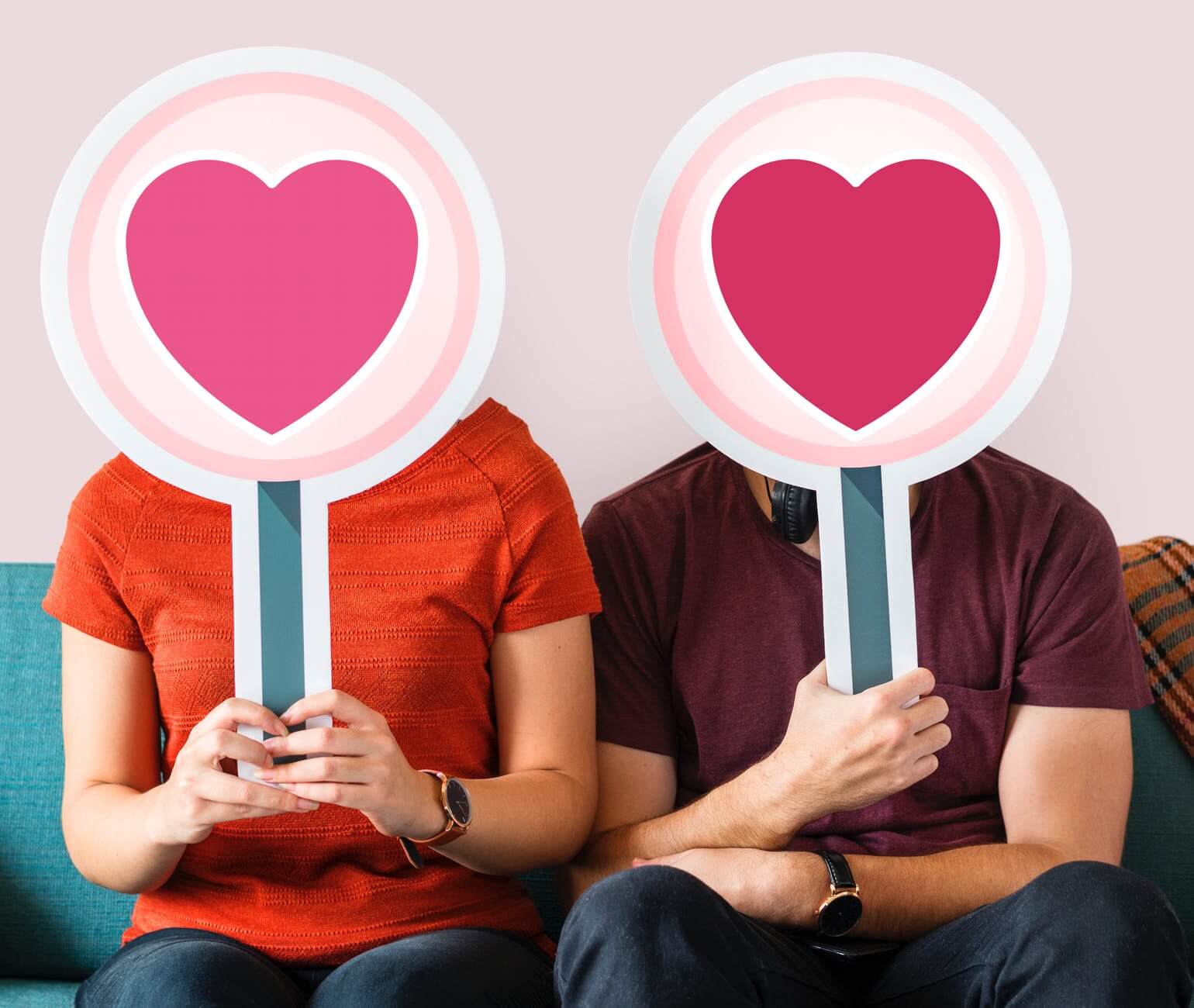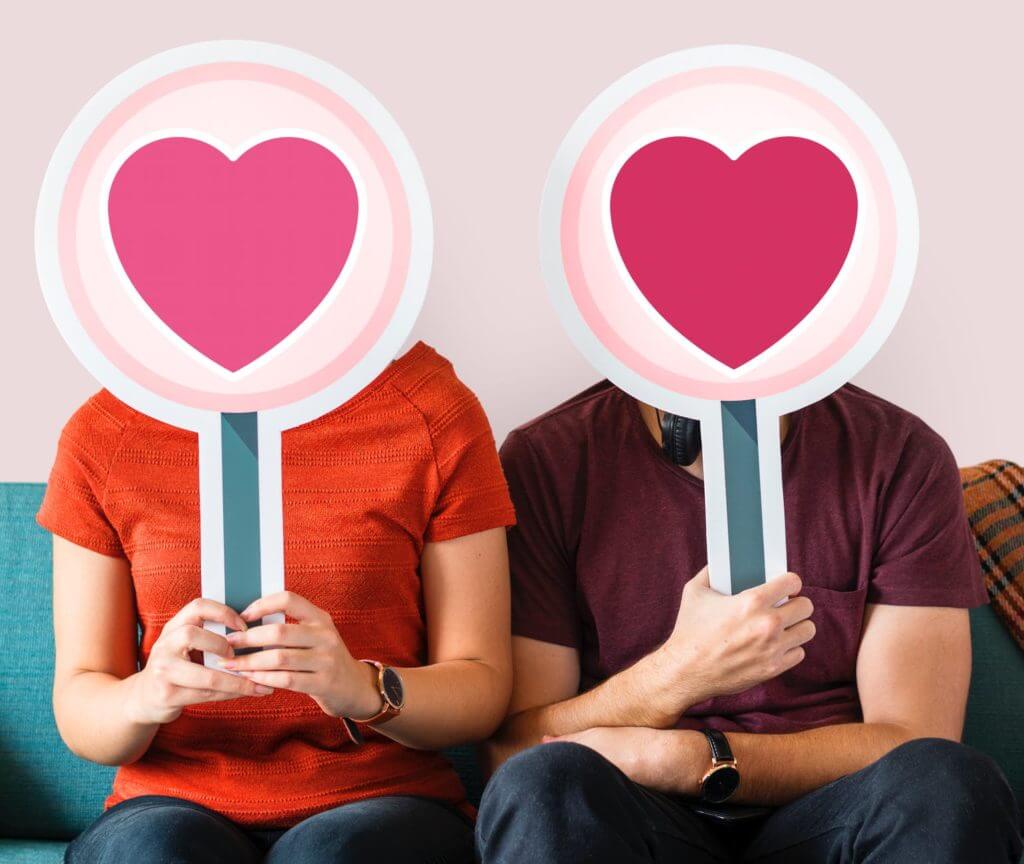 Dating doesn't come easy for a lot of people, and in the age of swiping, ghosting, and FOMO, people need more help than ever. Maybe you have special insight into relationships, maybe you just understand people really well – have you thought about a work from home job helping people date better? You could help people with how to write their profile, what to say, or skip the online dating altogether and play matchmaker – you never know, maybe Will Smith will end up playing you in a movie.
51. Travel Consultant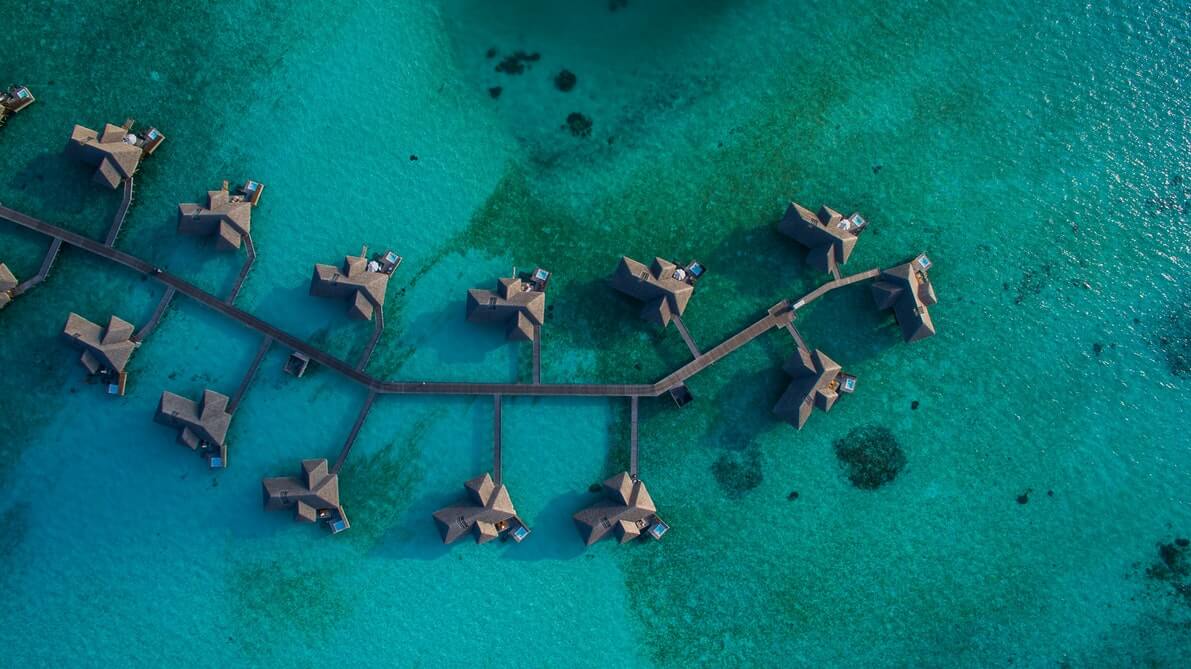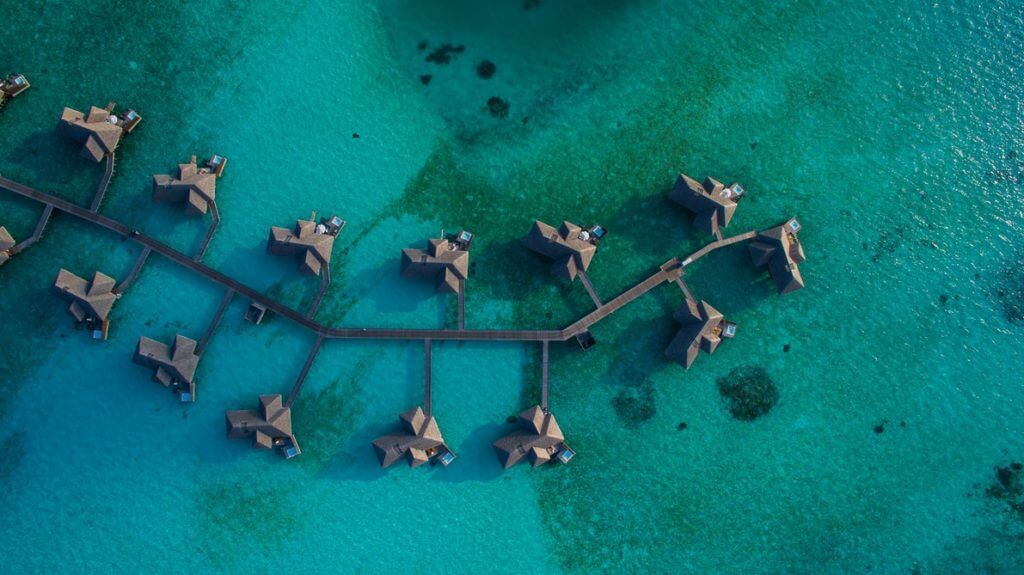 Friends' jaws drop when they hear where you're going next, how little you paid for your flight, and what an awesome trip you have planned. Why not plan some of those trips for other people? If this work from home job planning fun trips isn't motivation to whip out your laptop and explore, then I don't know what is.
Working from home as a travel consultant is as easy as hunting for flight deals, getting known for being on top of the best promotions and coolest places to go, and convincing people to throw you some cash to put it all together for them.
Work From Home Jobs With No Experience Necessary
You may be reading some of this and thinking, I don't have the capital to invest in buying and re-selling, or the knowledge and skills required to teach something like a musical instrument. Luckily, there are plenty of work from home jobs that require no experience at all!
52. Transcribing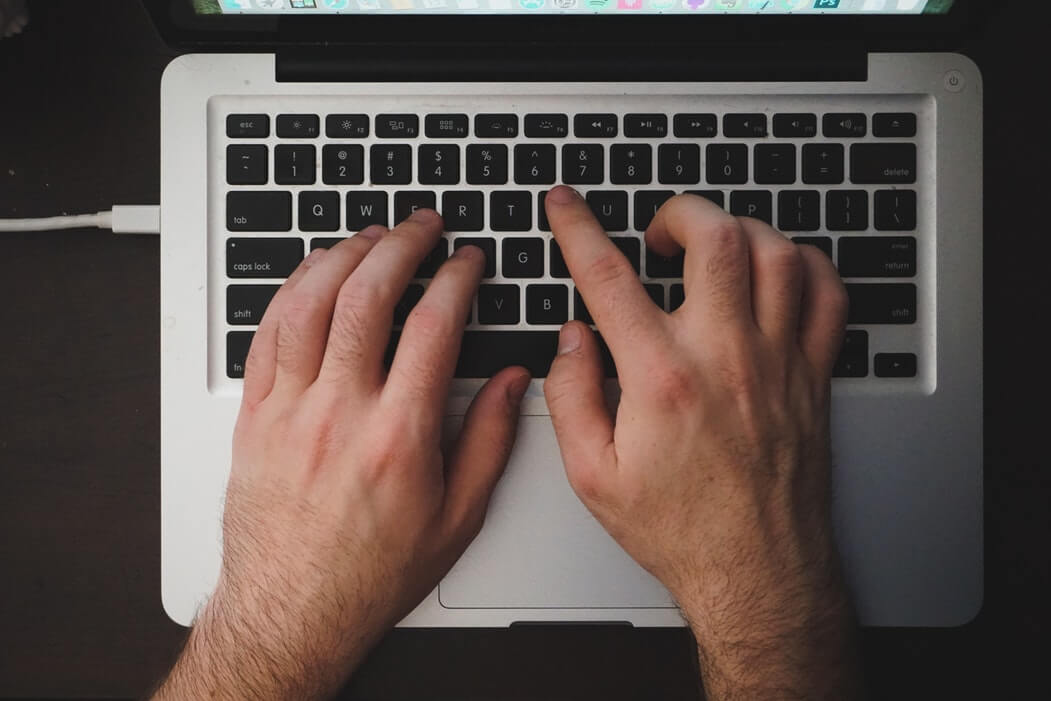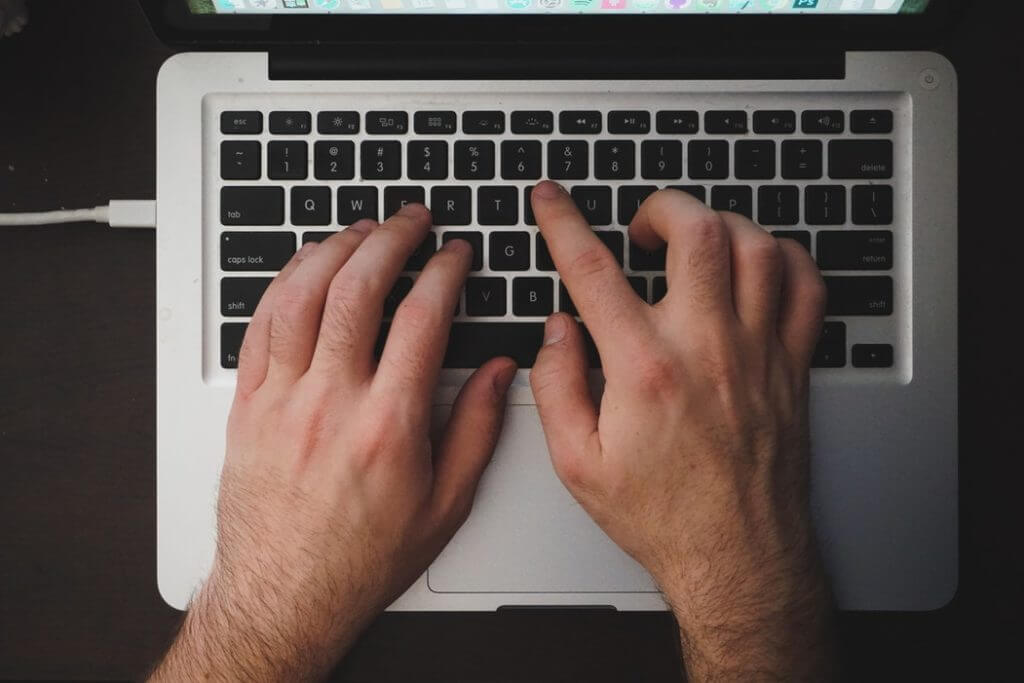 Transcribing makes the list of best work from home jobs because of the lack of experience required to get started. Have ears? Can type? You can work from home doing transcriptions.
Everyone from journalists to lawyers have audio that they need transcribed and don't have time to do it themselves. This is where you come in! No experience required. However, if you have any sort of technical background, like medical or legal, you can get paid even more. For this, I recommend going straight to a transcribing agency instead of checking the major job boards, as they will pay typically $15 to $25 an hour.
53. Clean Up the Web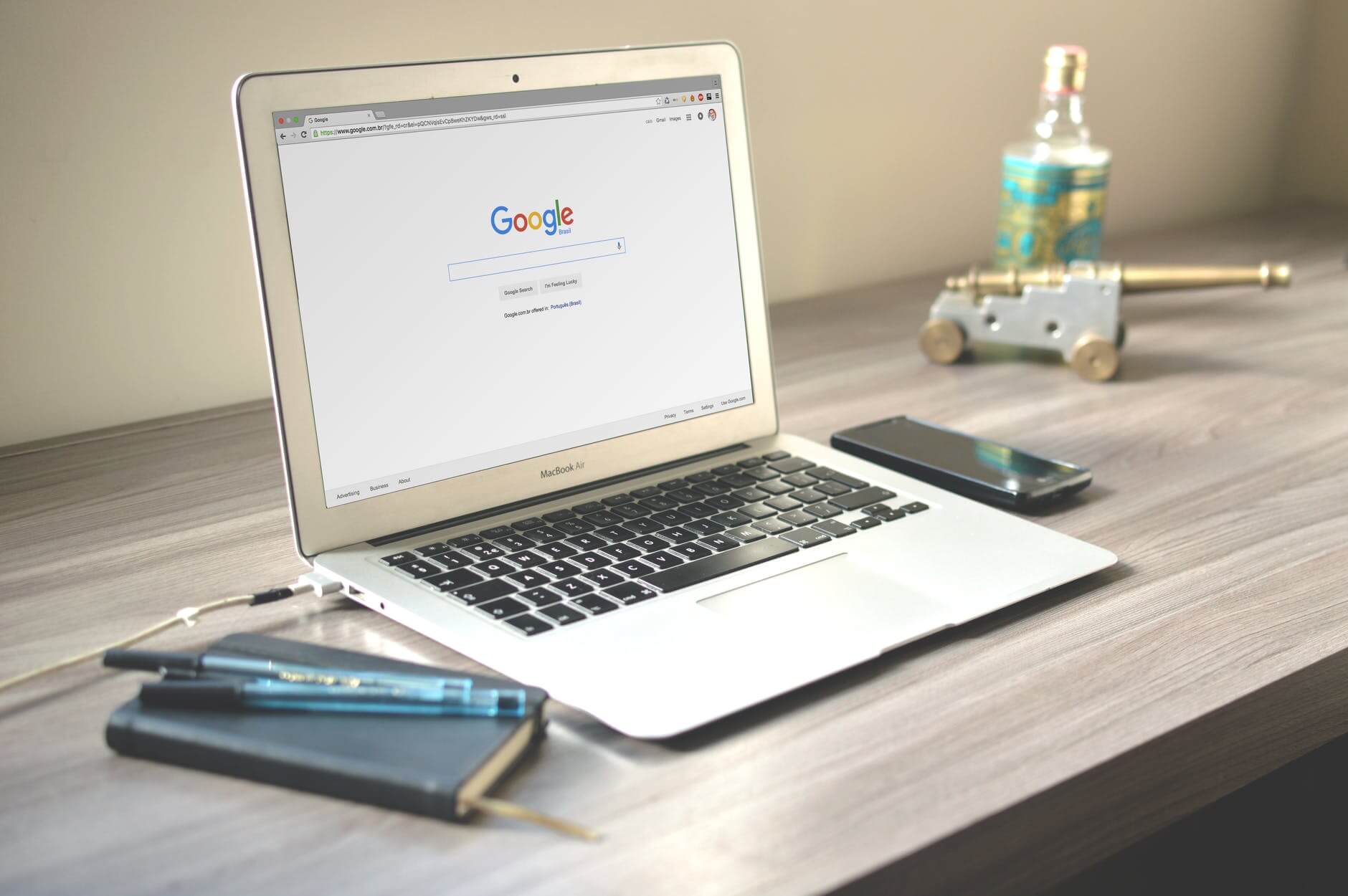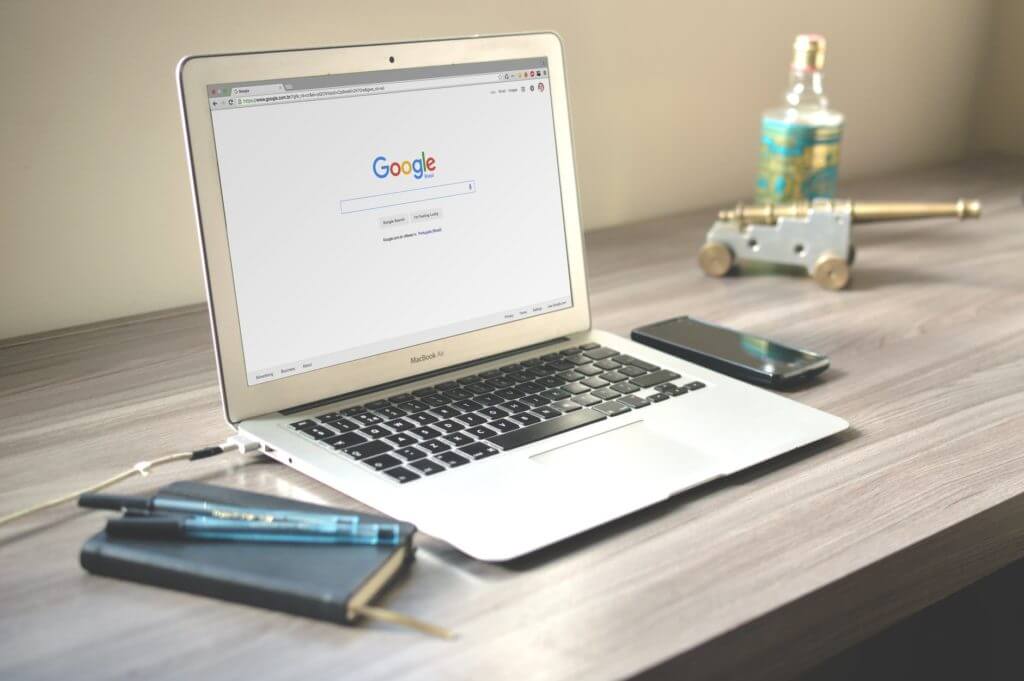 Believe it or not, as automated as the internet has become, there are still humans hard at work making it all happen. One of the areas where our robot overlords still need our help is in search engines. If you've ever been on google and got results that baffled you, this is where search engine cleaner uppers come in.
Aside from search engines, websites will often pay to see how they need to improve their site for visitors, and social media applications will also pay for statistics on usage. Companies like Appen and The Smart Crowd post work from home jobs to clean up the web all the time, so check them out.
54. Micro Jobs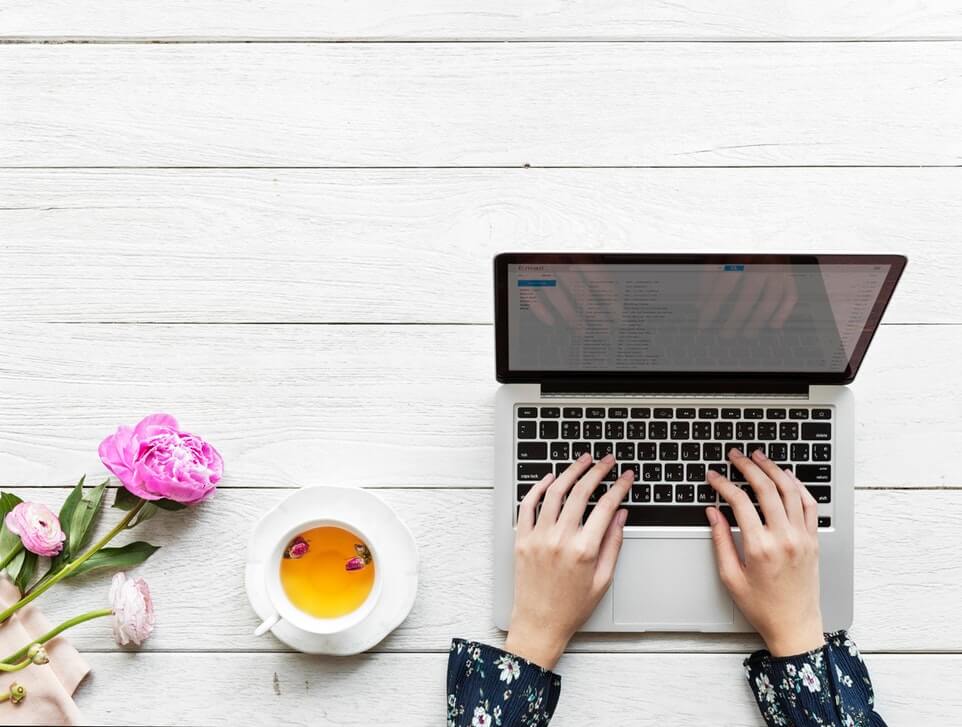 Micro-jobs are basically small, quick, and very random jobs posted by people all over the world. When someone needs a lot of tasks done that are fairly simple, they will post it to Amazon Mechanical Turk, who will pay participants a small sum of money to complete the task – usually from a nickel to a quarter.
But – this one comes with a huge but – as work from home jobs go, just do this one for a bit of extra cash. It's not really recommended to try and make a lot of money or invest a ton of time into. For people living in the US, the cost of living is usually so high that your time is worth more than Mechanical Turk pays. It still makes the list because it's very easy to get started on and do, but as with all the suggestions on this list, do your research.
55. Test Websites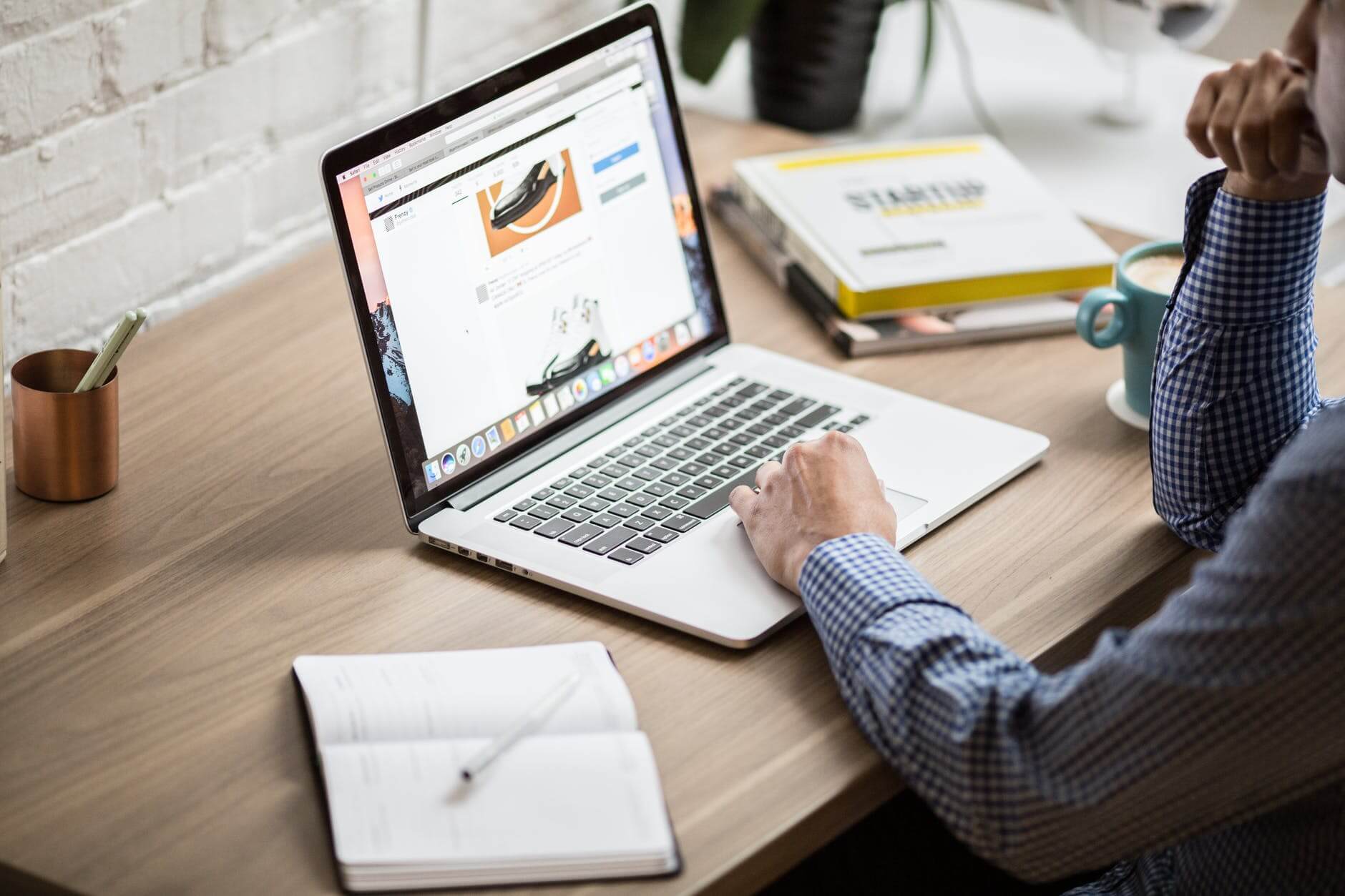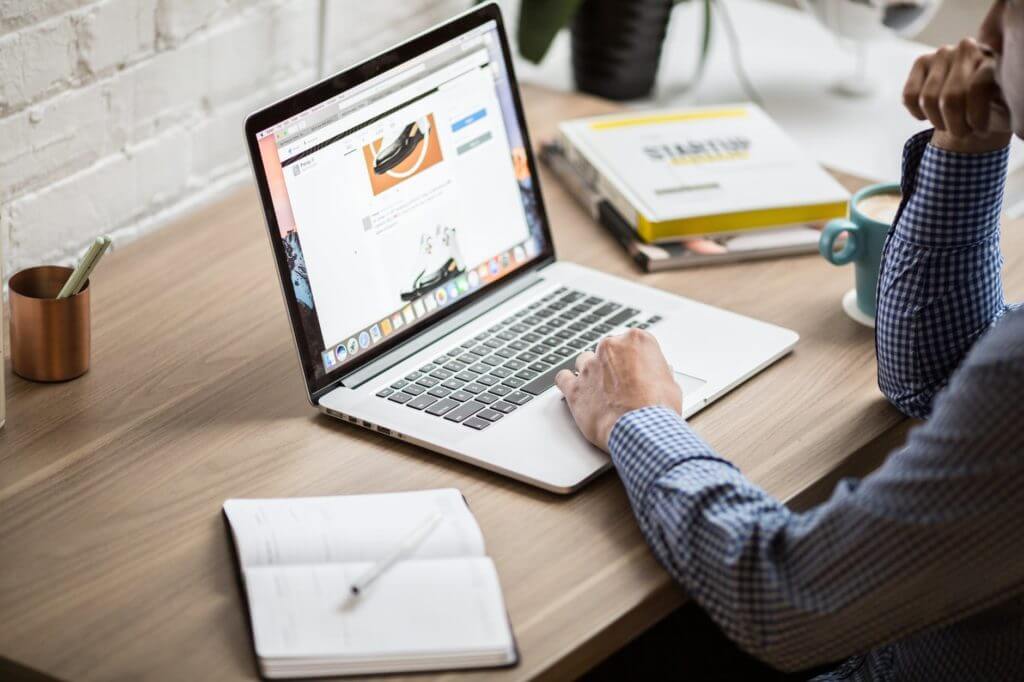 Have you ever visited a website and thought "NOPE" in the first two seconds and clicked the back button? I bet you formed a lot of thoughts and impressions about that website in the two seconds you were on there – like the layout and design was terrible, or the navigation bar was impossible to use.
What if I told you there were work from home jobs that pay you to tell all those thoughts to the owner of the website? Check out services like User Testing, Userlytics, and TryMyUI to get started.
56. Take Online Surveys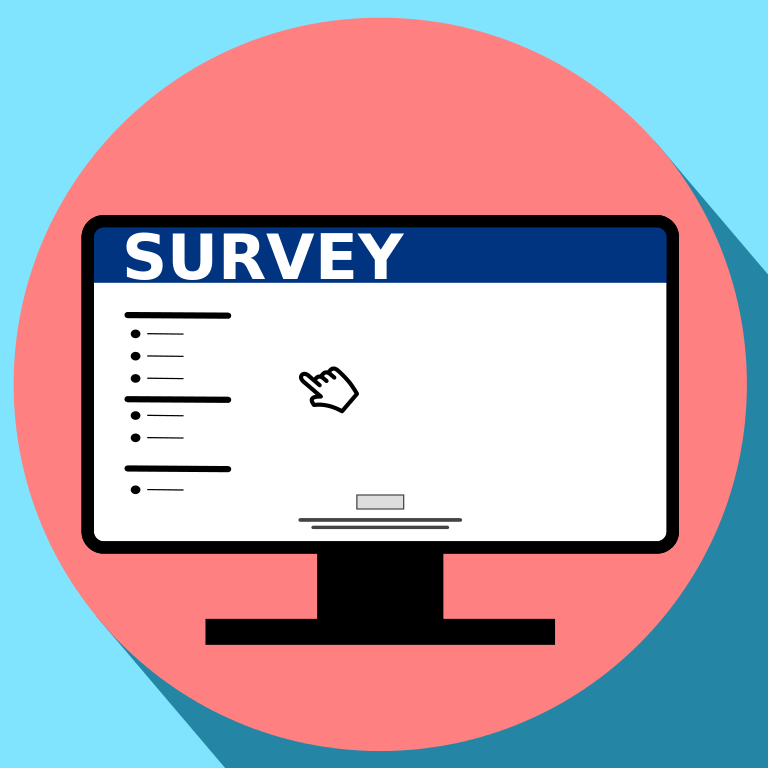 This makes the end of the list on best work from home jobs because taking surveys online are a pretty painless and quick task – they just aren't great for making tons of money or doing anything all that interesting. Check out sites like Survey Junkie and InboxDollars, but if you want to make more than some small spending money, check out the rest of this list for much more long-term jobs you can do from home and earn a living.
57. Which WFH Jobs Did I Miss?
What other work from home jobs have you done that you enjoyed?
What did I miss? Share your work from home job ideas in the comments with us below.