Choosing to invest a significant amount of my time (and money) into building my marketing skills has been one of the best decisions I've ever made.
Not only have I been able to transition a number of my marketing skills directly into side hustles (freelance content marketing being #1), but my marketing skills have also gone on to help me scale multiple full-time businesses over the years.
And the best part is… I'm far from being the only one who's done this.
Today, I want to introduce you to a friend and reader, Jake Kurtz, who's taken the marketing skills he's been paid to build through his day jobs in marketing over the past few years, and turn them into side hustles in the world of freelancing and blogging, himself.
Here's Jake, hailing from the beautiful sunshine state of Florida…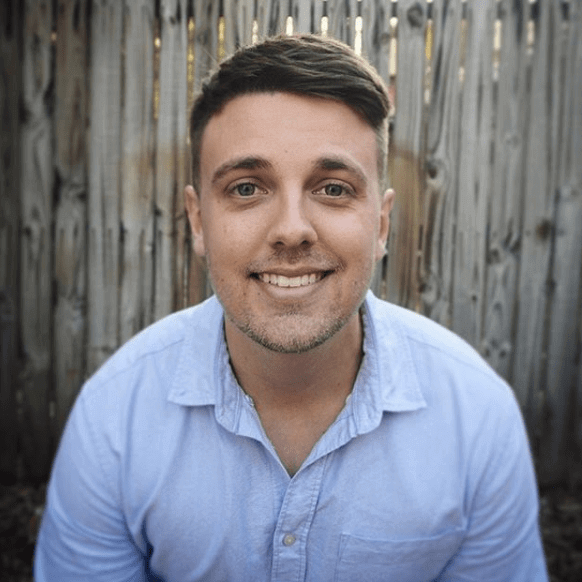 Now, I'm turning this post about all of the best marketing skills you can quickly transition into a side hustle—over to Jake.
Here's Jake:
Sometimes, regardless of what you're is making at your full-time job, it just doesn't feel like enough.
If you're like me, you're a little obsessed with how much money you're bringing in.
Maybe you have an Excel sheet or Google doc template that lists out your expenses and keeps track of your income, so that you can at least have a general idea of where you're at by the end of each month.
I hate to say it, but a lot of the time when we (myself included) look at that breakdown, we get uncomfortable with how much we have left at the end of the day.
Enter… the side hustle.
It's no longer just a nice little benefit when you have side streams of income, it's becoming mandatory if you want to get ahead today.
Having a side hustle eases some of the pressure of only having one or two set paychecks per month that don't increase. With a side hustle, you're able to set your own freelance rate, charge what you want for your digital products, and determine your own destiny.
(Side Note: I don't network too heavily with other bloggers, but as I've met, talked to, and bounced ideas off of Ryan, I've been blown away by his knowledge and experience in starting and coming up with hundreds of side hustle ideas that make sense and make money. So if you're here for the first time, you are ABSOLUTELY in the right place.)
If you have marketing skills…
You are in luck.
There are so many marketing skills (and blogging skills for that matter) you can take from a marketing-related job, apply them outside of work for others (or for growing your own project), thus building a profitable marketing side hustle.
Just avoid getting yourself into trouble.
Keep in mind… if you are starting a side hustle while still working full-time, be sure you are doing it within legal and ethical guidelines to avoid upsetting your company. The last thing you'd want to happen is to get terminated from your full-time job if that is still your primary source of income.
What this means is… if you're working at an ad agency on a healthcare client, don't go pitching your marketing services to other healthcare companies. Or if you work for a car dealership's marketing team, don't go pitching your marketing services to other dealerships.
Conflicts of interest are guaranteed to get you in huge trouble and potentially fired.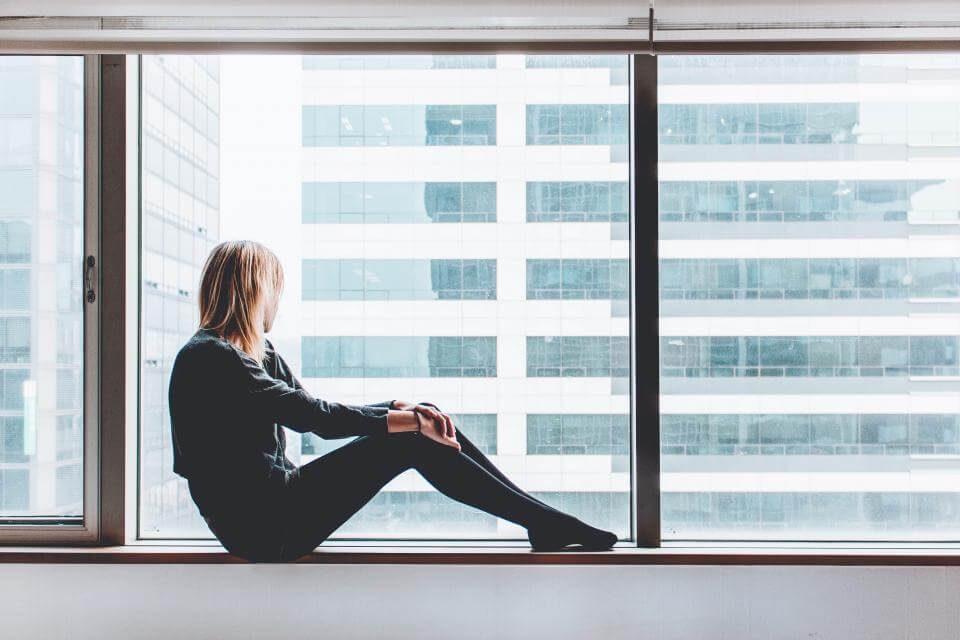 If you want to be 100% sure you're in the clear with your side hustle, start by listening to this interview Ryan did about the legalities of having a side hustle (and how to avoid getting fired) with a startup attorney—Side Hustle Law 101.
Be honest and upfront with your boss and higher management at your existing company. Let them know what you're doing. Make sure they're clear that you will not be working on your side marketing business during work hours, on work equipment, or in similar industries.
This is particularly important with agencies where you work on multiple clients.
All that being said, today I have compiled a list of 35 marketing skills that you can easily learn in full-time remote jobs, then take and branch off into your own profitable side hustle working from home.
Five Key Groups of Marketing Skills:
We're going to be talking about five distinct groups of marketing skills here today, all with slightly different applications for how they can be used within creating your own side hustle—many of which will be related to starting to freelance.
Paid Marketing & Media: Side hustles that involve managing your client's dollars and getting their name out there through paid advertising channels.
Non-Paid Marketing: Side hustles that don't involve the client spending any additional dollars on media (only paying you), but still getting the word out through effective marketing channels—things like building out and executing on a content marketing strategy.
Creative Marketing: Side hustles that you can build using your creative and design skills, if you're lucky enough to be blessed with those.
Web/Analytical: Side hustles where you help people build and develop a web presence, create new features, launch products as well as helping them implement, understand, and dissect data effectively.
Sales: Side hustles where you will help people generate leads and sales through your own hands-on selling activities—not by creating ads or landing pages.
As you can see, no matter which marketing skills you've been exposed to in full-time roles, you can take so many of those marketing skills and leverage those strengths to work for yourself on the side (and full-time eventually).
And if you're looking to build your marketing skills, check out these online courses to become a better marketer.
Let's get to it. Here are 35 specific marketing skills you can turn into side hustles.
Paid Marketing & Media Side Hustles
These marketing skills involve paid media, where a potential client would need to pay you, and have funds allocated for running media as well.
These side hustles are great for media planners, media buyers, campaign managers, ad operations professionals, and digital marketing specialists.
1. Paid Search (AdWords) Setup and Management.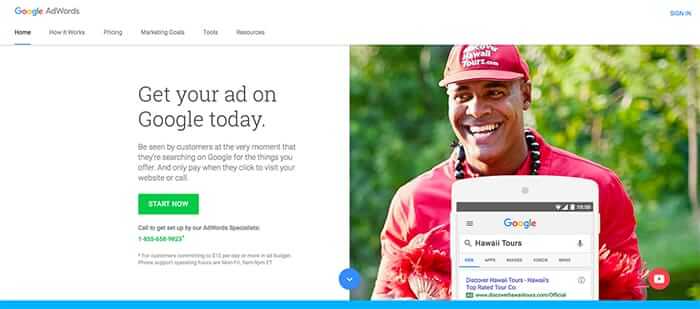 If you've worked at a marketing agency in your past on the digital side, you may have had clients run paid search campaigns through platforms like Google AdWords.
Fortunately, if you need some side income, optimizing paid ad campaigns is a lucrative marketing skill you can apply to help other businesses.
For one, you can take your AdWords skills that you use in your full-time job and leverage them to help small businesses in your area show up on Google searches. It's as simple as telling a business owner you can place them at the top of search results, and that they only pay when somebody clicks the ad.
That makes it easier to sell through (for you) because unlike other forms of advertising, you're only paying for clicks and not just for impressions (having your ads show up).
2. Social Media Advertising Management.
If you're able to create unique targeted audiences and have a knack for social media advertising, you can go find clients on the side and charge them monthly fees to manage paid social media campaigns on networks like Facebook, Instagram, LinkedIn and Twitter for them.
It'd be hugely beneficial to also offer the actual creation of the social media ads, using their existing branding assets, or team up with a graphic designer and split the profits. Social media advertising can be incredibly profitable for businesses, but they don't necessarily know how to do it effectively without wasting marketing dollars.
3. Display Advertising (Online Banner Ads)
Display advertising can be complicated. You know that if you've worked for an agency and built this marketing skill in the past. If you are able to simplify the world of display advertising for a client and tell them you can get millions of ad impressions, they will be very interested in working with you.
These skills often become second nature in full-time media roles. Just don't forget you can leverage them to sell your own services to other businesses. Companies might not know the first thing about digital display, or the questions to ask vendors. Hiring a freelance digital display resource could help them avoid getting bad deals.
4. Traditional Media Planning and Buying.
Being able to negotiate media and know when something is a good deal… is a powerful marketing skill.
Clients will potentially pay you on a freelance basis to manage and negotiate the media planning and buying process. On a local level, if you know some of the best magazines, newspapers, billboard locations, signage locations in the mall, etc., you can leverage that knowledge to sell your skills to clients who need a local media presence on an ongoing basis.
Digital is huge, but traditional is not dead. Clients just get ripped off because a lot of traditional media is overpriced compared to what you can achieve with Facebook or search engine advertising.
5. Native Advertising.
There are websites out there that allow businesses to post sponsored content that looks native to the site itself. This is called native advertising. It's a way to post content sponsored that looks organic, and less like an advertisement.
If you've learned how to find, evaluate, and run these types of advertising campaigns, there are businesses you can reach out to who would be very interested in putting your marketing skills to good use with booking native campaigns. On top of that, if you're able to actually produce the content for the native ad spot as well, that's even more money you can make from this marketing skill.
6. Paid Influencer Outreach, Coordination, and Management.
Another marketing skill you can use to turn into a side hustle is finding influencers who are good fits for brands. Maybe you are a brand whose target audience is very active and into athletics. You might know the best ways to reach out to fitness bloggers and fitness Instagram accounts that have huge potential for promotion.
Not everybody is great at finding these sorts of niche influencers. If you are, you can use that to manage influencer programs. Influencer programs take a lot of work and you can charge a monthly fee to take this off of somebody's plate. If they see good results, they will keep using your expertise going forward.
Non-Paid Marketing Side Hustles
These are marketing skills (and services) that don't involve additional media costs for your client, thus making them a little easier to pitch in most situations. Here, your client would simply pay you to manage these aspects of their marketing campaigns.
7. Social Media Account Management.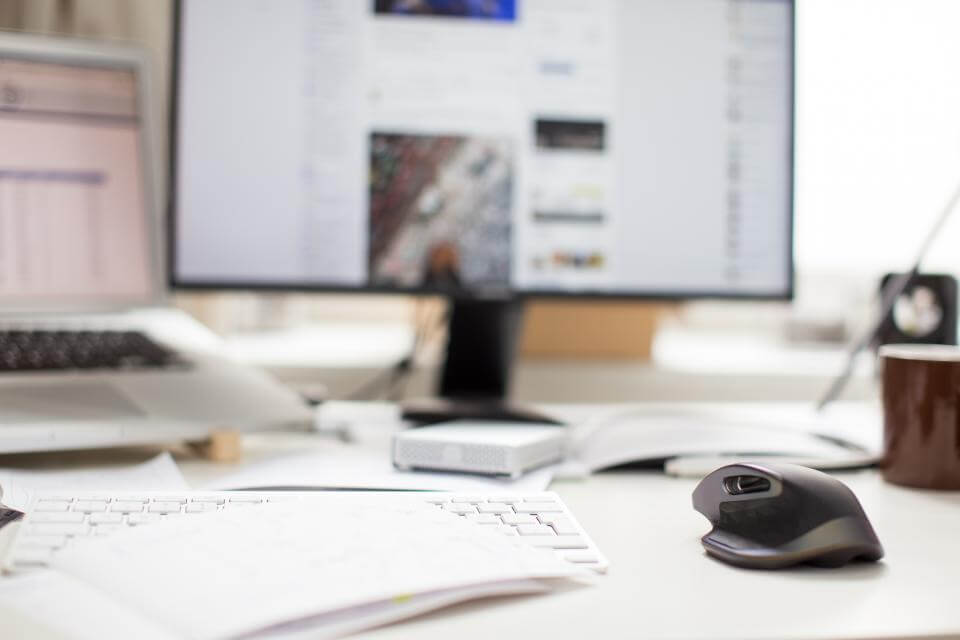 Lately, as I've been managing my own website and trying to be relevant and up-to-date on all channels. I can tell you first hand—it would be nice to have somebody with these marketing skills to help me run my social accounts. I just don't have the budget yet!
However, there are companies out there who do have the budget, and simply don't have the time, resources, or tools for running social media accounts and making them hyper-relevant to their audiences. You can offer Facebook, Twitter, LinkedIn, Instagram, Pinterest, YouTube, Snapchat, and more.
Base your fee for this on the amount of time it will take you per month, multiply that times a fair rate, and there is your monthly retainer fee. However, you need to keep in mind, at least starting out, that if your monthly fee is up in the tens of thousands, the business could just as easily hire an agency to help them for that cost. So don't under-price yourself, but definitely stay reasonable.
8. Email Marketing Management.
If you know how to run email marketing campaigns, what are you waiting for? There are companies everywhere that need people with the marketing skills that can help them capture email addresses, build an email list from scratch, and follow up with that list to create more paying customers.
If you have expertise in capturing email addresses, and designing/sending emails, this can be an incredibly valuable marketing skill as a side hustle.
I personally ran an email marketing program for a local restaurant and only did one email per week. That contract earned me a few extra hundred dollars per month, all-the-while being very low effort and not extremely time consuming on my end.
9. Public Relations.
This marketing skill is all about image-shaping.
Are you good at writing press releases? Skilled at helping a company maintain a positive image in the public eye? Well, this marketing skill can easily earn you hundreds, if not thousands per month, depending on the size of your client and the contract you're able to negotiate.
Hiring a public relations agency is becoming less common for most businesses. And actually, a lot of public relations agencies are getting fired as people are outsourcing this to freelancers and individuals with the right media connections (and hustle) to reduce overhead and operating expenses.
Additionally, we all know that working with a larger team can result in longer times to get things done. With PR often being a fast and furious environment with companies needing to respond to something immediately, it's nice to have one person entirely dedicated to getting press for your business.
10. Reputation Management.
If you've been part of a marketing team in a full-time role, maybe you've witnessed how important your online reputation and reviews are.
Using that, you could start a side hustle where you're focused on how people are reviewing your company online—and put your marketing skills at improving a company's image to good use. You can help companies improve their Yelp reviews, Google reviews, product reviews, Facebook reviews, and more by finding happy customers & making it easy for them to leave a positive review about their experience.
Content Marketing Side Hustles
These side hustles are built around the marketing skills of creating and promoting (usually written) content, for the purposes of positioning your client as an expert in a specific area, or helping them rank higher organically.
11. Blog Creation or Maintenance.
With SEO being such an important business lever to pull, we all know blogs (and high quality content) are important today.
In order for a company to organically position itself as an expert in their industry, they need a blog. If you have the marketing skills to create a blog, whether on WordPress or a different CMS, use that to your advantage and pitch companies with the benefits of having and maintaining a niche blog relevant to their audience.
Plus, you'll be able to offer updates and new features on an ongoing basis—ideally through a retainer contract with a set number of hours allocated to blog maintenance each month.
12. Search Engine Optimization.
Taking blog creation a step further, you can put your SEO marketing skills to good use by offering a whole suite of SEO services.
However, I have to warn you. The SEO freelance space is extremely crowded and companies are getting more and more cynical.
It's often a hard sell, and even harder if you get a client, because if you don't understand SEO, you don't understand how long it takes to see results. From a business owner's standpoint, if you hire somebody to do SEO, and after a month you see no difference, your logic might tell you it's not working and you should fire the person (which is an unrealistic expectation).
However, if you're a good SEO freelancer, you have a portfolio of examples, the ability to set clear expectations for timing, and you have a wide range of services as opposed to just writing articles stuffed with keywords you've researched. Successful SEO freelancers with strong marketing skills can turn their side hustles into full-time jobs very quickly because it's a really profitable niche if you can reliably deliver results and get referrals based on your great work.
13. Blog Post Writing.
I've found through my own personal research that a lot of companies HAVE blogs (meaning they know it's important to have one), but they haven't been updated in 5 months—or they're publishing short, 300 word posts that get read by nobody.
When I go to a company's blog page and see the last post is from a year ago, I see dollar signs. This basically means the company either de-prioritized it or that they simple don't have the marketing skills, time to allocate or didn't see quick results.
If they de-prioritized it, explain to them why they shouldn't. If they don't have the time, take it off their plate and manage it for them. If they didn't see results, explain to them what's wrong with their past effort and how you could make it better. Try to think through every scenario and offer your expertise as to how you could improve it. This is something Ryan does a great job of with his content marketing consulting.
14. Content Promotion.
If you want to go the extra mile, write articles and then use your content promotion marketing skills to help them promote each post (and see actual results). There are a couple of ways to do this.
You could start your OWN site in a certain blog niche, work for a few months to get it somewhat popular, then start writing for others and use your own following to blast your clients' content out to bigger audiences. That way, it doesn't end with the writing—you also focus on content promotion for them as well, which will inevitably lead to higher paying contracts with these clients.
Alternatively, you could create content for them, then help them strategically find ways to promote it. One example of this would offering a package deal where you write articles and help them advertise those articles on LinkedIn and Facebook. Then, you just charge a service fee for that entire bundle of services.
15. Infographics.
Companies love infographics, just like our brains do. They explain things in a visually appealing manner and are very shareable online.
If you've got the marketing skills and design chops to make infographics, this can definitely fit into a content marketing strategy, because of the high shareability of infographics. With a high potential to be seen by many people, you can easily make $300-$500 (or much, much more based on experience) for the right infographic idea that aligns well with a brand—depending on the client's budget.
Creative Marketing Side Hustles
If you have creative marketing skills, such as graphic design, photography, or you can shoot killer videos, this is the section for you to learn how to take those marketing skills and turn them into a side hustle.
16. Copywriting.
Companies have a lot of ambitions to create awesome websites, awesome ads, and great marketing campaigns. But, sometimes, you get to a certain point and you just don't know what to say.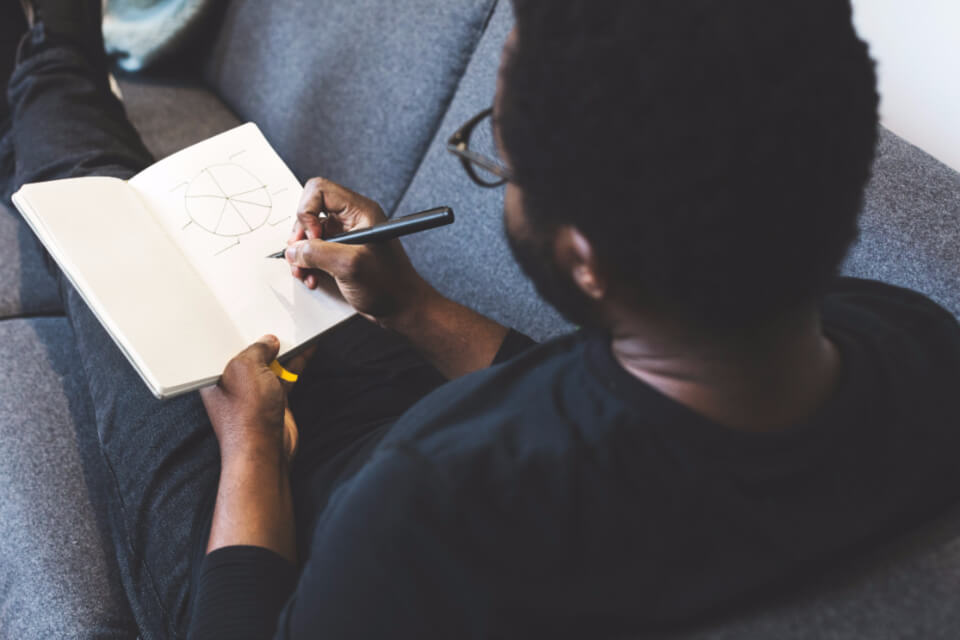 That's what you're here for. If you're a copywriter as a side hustle, you can pitch your marketing skills and services to plenty of companies. Take a look at their website, and let them know what things you would change (obviously in a friendly way) in terms of on-site copy.
Compelling copy will increase conversion and website engagement. Same thing goes for ads, print collateral, and more. If you can be an effective voice, this will pay off with huge returns.
17. Marketing Collateral Creation.
Sometimes companies just need aesthetically pleasing, effective marketing collateral to pass out to potential customers, at trade shows, at events, in their lobbies, and more.
If you've learned the marketing skills to create brochures in your full-time job, take those skills and start applying them to businesses near you. You can make a killing helping companies with their marketing collateral.
18. Social and Digital Ad Creation.
Companies know "digital is important" and "Facebook is where it's at." You hear it all the time. But, the problem is—they don't all know how to create effective ads for these mediums.
So their social ad campaigns don't do very well, and then they no longer believe in the success of the platform.
If you have the marketing skills to create killer, converting creative for them, you can easily turn social and digital ad creation into a profitable and successful side hustle.
Take for example, Ryan's post about his favorite motivational quotes here on his blog—he hired a freelancer to help with the design of each quote image. If you've got the graphic design skills, this could be a good possible side business for you.
19. Logo Design.
Maybe a company doesn't want to fully rebrand themselves with an expensive agency.
Maybe they're just starting out and have zero image. Whatever the case is, if you have the marketing skills to create nice, clean, and professional logos, you can easily charge $500 or more for logo design.
Companies know the importance of a logo, and they know it's a long-term investment. That's why they are willing to spend and deal with the cost of a professional logo. You can take your marketing skills in the world of design and start a side hustle where all you do is create logos for people and businesses. If word spreads that you did a great job, you'll get referrals and you'll kill it.
Oh! And here's exactly how to determine what to charge for logo design 😊
20. Book Cover Design.
Another niche marketing skill that can be a lucrative side hustle would be to reach out to authors of books, eBooks, and basically any other sort of long form written content that will need a cover (or other visual marketing assets), and become a book cover designer.
If this is your niche, you will be the go-to person for these people, because they will have more trust in your expertise than somebody who simply is a "graphic designer."
Not all authors know what goes into an amazing book cover that sells. If you can learn this, you can make a very profitable side business out of it.
21. Album Artwork (Music) Design.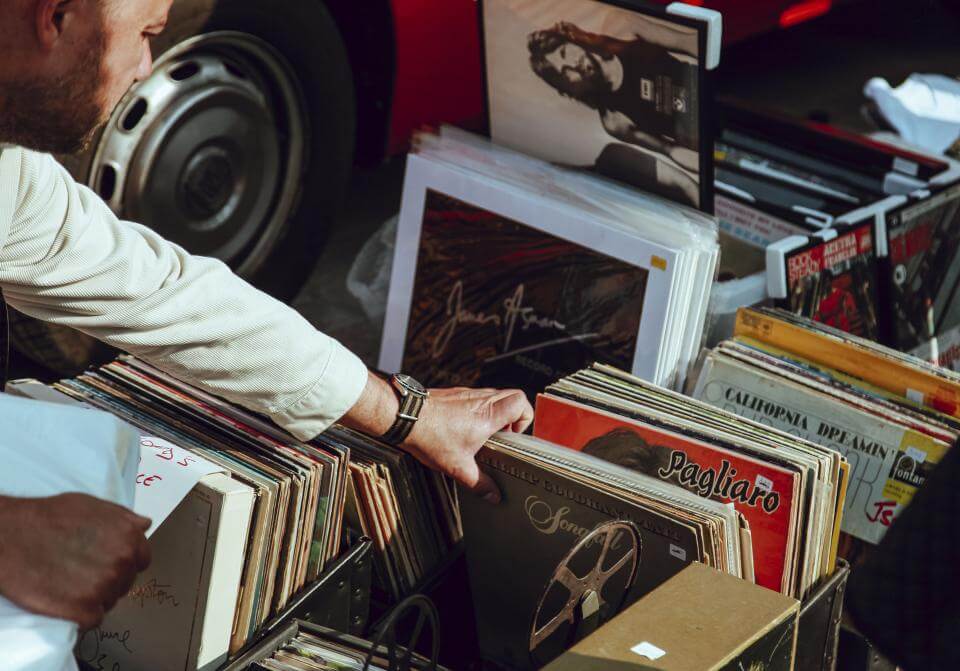 Know any musicians, or maybe you're just interested in music?
Everybody knows that a cool album cover or cool single artwork gets people more excited. If you've got the design skills, this could turn into a real side hustle for you.
A lot of people are passionate about music but then at some point realized it was not a feasible career choice. Although you did not get your dream job as a musician, you could easily learn online how to do graphic design (CreativeLive is a good option), and album covers could be a way to stay involved in music.
If you can create amazing cover art, artists and their management teams will pay you over and over again to put those marketing skills ot work and create designs for upcoming projects.
22. Video and Image Creation.
Back to my earlier point—companies know having cool, professional, crisp content is important.
They just don't know how to do it. You can take great pictures or videos? Then you can definitely turn that marketing skill into a side hustle.
Whether your niche is weddings, events, products, food, or whatever… you can make a killing being a good photographer or videographer on the side. There are several resources online to figure out how to start a photography business quickly.
Another great thing here is that you'll often be able to shoot on a flexible schedule, meaning it won't interfere with your full-time job.
23. Drone Content.
Drone content exploded onto the market as of late because of its ability to show angles and perspectives that hadn't been seen before.
One idea is to reach out to some real estate professionals who could benefit from showing homes using awesome drone content. Real estate is a massive business niche for drone operators. Or maybe a hotel or resort that wants to show off its stunning views. There have also been a niche of businesses wanting FPV drone content (for example this bowling alley's video). FPV drones allow for unique footage but require much more skill to fly. You can buy or build an FPV drone but it's recommended to just use a traditional drone to get started.
Also, it's still a good time to get on this niche with many people not having great drone experience. If you have been fortunate enough to learn it and get good at it, use that to your advantage! Jump on it quickly and realize you're still one of the few who can do it effectively.
Web & Analytical Marketing Side Hustles
If you have great technical marketing skills, can set up websites, understand some basic coding, or can turn data into insights—this is where you can learn how to apply some of those skills to create a side hustle.
24. Website Development.
This one is pretty straightforward: building websites.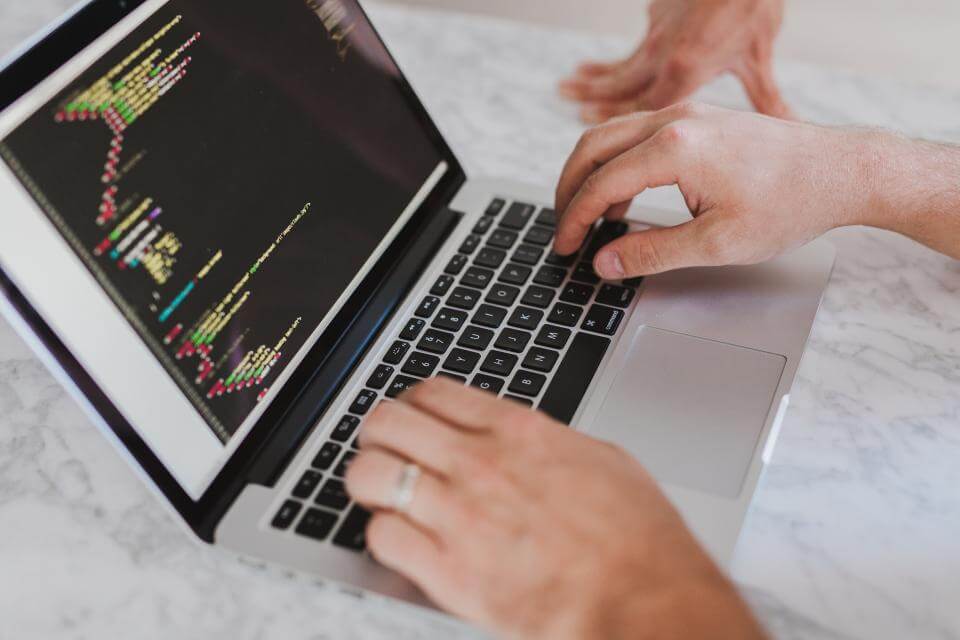 If you can do a custom website for somebody from scratch, listen to their ideas, and execute on them, you can make thousands of dollars easily.
Another benefit is that you can work on this during evenings, weekends, and early mornings. You can usually operate on your own schedule as long as you get it completed by the deadline.
There is huge upside and potential profit by building websites on the side. All you have to do to get started is make a quick portfolio, start reaching out to potential clients, put those marketing skills to use, and pretty soon you can land your first client as a freelance web developer.
25. Website Theme Customization.
Can't necessarily build a website from scratch? Well, you can still make money if you know how to customize a theme on a CMS like WordPress, for instance. I personally know people in my own network who have simply customized a theme and made thousands of dollars that way.
To the client, depending on their literacy of web development, and depending on the complexity of their needs, they could view this as "just as complicated" as building a website from scratch.
If you can pick a good theme and customize it, you can still make a killing. WordPress is probably your best bet if you want to pick an existing theme and customize it for business or professional use. They have a lot of robust features but remain user friendly.
26. Website Monetization.
With this marketing skill, you can reach out to websites that get a lot of traffic, and teach them how to monetize their site, positioning yourself as a consultant. This can be done either by running ads on their site, creating sponsored content offerings, or by selling something.
If you've done this at a full-time job, you'll have the knowledge necessary to take a site that is just sitting there with hundreds of thousands of visitors per month—and help them make extra revenue.
Just make sure they're making more from their site than they're paying you to help monetize it (sort of obvious but you'd be surprised).
27. Google Analytics Setup.
As a marketer in the full-time workforce, you know the value of Google Analytics.
Fortunately (for you), a lot of companies don't understand the value of something like Google Analytics.
If you have the marketing skills and are able to effectively explain it and set it up, you will be opening a whole new world for a company. For this, you could just charge a one-time setup fee. Then, if they require ongoing maintenance, you can charge monthly or weekly depending on the length of the project.
28. Dashboard and Report Creation.
Maybe in your full-time job you're an expert report builder. You might find it boring, but you can take it outside of work and make a profit from that same marketing skill.
A lot of the time, executives and higher-level people in companies just need to be able to quickly export a report or dashboard without doing a whole lot of extra work to analyze it. A lot of CEOs have dashboards with key metrics, just to quickly keep a pulse on their business without getting too "in the weeds" until they have to.
If you can help take their messy raw data and turn it into a quick and easy-to-read report, you can charge a fee per report generated, and eventually create a system that auto-updates and charge them a monthly service fee.
29. Data Analysis and Marketing Insights.
You can be a freelance data guy/gal… helping companies take their marketing numbers and turn them into stories that help them learn where and how to improve. This is a hard marketing skill to master, especially because your clients are often looking at the wrong data to begin with. It takes time to get up-to-speed.
If you can tease out helpful insights, they will translate into improvements that actually make a difference for the core of your client's business though. Companies will love this, and will pay you for helping them learn.
30. Database Setup and Management.
You could help companies set up databases in MySQL or elsewhere, where they can pull data from themselves. Whether this is capturing data from online forms, or pulling in sales data, it is very valuable to be able to reference and analyze data easily.
If you've created databases or helped pull data from one in a full-time role, you can likely use that in a side hustle where you help a company set up and extract information from a database.
Might sound a little boring for someone without a genuine interest in data, but the side income won't be boring!
Sales and Lead Generation Side Hustles
If you're a great people person, have the right marketing skills, and you don't mind the cold outreach, businesses will gladly pay for your skills to grow their sales. Here are a few ideas to get you started.
31. Cold Calling.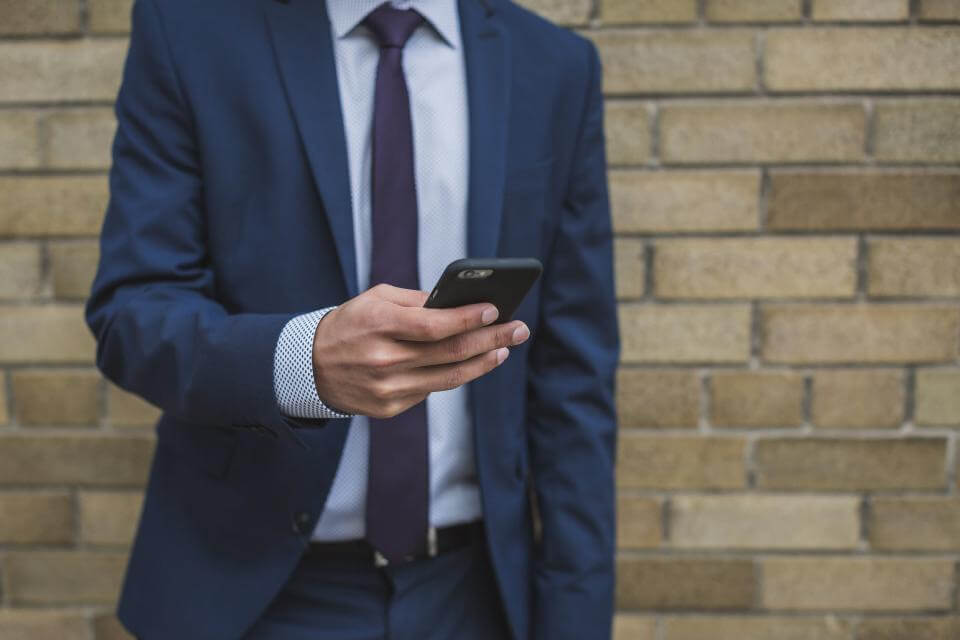 This one is pretty straight-forward. You could easily be a cold caller for a business that's trying to generate leads and sales if you've got the marketing skills (and stomach) for it. Many people are afraid of cold outreach, especially when it comes to picking up the phone and dialing a prospect, which is a benefit to you if you're a people person.
You can charge a fee based on commission, or just a flat fee to be doing the work. Whichever you prefer and however you prefer to work. Commission is likely the easier sell-through, because it's a pay-for-performance type of model.
32. Lead Generation.
You could go the extra mile and just be a "lead generation" freelancer. Whether that means creating high-converting landing pages, helping strategize how to creatively generate leads through email or social, or even just cold outreach – you can offer a suite of services that position you as a lead generation go-to person.
There are many businesses out there focused solely on leads and sales, and you could be a go-to resource for them that strategically helps them come up with new ways to grow.
33. Social Outreach.
You can turn social media outreach into a side hustle.
To build partnerships or grow in B2B leads, it might make sense for a company to reach out to people on social media (likely LinkedIn). However, this is a ton of work, as it requires finding and auditing many social media accounts—a marketing skill not many have.
This is an interesting niche if you are able to successfully network via Direct Message (Gary Vaynerchuk is a huge supporter of this on IG) and get people on the phone. This can lead to influencers, partnerships, and ultimately sales.
34. Inbound Marketing.
Inbound marketing is another hot marketing skill right now.
Companies are looking for ways to cut down their paid media budget and bring consumers to them (a "pull" approach) rather than pushing ads out constantly in the hopes that they result in sales.
If you're a master at inbound marketing in a full-time role, you can charge companies to set up their inbound marketing platform, as well as helping them come up with ideas and execute on them.
Examples of this would be HubSpot and SalesForce, where companies can create inbound marketing campaigns that help them automate certain mundane processes and focus on making sales.
35. Presentation and Proposal Creation.
In your full-time role, maybe you were an expert at creating presentations for clients. Take this marketing skill, and pitch it to other companies that you suspect have to present things internally or to their clients. Some people have amazing sales and presentation skills, but just don't know how to make something look great up on a slide.
If you can help them with that part, you can do well for yourself on the side by charging a fee per presentation (higher depending on how long it is). It is especially profitable if you can crank them out quickly.
Summing it up…
As you can see, there are ways to turn basically any marketing skill into a side hustle with the right combination of creativity and hustle.
The overall theme here is to not feel like what you're doing in your full-time role isn't beneficial.
There is somebody out there who needs your marketing skills. Decide on a niche that you want to focus on, get really good at it, build a small portfolio, and do great work to get referrals.
If you have any other questions about marketing-specific side hustles, feel free to tweet at me at @iamJakeKurtz. If you need help with certain aspects of your own digital marketing on a freelance basis, feel free to learn more about what I do and reach out.
For anything "side hustle" specific, Ryan is your dude. I now call him the "Side Hustle God" after hearing his new podcast. Side note—if you're curious about podcasting yourself, check out Ryan's recommendations for the best podcast hosting platforms out there today.
Comment below with your thoughts on these side hustles, and let us know if there is anything working particularly well for you.