It's a difficult question to answer… Should I quit my job before starting a business?
As with most major life decisions, the answer is it depends.
Personally, I'm a little biased though.
Over the past few years I've grown multiple side hustles into the five and six-figure range before quitting my job to pursue them full-time.
For me, the question of should I quit my job before starting a business was never much of a debate.
I had bills to pay. I'd been burnt before by quitting my job (too soon) in order to start a business. My risk tolerance wasn't high enough to put all of my savings on the line without income already flowing in.
I needed more assurance—the closest I could possibly get to a guarantee that my business would work before quitting my job.
So, I've learned to make sacrifices that allow me to grow my side hustles up to profitability before quitting a job.
But today's post isn't really about me (surprisingly) 😂
I want to share a story about how one of my friends and readers, Justine Grey took a completely different path—and went about quitting her job to start a business.
Before she quit her job to start a business, Justine had nearly 10 years of experience working for world-class business brands (like Freshbooks and Shopify to name a few) as an affiliate manager.
Now, she works on a freelance basis as an affiliate manager helping online entrepreneurs & businesses grow their affiliate programs. Here she is: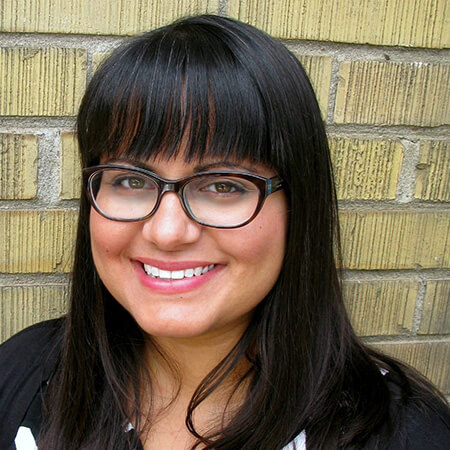 What I love most about Justine's story is that it'll show you a different approach to starting a business than what I usually teach and write about.
By the end of this post, you'll be able to answer the question of whether or not you should quit your job to start a business—or work to grow it as a side hustle first. As you'll see, it depends on a lot of different factors.
Here's Justine:
Should I Quit My Job Before Starting a Business?
"No"
That's what my husband said when I asked him, "should I quit my job before launching this business?"
At the time, I had been trying to start a business on the side, but with two children at home I was feeling frustrated, overwhelmed and impatient with the side hustle experience.
"But what if…"
"Don't do it."
After going back and forth for what seemed like forever, my husband said:
"Justine, you can't quit your job unless you have something else lined up. End of discussion."
He would come to regret those words.
Within of a few weeks of that conversation, I negotiated a freelance gig (a work from home job) that covered most of my salary for a fraction of the hours and happily handed in my two weeks notice.
It's been over a year since I quit my job to start a business and I have absolutely no regrets.
After a few months of planning, settling into my freelance gig and family travel, I finally got my business off the ground. Have I accomplished everything I set out to do since leaving? Not yet.
But I'm really proud of what I've accomplished so far, including:
   •   Diversifying my income by gaining new retainer clients and dabbling in passive income pursuits.
   •   Launching my website, and publishing an epic 6,000 word post.
   •   Putting myself in front of 10 new audiences through interviews, webinars and guest posts
   •   Developing a community of over 1,000 bloggers interested in affiliate marketing from a program creator's perspective, and launching a course for them called Aspiring Affiliate.
I chose to quit my job and start a business without a major safety net because I felt it was now or never.
Why I Decided to Quit My Job When I Had it All.
Before making the decision to quit my job, I was in a damn good place career wise.
Some would say "I had it all" or they'd "kill to be in my position."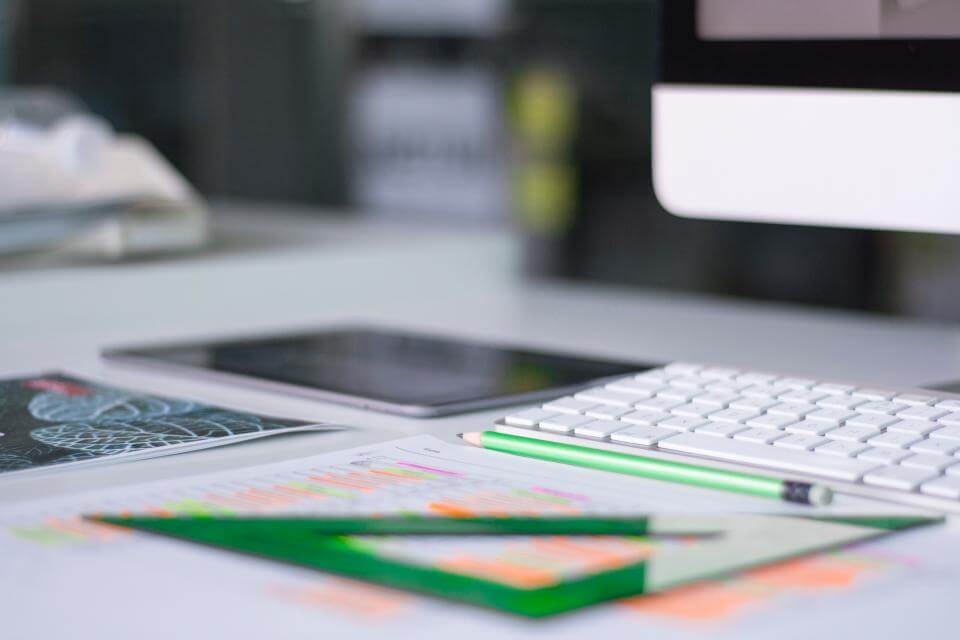 So why would someone like me—a 31 year old girl with no formal education—give up a generous salary, insane perks and the prestige of working at a world famous tech company?
Writing out those words actually hurt a little. I almost understand why people reacted the way they did when I told them I was quitting.
But they aren't us.
They are people who will spend the rest of their lives working to build someone else's dream.
While we build our own dreams.
The thing is, while outsiders thought I was making a rash decision, I had actually spent years agonizing over several questions that eventually helped me decide.
It wasn't until I worked through each of these questions at my own pace, that I finally got the courage and confidence to quit my job and start a business. 
5 Questions to Ask Before Quitting Your Job to Start a Business
Here are the five key questions you need to ask yourself if you're considering quitting your job to start a business.
1. What Will My Legacy Be?
Maybe it's because I recently entered my 30's but I've started to become more conscious of how limited my time is on earth.
Even though I loved where I worked, I didn't see how the work I did for others would contribute to my own legacy.
I still don't know exactly what my legacy will be, but I love the idea of gifting my children with a valuable business worth continuing.
If that doesn't happen, at the very least they will know that they don't have to follow traditional paths mandated by generations before them.
Answer these questions for yourself:
   •   Can your legacy be achieved through personal endeavors?
   •   Is starting a business the only way you'll achieve your ideal legacy?
   •   Can you leave a legacy through the work you do for your employer?
If your answers to these questions leave you wanting more out of life than your full-time job can give you, it's never too late to start learning about business, to pick up a business book, enroll in a business course and get outside of your comfort zone.
2. What Does My Perfect Day Look Like?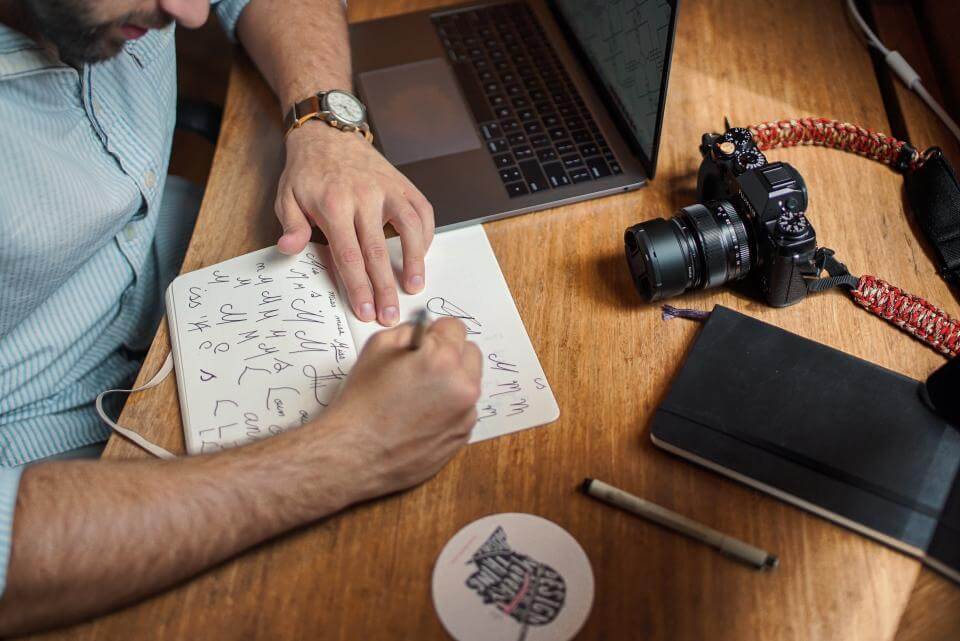 Years ago, I was at a work lunch and found myself listening to a colleague talk about her favorite boss ever.
The woman she spoke of commanded a huge salary, epic title and large team of employees who truly admired her.
Having no filter, I couldn't help blurting out "Yeah, but what does she do all day?"
Turns out she traveled constantly and spent most of her days in meetings. Her free time was no doubt being used to catch up on real work she couldn't get done during her the day.
While I admire these great leaders, I personally don't want that for myself. Do you? If not, climbing the corporate ladder might not be for you.
I became a manager once and asked to be demoted because I couldn't stand being in meetings all day. HA!
My perfect day involves creative work and a quiet space.
I no longer miss important days in my kid's lives because my employer wants me to travel one week out of every month for an hour of face time each day.
Answer these questions for yourself:
   •   What does your perfect day look like?
   •   Do you like how your boss (or their boss) spends their day?
   •   Can you scale your business without becoming a boss?
   •   Could your corporate job help you live your perfect day?
Much of the decision-making process when it comes to choosing whether or not you should quit your job to start a business comes down to knowing yourself and giving yourself permission to pursue what's going to make you happiest.
Note from Ryan: This is something I really want to emphasize, because there's also a flip side to this equation. When you choose to start freelancing like Justine, launch a blog, build a product, take on coaching clients, teach online courses or otherwise make money blogging for yourself, you need to understand just how much work will go into starting up.
It can take months or years to get your business to a sustainable level where you're able to finally live your perfect day—but you have to weigh whether or not that upfront hustle will be worth the eventual payoff (it is 😊).
3. Do I Have Evidence My Business Will Work?
This was the easiest question for me to process because having spent nearly a decade helping myself, publishers and merchants profit from affiliate marketing, I had first-hand evidence that the business I was dreaming of would work.
I didn't invent something completely new to the world and I had already validated that my business idea would provide value to the right customers—because I was doing it already.
Having such a deep understanding of my industry also made me see which gaps I could fill in the marketplace, if I could just get my business off the ground, which only intensified my desire to start moving.
Depending on your unique situation and the business idea you're working with, this may be more difficult to answer.
If you don't have proof your idea will work, spend more time researching the landscape and refining your plan until you're confident that your business idea is valid to move forward with.
Note from Ryan: This testing framework for validating your idea before launching into your business full-time has become something of a specialty of mine over the years. At the end of the day, the success of your business depends upon whether or not your solution is actually helping people—and helping people doesn't require a fancy website, app or fully built product line. Get out and connect with your audience, then help them.
To get you started with validating your idea right here today, Ryan put together a free course called Find a Profitable Business Idea.

Answer these questions for yourself:
   •   What evidence do you have that your business will work?
   •   Can you find proof online that your business idea can work?
   •   Have you identified the gaps you can fill in your industry?
   •   How will you differentiate yourself from competitors and peers?
For much more on validation, check out Ryan's month-long public challenge where he documented his step-by-step process for using just a blog post idea to validate an entire new business over on his validation challenge post right here.
4. Can I Handle Quitting My Job to Start a Business Financially?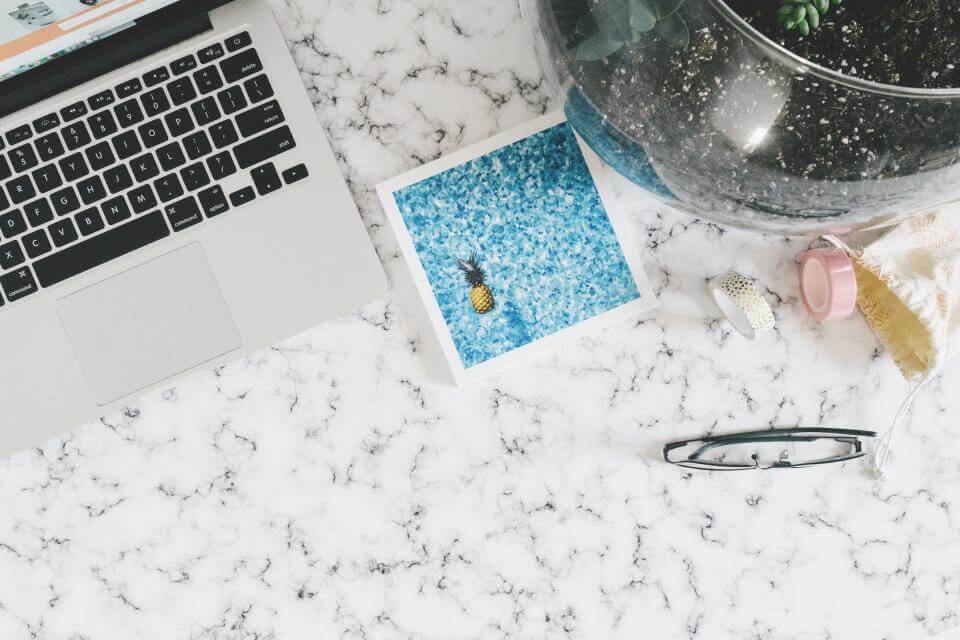 A few years ago, there was no way I could afford to make the leap, quitting my job to start a business.
At the time, my husband was in a contract position and I was the breadwinner with benefits. We also paid our babysitter's salary since our youngest child wasn't in school yet.
Once my husband got a permanent position with comparable benefits and our child started kindergarten, our financial situation shifted in my favor. Although I could have stayed at my day job longer to boost my emergency fund, the deep desire I had to get started now, helped me realize there was no perfect time—the time was now.
Answer these questions for yourself:
   •   Can you handle this financially?
   •   Could your spouse or parent support you if something unexpected happens?
   •   Are there big expenses you can cut back on or eliminate?
   •   Can you afford to wait in order to save more money?
The last thing you need immediately after launching into self-employment is fear and anxiety over the dropping numbers in your checking account. Set yourself up with enough of a financial cushion that you won't be out on the street if things don't go according to best-case scenarios within the first few months.
5. Am I Still Learning or Just Executing?
For years, my day job provided me with immense learning opportunities for which I am extremely grateful.
But there comes a time in every person's career where the work becomes less challenging and dare I say, boring.
When it happened to me, I became miserable. I tried switching roles and even switching companies, but neither worked. Having had a previous business in my early twenties, I knew returning to my entrepreneurial roots would bring back the challenge and learning I desperately needed.
Answer these questions for yourself:
   •   Are you still learning or just executing?
   •   What areas do you want to learn more about?
   •   Could switching roles or switching companies satisfy the need for learning?
   •   Can you handle the chaotic learning that comes with running a business?
That being said, you don't want to be learning the fundamentals about your business (or industry) as you're just getting started after quitting your job—that research and testing phase is perfect for working on your business in the time around your day job.
Let's Get Real: Should I Quit My Job Before Starting a Business?
I can't answer that for you. I made the leap in a way most experienced entrepreneurs wouldn't recommend.
Before making your decision, take some time to ponder the questions we explored, above along with these "in the trenches" tips that'll help you determine if you should quit your job to start a business:
Try Side Hustling First.
Should you quit your job to start a business without trying the side hustle thing first? Hell no.
Take a look at the numbers—from Trello to ProductHunt, Craigslist and more, many of today's most successful startups began as nothing more than side hustles that took off and gained enough traction for the founders to justify quitting their day jobs.
First things first, you need to validate your business idea. If you don't have evidence that your dream business is going to work, see how the market responds by doing it on the side first.
You may even discover you're not cut out for running a business of your own full-time and happily re-focus on your day job with a fresh perspective.
On the flip side, your personal circumstances might make you the perfect side business candidate.
For example, if you haven't started a family yet, are single or work a different schedule than your partner, you could probably find several hours each day to make significant progress with your business. This worked very well for Ryan, who grew his freelance content marketing business for nearly a year on the side before transitioning out of his last day job.
With kids at home and personal obligations I couldn't minimize, I knew side hustling would not be for me.
But even though I technically sidestepped the very advice I'm giving you, I did do several business things on the side while in the process of quitting my job, including:
   •   Landing my first client
   •   Developing a business plan for getting more clients ASAP
   •   Choosing a website theme
   •   Creating an editorial calendar
   •   Connecting with future peers on social media
   •   Investing in key blogging tools and business tools
Identify Your Fastest Way Out.
If you spend several months running a side business and don't think you can do it long-term, you have a couple "get out quick" options.
If you're not currently earning from your side business, do as I did and land a freelance contract with comparable pay.
Just know this will take some major hustle, sharpened selling skills, the right freelance proposal and ideally a few helpful connections to jump start your search.
How to do it:
   •   Having an established relationship can really fast-track this scenario so I suggest you connect with previous employers first. See if there are any empty positions you can fill as a freelancer and make your pitch.
   •   If you have a good relationship with your current boss, ask them to switch to a freelance contract and see what you can negotiate.
   •   At the same time, you want to make a list of at least 10 companies you know hire freelancers and start pitching them one-by-one. Consider taking this approach if you're struggling to get a yes.
If you're currently earning from your side business, do as Ryan did and ask your employer to transition out part-time. Just know that your employer could decide to terminate your employment in a shorter time frame than you'd prefer—so be prepared.
Diversify as Soon as Possible.
Although we've talked about a couple quick ways to transition out of your full-time position, neither are a long-term solution.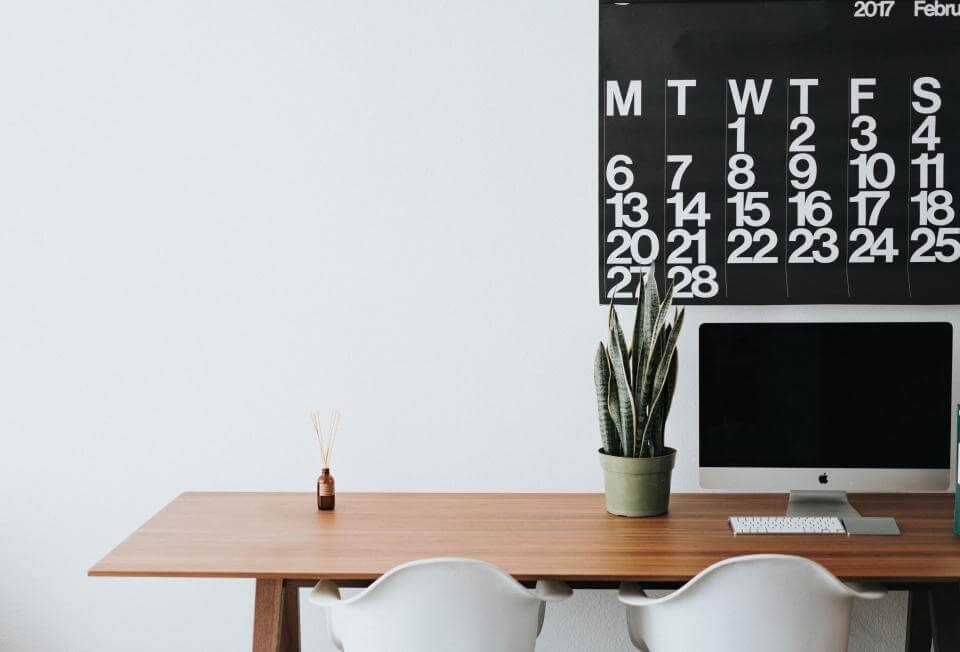 It's vital that you execute on your business vision as fast as possible and begin creating a sustainable flow of income that'll keep the bills paid.
For example, if you're planning a freelance business, continue pitching to increase your client base. Or if you want to create an online course empire, better get working on finding potential customers, helping them & pre-selling your course to make sure there's going to be demand.
The bottom line is, don't get too comfortable.
The best way to rid yourself of the fight or flight mentality is to diversify your income as soon as possible.
That way, if one income stream dries up, you'll still have others you can count on.
Know What You're Getting Into.
No major decision should be made without a pros and cons list.
Here's a look at the upsides and downsides I've experienced since I quit my job to start a business.
Pros:
   •   You'll instantly free up large chunks of focused time to start and grow your business.
   •   You don't have to worry about getting fired because of your side business.
   •   The constant state of fight or flight will motivate you like crazy (more than just reading motivational quotes ever will).
   •   You'll learn something new (good and bad!) every single day.
Cons:
   •   At first, you'll work more than you ever did at your day job. Freeing up time doesn't mean you get to live your ideal lifestyle right away.
   •   Some family and friends will give you grief about your decision.
   •   Until you diversify your income streams, you'll worry about money a lot.
   •   If you're transitioning out through part-time or freelance work, your dream business will still feel like a side hustle at times.
Do I miss working for a company? Sometimes, yes.
Like the day after a big Game of Thrones episode, when I need some face-to-face TV talk with a co-worker.
Or when I'm working on a Saturday morning, while my employee friends drink mimosas and share vacation stories over brunch.
And at tax time, when I'm going line by line through my expenses thinking why, oh why, did I bring this business pain onto myself?
But then I think back to those agonizing days where I constantly asked myself, should I quit my job?
And remember something… I've never been happier.