If you're in the business of publishing content online, it goes without saying that you have some sort of personal or business goals in doing so.
You could be blogging simply because you love talking about the nuances of your industry, and you enjoy sharing everything you learn along your journey. Perhaps you like writing about your travels, sharing photos of your adventures, and giving others more insight on how to travel the world on a budget.
Maybe you have a website for your business to publish new product updates, or you're regularly publishing content that builds your personal brand, in hopes that you'll draw in more freelance clients.
If you're casually starting a blog, an infrequent writer, or website hobbyist, this post isn't for you.
This piece is designed to give you a foundation to strategically building a website that's designed to sell, based on some of the best advice I've ever received when it comes to starting a business. This post is for those looking to create a website with business goals in mind—even if that goal is to eventually write a business book and become a bestselling author, teach a seven-figure online business course (or something else entirely).
In today's digital world, it takes much more than just a high volume of regular traffic, in order to make your website an attractive acquisition target. You need to pick a niche topic and become an authority within that space.
If you can build a meaningful connection with your target audience, provide enough value that they'd be willing to sign up for your email updates, or make a purchase from you, then you'll be in a much better position to sell your website one day.
The good news? Starting a niche website is one of the best business ideas you can start while working full-time.
With years of practice, I've learned how to build an engaged audience for my own website. I've applied what I've learned to building valuable content and creating meaningful relationships with the readers on CreativeLive and for several other clients.
Today, I'm sharing my insights from an interview with James Morrish, a website broker at FE International, a top website brokerage that boasts over 300 website sales in the past 5 years. James is responsible for over $1,200,000 in website sales across 37 deals in the last year alone.
But first, in my own experience, I've always found that answering these 5 questions before getting started with a new website, will ensure I'm creating content that's designed to attract an engaged (and already qualified) audience.
1. Is there already a proven demand for content on the topic I plan to start a website about?
I want to know, before I even invest a dollar in a new website, that there's an audience of people already searching for answers around what I plan to offer them.
Start with a simple Google search of terms related to your proposed website idea. If you're thinking of starting a website that offers content marketing tips for other marketers, you could search for something like "content marketing tips" and see what comes up.

Are there a high volume of search results on this topic? 186,000,000 results is a lot. Are there ad placements on this keyword phrase? If so, that's great. It means other websites are generating revenue from content related to "content marketing tips" and you can too.
Next, you'll want to sign into Google AdWords and go to the Keyword Planner Tool to see what kind of search volume that specific keyword phrase gets each month.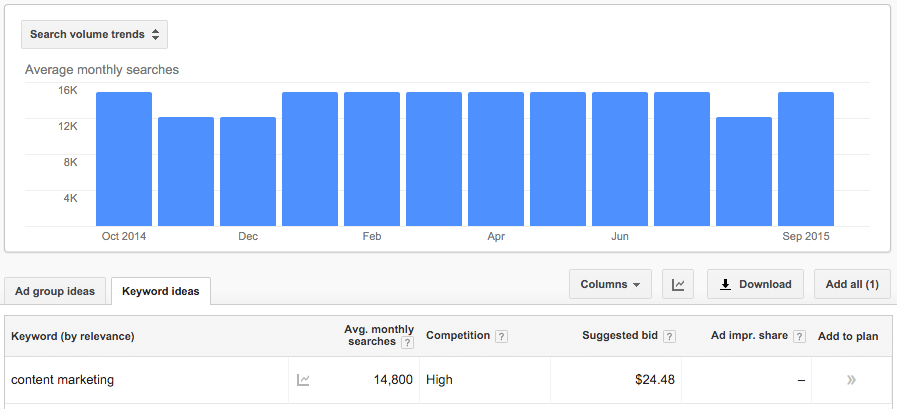 The Keyword Planner will even tell you how much competition there is for that keyword phrase. For "content marketing" you can see that there's a ton of search volume, but also a high level of competition.
This tells me that while there's definitely potential to capture an audience from search terms related to content marketing, I'll want to try and get more specific on my website content, or prepare to invest very heavily in producing a high volume of in-depth, valuable content in order to eventually rank on these types of search terms.
2. Who is the audience that's seeking answers on this topic?
Is there a clearly defined group of people that I can target with my new website? The more well-defined my target audience, the more success I'll have in building a connection with them.
If I can easily identify that my audience is mostly males in their 20's – 30's with an interest in entrepreneurship, I'll be able to adjust my language, tone, and content to be narrowly appealing to that very specific audience. This will make them feel more comfortable with me, and will significantly increase my chances of building loyalty within my niche.
3. Is this an audience I want to speak to and one I can effectively communicate with?
Identifying an opportunity is one thing, but if the audience of people seeking answers on this topic are a complete miss for who I think I can personally connect with, I would definitely move on to other opportunities.
Consumers today seek authenticity and if the audience for my potential new website is mostly middle-aged women with an interest in crafting, that's simply not a group of people I'm going to have an easy time connecting with. Learn how to objectively identify an audience, and assess whether or not you can (or want to) speak to them.
4. Is this a topic I'm an expert on, or can I become one?
Most people are smart. They're going to spot someone who's not truly an expert on a topic, from a mile away.
Personally, when I'm looking for unique new ideas on how to launch an online course, I only want to hear from people and businesses that are pros at launching online courses. That's why I chose to learn from some of the launch sequences recommended by Teachable, an online course creation platform that's seen thousands of course launches, as opposed to reading content from someone who has launched a course or two of their own with moderate success.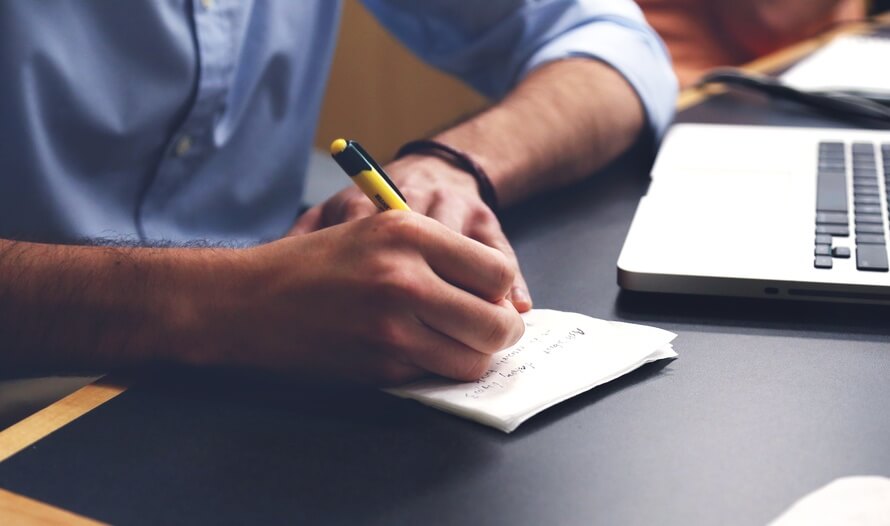 The same principle goes for assessing a new website opportunity for yourself. If you're not already an expert within the niche you'll be creating content about, do you have the ability to invest in the time and effort it takes to become one? If the answer to these questions are no, you'll likely get burnt out long before experiencing success, anyway.
5. What questions are people seeking answers to (the most) around my topics?
Answering this question will inform me on the exact blog posts and site content I should be creating in the future.
For example, if I can create an in-depth blog post answering how to start a business while working full-time and become the authority on that specific topic, I know that my incoming audience will be much more likely to trust me and eventually join my email list or online courses around that same topic.
Now that I have a sizable audience receiving my weekly emails, I use personal feedback to prioritize the types of blog posts and topics I write about. I created this incredibly detailed list of 101 business ideas you can start while working (and how to get started), to offer up some meaningful suggestions to people seeking ideas on which business they should start.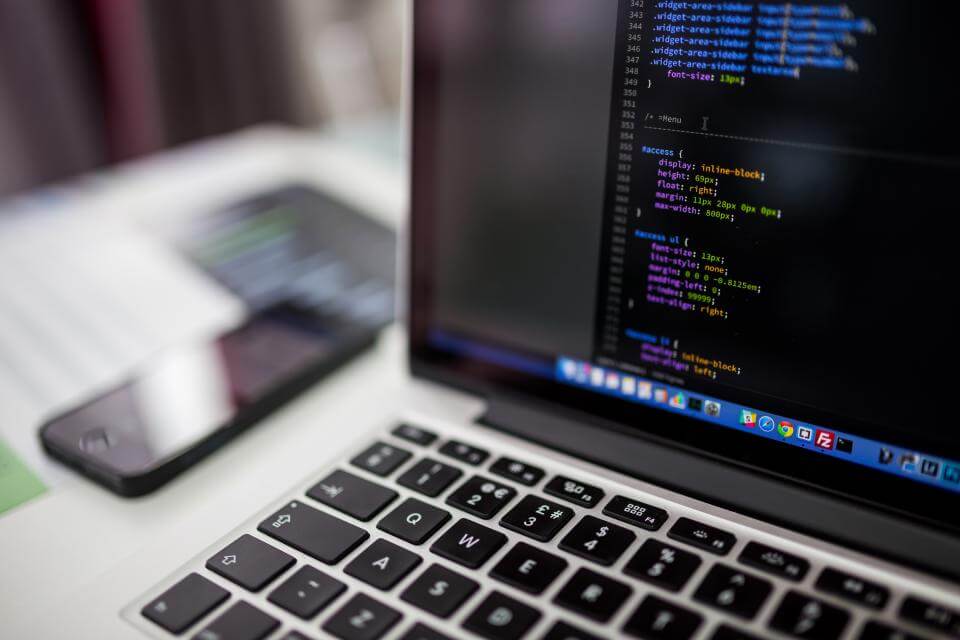 After you've answered these questions about your potential website, it's time to move on to creating a website that'll be designed to not only build an engaged audience, but also have a strong chance of being sold in the future (just one of many possible revenue driving possibilities with a niche website or blog).
Now, here's my interview with James, who certainly knows a thing or two about spotting a good website acquisition target.
Ryan: Which platform do you recommend people start building their website on, in order to be an attractive buyout prospect one day?
James: "It really depends on the individual, the business concept, brand, and level of control required as to what platform is 'best' in a particular situation. Investors looking to buy a blog or other type of online business will place emphasis on sites that are built on stable blogging platforms will be scalable and feature-rich, so they can easily be extended, if required. My top two recommendations would be WordPress and Shopify."
[Note from Ryan]: Personally, I use WordPress for all of my websites that don't require an intense amount of custom features. It's incredibly easy to learn how to use, and it allows for quick implementation of many different kinds of revenue-driving levers like selling eBooks, downloadable guides, and online courses.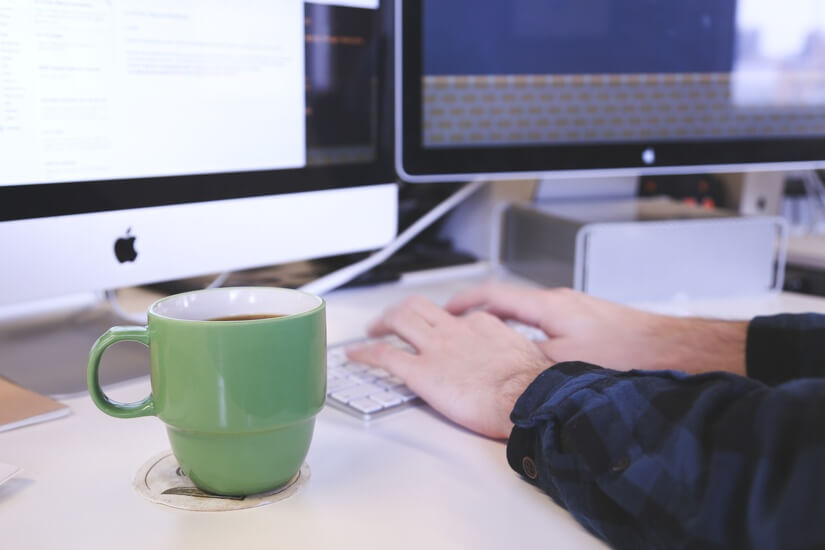 "If you are looking to customize your site extensively, it's a good idea to make sure that the workings are well-documented, meet industry standards, and are easily transferable to a new owner (or tech team)."
"Often, buyers will ask to see a snippet or preview of your website code during due diligence before making a purchase. The importance of doing this significantly increases with the size of your business. With larger sales, it is very important to have a well documented, easily traceable code base on more custom website designs."
"Lastly, it pays to keep the platform upgraded to the latest version, as well as all the associated plugins that are being used. This is to avoid any platform upgrade risk associated with a legacy install, which can be an issue for some buyers."
Ryan: Do you have any strategies you'd recommend for building up your initial flow of traffic & visitors?
James: "It really depends on the business model in question and the type of audience that you are trying to attract and engage. I'd suggest trying to be wherever your audience is, with the goal of validating your business idea and proving that your site can provide value for a very specific audience. If your target market hangs around particular forum groups, it would be beneficial to get involved in discussions and propose ideas in order to build your credibility."
"If the audience spends a lot of time using Instagram, then you may want to consider developing a strategy and following on this particular social media platform. From more of an on-site perspective, content marketing around long-tail keywords is a good place to start. Creating useful keyword-optimized listicle blog posts are easy to put together, readily digestible, and can deliver a lot of value. It may also help if you have something like a free eBook or online course to offer your audience from the outset."
[Note from Ryan]: Having a very well-thought out strategy around offering free downloadable content and waiting lists for my online courses, has been instrumental in building my audience for both my personal business and for that of my clients. Not to mention how helpful it is if you can master the art of learning how to write a headline for your blog posts.
Ryan: How do you get website visitors to come back for more on a regular basis?
James: "Visitors will tend to come back if they liked what they saw the first time they visited, and want to read on. If you're running a blog or content based AdSense business, users expect new, unique, engaging, and useful content each and every time they visit."
"If you're running an eCommerce shop, users will return if they liked your product offerings, the shopping experience was positive, the customer service is flawless, and they want to see or order more products in the future. As I mentioned earlier, having downloadable resources available (ideally for free), will attract a much higher level of engagement and turn your site visitors into much more than just that."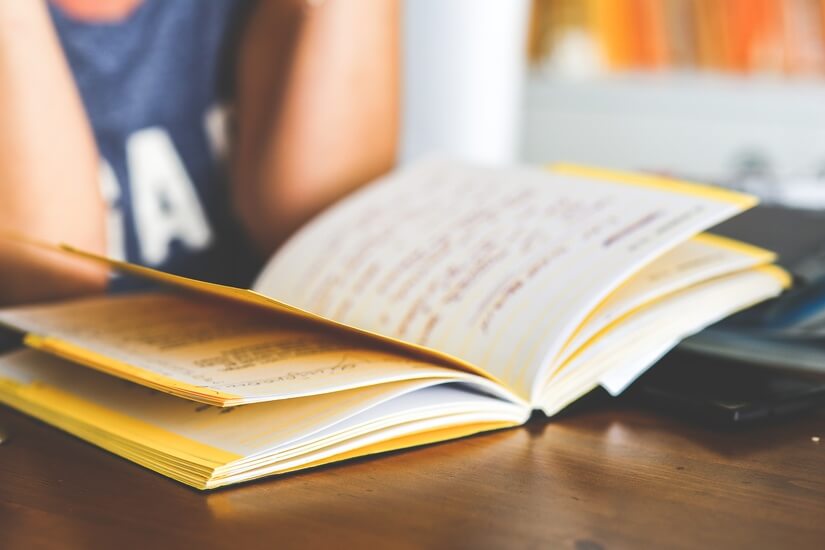 "Further, site owners should look to start developing an email list from day one, and sending regular newsletters to those who've opted-in is one of the best ways of developing a set of regular visitors. It cannot be understated how valuable an active email list is, to future buyers. It offers a sustainable, high quality flow of targeted traffic back to your website."
Ryan: Is it important to pick a niche for your website, or can you hit it big in any general spaces?
James: "I'd say that picking a specific niche is quite important, particularly in already saturated verticals. In my opinion, carving out a niche is one aspect of developing a differentiated business and a unique brand that is likely to be appealing to a core group of individuals. Being specific is key to your success."
[Note from Ryan]: I really want to emphasize the importance of this point. If you're trying to compete with well-established brands and bloggers that already have years of experience ahead of you, then you're going to have an extremely difficult time building an engaged audience, unless you focus on creating very specific content that a smaller audience can identify with.
"If you're looking to build an audience around general 'lifestyle' topics, then where do you even start? As a content writer, your articles will have to cover a wide range of topics: nutrition, exercise, health (mental, physical), work, social life, and more. It is extremely difficult to consistently produce top notch, engaging content without a clear focus from the start."
"What's more is that the broader you go, the more competition you will have. This means that getting ranked well in Google (for your most important keyword phrases) will be an uphill challenge. The strength of community around a site is important to buyers, and if a website owns a particular niche (i.e. dog photography), that can be a very powerful selling point."
Ryan: What are your thoughts on when bloggers should (if they should) implement advertisements on their site?
James: "This entirely depends on the goals and preferences of the individual blogger. Most successful bloggers started their websites purely as a hobby. As time went on, they slowly noticed that their audience was steadily growing, on the basis of the provision of great, engaging content."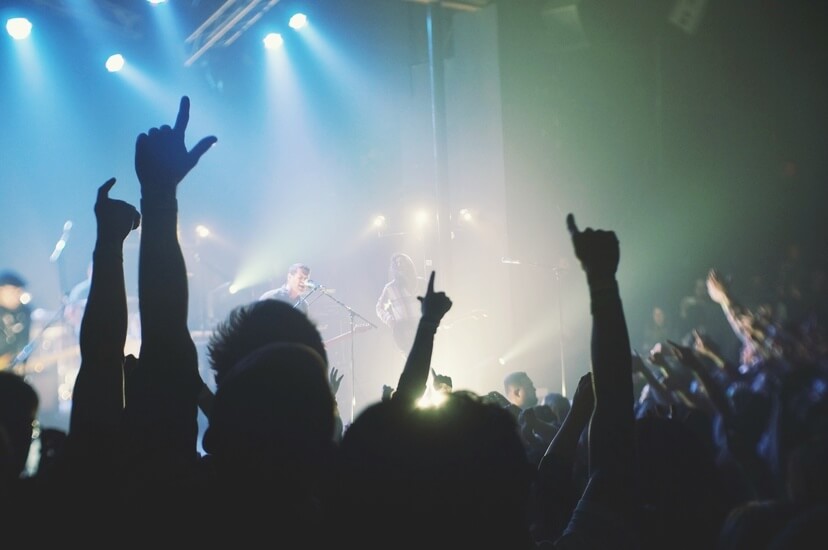 "Fast forward and their websites became so popular that they had to be run as a full-time business. This is the juncture where a decision has to be made with regards to monetization. Adding a small number of advertisements is an important way of justifying the time commitment it now takes you, and everybody needs to earn a living."
"That said, there are a number of other ways of making money from a blog including writing and selling eBooks, affiliate links, online courses, and much more. Bloggers should evaluate many different monetization strategies and consider the impact it'll have on your audience before deciding on one option over another."
"It's worth testing monetization models in the early days to see what gains traction and what your audience likes most. One thing to keep in mind is diversification of revenue, which is a strength when it comes to selling. Going 100% affiliate is perfectly fine, but if 100% of the revenue is associated with one or two products, this represents a concentrated risk to a potential buyer of your website. Having revenues split across a variety of products is far superior."
Ryan: What's a reasonable monthly traffic target goal to aim for, before hoping to sell a website?
James: "Meeting a pre-defined traffic goal (alone) is not necessarily a great benchmark of whether a site is ready to sell. At FE International, we sell online businesses that are established and have been successfully generating revenue for a minimum of one year. We sell sites valued between $25,000 and $4,000,000, and in order to qualify, a site needs to be generating around $8,000 in net income."
[Note from Ryan]: This is a great insight. If you're seeking to build a niche website that you can eventually sell, then spend a lot of time thinking through how your website will generate revenue long before you look to sell it.
"There is no denying that the level of traffic is an important indicator of value. That said, a high-traffic site that has not been monetized is not likely to be worth selling, as there is too much value being left on the table. Instead of looking for a set monthly traffic goal, sellers should look to prove out the business concept and monetization strategy as well as looking to ensure that traffic and revenues are stable (and even better, increasing)."
"A proven business with low but stable traffic and solid earnings, is likely to be valued more than a business with high traffic but a weak underlying monetization strategy."
Ryan: Do you have any specific learnings or takeaways from websites you've seen get acquired?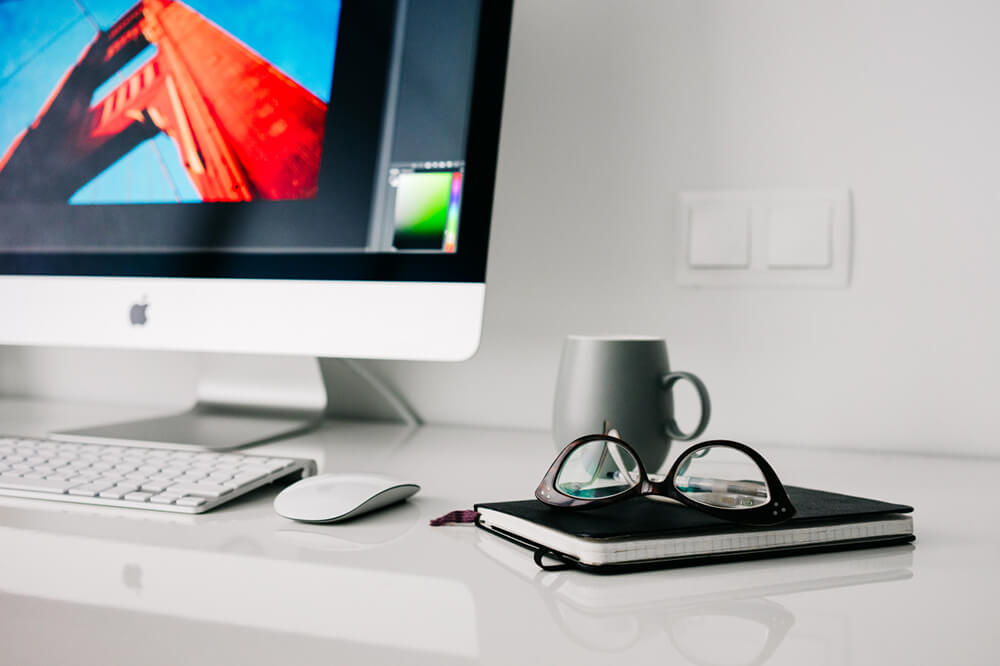 James: "Plenty. Sites I've sold that have closed for high valuations share some very important characteristics in common with each other."
1. The basics were in place: Google Analytics was installed from day one. Financials have been accurately documented and tracked over time. The seller had a clear, niche strategy and executed it well.
2.  The assets were of high value: The domain names are PR ranked and have high Domain Authority. Solid and stable software product. Large and high quality mailing list. Large and engaged social media followings.
3. The trends were going in the right direction: Monthly Recurring Revenue stable (or rising). Traffic stable (or rising sharply). Increasing volume of niche search trends. Number of referring domains increasing.
4. The seller was upfront, open and willing to help: While this is intangible, buyers will pay a premium if sellers are able to provide extra support, help with content writing, or work on a consulting basis for a fee, after the sale is complete.
Here's a bit more about James: He's a Junior Broker at FE International and starting out in management consulting in 2011. He's worked with a range of technology companies before making the move into website brokerage in 2014. At FE International, James is responsible for small cap deals, liaising and building relationships with buyers, as well on-boarding new clients.
Now that you have down the basic principles of how to build a website with an engaged audience and you know what criteria is most important once you're ready to sell a website, what's next?
If you have a niche website you're trying to grow, or thinking of starting one, please share with me in the comments below.