Are you trying to decide whether to create a blog vs podcast? Both blogs and podcasts are fantastic tools for getting your message out there, building an online audience, and reaching your business goals.
But which should you go for?
Blogging and podcasting sometimes get discussed in the same breath — but they're really quite different, involving different skills, equipment, and approaches.
You don't want to spend weeks, months, even years working on a blog only to find out that a podcast would have helped you reach your goals much faster — or vice versa.
We're going to take a look at what exactly blogs and podcasts are, how they differ, and what types of businesses they're best for.
Blog vs Podcast: 14 Differences and How to Decide Which to Start (First)
Disclosure: Please note that some of the links below are affiliate links and at no additional cost to you, I'll earn a commission. Know that I only recommend products and services I've personally used and stand behind. When you use one of my affiliate links, the company compensates me, which helps me run this blog and keep my in-depth content free of charge for readers (like you).
Real quick, whether you decide to go with blogging or podcasting first (for now), I want you to bookmark my two ultimate guides that'll teach you everything you need to know about getting started down a successful path with these two platforms:
Now, let's get into our breakdown of how blogging and podcasting are different.
What's the Difference Between a Blog and a Podcast?
A blog is a type of website with regular new content. This might be news stories, articles, or even poems or pieces of fiction.
If you're blogging to support a business, or if your blog is the cornerstone of your business, you'll likely be writing articles that draw in potential customers. You need a web hosting account in order to start a blog.
A podcast is like an online radio show with regular episodes. It will likely have an accompanying website, but it doesn't have to.
It'll normally be accessible through services like iTunes, Spotify, and Stitcher. You need a podcast hosting platform in order to start a podcast.
The most obvious difference between them is the medium. Blog posts are written — though they can, and usually should, include images. Podcasts are spoken.
Some businesses run both a blog and a podcast. For instance, Darren Rowse has the ProBlogger blog as well as the ProBlogger podcast.
Michael Hyatt has a blog on his website as well as two podcasts: Lead to Win (hosted by Michael and his daughter Megan) and Focus on This (led by Michael's team).
Note though that both Darren and Michael didn't launch their podcasts straight away. They established their blogs first, then turned to podcasting.
So should you start a blog or podcast? Which is better? Well — it depends. There are advantages (and drawbacks) to both.
And ultimately, which one you opt for depends on both your business and your personal skills and preferences.
Let's take a look at the reasons to opt for each, which highlight the difference between these mediums.
5 Great Reasons to Start a Blog (First)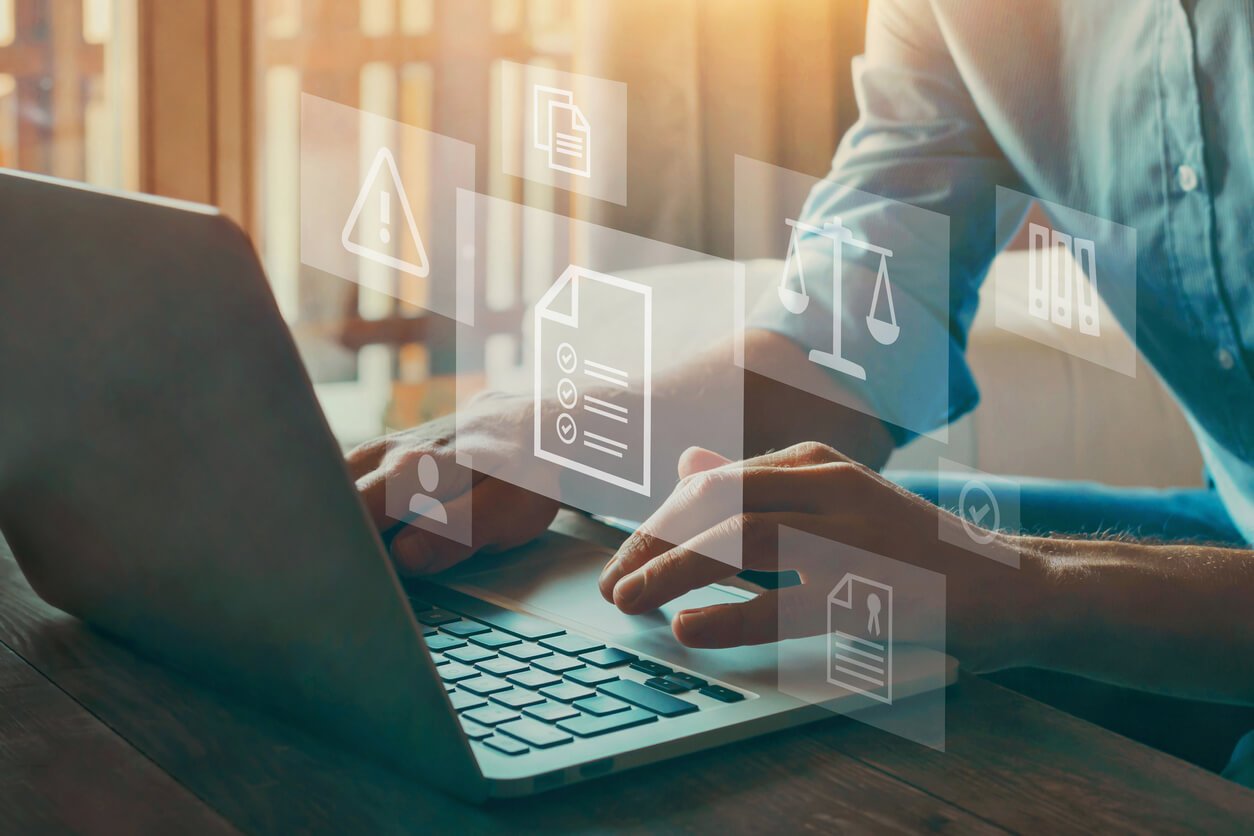 If these reasons resonate with you, a blog might be the best option for you to wade into first.
1. You Enjoy Writing
Some people find it easier to express their thoughts clearly in writing rather than by speaking aloud.
Others enjoy the challenge of finding just the right words. If that sounds like you, blogging is likely to be a better fit than podcasting.
2. You Want to Look Professional (on a Budget)
While you'll need to spend some money to get a professional-looking blog set up, you can keep the cost down.
To create a podcast that sounds great, you'll need a high-quality budget podcast microphone, and you may even need to rent or create a recording studio (though a small room in your home should do the trick too).
For a blog, a high-quality WordPress theme plus the ability to write well is all you need.
3. You Want (or Need) to Create Content Slowly Over Time
With a blog post draft in a Google doc, it's easy to add to it (or edit what you already have) whenever you have a few minutes to spare. You can't work on a podcast in quite the same way.
4. You're Looking to Improve Your Website's Search Engine Optimization (SEO)
Blog posts are made up of words, making it much easier to rank with them than with podcast episodes.
Use My Free Keyword Research Tool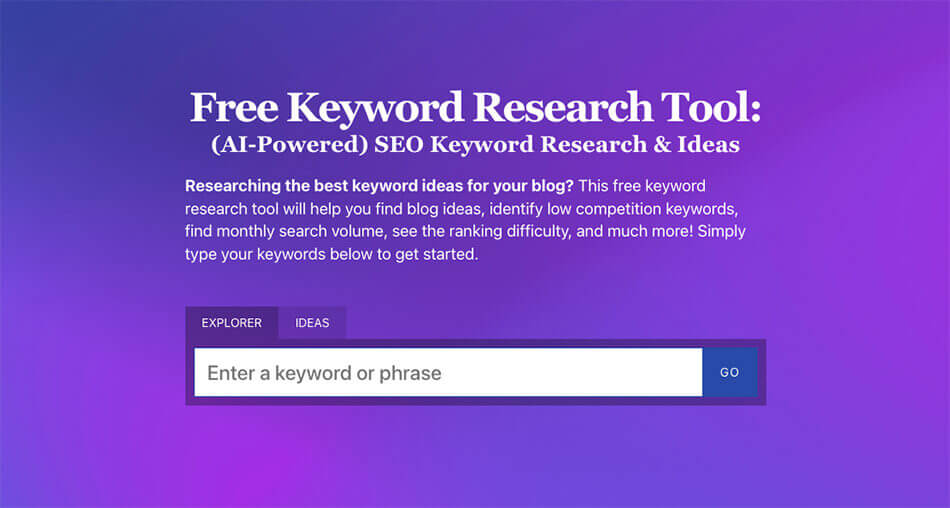 Try my free AI-Powered Keyword Tool to get dozens of research-backed ideas for keywords & topics to write about on your blog today.
---
Even if you have show notes or a transcript of your podcast, a well-optimized blog post on the same topic is likely to outrank you on Google.
5. You Want to Showcase Your Writing Skills
Your own blog can be a good step into the world of freelance writing, if you're keen to turn writing into a career.
Once you've written a few posts for your own blog, you might want to try out guest posting for other blogs — a great way to get your name out there.
5 Great Reasons to Start a Podcast (First)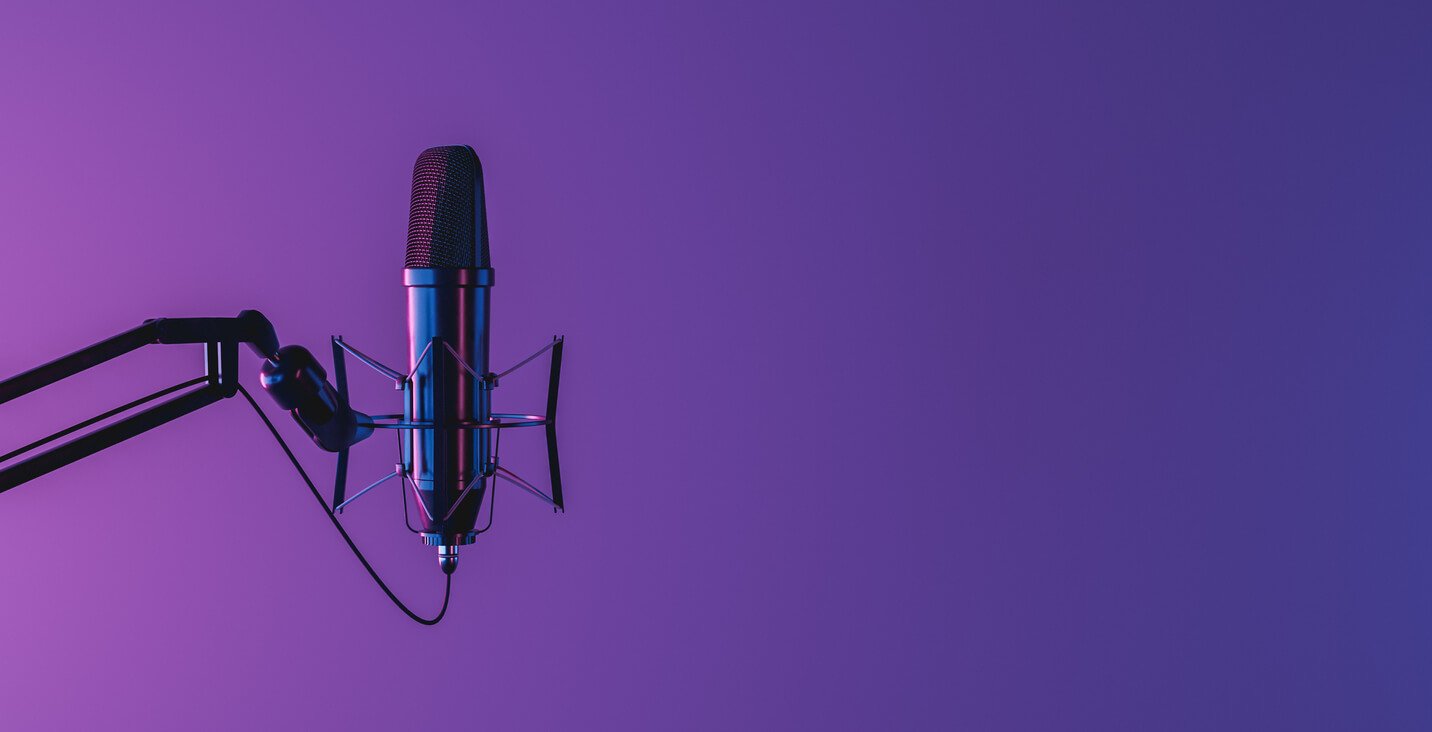 A podcast might be the best option for you if:
1. You Want a More Personal Connection with Your Audience
Your audience will hear your voice — your tone, your laugh, the way you speak fast or slow. This can help them feel much closer to you than if they only read your words.
Plus, someone might well listen to a full 30+ minute episode of your podcast in one sitting. Few people spend 30 minutes or longer reading your blog in one go.
2. You Enjoy Speaking (or Prefer it to Writing)
Some people find it tough to express their thoughts well in writing — or they simply don't enjoy the process.
However, they find it easy and fun to record a podcast. Don't make life harder than it needs to be! If you'd rather speak than write, the podcast vs blog question is easily solved.
3. You Can Set Aside At Least an Hour at a Time to Create Content
Many podcasts will batch produce episodes, perhaps spending a whole day recording, before sending episodes to be edited and produced.
4. You Want to Interview Experts in Your Niche
It's very common for podcasts to bring on guests. In fact, if you don't have a co-host, you'll likely want to have a guest so it's not just you talking all the time.
A podcast can be a great way to make connections and bring new insights to your audience.
5. You Want to Show (or Develop) Your Speaking Skills
Perhaps you're hoping to start a career in public speaking or you simply want to develop those skills for the workplace.
Talking on a podcast can feel a lot less intimidating than standing up in front of a live audience, as you have the opportunity to edit your recording before releasing it.
Blog vs Podcast: Which is Better for Your Business?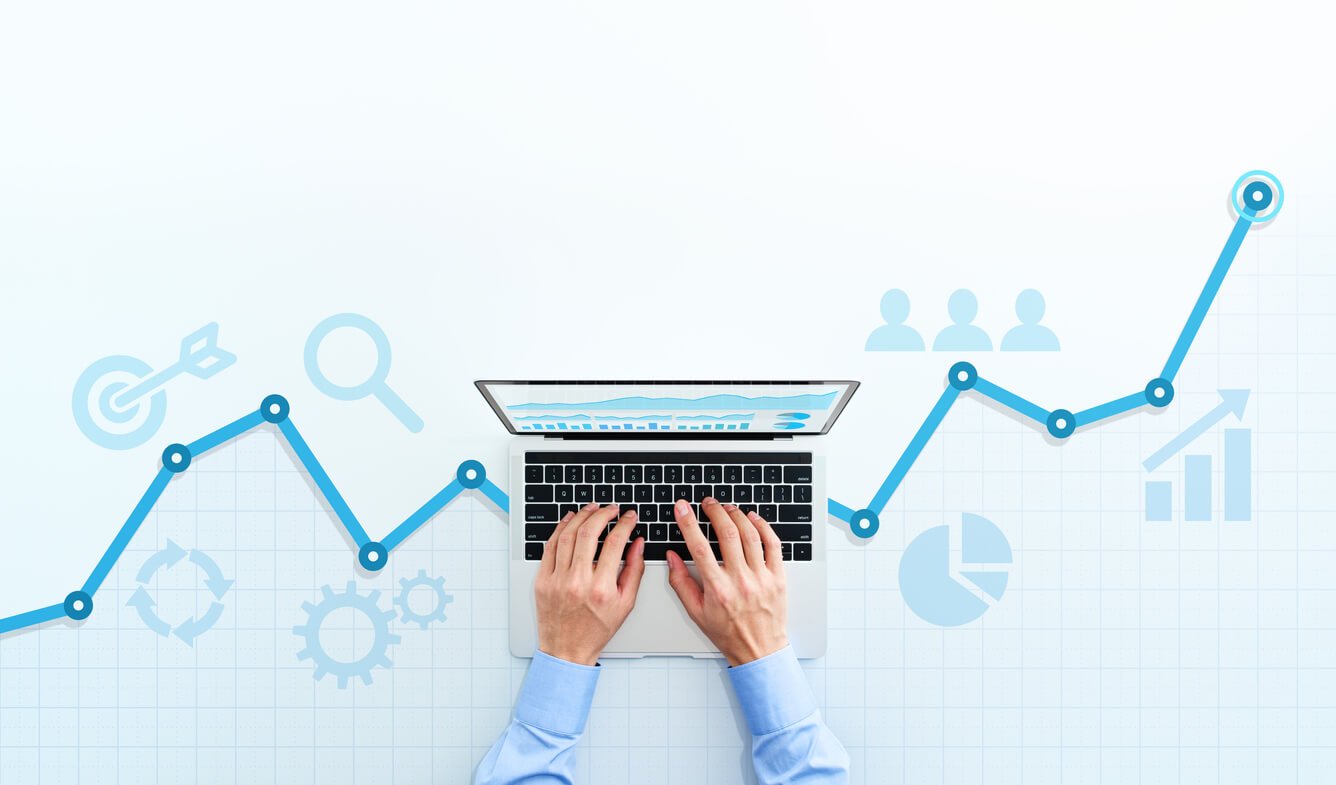 As well as thinking about whether a blog or podcast suits you better personally, you'll also want to take into account what might work best for your business.
Consider these factors when you're making the decision between a blog or podcast for more business-minded concerns.
1. The Age of Your Ideal Customer
Podcasts tend to reach younger audiences, on average — think millennials and Generation Z. Blogs may be a better fit for older audiences, though plenty of older people do listen to podcasts too.
2. Whether Your Ideal Customers Find it Easier to Engage with a Podcast or Blog
If your business targets commuters, for instance, or people doing a lot of chores at home, then they might find it easier to listen to a podcast instead of reading a blog.
On the other hand, if your ideal customer will likely be scrolling through content on a coffee break or as a last thing to do at night, a blog might be a much better fit.
3. What Your Business Sells
If you sell cheap products, a blog might make sense — people reading will often be in a position to take action instantly.
If you sell something that's going to require a lot more commitment (of time and/or money), then a podcast might be a better fit — it gives people a chance to really get to know you and to repeatedly hear your offer in different episodes.
4. If Search Engine Optimization (SEO) is a Key Goal for Your Business
A blog will help more with strengthening your SEO, so if you have, for instance, an online store, it will likely make more sense to run a blog instead of a podcast.
Many businesses could succeed with either a blog or a podcast — but it's worth thinking upfront about what your own strengths and skills are, and what's most likely to bring in your ideal customers and get them ready to buy.
Should You Start a Blog and a Podcast at the Same Time?
Some businesses run both a blog and a podcast — but almost all will establish one of these first, then add in the other.
If you want to run both, I'd recommend starting with a blog. Get into the routine of regularly producing blog content before you launch a podcast.
It can be really tough to keep either a blog or a podcast going successfully, so running both definitely needs a lot of thought and time.
When you're running a podcast and a blog alongside one another, it's particularly important to use a content marketing calendar so you can plan out what you're publishing, where, and when.
This makes it easier to launch new products or promote your services, too.
Try Out a Blog or Podcast Experiment (and See How it Goes)
So which will you go with: blog or podcast? Both are great options and give you the ability to connect with people all around the world.
If you're not sure which to pick, try a blog first.
It's quicker and easier to set up a blog than a podcast, and even if you do pivot to running a podcast instead, you can use your blog for show notes or transcripts of your podcast episodes.
To get your blog up and running, check out my detailed guide on starting a blog and making money. You could have your blog online in just 10-15 minutes.
Or if you'd prefer to create a podcast — or simply learn more about the process of setting one up, then my guide on how to start a podcast is the perfect primer. It explains everything you need to know, step by step—then you'll want to see my picks for cheap podcast microphones to get up and running. Give it a try today.