👋 April 1, 2020 Update: Applications for the 2020 blog scholarship program are no longer being accepted. If you already applied, thank you very much! I'm looking forward to reading your application. I received over 540 applicants (🙏) and will be reviewing them over the next two weeks. The 3 recipients will be notified by April 15, 2020 and we'll get started on working together. Want more to read? Browse through my library of the most detailed blogging guides & tutorials around.
---
These are weird times, I know. 
It seems like new life-changing events (and stressful news headlines) are coming out at a dizzying pace these days.
Over the past couple of weeks, I've been talking with more and more of my readers here. It's clear that with how questionable the employment situation is rapidly becoming for many people who work in service-related industries (and otherwise)—there's never been a better time to start working on building your own remote, online business. I also know firsthand that a blog is one of the most attainable online businesses you can start right now and make meaningful progress with over the coming weeks and months.
For that reason, I'm committing to funding the blogs of 3 readers and advising them for a full year.
Get my funding & mentorship to start and grow your blog (faster) this year.
For the past 6+ years, I've been blogging here about the nitty gritty details behind growing this blog from zero to $450,000+ in annual revenue and generating more than 500,000 monthly readers.
I created this blog with the goal of sharing practical and approachable tutorials that simplify the sometimes complicated process of building a blog (and actually growing it into a real online business). For that reason, 99% of my content here is free. Ranging from my ultimate guide about how to start a blog without any prior knowledge, to my other tutorials covering everything that happens after your blog is published, you're learning from a veteran blogger.
This blog is a place where I can share everything I've learned from starting and growing several blogs over the years. Beyond just my own websites, I've been able to help dozens of friends, family and former co-workers to get their own blogs off the ground too.
I've also helped hundreds of students build profitable blogs with my courses—and now I'm starting an annual blog scholarship program to provide funding, mentorship and free access to Built to Blog, for 3 ambitious bloggers.
What's the Blog Scholarship Program All About?
The goal of my blog scholarship program is to give 3 ambitious bloggers a massive leap ahead on the path to building a profitable blog. I know firsthand about the challenges new bloggers face—both financial and otherwise. This blog scholarship program is designed to help overcome the major obstacles on your way to getting real, quick results.
My blog scholarship program consists of three major components:
1. Funding: I'll cover the cost of your blog's web hosting plan for a full year ($150 value), so that you don't have to worry about the finances—and can instead focus on the more important tasks of creating and promoting your content, to build an audience.
2. Mentorship: We'll meet and strategize regularly over the course of the coming year via email and Slack to devise a plan of action to getting your blog set up quickly—using many of my tools, resources, processes and copy & paste templates ($2,500 value). I'll help you with things like picking a blog niche that has strong profit potential, I'll teach you my personal process for writing content that attracts readers, show you behind the scenes of driving traffic to your blog and how to soon monetize your site.
3. Education: You'll get complementary lifetime access to my comprehensive course that's been taken by hundreds of happy students, Built to Blog: Get Your First 10,000 Readers and Earn Six Figures Blogging ($297 value). That includes all 54 lessons, over 8 hours of instructional video lectures, more than 15,000 words in private written tutorials, and 5 hours of exclusive video interviews with twelve of the world's most influential bloggers. This is my blueprint for building a profitable blog (without wasting time and money on tactics that don't work anymore).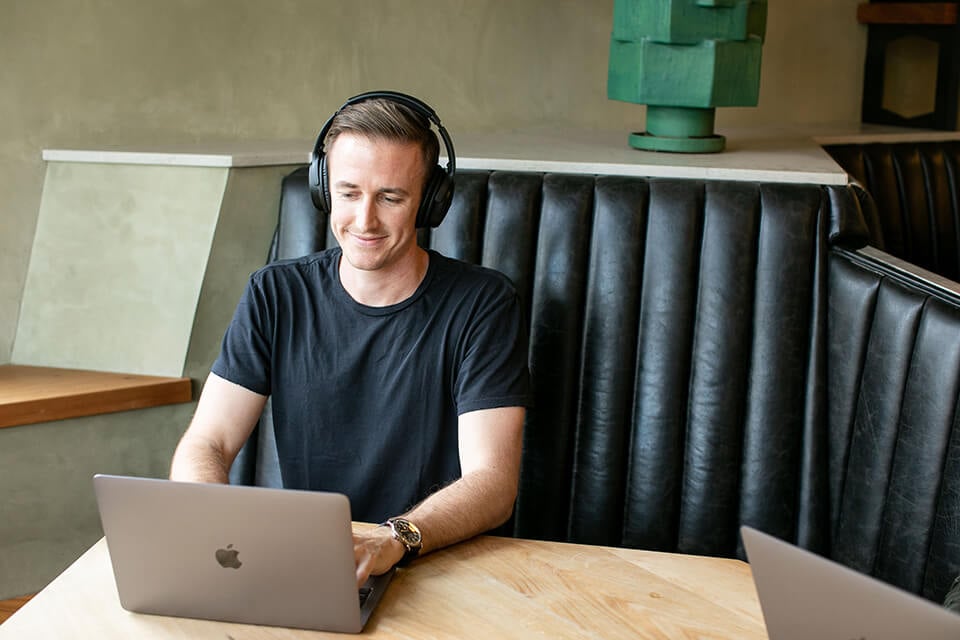 To the 3 recipients of my annual blog scholarship program, I'm going to be your personal tutor for getting your blog off the ground, out into the world and building towards profitability this year.
Eligibility Requirements for the Blog Scholarship Program
In order to qualify for my blogging scholarship, recipients must either:
Not have a currently active blog of their own. Or…
Have a blog that receives less than 10,000 monthly readers.
Eligible recipients may be located anywhere in the world. A conversational level of English is extremely important to communicate effectively together and translate our work into actionable results on your blog.
Blog Scholarship Application Process
To apply for my blogging scholarship program, I'm asking all applicants to write a 500 to 1,000 word sample blog post (or essay) that explains why you want to start a blog, what your goals are and the topic (niche) you want to focus your blog on.
If your answers to these three key questions aren't immediately clear, start by reading these articles first:
Along with your application, please include the following information:
Your first & last name, phone number, mailing address and links to your profiles on LinkedIn and/or Twitter, Facebook, Instagram or other social network (if applicable).
Formatting: Please submit your writing sample in a shareable GoogleDoc and format it according to simple content best practices (shown here and here). This application process is designed to determine your level of commitment, writing potential and attention to detail 🙂
Submitting Your Application
You can submit your application and writing sample (in GoogleDoc format) through this Google Form right here.
---
Deadline for Applications (2020)
To be considered for the 2020 blogging scholarship program, your application must be submitted no later than March 30, 2020 (no exceptions). The winning applicant will be selected and notified by April 15, 2020. If the scholarship is not claimed within 30 days, I'll select another recipient until all 3 have been awarded. This blog scholarship will be awarded each year on an annual basis.
Bonus: My Top Guides to Read Before Starting Your Blog
These are the three most important guides to read before creating your blog. They tackle the most significant components of what it'll take to grow a profitable blog: starting, writing and monetizing:
---
Want My Best Blogging Advice? Sign Up Today.
"*" indicates required fields