Free Course: Find & Validate Your Business Idea in 3 Days
Join 36,944+ entrepreneurs in validating their business idea.
Enter your Name and Email for instant access to this mini course. You'll receive both lessons including time-tested, actionable PDF worksheets that'll walk you through the process of finding a profitable niche business idea, estimating the market demand and getting your first 10 email subscribers in the next 72 hours.
In this action-oriented mini course, you'll learn:
•  How to pair your interests with a profitable niche business idea

•  Game-changing online research tools for estimating market demand

•  How to craft an effective elevator pitch for your idea

•  8 Strategies to build a targeted list of 10+ email subscribers this week

•  How to use my conversation scripts and templates to validate an idea quickly
This mini course is a preview of the strategies, tactics and action plan you'll learn in 30 Days to Validate.
Join the Free Course Now:
Trust me, I hate spam as much as you do.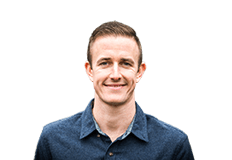 Hi, I'm Ryan Robinson. I've taught thousands of entrepreneurs how to validate and grow their businesses.