After spending a few hours browsing online job boards, you come across the perfect role.
Giddy with excitement, you spend hours tweaking your resume. You even decide to go the extra mile and write a cover letter to seal the deal.
Convinced you've caught every spelling and grammatical error after double-checking for the hundredth time, you upload your resume and hit send on the application.
And then… the sound of crickets. Nothing happens.
Days and weeks go by and you still haven't heard anything back.
Does this sound familiar? If this experience has happened to you, don't worry—you're not alone. Chances are, you didn't do anything wrong or make any glaring mistakes either… the odds are simply stacked against you in today's hiring process.
👋 Today's guest post comes from my good friend, Matt Feldman, serial entrepreneur and founder of Belooga, the world's first video resume platform. From here on out, you'll be hearing from Matt.
In my very first job out of college, I got to see this broken hiring process up close and personal as a recruiter for tech companies.
Fast forward to today and I just launched Belooga: The World's First (and Only) Video Resume Platform aimed at fixing this system.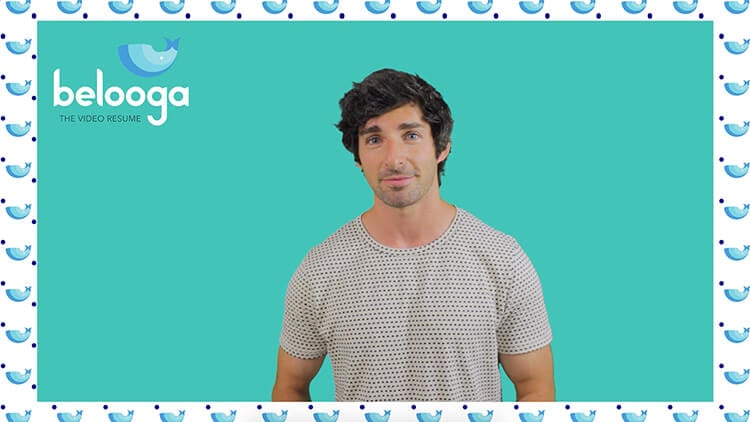 At Belooga, we're on a mission to help you craft a compelling video resume that stands out from the sea of other applicants out there.
The best part? Making your own video resume is as easy as creating a social media profile and can be done in a matter of just a few short minutes.
Today's (broken) hiring process explained
For starters, it's unlikely your resume will actually be read by a real person. Thanks to applicant tracking systems (ATS), 75% of resumes are never even seen by a human. The algorithms these systems use are designed to eliminate options, not uncover their hidden potential.
Without the right combination of keywords, your submission is tossed out with no chance of further consideration. Some of these systems are so sensitive that even using serif fonts can confuse them. (Yes, really).
While it's obvious these inefficient systems can be problematic for job seekers, they're equally harmful to employers who may be missing out on quality candidates—like you—due to something as simple as the "wrong" font choice on a resume. Though it does still pay dividends to use the right resume maker in order to visually stand out from the competition.
Studies show that even when you do manage to get your resume in front of a hiring manager, you've only got six seconds to make an impression.
And the competition is likely to be pretty stiff, especially when you're only being compared as a one-dimensional piece of paper that attempts to highlight your experience and accomplishments.
In fact, landing a job at Google is roughly ten times more difficult than getting into Harvard. Plus, on average there are 250 other people going after the same role you are. If it's a remote gig or freelance job, you're not just going up against other smart and talented people from your immediate area, your competition is global.
According to Jobvite, the average time to hire in the US is 38 days, but it can last as long as 60 days or more depending on the role, location and industry. The interview process can be grueling. Most candidates start with a phone screen and endure up to six rounds of interviews with team members and management.
Interviewing is a huge investment of time that can feel mentally and emotionally draining, especially if you're rejected at the very end of the process.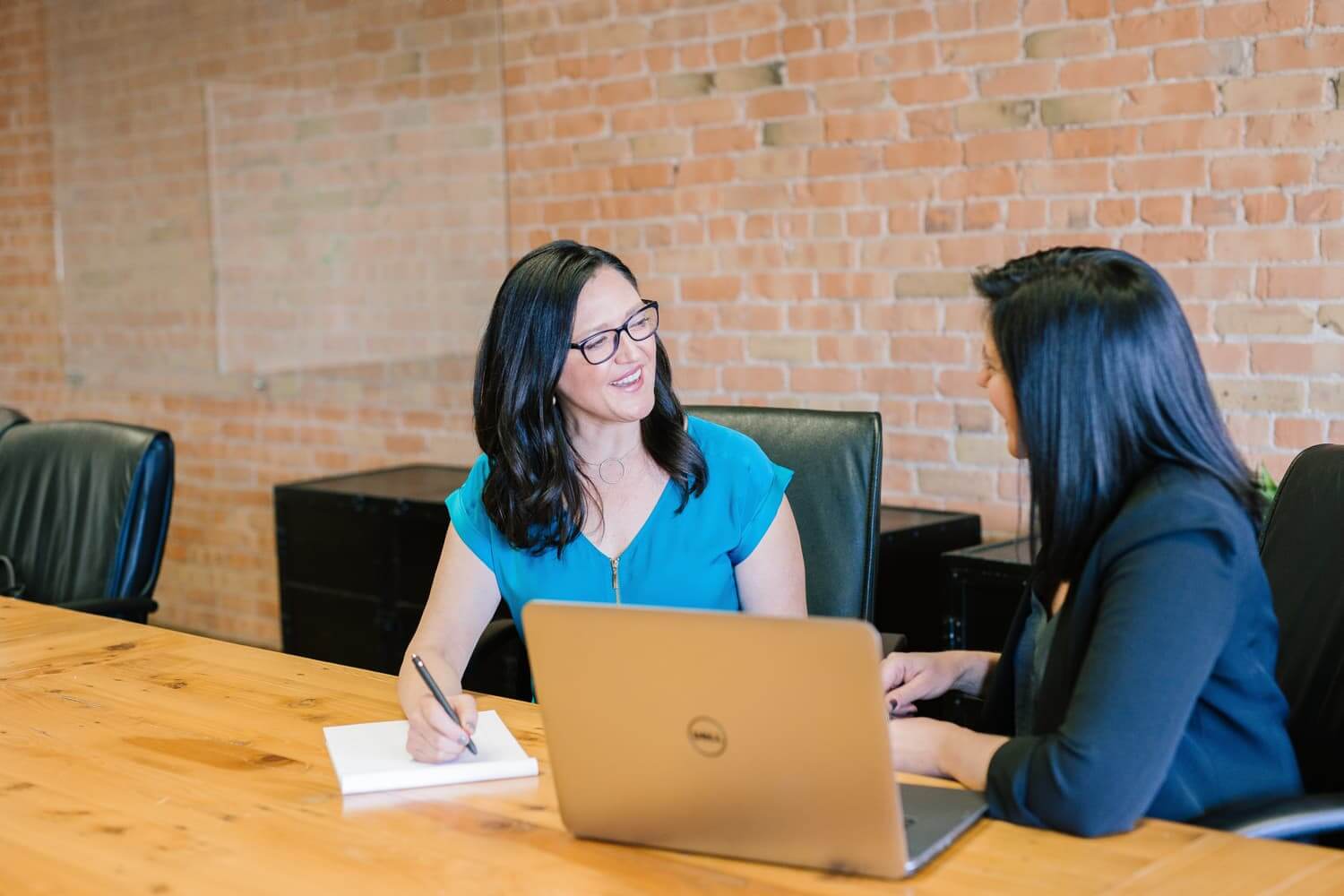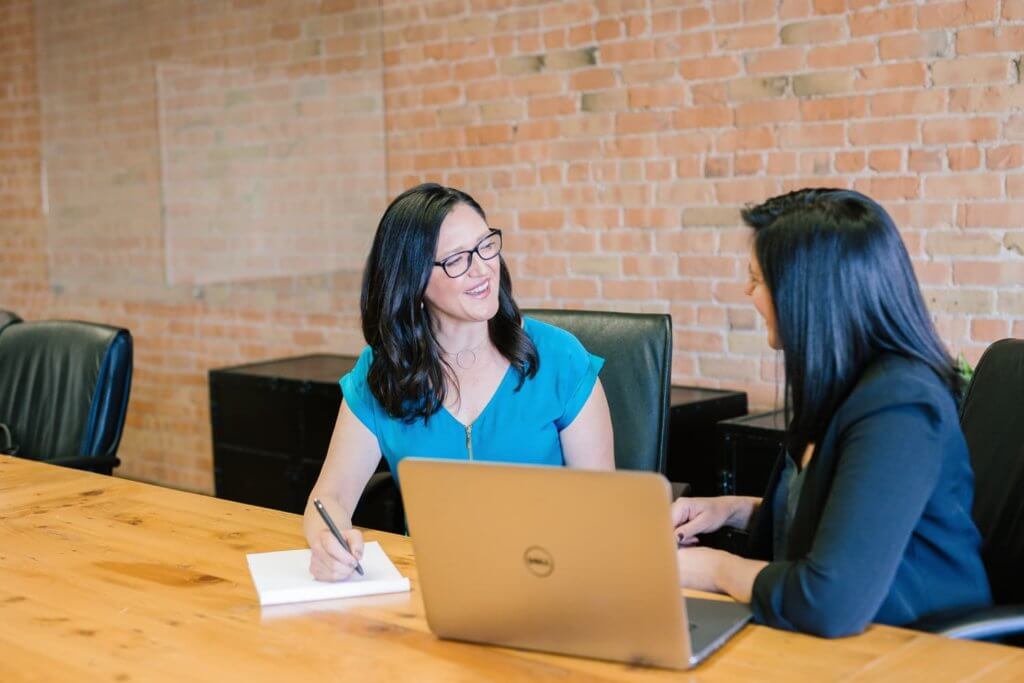 When it's all said and done, only ⅓ of graduating college students have a job lined up after graduation and more than 22% of those students are unable to secure a role working in their field of study. With literally millions of unfilled job openings available, there's clearly something broken with the way graduating talent is approaching their job search.
So does that mean it's impossible to land your dream job right of college? Absolutely not.
There's a way you can stand out from the crowd, avoid dead-end interviews and showcase the full depth of your skills and personality… create a video resume.
Video killed the resume star
Everyone is obsessed with video these days.
From colleges encouraging potential students to submit video applications, to all of the major social networks adding video stories and live-streaming features to their platforms, it's safe to say that video is here to stay.
In thirty seconds of a video resume, you can pitch your skills and experience as well as display your creativity in ways a simple text resume just can't illustrate.
Video resumes also put the odds in your favor—a whopping 89% of employers said they would watch a video resume if it were submitted to them.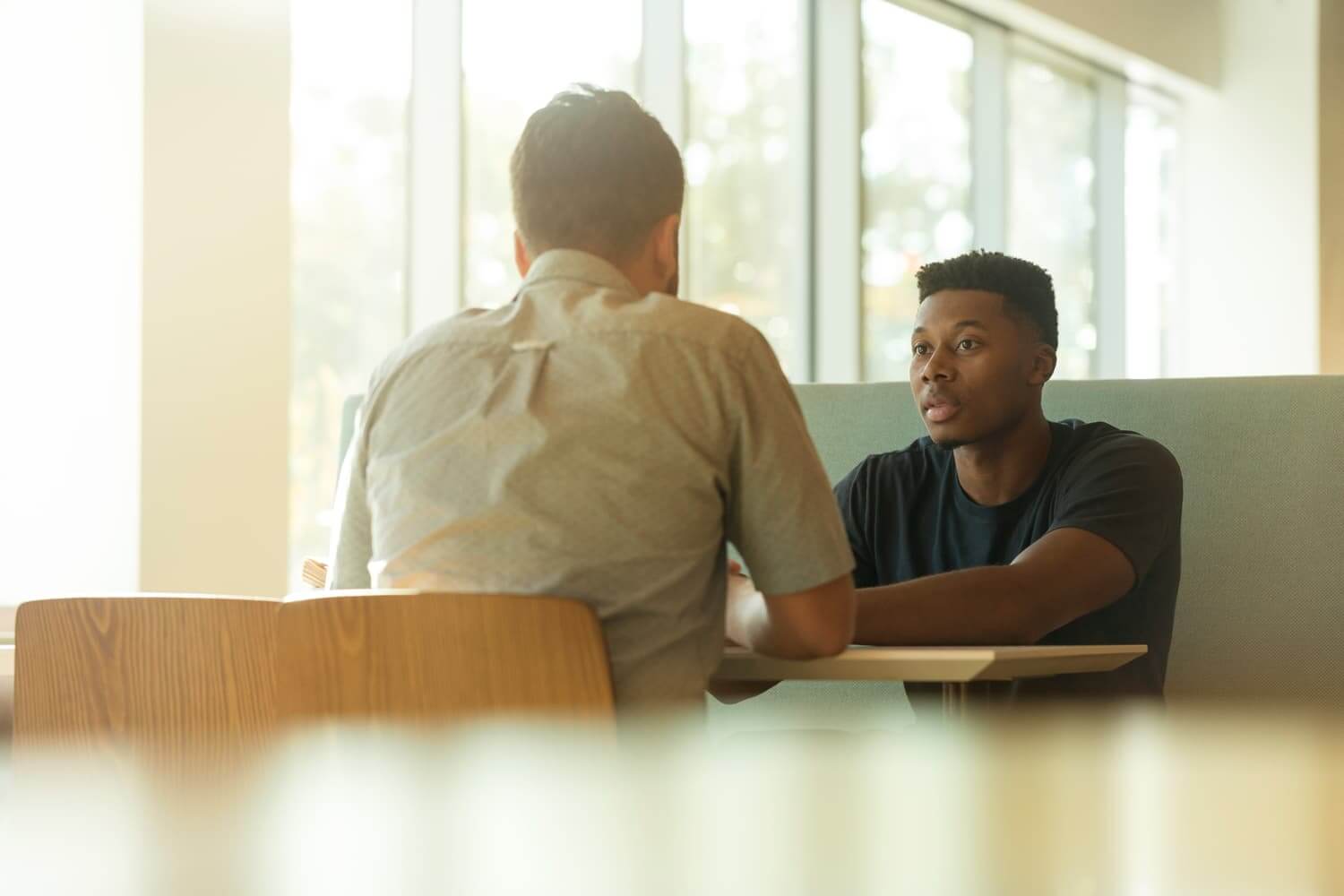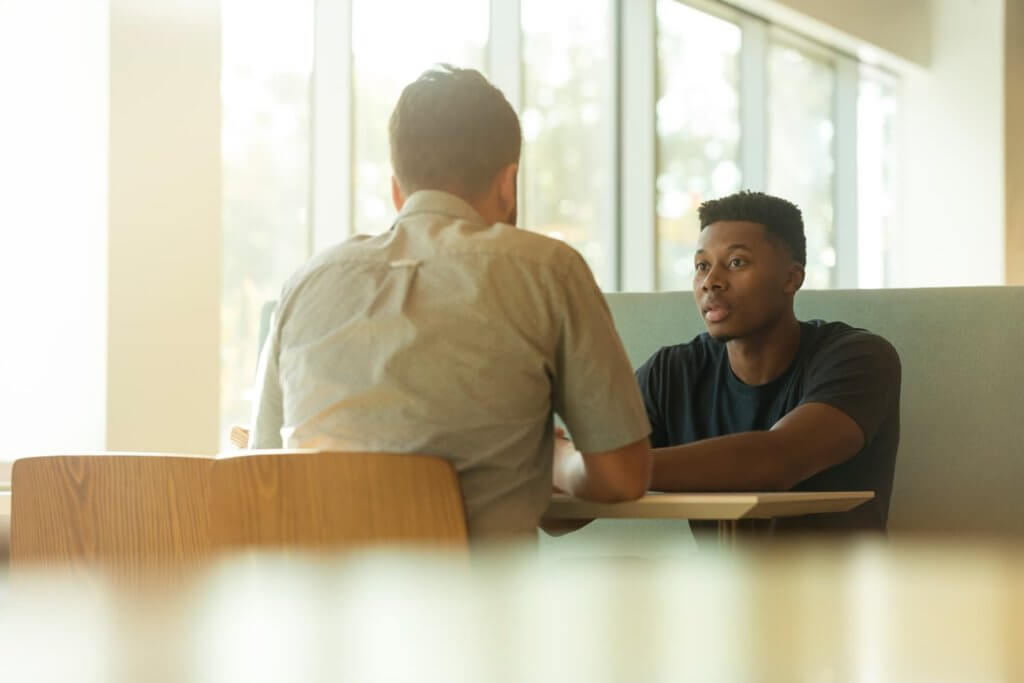 This year, it's more important than ever to build your personal brand.
Maintaining control over your image online and consistently putting out high-quality content are essential parts of this strategy. A video resume is one of the most unique and impactful pieces of content you can create and gives you complete control over how you present yourself to the world.
It may feel strange bragging about your accomplishments on camera, but keep in mind that the whole purpose of a resume, even a paper one, is to entice a potential employer to hire you based on your skills and experience.
Companies want talented people to pitch them on why they're the best candidate for the job, so shake off any self-conscious feelings you have and sell yourself!
Some people hesitate getting in front of the camera because they're worried an employer's racial or sexist bias may prevent them from being considered for a position. Any company that would disqualify you based on prejudice does not deserve your consideration.
Furthermore, would you really want to be working for an employer that's going to discriminate against you?
By showing who you are up front, you're actually doing yourself a favor—you're eliminating unhealthy or even dangerous work environments from your job search.
Never made a video before? No problem. My company Belooga, the world's first and only video resume platform, makes crafting an effective video resume incredibly easy. Some of Belooga's key features include being able to:
Record your video directly through the Belooga website or upload one of your own
Get access to best practices and training from experts
Share your video resume on social or directly with employers
Download an interactive PDF and bring it with you to interviews
As long as you've got a laptop and an internet connection, Belooga can help you take care of the rest.
Now, here are the key steps to creating an effective video resume that'll get you results.
7 Steps to Create a Video Resume That'll Make an Impression and Help You Land the Job
1. Keep it short and sweet
According to a study by Wistia, marketing videos that are up to two minutes long get loads of engagement while anything longer than that sees a significant drop-off.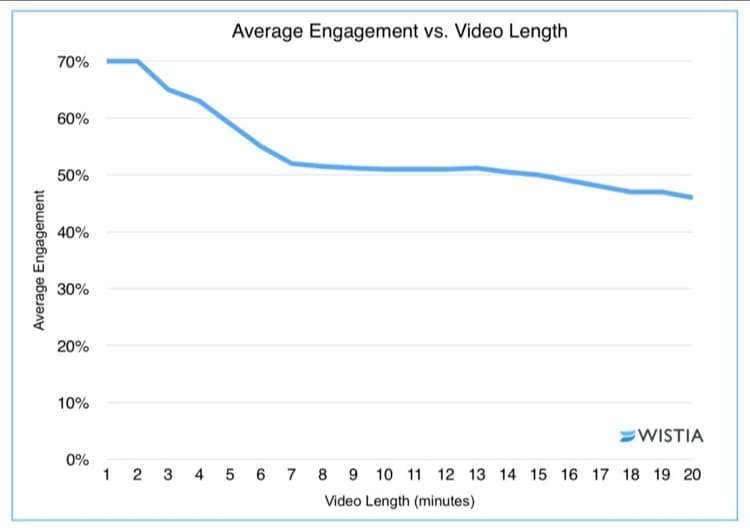 While a video resume is *technically* not a marketing video, the rules still apply. On the internet, brevity is key. People have short attention spans and are quick to move on when they get bored.
Videos longer than one minute tops will most likely not get watched and could potentially convolute your message. Time limits will also force you to think more critically about what all needs to be included in your video resume.
This will result in a video that's focused, attention-grabbing and impactful. Belooga will give you up to 40 seconds but recommends keeping your video resume 30 seconds long for maximum impact. And with Belooga, you can even upload your own cover photo to give your video that professional touch.
DO:
Limit your video to 40 seconds in length
Highlight the most impactful and relevant information about yourself
DON'T:
Try to create your magnum opus, this isn't an Avengers movie
Leave long pauses or dull spots just to fill time
2. Set up your shot
Your video resume doesn't have to be shot with professional cameras or filmed in 4K resolution, but it does need to look nice. A blurry or low-resolution video will be difficult to watch and memorable for all the wrong reasons.
As long as your camera lens is clean and there's nothing covering your microphone, your smartphone should be more than up to the task.
The most important thing is to pick a spot that has plenty of light. Try shooting some test footage in a few different places to see what looks best. The setting you choose can also help convey some of your personality, so feel free to dress the 'set how you see fit. Just make sure it's not cluttered or distracting in any way.
And no, you don't need to add a bunch of effects, transitions or filters to make an impactful video. In most cases, a simple, straight-on shot from the waist up is all that's necessary. Many phones come with free video editing apps built right in or available for download.
You can use these tools to edit your video and string multiple takes together. Or, there's always the option to record right through Belooga's website.
DO:
Make sure there's plenty of light so you can be clearly seen
Pick a setting that reflects who you are
DON'T:
Buy a camera, rent special equipment, or go crazy with filters
Shoot your video in a place that is distracting or looks messy
3. Dress to impress
Depending on the role, you probably don't have to wear formal clothes. But you should do your best to look put together and professional. This will help you create the best first impression and can even get yourself in the right headspace.
A 2014 study found that a group of students wearing Superman T-shirts rated themselves as physically stronger and more likable. Wear something that makes you feel great and it will come through in your facial expressions and body language.
Speaking of which, try to be aware of things like folding your arms across your chest, fidgeting in your seat, or any other unnecessary movements. Gesture naturally but don't overdo it. Most communication is nonverbal so be sure everything you're doing is conveying the right message.
DO:
Wear something that looks neat, clean, and makes you feel confident
Be aware of your body language and gestures
DON'T:
Film in your pajamas, even if the role will have you working remotely
Fidget in your chair. It's distracting and you'll look nervous
4. Speak slowly and clearly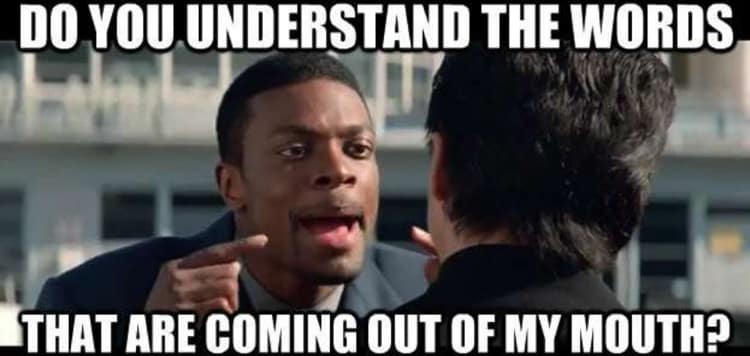 It may seem obvious, but make sure you can be easily heard and understood. The first step is to speak nice and slow. We tend to speak faster when we're nervous, so be deliberate and slow yourself down. The challenge here is to keep it slow and steady while staying within that 30-second timeframe. You've got a limited amount of time to peak your potential employer's interest, so make every second count.
Find a quiet place away from any traffic or background noise while you're recording. It feels a little unnatural at first, but you'll need to say things a little louder and more expressive than you would in person— you'll sound dull and look lifeless on camera if you don't.
Try practicing some of the vocal exercises that singers and actors do. They can help you warm up your diaphragm, breathe properly, and project your voice better.
DO:
Shoot your video in a quiet place where you'll be easily heard
Say things louder and be more expressive than you would in person
DON'T:
Mumble or whisper
Allow yourself to get nervous and speak too fast
5. Don't read a script
The whole point of creating a video resume is to show off your skills and creativity through a unique and compelling presentation. Reading your resume on camera undoes all of that.
This isn't to say that you shouldn't think about scripting it or at least writing a general outline. Too much ad-libbing and you'll come across as unprepared and lacking professionalism. The magic of video is that you'll be able to try multiple takes and edit them all together later for a seamless shot.
Think of your video resume like a trailer for a movie. It should excite your future employer while still giving them an idea of what you're all about. Give glimpses of what you're capable of, not just a summary of what you've done before. Humor can be a great tool and can liven up your video; just don't get too far off track.
DO:
Prepare an outline or light script
Make sure you use the best take
DON'T:
Read your resume on camera
Use this as an opportunity to practice your entire standup routine (Unless you are applying to be a comedian)
6. Sell yourself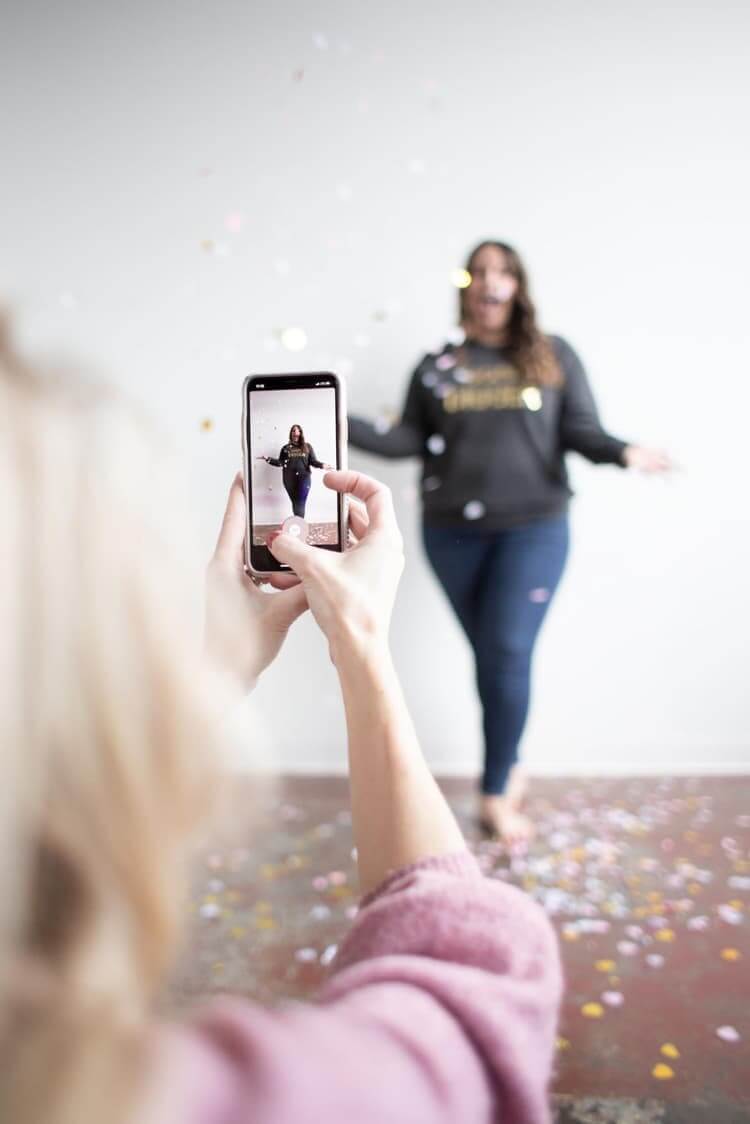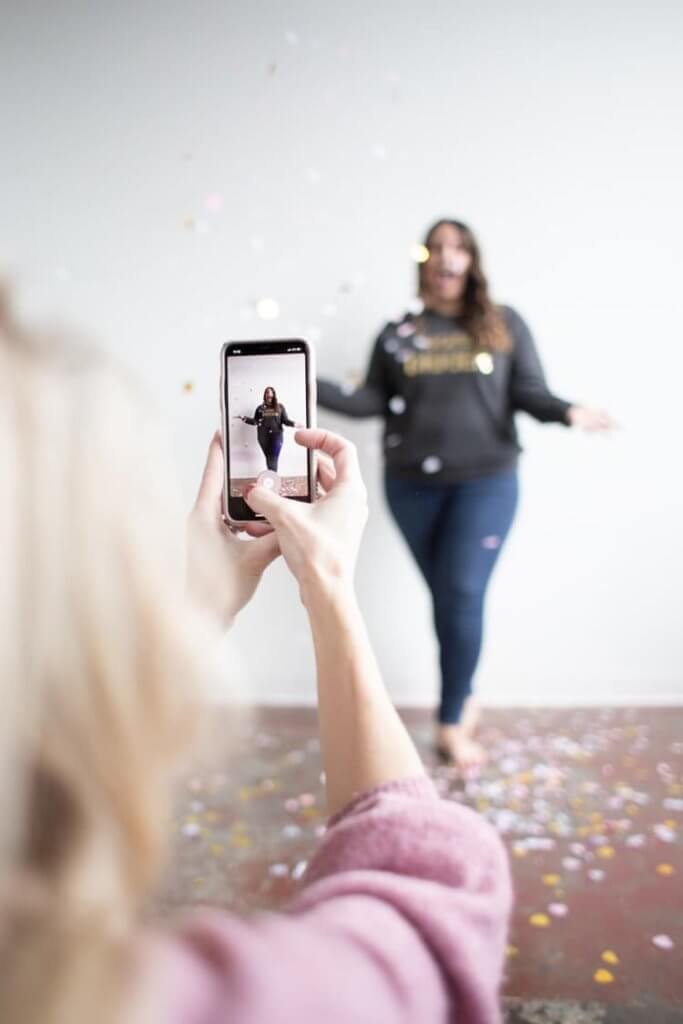 Like it or not, recruitment is a sales process.
You are the product and your potential employer is the customer. So what does your customer want? What is relevant to them? Like any good marketing message, you need to say what's in it for them. What value can you add to their team or organization?
Every buyer wants to see the product in action, so take time to show your skills off.
Are you a hairdresser? Bring the camera in the salon and demonstrate a few cuts.
Are you a personal trainer? Take the camera into the gym with you and show off some proper form.
Trying to get a web developer position? Dazzle your viewers with some screen captures of your work or even try your hand at some live coding. Don't just tell your potential employer what you can do, show them.
Talk about your experience, noteworthy projects, and why you're the best candidate for the job.
What are your personal values? What motivates you? Practice speaking with confidence. Your goal should be to get anyone watching your video resume to picture you in the role. You want them to see you in their workplace and imagine what it would be like to work with you.
Always be yourself. Anyone watching will be able to see right through any attempt at acting or putting on a front. Think positively and allow your natural passion and excitement to shine through.
DO:
Tailor your pitch to the employer
Talk about your values and experience
DON'T:
Overact or project something you're really not
Undersell your skills or accomplishments
7. Get feedback
When you've finished putting together your video, send it over to anyone that is willing to give you feedback.
Encourage them to express their honest thoughts and share constructive criticism.
Your friends and family may hold back their true feelings in a misguided but well-intentioned attempt to 'support you.' Be sure to remind them that you're looking for brutal honesty.
Your video resume doesn't have to be perfect, however. Funny outtakes or mistakes can reveal tons about your personality and even show off your ability to deal with the unexpected— a critical skill that's difficult to spot in a conventional resume.
Above all else, strive to make sure the video looks like you. Ask others if your personality is shining through or if it looks like you're acting. If they say the latter, you may have to go back and reshoot.
DO:
Reach out to anyone that will give you honest feedback
Consider including outtakes or unexpected events that showcase your personality
DON'T:
Try to make everything perfect
Assume your friends and family will tell you what you need to hear
Smile, you're on candidate camera!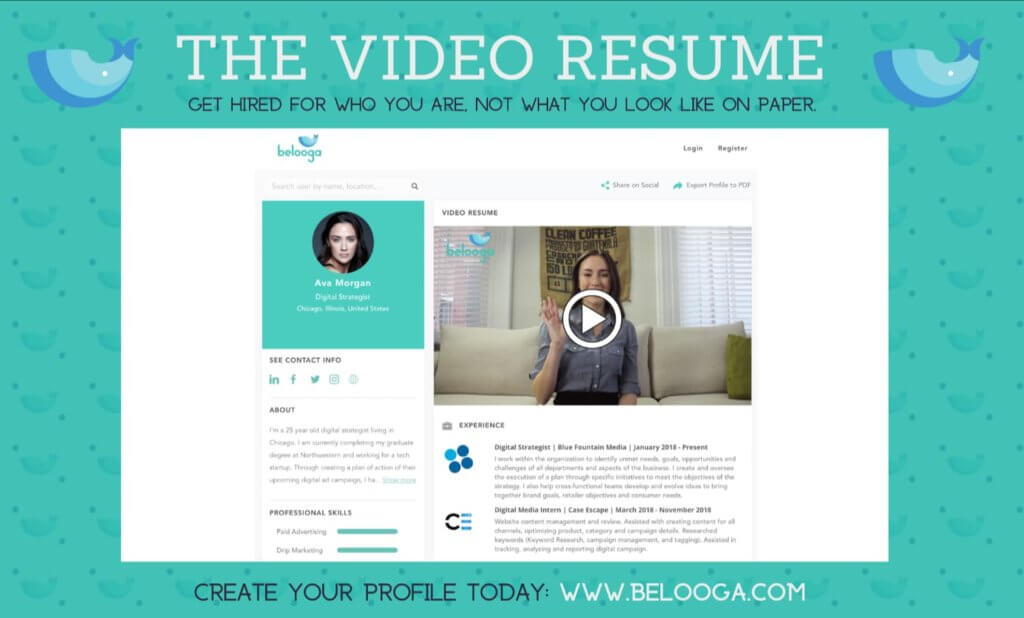 Once you've got the perfect edit of the video, it's time to create your free Belooga account and start putting together your video resume.
You'll be prompted to enter in a few extra details about yourself including your skills, hobbies and links to social channels.
Try not to repeat anything you've already said in the video itself—use those valuable seconds only to cover what's most important. These additional details are meant to round out your profile and bring some context to your video.
The end result will be a slick looking video resume that paints a more complete picture of who you are and what you can offer to employers better than any printed resume could.
In addition to sending it to hiring managers directly, be sure to share your profile on social media and link to it in your email footer. Belooga even lets you download a gorgeous PDF version (sans video) if you need your resume in a more conventional format.
These are living, breathing resumes so continue to update and tweak yours over time. Even if you're happily employed, it's always a good idea to get one started—Belooga allows you to make your video resume private until you're ready to publish it, and the option to move it back to private at any time.
Video resumes are the future, and we're only just now starting to see them out in the wild.
As the job market continues to heat up, it's more important than ever to stand out from the crowd.
Jumping into the video resume wave now will help you make a splash with your prospective employer, demonstrate your creativity and showcase your skills and experience in a memorable way.
So head on over to Belooga, create a free account and use these guidelines to help land your next dream job!